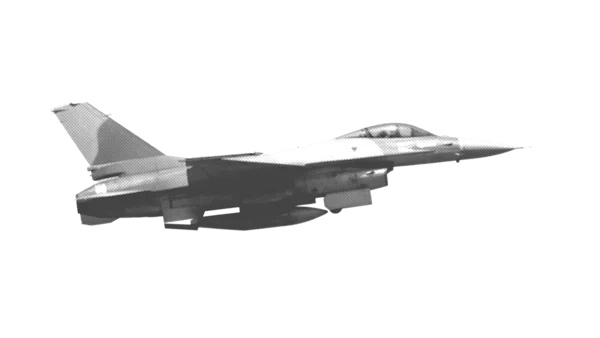 Make Renting Easier with a Deposit Invoice Template - This Is How
When you're a tenant, one of the most important things to know is how to handle your security deposit. This can be tricky, especially if you're not sure what's involved. That's where deposit invoice templates come in. In this article, we'll explain what a deposit invoice is, when you should issue one and the role it plays in securing your deposit. We'll also give you some tips on how to create an effective deposit invoice template.
What Is a Deposit Invoice Used For?
A deposit invoice is used to show that you have paid something in advance. For example, if you are renting an apartment, the deposit invoice can be used as proof that you paid your security deposit. It's like a receipt showing the paid amount.
The deposit invoice can also serve as a request for payment. Many landlords will require tenants to provide a deposit invoice before they are able to move into their new home. This way, the landlord can ensure that all payments have been made in full and on time.
When to Issue a Deposit Invoice?
When you are renting a place, it's important to keep track of the deposit you pay. A deposit invoice can help show that you have paid your deposit and should be given when either requesting payment or providing proof of payment for the deposit.
So, a deposit invoice acts as a formal document that helps ensure that the deposit is processed and returned in a timely manner. It should therefore be issued at the time when the deposit is made. This can be done as soon as the deposit is requested, or it can also be issued at the time you receive the deposit payment.
What Is The Role Of The Deposit Invoice?
The deposit invoice is like your receipt for a security deposit. It helps you keep track of how much you have paid and it can serve as proof that you made the payment if you ever need to show it. With a deposit invoice, you never need to worry about misplacing or losing track of your deposit money. Its role is to certify that a deposit was indeed made and to provide details about the transaction and terms.
The Benefits of a Deposit Invoice Template
A deposit invoice template serves as a reference point and proof of payment for a deposit. It is essential to any tenant-landlord relationship, providing both parties with peace of mind that the deposit is in safe hands. However, there are many other benefits to using a deposit invoice template that go beyond simply providing proof of payment:
1. Protection
The deposit invoice template is an invaluable tool for tenants who are looking to protect themselves from possible disputes. This document clearly states the deposit amount and when it was due, which can act as evidence in case of a potential dispute.
2. Organization
With a deposit invoice template, it's much easier for everyone involved to stay organized and prevent misunderstandings or conflicts. By having the deposit amount clearly listed on the document, both parties have an easy reference that they can refer back to if needed.
3. Streamlined Process
Using a deposit invoice template makes it much easier for tenants to streamline the deposit process. Not only does it make the process simpler, it also ensures that the deposit amount is clear and agreed upon by both parties from the beginning.
How to Create a Deposit Invoice?
Creating a deposit invoice isn't as difficult as you might think. Here's how:
Decide what information you'd like to include. This might be the tenant's name, address, deposit amount requested or paid and date of payment.
Choose a template that you like. You can find deposit invoice templates online or create your own from scratch.
Fill in the relevant details and save it as a PDF so that it can't be edited by anyone else.
And voila - you have your deposit invoice!
Key Elements of a Deposit Invoice
When it comes to deposit invoices, there are several types available – each one typically containing different elements. A deposit invoice may include:
the deposit amount requested
the deposit amount paid
a due date for when the deposit is to be paid
the tenant's name and address
the deposit type.
Next, we will discuss the different types of deposit invoices to keep in mind.
Types of Deposit Invoices
There are three main types of deposit invoices:
Security deposit invoice
This type of deposit invoice contains information about the deposit amount, the date of deposit, the tenant's name and address as well as the landlord's name and address. It's important to make sure this deposit invoice is kept safe and secure, as it will be used to prove the tenant paid the deposit at a later date.
Rental deposit invoice
This invoice contains details about the rental amount due, the date of payment, the tenant's name and address and the landlord's name and address. The difference between this deposit invoice and the security deposit invoice is that it usually doesn't have an expiration date. This means that the tenant can use the deposit at any time to cover rental costs.
Damage deposit invoice
Finally, the damage deposit invoice includes information about how much was paid for damages, when it was paid for (date), who paid it (tenant or landlord), and what kind of damage was done (if any). This type of deposit invoice is important to have if there is a dispute between the tenant and landlord about damages done to the property.
Ready to Create Your Deposit Invoice Templates?
To sum up, a deposit invoice template is a valuable tool for tenants that provides protection in case of a potential dispute. It helps to keep everyone organized and makes the deposit process easier for both parties.
Be sure to include all the relevant details and choose the deposit invoice type that best suits your needs. With a deposit invoice template, you can be sure that all elements of the deposit process are taken care of.
Best tools for you