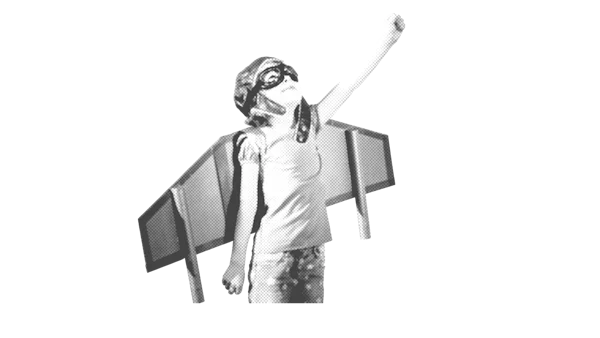 Accounting for Dummies: How to Not Go Broke While Running Your Business
Are you looking for a way to streamline your invoicing processes to make your life easier? Have you ever wondered what an invoicing process flow chart is, why it matters, and how it can be generated? It's time to find out! In this article, we'll discuss all relevant types of invoices, the key steps of efficient invoice processing and give you tips for streamlining your invoice process. So let's dive in and explore how you can bring more flow into your invoicing processes!
What is an Invoicing Process Flow Chart and Why Does it Matter?
An invoicing process flow chart is a visual representation of invoicing processes for goods or services. It helps organizations to design, document and manage invoicing processes. This makes it easier to track invoices and identify recurring bottlenecks that are preventing invoices from being processed timely and accurately. An invoicing process flow chart is also essential in ensuring compliance with relevant laws and regulations related to invoicing and billing.
So, invoicing process flow charts matter because they improve the efficiency of invoicing processes, reduce errors and help organizations remain compliant. This means that invoicing processes become easier, faster, and more accurate.
How to Generate an Invoicing Process Flow Chart?
Generating invoicing process flow charts is not as difficult as you might think. You can use a template or create one from scratch. To get started, here are the key steps you need to follow:
Step 1: Get a template or create it from scratch
You can get a template for an invoicing process flow chart or you can make one on your own. If you go with the former option, make sure to follow the instructions on the template. When creating one from scratch, draw rectangles and arrows to represent the different steps of your invoicing process.
Step 2: Identify your process steps
Now it's time to identify the different steps that your invoicing process involves. Think of all the key tasks, such as gathering invoices, entering them into your system, getting invoices approved for payment, and finally issuing payments. Keep in mind that laws and specific regulations in some countries might require additional steps. In the US, for instance, invoices need to be signed by a certain individual before they can be paid.
Step 3: Visualize the process
Once you have the key steps in place, you can create a visual representation of the invoicing process by using shapes and arrows. This will make it easier for you to understand the process. You can use tools such as Microsoft Visio, Lucidchart or Google Drawings to create your invoicing process flow chart or use specific invoicing software that includes a flow chart feature.
Step 4: Document your process flow
When you have the invoicing process flow chart ready, make sure to document all the steps, including which invoices are due to be paid and when. This will help you stay organized and on top of all invoicing tasks. Always make sure that the invoicing process flow chart is up-to-date and reflects any changes.
Step 5: Test and tweak your flow chart
Once your invoicing process flow chart is ready, you should test it out and make sure that all the steps can be carried out correctly. This can help you identify any flaws in your process that need to be corrected or fixed. Regularly update your invoicing process flow chart to ensure it's accurate and efficient. In addition, inform your team about any changes.
With these steps, you can quickly get an invoicing process flow chart up and running. This will help you better manage invoices and ensure you're always on top of your invoicing tasks and keep clarity in your process.
The Different Types of Invoices to Consider
There are different types of invoices we need to consider when creating invoicing process flow charts. Depending on the invoicing system you are using, different types of invoices may be required. These include:
Pro Forma Invoice: This type of invoice is sent before any goods or services have been provided. It provides an estimated cost for future transactions and it's usually unpaid until the goods or services have been delivered.
Purchase order invoice: A purchase order invoice is used by companies when they want to buy goods from suppliers in bulk quantities. It contains all the details about the products being purchased, including prices and delivery dates, as well as payment terms and conditions for both parties involved in the transaction.
Sales invoice: A sales invoice is issued by a company after selling a product or service to customers who owe them money for their purchase. This type of invoice includes information about the customer's name, address, product description, quantity sold, and price per item sold.
Credit Note: A credit note is issued when a customer returns an item they previously bought from a company due to some fault or defect with it. The credit note includes details about the customer's name, address, and amount credited back to them.
Receipt Invoice: A receipt invoice is used to provide proof of a customer's purchase. It includes information about the customer's name and address, as well as details about the purchased products or services.
By considering these invoices in your invoicing process flow chart, you can ensure that invoices are paid on time and that customers are provided with accurate bills. This helps to build trust between your company and your customers, which is essential for any business.
The Key Steps of Invoice Processing
Next to understanding the use of your invoicing process flow chart, it's important to make sure invoices are processed efficiently and accurately. Having a solid invoice processing workflow in place will help you stay on top of your finances and build positive relationships with your vendors. With all the details in order, AP teams can significantly contribute to business growth.
Step 1: Generating Invoices
The invoicing process starts with a company generating invoices for its vendors. Invoices should include all the necessary information, such as the items or services sold, any applicable discounts, and taxes and payment terms. Depending on the company's invoicing process flow chart, invoices may be sent electronically or by regular mail.
Step 2: Obtaining Approval
After invoices have been generated, they must be approved before payment can be made. Depending on the size of the account payable department, this step could take anywhere from a few hours to several days. The invoicing process flow chart should include specifics on who needs to approve invoices and when.
Step 3: Entering Data
Once invoices have been approved, they must be entered into an accounting system. If invoices are sent electronically, this step can usually be done quickly. However, if invoices are sent via regular mail, the invoicing process becomes more labor-intensive.
Step 4: Scheduling Payments
Once invoices have been entered into the system, payments can be scheduled according to the payment terms outlined in each invoice. At this stage, invoices should also be checked for accuracy and any discrepancies should be addressed as soon as possible.
Step 5: Making Payments
Finally, invoices should be paid on time to avoid any possible penalties and complaints. Depending on the invoicing process flow chart, payments could be made electronically or via check.
By following these five steps, AP teams are able to ensure that invoices are processed accurately and efficiently. An invoicing process flow chart comes in handy to keep everyone on the same page.
Tips for Streamlining Your Invoice Process
If your invoices are piling up faster than you can keep track of and your team feels overwhelmed by handling the workload, we have some additional tips to better streamline your invoice process:
Automate invoicing

Invoicing software can automate everything from creating invoices and mailing them for review to entering data into the accounting system and scheduling payments. The simplest way to automate invoicing is with specialized software that is tailored to your invoices, rules, industry, and requirements.

Outline clear roles and responsibilities

Create a thorough invoicing process flow chart that shows who does what and approves invoices. This expedites and corrects billing processing. Make sure your team can follow the billing process flowchart.

Monitor performance

To monitor accounts payable performance, track invoice handling metrics like average time-to-payment and on-time payment percentage. Invoicing software can track success in real time. Performance tracking and reporting features in invoicing software make it easier to watch performance and identify inefficiencies.

Leverage technology

OCR (optical character recognition) can rapidly extract data from paper invoices, saving AP teams hours of manual data entry. Invoice processing solutions can help your team streamline processes and make invoicing faster, more precise, and less labor-intensive.

Streamline communication between vendors

Instead of sending emails, encourage vendors to use an online portal to ask questions about their invoices. Emails can make it hard for accounting or AP teams to find supporting paperwork later on during payment processing.

Payment handling success depends on your invoicing process flow chart.
Conclusion
To summarize, the invoicing process is an intricate matter that requires high attention to detail and adherence to steps for it to work properly. Set a clear invoice process flowchart with specific rules according to your needs and plan as early as possible. With a solid information flow and constructive workflows, you can confidently maintain a straightforward invoicing procedure.
For more in-depth knowledge on the subject, be sure to explore more useful tips for invoicing and billing in our accounting section. There are also useful tips around software and tools you can use for invoice processing. In the end, when dealing with finances, you need confidence that everything is handled correctly down to the last detail.
Best tools for you