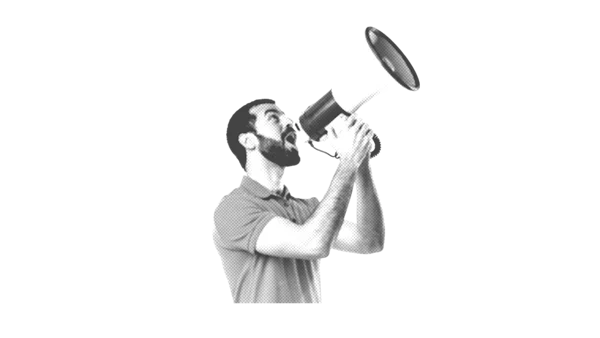 How do you prepare a client satisfaction questionnaire?
In a time when it is becoming more and more important to gain customer loyalty, the implementation of a customer satisfaction survey remains an essential aspect.
Therefore, the question arises: How do you create a customer satisfaction questionnaire? What are the most important steps? And how should you conduct an online survey that allows you to measure your customer satisfaction?
Here we explain the steps you need to follow to gather valuable feedback and ensure that you meet customer expectations.
1.Define the objectives of your customer satisfaction questionnaire
The question to be answered is simple: "Why do you want to conduct a customer satisfaction survey and what will the results be used for?
You may want to:
measure customer satisfaction with your product, service, or their customer journey to understand what works or what can be improved,
identify the profile of your customers: This type of questionnaire allows you to understand why one customer-preferred your company over another,
better understand the expectations of your customers: It is rare that a customer spontaneously expresses his expectations. Remember to ask open-ended questions, such as " What brought you to our website?"
This step is essential as it will influence the content of your questionnaire and the type of questions you will ask. A distinction is made between different types of questions:
closed questions, without being too restrictive: Each customer must be able to give an answer by ticking a multiple choice box that corresponds to his point of view.
open questions, to allow the collection of qualified information, opinions, and suggestions. Do not ask too many, as they will take the respondent more time.
questions that include attitude scales, rating, and ranking systems to facilitate the analysis of the results and visualize the evolution of the answers in recurring surveys.
2.Define the target group of your survey
Who is your satisfaction questionnaire addressed to?
It can be your entire customer database in order to receive a maximum number of answers.
On the other hand, it is sometimes preferable to segment your customer base in order to address a representative group. You can perform the segmentation based on specific criteria:
Sociodemographic: by gender, age, profession, or marital status.
Geographic: by country, region, or the context of the rural or urban environment.
Behavioral patterns: depending on the frequency of purchases, the type of products purchased, or the channel through which the products are purchased.
👉 You can adapt your questionnaire according to the target group. The answers you receive will then allow you to better understand the profile of each target group and their expectations, thus refining your understanding of your customers.
3.Define the Key Performance Indicators
Now, you need to define the Key Performance Indicators (KPIs) that should be monitored.
These KPIs must be determined in advance and will be essential during the analysis phase of the survey results.
The three most commonly used KPIs for a satisfaction questionnaire are
CSAT: Customer Satisfaction Score or Customer Satisfaction Index.

To survey customers on-site, for example, directly after purchase.
The consumer assigns a score to your product, delivery, or, for example, your customer service.
It is based on a rating scale from 1 to 5 or 1 to 10.
NPS: Net Promoter Score. It can have a long-term impact on your business, as it is a question of whether a customer would recommend your company or brand. It can therefore have an impact on your future sales. Scores range from 1 to 10 to show the level of customer satisfaction. More precisely:

From 1 to 6, unsatisfied customers, the rating is considered as a negative value. Customers in this range are the so-called "Detractors".
Between 7 and 8 the answer is considered neutral. It refers to f "passive customers, they perceived your product as "fine" and, probably, they would not recommend you".
From 9 to 10, highly satisfied customers. Here you can find your "promoter" customers and brand ambassadors. People that were that enthusiastic would recommend your brand to others.
CES: Customer Effort Score, evaluates downsides of customer satisfaction by assessing the effort the customer had to put to get to the purchase. For example, if your customers give the payment process a poor score, it means you have to improve it - put more effort into this important step. The CES is rated on a scale of 1 to 5.
There are other KPIs in the area of customer satisfaction:
First Contact Resolution Rate (FCR),
Waiting time until the customer service is reached,
Average processing time for customer service.
4. Choose the right channel
The communication channel influences both the content and the format of your survey: you should choose it before designing the questionnaire.
Put yourself in the shoes of your customers to decide which channel to use:
What are the preferred channels?
Are they more likely to be present in social networks or do they prefer e-mail?
Do they prefer to be contacted by phone?


Your website:

Goal: to collect a comment from a user at the exact moment he or she is browsing your website
Advantages: you can collect feedback from customers via a pop-up window, a new tab, or a CTA with a link to the survey.
Disadvantages: be sure to trigger the survey according to the user's behavior to avoid disturbing the user's navigation. For example, you can trigger the survey according to the time spent on the site or the page visited.


Social networks:

Goal: to reach your target audience through the right social network at the right time.
Benefits: each social network has its own survey tool. Simply enter the questions and information about the target audience directly into the designated form.
Disadvantages: answers are immediate, but often not very detailed.


Email:

Goal: to reach fast a large number of target people, wherever they are in the world.
Advantages: email survey allows to send long and detailed customer feedback surveys, which help to measure how satisfied the client is.
Disadvantages: be aware of the possibility of long response-time and that your emails could end up in your customers' spam boxes. The response rate would, then, be strongly affected.
👉 If you decide to use the email channel, remember to either insert the first question directly into the body of the message or to include a button with a representation of the action to be taken.
By SMS:

Goal: Getting answers from your target groups and using KPIs like CSAT or NPS (see above: "Define the right KPIs"), because it allows you to ask simple questions.
Benefits: This channel allows you to get opinions quickly and easily.
Disadvantages: Be careful, the SMS satisfaction survey questions should be short.
5. Choose between a Word satisfaction questionnaire or a software
Option 1: Word satisfaction questionnaire
Advantages: users can easily fill out the questionnaire from their computer.
Disadvantages: the choice of functionalities and design. Even if it only requires some layout knowledge, the presentation remains rather unspectacular.
Option 2: Online questionnaire
If you prefer to conduct an online satisfaction survey, there are survey software available. Online survey tools are ready-to-use applications that allow you to easily create, organize, send, and analyze your survey.
6. Create your customer satisfaction questionnaire
Now it is time to continue with the design of your survey questionnaire. How do you proceed?
Insert a title: think of a catchy title that will encourage your target group to answer your questions.
Write an introduction: this will allow you to describe the objectives of the survey, the estimated duration, and the instructions for answering.
Vary the questions: define three main types of questions to take into account the different emotional, affective, cognitive, and behavioral criteria.
Pay attention to the design: choose a design that is attractive, clear, and concise so as not to drown the respondent in a mass of information.
Thank your customers: as for the introduction, always remember to thank the customers who take the time to answer your satisfaction questionnaire.
Test your questionnaire: plan a test phase with a small group of people to ensure that the survey is working properly and to check the absence of discrepancies in the questions.
7. Analyze the results of your questionnaire
After creating a survey and distributing it to your target audience, the final step is analyzing the answers in order to define the satisfaction rate.
To do this, you need to refer to the KPIs defined previously. You can also create filters to perform cross-sorting based on a key question or a specific segment of respondents.
Quickly share this data with the appropriate departments in your company or with your market researchers.
Best tools for you