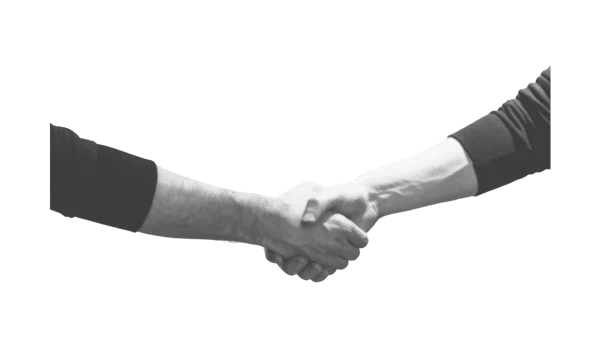 How to Maximize Work Commitment & Improve Productivity
For many employees, work commitment represents a real quest for meaning. If this commitment is present within the company, it becomes a real vector of performance. On the other hand, when employees are disengaged, there is a high turnover and a decrease in performance.
It is therefore the responsibility of management and human resources managers to work on employee commitment by providing them with concrete answers.
But to succeed in federating in a meaningful way, it is necessary to understand each motivational lever and to use certain tools. Here is a complete guide on the factors of work commitment and the levers that will help you to motivate your troops.
What is work commitment?
Definition
Work commitment is defined by the behaviors an employee can exhibit within the organization to help them achieve their goals.
Positive work engagement results in:
acts of loyalty to the company,
a sense of belonging to the team
sharing common values,
active participation over time,
Negative work commitment (or disengagement) can result in:
a decrease in motivation,
a decrease in performance,
discontent with one's job,
a loss of health or well-being and an increase in psychosocial risks (burn-out, bore-out, etc.),
high turnover and absenteeism rates.
The 3 levels of employee commitment
Affective commitment: this is the highest level of attachment, as it is linked to emotions. The employee recognizes and relates to the values conveyed by the company.
Normative commitment: this is the moral obligation of loyalty to the employer. The employee feels that he/she has duties towards his/her hierarchy.
Commitment by material obligation: this is the lowest level of commitment. The employee is committed to providing quality work because he/she believes that there is no other opportunity in the job market. He or she is playing along only for job security.
The never-ending search for meaning as a factor of work commitment
Work commitment is also a quest for meaning for each employee.
The meaning an employee finds in their work will determine their emotional attachment to the company:
What is the purpose of my work?
What are the values we defend?
What is the company's social responsibility?
How is the company committed in concrete terms?
Is equity enforced within the organization?
☝️ Commitment is not synonymous with satisfaction! Although it contributes to it, it represents an employee's positive feelings about their quality of work-life (QWL), including their working conditions.
Barriers to work commitment
If the working conditions are not satisfactory, however, a real disengagement of employees can appear within the company. Several elements can foster this state of mind, such as:
remaining ambiguous about the scope of a job,
undermanned working,
not resolving conflicts,
under-equipped employees,
changing procedures too often,
imposing unrealistic deadlines,
showing favoritism,
putting down an employee,
assuming they're not skilled/autonomous enough,
not considering their work/life balance,
encouraging competition rather than teamwork,
imposing your decision to impose your authority.
How to encourage work commitment? 10 levers of engagement at work
Lever #1: Compensation
Depending on the situation (recruitment or promotion), the manager must have a financial motivation lever like:
a raise,
an attendance bonus or a bonus based on objectives,
benefits,
or any other type of bonus that could be available in order to offer an attractive and motivating package.
When an employee who invests in their work obtains concrete results but sees their remuneration stagnate for too long, they may indeed be tempted to apply elsewhere in order to obtain satisfaction.
Lever #2: Recognition
Recognition is one of the most powerful levers of engagement at work. One practice is particularly effective: when employees compliment each other regularly, a kind of virtuous circle can be observed.
Lever #3: Health and well-being
All studies show that a healthy diet and some physical exercise are necessary to stay in good health.
A fruit basket can be a good start to encourage employees to take care of their diet. There are also gamification systems in the form of challenges that aim to improve well-being at work.
Lever #4: Training
Continuous learning is a lever for commitment to work. It is one of the motivations of employees. New experiences will enrich work diversity and encourage your collaborators to do great work.
In order to take into account the wishes of each individual and to align them with your business strategy, it is necessary to implement an HR policy that includes real talent management.
Lever #5: The relationship with managers
Relationship problems between employees and their managers can arise from a variety of factors, such as:
the appointment of a less experienced person to a management position, a recognized cause of talent drain
a manager who is chosen by the CEO, either because they are a family member or because they are the cousin of an important client, can call the company's ethics into question
an arrogant manager, leading their team in an authoritarian manner,
a divide-and-conquer management style,
overworked employees, with no recognition for their investment or performance,
employees who are put on the back burner, etc.
In all cases, only active listening and dialogue can resolve the situation.
Lever #6: The atmosphere provided by the team
Relationships with co-workers also count: employees must feel integrated, build their social identity within the group, and be able to interact as equals, from professional to professional.
The hierarchical model based on the military organization has had its day. In order to make exchanges more fluid and to encourage collaboration around a project, companies are opting for collaborative work using task management software.
Lever #7: Autonomy
Within the organization, the employee must be able to act with a certain degree of autonomy, without being obliged to ask for systematic validation from their manager.
The manager must define and communicate to each employee their field of action, their freedom of action, and clear work procedures.
But the employee is free to organize their work as they see fit. This gives them a certain responsibility, and they are more easily involved in their work.
Lever #8: Fairness
Workplace satisfaction and engagement are only possible if an employee is treated fairly.
Employees are always comparing their own situation between them: salary level, status, job title, equipment provided, company car, level of proximity to the boss, etc.
Managers must therefore be transparent about their relationship with each employee, and be careful not to favor one employee over another.
Lever #9: the quality of the tools provided
It is essential to provide work tools adapted to the missions given. A poorly-equipped employee knows in advance that they will not be able to carry out the mission properly.
The list of things to think about in order to encourage commitment at work :
sufficient space,
a comfortable seat,
a functional desk,
a computer that works, with no glitches,
efficient software, etc.
Lever #10: listening to the employer
Listening to the employer is essential, as it allows you to:
encourage communication and the sharing of points of view,
bring out innovative ideas,
re-establish dialogue in case of conflict,
anticipate future material and human needs in the organization,
evaluate individual and collective satisfaction.
It is advisable for HR managers or executives to regularly take the pulse of the atmosphere that prevails in the company.
Commitment at work, a factor in company performance
Writing a conclusion on work commitment seems tricky: indeed, each company is unique.
On the other hand, you now have concrete information to think for yourself and to implement actions adapted to your organization to promote engagement at work in your own context.
So, shall we start collaborating?
Best tools for you