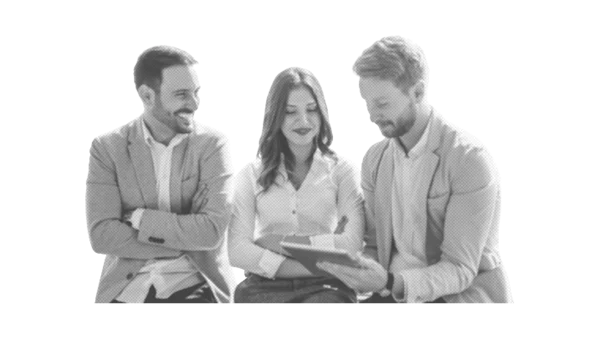 Employee Experience Platform: the Key to Better Work Performance
Companies' prosperity depends on the customer, that's it. Every success comes from the inside as well, and for your business is coming from your employees. They're more than just a completed task, they're knowledge, skills and innovating ideas. But, to keep an employee invested and engaged, HR must ensure that their employee experience be the best. If not, you will see talents running away from your company, leaving you with a failing business. Working on a great employee experience may be a major drive to success.
Furthermore, because that experience comes from the top, the HR leaders, it has to be on point, leaving no room for mistakes. Hence, why technology is utilized to simplify people's work, it gave birth to HCM technology to simplify HR daily issues. But employees have needs that sometimes go beyond what the HR department can provide.
This led to the employee experience platform.
What is an employee experience platform?
Before we get to what is an employee experience platform (EXP). Let us start by explaining what is an employee experience and then what is the experience platform.
What do we mean with employee experience?
Firstly, an employee experience at work concerns all the steps of the employee's journey. It starts from the onboarding, teaching the newcomer about the process and environment at work, their employee experiences encountered at work, to the offboarding.
The objective is for the employee to have the best experience he can at work, ensuring that his mental health and mental wellbeing are on point.
In addition, for his experience to be successful, it should not only concern one department known as the Human Resources department leaders, but everyone. Everyone has to play their part.
What is the platform?
It involves the technological tools used to make that customer experience better. It is a central platform such as intranets, portals, etc. through which employees have access to information from the company, files, meetings, tasks etc. Likewise, it is basically the creation of a digital hub for employees that provides security, communication and success.
For example, Peoplespheres offers a solution that improves the employee experience by integrating all HR tools into a single HR platform. It allows for easy access to company communications, work-related information and HR administrative tasks. This enables employees to stay engaged from their first day at the company and throughout the entire employee lifecycle.
How to create an experience platform?
Though an experience platform is unique to every company, you still want to follow a few steps and have a few general features.
When thinking of an experience platform, there should be:
Collaborative yet simple: Regardless if every information should be available in the platform, the design should be accessible through a unified platform, with a single way of access to all the applications used. Every department from the top to bottom should be able to use it with the same ease.
Flexible and inclusive: Because modern-day work requires remote and office work, the platform should work on mobile, a browser, or apps. Workers should be able to engage from anywhere. Connect to any HR software and PeopleSpheres' HRIS becomes the tool where you can handle the usual work life such as leave, absences, etc.
Why is it important for your business
If technology has such a presence in our personal lives, why not positively integrate it in the workplace? There are many benefits to employee platforms' system for your company and employees like:
Streamline and engagement: When every info is easily accessible, it is simpler for employees to engage because they feel connected thanks to the interactions and collaborations it provides. Questions can be asked directly on the platform, to which answers are quickly received. Video calls can occur if an employee was not able to make it in to the office, and more. Which brings us to.
High visibility: It may be nice to have access to all that information, but if one can't see who they are talking to, it could be very uninteresting and seem like you are talking to a computer and nothing more. Human interaction motivates you. Visibility on the platform allows the administration team to see and look at which teams are excelling, which are struggling, and find solutions.
Measures performance: Thanks to the tasks section, you can see each step that the employee achieves when doing his activities. It is easy to stay updated with the employee.
Mobility: No matter where you are, you can have access to your work's information. It provides service wherever you are. There is no need to physically be in the office. It can help you feel connected, especially during remote work. It can aid in staying motivated.
Centralization and Lower IT cost: With companies having so many software systems for each employee activity, it can be costly, but with the centralization of an employee experience platform can greatly reduce that cost. No need to pay for tons of technological updates.
Employee retention: With regular follow-ups, employees feel like they're not just some type of machine, but are human and taken into consideration. The more healthy and selfless and respectful the work organization and environment is, the more the employee would want to stick around.
How do you measure employee experience?
There exist 3 dimensions in which you can measure employee experience. It requires KPI about Employee experience. Those measurements can happen in the physical workspace, the workspace technology and the company culture, which each mean:
The physical workspace is the company's floor plan, design & decor. Having a decent office is motivating for the employees.
The technology: which is the use of the digital tools at work. It concerns the user experience, the E-learning tools, the access to digital devices etc.
The company culture: involves the interactions, attitude between the employees, the business value, the pay and benefits of the employees.
So, to measure the employee's experience in these 3 dimensions, you can,
Make employee experience surveys: It is simple, you just need to inquire about what in the workplace makes the employee's job experience easy or difficult. What would they change in the way of working or even platform, if need be, to make their activities easier, more coherent.
Examine the data: Though employee feedback is personal to the customer, it is just that, personal and can be considered word-of-mouth as well as them expressing what they think is wrong at that moment but not the entirety of the experience. Therefore, data does not lie, it could give straight facts about the amount of usage and more.
Look at other companies: Some companies are ranked high on the Employee Experience Index for a reason. Figure out why and try to change your methods and adopt new ones.
As you have read, there are many benefits to an employee experience platform. It awards you with a full company and employee management. It is easily accessible, available wherever, whenever, 24/7 if you chose to. Every information concerning the job and company can be found in it. Communications are facilitated. Data can give you valid details of everyone's work. Employee engagement lead to customer satisfaction, stemming from better employees' mood.
Finally, don't forget to go check out PeopleSpheres and let us know what you think.
Best tools for you