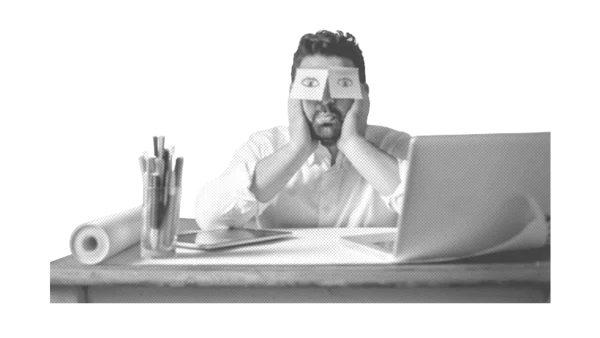 Rid Yourself of Repetitive and Recurring HR Tasks: HRMS System Implementation
The dynamics of daily work life are changing. If you're still doing basic HR paperwork and tasks by hand, you're already behind.
Nowadays, there's a huge variety of software programs. Programs designed to take mundane and everyday tasks off your plate, so you can focus on what actually matters. But what exactly are these programs? And how would it fit into the daily operations of your business?
What's an HRMS?
A Human Resources Management System, or HRMS, is a software program designed to automate a wide variety of daily human resources tasks. Each program has its own features and integrations. But mostly, HRMSs cover everything from paperwork to recruiting and performance evaluations. They change the way HR departments function, for the better.
What Can it Do for My Business?
When you think about the amount of mundane and small tasks the HR department has to do daily, it's understandable that they might be sluggish and slow to focus on bigger things. An HRMS project can change that.
Life could be undeniably easier for HR departments if they no longer had to worry about doing the payroll, performance evaluations, or benefits management by hand. An HRMS allows HR departments to focus on the bigger fish they have to fry. Like improving the company culture or focusing on the well-being of employees.
Each HRMS system also has different features, but in general the majority of them include:
Recruitment and hiring

: An HRMS can automate data analysis on peer positions, even recommend a salary figure based on a candidate's profile. Most systems also include pre-made templates along with included modules that make follow-up with candidates a piece of cake. Most programs also include a dedicated applicant tracking system, or ATS, which can even accept or reject applicants based on their profile.

Payroll

: An HRMS system can easily and instantaneously calculate withholdings like taxes and other deductions and even send salaries through direct deposit. What used to be a time-consuming and tedious process now only takes minutes. Most systems also include an employee portal that gives them access to a digital pay stub.

Employee Portal

: A quality HRMS system usually gives employees access to a portal where they can consult and manage everything from their pay stubs, paid time off options, to insurance plans, and benefits.

Performance Evaluations:

Gone are the days of manual and handwritten performance evaluations. Nowadays, an HRMS system can give you immediate feedback and indicators related to an employee's performance.

Employee Training:

Instead of wasting time and money on having somebody from HR train new employees, an HRMS system can automate the entire process. From videos to sheets detailing training steps, an HRMS is just as good as any human at training employees.

Talent Retention:

If the retention rate at your company is too low, a good HRMS system can come with strategies to correct the problem. Typical features include: relevant analytical information, behavioral tracking, forecasting of potential resignations, and some AI modules will even alert HR to specific employees who might be more prone to quit.

Employee Benefits Administration

: Most systems also allow HR to automate the management of everything from compensation, promotions, deposits, insurance plans, to retirement packages.
HRMS Implementation Strategies
Implementing such a big system will depend on the specificities of your individual business and the direction managers want to take. Here are some tips and general indicators to make the implementation process as painless as possible.
Set Goals and Objectives
Knowing what you want and expect from the HRMS is not only crucial for the implementation phase but also for picking out the right system. Having clear objectives and goals can make the process a lot less painful. You can cut out the things that you don't want. Let's say you only want to automate a couple of processes. By having that in mind before you start implementation, you can avoid unnecessary steps.
Note: Spending more time developing a plan of attack is never a bad thing. Getting this right can mean a huge boost in efficiency for your organization.
Find the Good Program
This might be the most important part of this list. Finding a system that corresponds to all your needs and the specificities of your business is crucial. If the program you picked out isn't designed for the size, type, or other aspects of your business, then you'll have a hard time with the rest of the steps on this list.
Here are a couple of things you should consider when you're picking out an HRMS:
HR Challenges: What are the kinds of things that your HR department struggles with? Would automation improve it?
Reconsider your overarching HR strategies: What will your HR strategy look like with automation? How can an HRMS help that strategy?
Budget: How much are you willing to pay for a program?
Do your research: Compile a list of your favorite programs and know the differences between them.
Note: Another good tip is to see whether your top picks for an HRMS offer free trials. Testing out a program before investing a considerable amount never hurts.
Set a Timeline
By laying out a clear and ubiquitous timeline, with milestones and verifiable goals, you can ensure that this process won't drag on and distract your HR department from other priorities.
Make sure you associate every objective with a specific date, like "all employees should have a first training session by March 24th", for example.
Transfer Data
For this step, you'll have to transfer all the data, files, and information about everything, from payroll to recruiting. This is a key stepping stone in making sure that the HRMS is effective. Double and even triple-check. Make sure you didn't incorrectly enter any sensitive or important employee information.
Security, Security, Security
This one goes along with the data transfer. You'll want to work alongside your IT or dedicated technical support department. While transferring data may make day-to-day HR tasks a lot easier, that doesn't mean it doesn't come with its risks. Make sure you're protecting yourself from any breaches or data leaks that might expose highly personal employee information.
Choose Dedicated HRMS Experts
You'll inevitably run into confusion or technical problems when getting your HR department to migrate to a new system. That's why you should have a couple of dedicated HRMS "gurus" who can assist employees and all stakeholders involved with any issue they run into when the system goes live. If a specific employee is struggling to use the system, the expert could schedule a face-to-face training session to correct any potential errors.
Track Performance
Once you've got everybody on board, it's time to see how everybody's doing. Is the program improving daily operations? How are employees getting used to it?
Note: You can always hire a consultant who can guide you through the stages of system implementation and ensure the success of your group.
HRMS: Out with the Old and in with the New
Adding an effective HRMS to your arsenal of HR tools can be a real game-changer and catalyst for your HR productivity and efficiency in daily tasks.
By shifting and automating the mundane, and frankly unpleasant, tasks, you allow your HR department to think about the bigger picture. Improve company culture, spend more time with individual employees, improve the well-being and work environment. The options are endless with the extra time you'll have.
Best tools for you