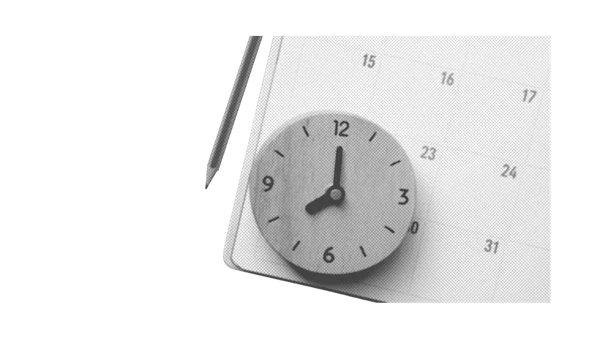 Reach HR Success with 6 Steps of HRIS Implementation
Choosing new software and transitioning to a new HR work system is quick and easy…is what we wish we could say. But don't worry, that doesn't mean it has to be a difficult and vague process that goes on longer than it needs to!
Whether this is your first HRIS (Human Resource Information System) or you're testing a new solution, implementing an HRIS is a game-changer when it comes to organizing, optimizing, and automating your HR work processes. HRIS implementation also requires careful planning so that your company can make the most out of its software the first time around.
We'll go over all you need to know about why you should implement an HRIS, the different steps for successful implementation, and some tips and obstacles that you might come across. Are you ready to step towards HR success?
The basics of HRIS and implementation
In its most basic form, a human resource information system is a software tool to simplify employee management and improve efficiency by automating tasks and centralizing information.
They are primarily used by HR departments with different modules that focus on core human resources missions. Common modules or functionalities include applicant tracking systems, payroll management, self-service for employees, and more.
💡Reminder: Each HRIS software has different features and functionality, make sure to choose one that fits your business needs
How long does HRIS implementation take?
Implementation of HRIS software refers to the process of preparing, selecting, installing, testing, and maintaining a new software platform for your organization. With all those different phases, you might realize that HRIS implementation will take quite some time and preparation.
With a new system to understand, it's essential to take the proper amount of time for each phase. Implementation could take anywhere from six weeks to two months or even longer depending on various factors, including:
The level of support you have from the vendor for implementation and training,
the complexity of the software,
the size of your organization,
and more.
This project will take time, but in the end, the results will make up for it. The process may even be shorter than 6 weeks if you have a fairly small business, with not much data, and a simple HRIS.
What can an HRIS do for your business?
So, implementation takes time, but is it worth it for your business?
As mentioned earlier the main goal of an HRIS is to increase efficiency and productivity for your HR department. At the beginning of the employee lifecycle, you can simplify hiring and onboarding with features like promoting positions on job boards, applicant tracking systems, and more.
Some HRIS solutions allow you to go further to make employee training and development easier. Your business can provide training through self-service such as certifications, safety courses, and role-specific training.
Self-service can also lessen the workload for HR employees. You can put some aspects of performance management, benefit management, and leave management in the hands of your employees.
Certain HRIS can then manage your employee time clocks and hours worked which you can compile and use to report data, see trends, and track and automate compensation.
Overall, HRIS tools benefit your company to save time, work, and money.
6 Steps of HRIS implementation
#1 Preparation and Planning
The first phase might be one of the most important. This is where your company will determine the guidelines for the entire implementation process. At this point, your business has already decided that an HRIS is a right move. It beats manually inputting data forever into an Excel spreadsheet.
Set up a team to create a timeline and manage the implementation project. It should include an HR professional and representatives from the other departments that will make use of the software. This ensures that each department will be able to add their input.
Identify your organization's software needs. Within the previously created team, ask yourselves some important questions about your potential HRIS:
What features must the software have? Do you need a payroll management functionality or time tracking and self-service management, or something else entirely? Think about what you need now but also what could be needed in the future.
Is a full-cloud solution more feasible or do you need software that can be implemented on-premise?
How complete do you want the software to be? Something feature-filled and complex or something less exhaustive but easier to use.
Finally, prepare a budget for the project to guide your software choices in the next step.
#2 Research and Trials
Once you're at this phase, you're ready to gather more information to finalize your HRIS choice.
Do research with your team to select an HRIS option that aligns with your business requirements and features that you outlined in phase 1. You can either go about this by looking for best-in-class HRIS software, sending out a request for proposal, or just simply finding an HRIS that matches your needs.
Create a shortlist of top options that fit within the requirements and budget of your business alongside the features that your team established as necessary in phase 1.
Trial and test shortlist contenders within your project team. At this stage, it is key to keep in contact with the vendors of your shortlist choices to test their HRIS solutions if possible. In doing so, your company ensures that the HRIS has all the functionalities required.
#3 Installation and Data Transfer
Now that you've done initial trials and chosen an HRIS solution, you're ready to start truly implementing the software and transferring company and employee data.
Implement the software with the provider and your team. Keep an open line of communication with your provider as some may provide more support than others when setting up the software. Depending on if you chose cloud-based or on-premise installation, your team may need to work with the IT department to successfully install and configure the software.
Transfer overall data once the installation is complete. Your company may have various locations for data, in software, spreadsheets, on paper, etc. Make sure to gather all the relevant data points and record them accurately in your new HRIS.
#4 Testing and Training
At this point, you've got the system set up, but your team might not fully understand it yet.
Test the software fully to make sure that everything was set up correctly and that no essential data is missing. Use this as an opportunity to have fun with the software. Test the different functionalities and train any remaining project team members that don't know the software.
During this phase, you can continue to get support from the provider to resolve any issues that might arise or explain any complex features.
#5 Going live and using the system
You made it! Your software is installed and your company is ready to go live, but there are a few things left to do.
Spread the word to employees in the company about the upcoming software change. While doing this, it can be useful to highlight the benefits of the new HRIS and how it will change the current business processes that are in place.
Onboard others to the new HRIS. Start training employees on the software by focusing first on the main departments and top users who will use the software the most. At this point, make sure everyone has the correct security roles to access any necessary data or documentation.
#6 Follow-up, feedback, and support
Focus on long-term maintenance of the HRIS. Stay up to date on any issues that come up or modifications to fine-tune the HRIS. Look towards the future of the HRIS as well in terms of scalability or other potential software integrations that could be useful.
Continue training and receiving feedback. If there are people still struggling with the HRIS make sure to continue offering support for training. At this stage, it's important to get feedback from users to help with the maintenance and modification of the software.
🏁 You've reached the finish line now keep up the good work and see where your new HRIS takes you!
Tips for successful HRIS implementation
Some of the biggest issues that arise during the implementation process of a new HRIS revolve around the level of adoption of the software and the quality of your data.
When it comes to ensuring higher levels of adoption, ensure that you:
Communicate early and often with users to help them understand how to use the system and the benefits it offers.
Work with leaders and top users and engage them quickly in the usage of the HRIS to increase engagement rates within their teams.
To maintain high-quality data:
Input current and accurate data accurately when transferring to your new system.
Pull data from different sources (if multiple exist) to centralize all the information into one easy-to-access location.
Now, you have all you need to implement a new HRIS and you're one step closer to HR success! Next, how you use it to grow your business is up to you.
Best tools for you