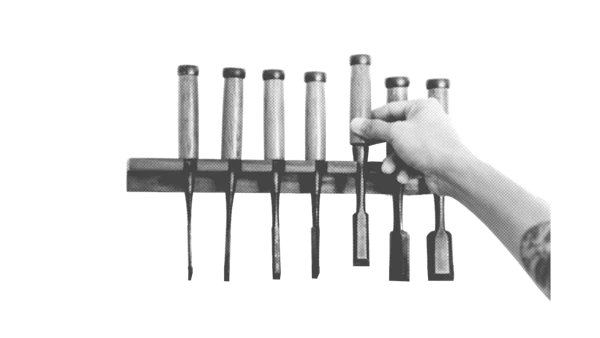 The best Free HRIS system to choose from
To successfully run a business, you need a HRIS system that is efficient and compatible with your budget. This is why Appvizer has decided to take the time to look for the best free HRIS system to help you easily manage the core of your human resources processes.
In this article, you will learn about the company, their HR features of employee management and tracking to their health and financial benefits for your company and free plan or prices for your wallet.
Clickup
Clickup is a cloud-based software suitable for all company size. It caters to HR, project management and more.
🛠 Features
Employee onboarding
Document management
Performance tracking
Integrations
✅ Benefits
Onboarding: No need to rebuild tasks, you can easily build customizable templates, which are handy for bug reports, landing pages and more.
Clickup docs: It is important for an efficient collaboration as, anyone can have access to them. You can also see who is viewing them, edits them and even start a conversation whilst the person is applying some modifications to simplify the decision-making process. You can also import your docs from other apps into Clickup. This brings us to:
Integration: where you can integrate your work from other apps, such as Gmail, Outlook, Everhour, Google Drive, Dropbox, Vimeo, YouTube and more.
Dashboard: The choices are endless when it comes to the way you wish to design your widgets, building blocks for dashboards, as there are 50+ to choose from. You'll be able to track work progress and more.
Employee handbook: The manual tasks are gone, but the template gives full detail of your company's mission, but you can also directly fill in the blank when in need to update.
Interview process: As it states, which helps you stay up to date with every aspect of the interview.
💰 Price
Free: It costs nothing. It is free forever.
It includes:
100 MB storage

Unlimited tasks

Unlimited users

24/7 support

A Comprehensive Project Management and Productivity Tool
Learn more about ClickUp
Freshteam
What is Freshteam?
Applicant Tracking System

Virtual Onboarding

Employee Database

Time-off management
Time to hire process shortened: In one click, you can post your jobs to multiple job boards like LinkedIn, Neuvoo, ZipRecruiter and more. A custom application form also helps to choose the most qualified candidates, making the screening process easier.
Applicant tracking software: By configuring your hiring process, personalizing your custom workflow, you can track how a candidate is moving through the stages. There is the candidate 360 that helps you see every necessary information of a candidate. Even so far as email applicants tracking, where you can sync your career email inbox with the ATS to convert every email you receive into an application, its sender.
Virtual onboarding: Helps you assign multiple checklists, so each team is aware of the tasks to accomplish, monitor, so stakeholders are held in the loop and send reminders to see how far along everyone is with their duties.
Employee Self Service: To simplify the employee's database, employees can manage their HR. Through this portal, employees can accomplish job-related tasks, reimbursements, personal information updates, benefits information where they'll see all their health and life insurance policies in one place and change them according to whatever coverage they need. It increases productivity. The more involved employees are, the more they feel integrated, in charge. It reduces information errors.
Free: It is free for small businesses up to 50 employees.

The smart HR Software for growing businesses
Learn more about Freshteam
Gusto
Gusto is a HR platform, which helps companies manage their business successfully.
Full-service payroll

Employee Benefits

Time and attendance

Talent management

Insights and reporting

Onboarding
Full-service payroll: You can sync your team's hours automatically, taxes are calculated and directly filed to the government agencies every time you run a payroll to prevent errors. It is applicable in all 50 states. Everything is synced with your payroll as well from your health insurance, time tracking, PTO, Gusto Cashout and more. You can work with talents from different countries, as contractors can be paid in 80 countries.
Employee benefits: There is the Gusto wallet that helps manage paychecks, money, emergency money and more. Your broker could even be integrated into Gusto so that the both of you can manage your HR and employee benefits in one place.
Health insurance: Medical, dental and vision insurance can be synced with payroll so that Gusto licensed advisors can help you find the right coverage from health savings account, disability insurance, flexible spending accounts (FSA), life insurance and dependent care.
Paid time off customization: Your paid time-off policies can be personalized, and your holidays can be picked to automatically sync with your payroll.
It is free until you're ready to run a payroll.

Seamless Payroll Mastery: Automate, Simplify, Thrive
Learn more about Gusto
Odoo
Odoo
Odoo is an open-source software which lets you manage everything.
Applicant Tracking

360-Degree Feedback

Benefits Management

Automated Scheduling
Centralization: Every one of your HR information can be found stored and visible in one place, but if you prefer a bit of privacy for more sensitive information, then you can restrict that access to whom you like.
Time track and attendance: Employees' work can be tracked. Quickly find what you're looking for with the ability to sort by client, tasks and project.
Mobile app: To log in, log out and stay updated anywhere. Not one minute will be lost.
Leave management: Employees simply have to put in their days, the manager receives the request and once it is answered, the employee will get the notification of their calendar update.
Employee evaluation: To be aware of what is happening in the company thanks to feedback from your designed form-based questionnaires. It is perfect to remember that it is not all about duties, but people's wellbeing in the company.
There are many apps to choose from, they range between $8 and $24/ month. Check their website for more information. You also get a 14-day trial.

The most complete modular ERP on the market
Learn more about Odoo
HR.my
What is HR.my?
HR.my is an HR system in which companies manage their employees and small business entirely for free.
Online HR & payroll

Expense claim

Leave management system

Time clock & attendance
Multi-user Online HR software: Employers can add unlimited employees to their account. Employees can get involved in HR functions with the Role-based User Access Control.
Free expense claim management: Employees' expense can instantly be viewed and managed from your mobile, for which managers would immediately be able to respond. Employees are able to submit expenses along with receipts for them to be reviewed by the employers.
Free leave management: Thanks to their user interface, which makes historical and leave records, etc. accessible, it is easy to manage and approve leave applications and PTO.
Free attendance management: Employee attendance can be tracked with the web Clock In and Clock Out. You can check who is and out with the daily attendance view.
Team collaboration and Knowledge management: There is a discussion board, which allows employees to share ideas, comment about business opportunities for th advancement of the company.
It is free, Forever, with Unlimited Employee Management.

Free HR management system
Learn more about Hr.my
Zoho People
Zoho people is a cloud-based HR software to help companies effectively manage their employees and culture for profound success.
Employee onboarding

Attendance tracker

Shift scheduling

Time sheets

Payroll integration

Time-off management
Employee info synchronization: Your employees details can stay up to date as any changes that are made are synced from Zoho to the payroll system to keep track of all salary deductions, reimbursements and more.
Pay customization: Pay slabs can be created to accommodate various salary structures, to keep up with tax regulations, build approvals, keep track of salary deductions, etc.
Benefits of a complete HRMS: A complete HR solution is granted thanks to Zoho People and Zoho Invoice.
Employee self-service: Your employee can control their tasks and shifts for a better productivity.
Directories with direction: Everyone can see and find important information on an employee so that the proper is given to the right talent. It also allows managers be prepared for appraisal time.
You get a 30-day free trial. No credit card required and a Free plan forever up to 5 users.
It includes:
Employee Database

Time Off Management

A 360° HR management solution
Learn more about Zoho People
Best tools for you