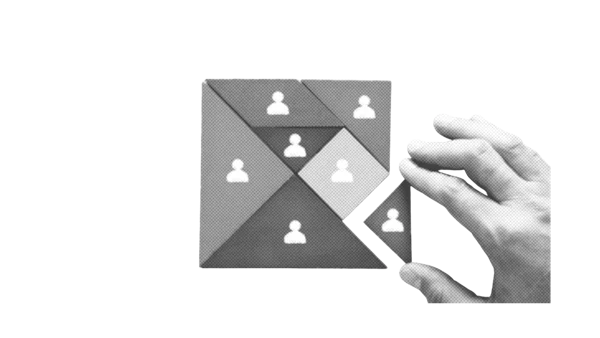 How To Choose The Best HRMS Software
HR is very important for the well-being, proper functioning of a company, but somehow we forget that it can be a taxing job, if done manually. Thankfully, there is software that exists to simplify these tasks, deal with interior company issues as well as reduce the risks of payroll, absences, and attendances. HRMS software helps the company flow efficiently. And, because there are many software systems available on the market, here is how to choose the right one.
What is HRMS software?
HRMS, which stands for Human Resources management system, is a software tool in which a company, big or small, can integrate activities. Those activities range from accounting, payroll to everything HR (human resource) that are centralized and organized in the HRMS platform.
It is also where HR can get clear data and keep track of the employee's demographics, their journey from the onboarding, their job information meaning their position at the company, work life, retention or the off-boarding.
The features of HRMS aid the Human resource team to increase their efficiency, facilitating HR decisions in which communication between management and employees is more effective and productive.
Those HRMS features are:
Employee streamlining onboarding
Centralized data for employees' demographics
Time tracking and attendance
Payroll and employee benefits
Self-service portal options in the system for employees
Retention and off-boarding management
As you can see, it encompasses everything that the HR department would need to successfully keep the business running.
So why should you include a HRMS software in your business, how does it work and, which one should you choose to be the best for your company?
Look no further than Monday.com, the software that offers a modern-day approach and simplification of daily management operations. So what is it, and how does it work?
Why do you need HRMS, and how does it work?
There are many reasons as to why a business would need a HRMS software system.
Firstly, HRMS streamlines your every Human resource tasks. And amongst those tasks, you have:
The payroll and administration. What was once time-consuming, is now manageable thanks to the HRMS software system. HRMS collects data and stores each employee's payroll. No longer having to send emails to each employee, especially if there are part-time employees in your company. Employees can all have access to that information and their benefits.
HRMS system helps track job applicants and applications: Every resume that the company receives is stored by name and location. There is no need to sift through those bulk of files because filters help you find candidates thanks to keyword searches.
What are the benefits of HRMS?
Increase of business organization: because data is easily stored on the computer or any technology device, HR, the manager can simply enter the keyword or filter their search to efficiently find what they are looking for.
It improves HR productivity: The long process of having to deal with documents and files are reduced. HR leaders get more time to work on other initiatives that are beneficial for business and employees. HR would be able to quickly respond to employees' issues.
Talent acquisition and retention: Employees have more operational freedom, being in charge of your tasks makes you feel like a boss and recruiters easily filter CVs thanks to the automated process to find and bring the right candidate on board. Great communication is essential to its success. It is a greater transparency resulting into a more honest and engaging employee experience.
Best HRMS software
You have many HRMS software systems, and often times it can be hard to see which HRMS software vendor would trustfully protect your company's data. Therefore, it can be difficult to find the right one. But we have you covered with the best you can find.
monday.com HR: 360˚ HR Platform
monday.com HR is the employee management system that tracks your talent pipeline and engages employees. monday.com HR allows you to filter through and attract the best talent possible for your job offer.
Who is monday.com for?
monday.com is for businesses of sizes and types looking for an effective and efficient way to attract and sort through talent.
What is it?
monday.com's HR platform is a multi-faceted employee/talent management system that allows you to do everything from attract and engage top talent all the way to managing employee wellbeing.
The main features of monday.com's HR platform include:
Recruitment pipeline: Streamline hiring among managers with a clear and concise showing where each candidate is at in the hiring process.
Onboarding process: Once you've decided on a candidate, monday.com makes integrating that new employee a piece of cake with features like ready-made templates.
Employee wellbeing: Create a plan to boost overall employee morale with engaging activities, then gather feedback on how it went
Leave requests: Easily allow employees to request time off or vacation with one portal.
Performance reviews: Keep track of what you said in your periodic performance reviews in one easy spot.
Customizable flows: Use ready-made templates for your specific use cases, then customize workflows, even from scratch.
What are the advantages of monday.com?
monday.com is easy to use, innovative and an overall great tool for all your HR needs. monday.com HR can be accessed from anywhere, including mobile devices, and is a powerful collaborative tool for your whole business.

Manage all your HR processes in one place
Learn more about monday.com HR
Workday: On-demand cloud system for HR, planning, and finance
There is Workday HRMS: It is a cloud based ERP software that offers many systems like human capital management, planning management, financial management in one business application. It is one of the top HRMS software systems on the market.
Who is Workday for?
What is it?
Here we will focus on the Workday HRMS human capital management which includes:
Recruiting, the process of searching for potential & new employees.
Payroll management, which deals with the employees' compensation, salaries (payments) for their work. It involves allowances, deductions, payroll taxes and more.
Absence and attendance management: which concerns the performance management, hours of work performance an employee has put in.
Human resource management: which deals with the life of the company. It efficiently manages the people of the company.
What are the advantages of Workday?
Because Workday is customizable, allowing you to manage your company's every activity from hiring to retirement, its analysis based on management, position, salary, helps you keep track of your entire workforce organization easily.
Mobile: Because it is Cloud based, it can be used on cell phones and tablet applications.
Possibility of Internal courses: Managers can create learning, demo courses for their employees as the knowledge to use the system is quite important for the right functionality of the company.
Easy integration of the system: Everything such as apps used can be connected to the platform.

HR management solution
Learn more about Workday
ADP: Simple, secure management that complies with your requirements
ADP is a company, which has a 70-year history of human resources management experience. They provide a cloud based solution that facilitates and regroups all the HR activities such as HR, payroll, time, taxes and more.
Who is ADP for?
ADP caters to every business size, sector, and industry.
What is it?
An outsourcing HR to keep your business running smoothly.
What are the advantages?
Because ADP is passionate about what they do, you can request a demo for further information. They clearly have many benefits as well, such as:
An easy technical support and technology integration: you simply have to connect it to the system you already use. There is no need for a multitude of software.
Efficient and powerful data tools: storing essential information, favouring the advancement and prosperity of the business.
Data-driven guidance: Constant expert professional help on-demand for all your HR needs.
Compliance support: To minimize the burden of HR policies and training.
Top-notch employee benefits: Offer your team competitive benefits
Payroll and tax: Eliminate stress with automated payroll and tax solutions.
End-to-end HR technology: Digitize your HR experience, including an employee mobile app
For any questions, you get to have access to HR helpdesk filled with experienced HR professionals to guide you through your choice
HR answers: Found in common FAQ
Job description wizard: Which helps you identify the main components for a job description and more.
Benefits of administration: Streamlined and notifications of tasks and everything else to your attention in record time.

Simple and Secure Payroll Management
Learn more about ADP
Sapling: Connecting people through tools and data
Sapling: is a people-oriented operations platform which manages the onboarding and the off-boarding of employees. If you care about people and your employee's life cycle on the job, then, this is the one for you.
Who is Sapling for?
Sapling is for startups and medium-sized companies.
What are the advantages?
Importation of all your recruitment processes data: no more need to deal with documents.
Facilitates pre-onboarding: Remember, teaching new employees the company culture ensures that they and your company are set for success. They are taught the method of the system.
Stores documents and e-signatures: No need to worry about disorganization and a pile of files and paper, everything is saved and kept as a record.
Visualize relationships between departments, teams, and people: the search of every department team member is easily located, as your org chart is clearly organized.
Keeps you updated with employees' issues and feedback: With the help of surveys directly done on the software.
Handle leaves and time off efficiently: you get to see when a worker asks for leaves and times off as you receive the notification and easily accept.

Onboarding Software for your company
Learn more about Sapling
Of course, do not forget to check them out for more information.
Whether you have a small or big business, HR is very important for proper progress. And in a market with many choices to pick from, one must choose wisely. If it is done cautiously, it can solve your company's biggest problems as well as contribute to better communication, easy workflow​​ and overall, your biggest success yet.
And you, which HRMS software will you choose?
Let us know in the comments.
Best tools for you