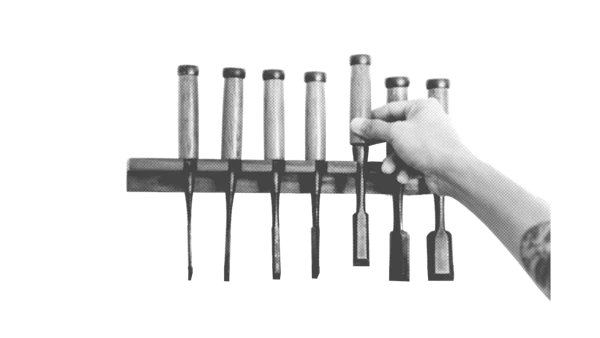 Top Open source HRIS to efficiently management your company
No matter the business or industry, a healthy management is essential for the correct for the proper functioning of your company. There would be no external results if the internal is not taken care of. Sometimes, with growing success, it can seem hard to deal with or easy to forget tasks.
And because we live in an era where technology can simplify certain duties for us, helps stay on track and not feel overwhelmed, here is a list of some of the top open source HRIS software. You will learn about what they are, their features, such as their applicant tracking system, their efficient onboarding to their employee appraisals, happiness benefits and prices.
Bitrix24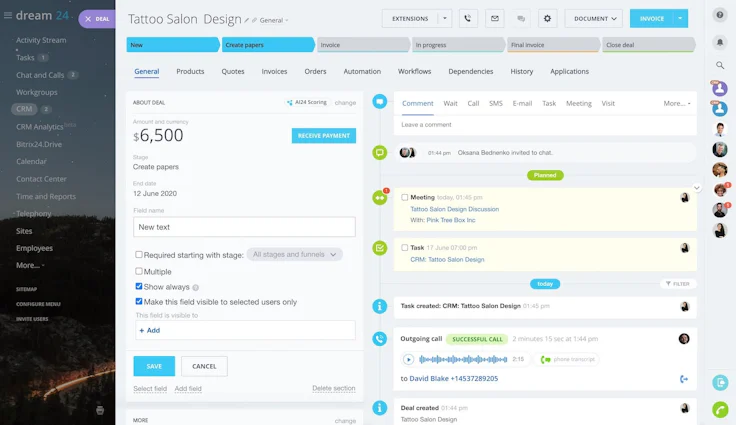 What is Bitrix24?
Bitrix24 is a HR program that centralizes everything you need to keep your company going.
🛠 Features
Unlimited free users
Cloud or self-hosted
Intranet and extranet
Full time, part-time, freelancers
HRIS and HRMS included
Absence management
Mobile, source code access, API
✅ Benefits
Time management: Which helps deal with clock in and clock out thanks to Bitrix24's built-in clock, attendance reports, leave requests, absence calendar, and more. You can also either choose to create private, public or company calendars, an essential feature for on point organization.
Bitrix24 tools: You are provided with an employee directory, customizable profiles, a company org chart, a tool for departments and divisions and a role based access permission.
Virtual office: With remote work evolving, you can work from home thanks to their HD video calls & conferences with up to 24 participants that you can unlimitedly speak to and call.
Chats & apps: Perfect to discuss ideas, communicate and share files on their mobile and desktop apps. They also include landing pages templates. Never miss an information update or a session again.
Integration: with Mailchimp, PayPal, Zoom and more.
API: to boost your cloud intranets solution by adjusting workflows and business logic inside your cloud-based portals. Bitrix24 also represents a great SaaS platform for creating custom businesses applications.
💰 Prices
If you pay for a year, you get a 20% discount.
Otherwise, there is a:
Free plan:
It includes:
5 GB
HD Videocalls
Calendar
Company workspace
Feed
Professional:
Employee
Customizable profile fields
Appreciation badges
Stress level measurement

Free CRM, Project Management and Collaboration Software
Learn more about Bitrix24
Freshteam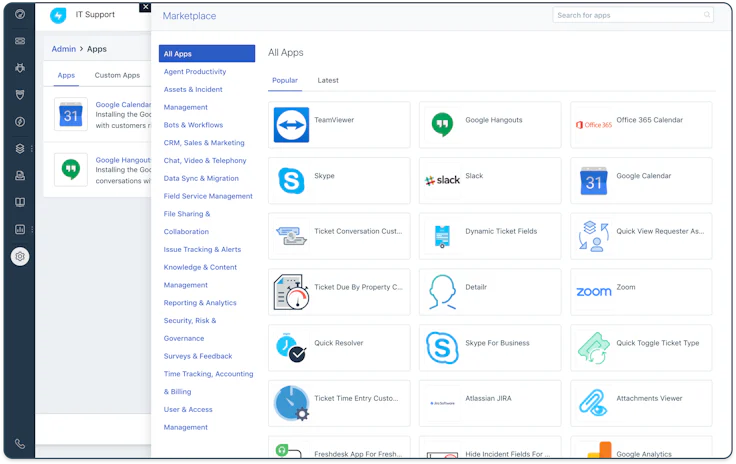 What is Freshteam?
Freshteam is a HR software that helps you manage recruitment, onboarding, leave and more in one place.
🛠 Features
Applicant tracking system
Onboarding
Employee database
Time off management
Mobile app
✅ Benefits
Hiring operations centralized: Which simplifies the management of candidates' data in one platform
Job Posting: You can create job postings and directly publish them on job boards thanks to their ready-made templates, to organize the workflow stages.
Candidates screening: Every department can aid in the decision-making process to get the best fitted candidates with their company. Feedback and interviews can take place in the software.
💰 Prices
Free: It starts at $0 per month
It includes:
50 employees
Up to 3 published job postings
Recruitment Team Inbox
Basic Career Site
Email Integration
Kanban Boards for applicant tracking
Team collaboration
Candidate Application via Email
Employee Directory
Organization Chart
Mobile apps (iOS and Android)
Growth: It costs €1.20 employee/month + €71 platform fee/month.
It includes everything in Free plus:
Up to 20 published job postings
Customizable Career Site
Customizable applicant form
Custom Interview Scorecards and Kits
Custom Hiring Pipelines
Vendor Management
Autopilot (Recruiting Automations)
Interview Scheduling with Google & Outlook Calendar
Manage unlimited employee documents
Job board Integrations
Time Off Approval Workflows
Up to 2 Holiday Calendar
Upto 2 Time Off Policies
Pro: starts at €2.40 /employee/month + €119 platform fee/month
It includes everything in Growth plus:
Upto 100 published jobs
Advanced Career Site Customizations
Social Recruiting
Talent Pool Management
Job Requisition Management
Offer Management
Additional user roles with custom restrictions
Multiple recruiters for a single job posting
Custom job fields
Integration with E-Sign software
Unlimited Holiday Calendars
Unlimited Time Off Policies
Enterprise: It is at €4.80/employee/month + €203 platform fee/month
It includes:
Custom User Roles
Unlimited Onboarding and Offboarding checklists
Access Restrictions based on IP Address
Custom URL & SSL Certificate
Advanced leave reports
One click data export
Dedicated Account Manager

The smart HR Software for growing businesses
Learn more about Freshteam
Homebase
What is Homebase?
Homebase is a software that helps you deal with company's organization intact.
🛠 Features
Scheduling
Time clock
Payroll
Team communication
✅ Benefits
HR library: contains templates, job descriptions, training videos, guides and more. Never feel left out again.
Labor law alerts: Get notifications, so you can be up-to-date with law changes for your state.
Scheduling: Free scheduling software to manage in real-time and make sure you and your employees never miss an update. With our mobiles almost always attached to our hips, you can publish a schedule and your team is instantly notified in text, email, and the app. Decrease no-shows by allowing employees to cover and trade shifts with personal notes and reminders.
Time clock: you clock in and clock out, track hours, breaks, over time and more from anywhere.
Payroll: Instantly convert your timesheets into hours and wages in payroll. It sends direct deposits to your team, and tax payments to the government. Homebase also automatically process your tax filings and issue 1099 and W-2s.
Team communication: Introduces newcomers to the team right in the app. Team can applaud other team members for doing a good job. Basically, the perfect tool for exchanging.
Employee happiness: Homebase lets you give your team early access to their wages, so they can handle emergency expenses. All cost and liability is covered. Your team can then cash out without interest charges or late fees to avoid overdraft fees.
💰 Prices
Basic: It is free for 1 location and unlimited employees.
It includes:
Timesheets & time clocks
Scheduling & availability
Messaging
Hiring
Essentials: It is for $14/ month/ location
It includes:
Team communication
Performance tracking
Remote & field tools
And everything in BASIC
Team communication
Performance tracking
Remote & field tools
And everything in BASIC
Plus: It is at $35/ month/ location.
It includes:
Labor cost controls & budgets
Time off limits & PTO tracking
Permissions & policies
And everything in ESSENTIALS
All in one: It costs $70/ mo/ location.
It includes:
New hire onboarding
Employee documents
HR & compliance
And everything in PLUS

Employee Scheduling Software
Learn more about Homebase
Odoo
Odoo is an open-source software which lets you manage everything
🛠 Features
Applicant Tracking
360-Degree Feedback
Benefits Management
Automated Scheduling
✅ Benefits
Centralization: Every one of your HR information can be found stored and visible in one place, but if you prefer a bit of privacy for more sensitive information, then you can restrict that access to whom you like.
Time track and attendance: Employees' work can be tracked. Quickly find what you're looking for with the ability to sort by client, tasks and project.
Mobile app: To log in, log out and stay updated anywhere. Not one minute will be lost.
Leave management: Employees simply have to put in their days, the manager receives the request and once it is answered, the employee will get the notification of their calendar update.
Employee evaluation: To be aware of what is happening in the company thanks to feedback from your designed form-based questionnaires. It is perfect to remember that it is not all about duties, but people's wellbeing in the company.
💰 Prices
There are many apps to choose from, they range between $8 and $24/ month. Check their website for more information. You also get a 14-day trial.
You can simply pay the annual price of $20 for 1 user or the $27.50 monthly one for 1 user.

The most complete modular ERP on the market
Learn more about Odoo
Open HRMS
What is Open HRMS?
Open HRMS is an open-source HR management software for small businesses to enterprises.
🛠 Features:
Dashboard
Employee database
Payroll
Attendance and leave
Recruitment
✅ Benefits
HR administration: It is the key to Open HRMS. It is the centre of the company's workflow, from which you can send reminders, restrict or give access, assigned tasks to employees by job title/ role.
HR legal actions: It keeps the records of any legal issues that have or may occur. This is very important.
Employee appraisal: To keep everyone on the team motivated. After all, it is quite refreshing to be rewarded for the hard work you have done.
Attendance and leave: An intuitive system that helps you manage your attendance and leave. It is also integrated with a payroll and leave management system captured from multiple sources like a Biometric device, the regular employee portal, etc.
Vacation management: They believe in employee's wellbeing, so, this module takes care of travel allowances and more. It aids the company to deal with the employee's travel expenses by facilitating their flight booking and automatically invoice it in the module.
💰 Prices
Package 1: It costs $499/mo
It includes:
15 incidents
24/7 support
Functional and technical support
1 hour maximum incident time
Integration with Zoom, Skype & WhatsApp
Package 2: It starts at $799/mo
It includes:
30 incidents
24/7 support
Functional and technical support
1 hour maximum incident time
Integration with Zoom, Skype & WhatsApp
Package 3: It costs $1099/ mo
It includes:
45 incidents
24/7 support
Functional and technical support
1 hour maximum incident time
Integration with Zoom, Skype & WhatsApp

An open-source HR software for organization and growth
Learn more about Open HRMS
Orange HRM
What is Orange HRM?
Orange HRM is a HR software to help people properly manage their business.
🛠 Features
People management
Compensation
Talent management
Culture
✅ Benefits
Asset tracking: To help you get rid of that paperwork and track your staff's every asset.
News & HR policy publisher: to communicate with your company about upcoming trainings and have your HR handbook in one place.
Mobile App: You can use PTO, clock in or out, view timesheets, and so much more. This feature keeps you up to date while you are on the go.
360° employee reviews: Keep track on what works for your company thanks to employees.
💰 Prices
Check their website for more information. They have a starter and advanced plan.
Hopefully, you will have found some of these software helpful.

A global HR solution system
Learn more about OrangeHRM
Best tools for you