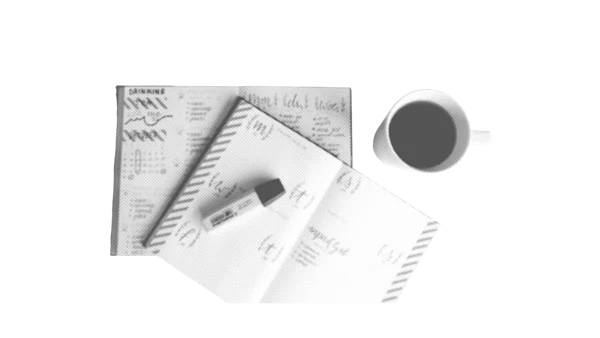 How long should a business plan be? Mistakes and tips
If you are wondering "how long should a business plan be?", you must know that it would depend on your short-, medium- and long-term objectives. Asking strategic questions as: "what is your main goal?" and "how to achieve it?" will help you to clarify your business idea and will determine the length of your business plan.
Remember the main purpose of a business plan is to correctly scale or grow a business, meaning to efficiently prepare a plan for future business growth, where it becomes both economically and operationally optimal.
Creating a business plan is one of the most arduous parts of starting a company and has to be done with the utmost diligence. This, of course, presents many challenges that if not taken into consideration can create many missed opportunities for a company. n this article you'll be able to understand which mistakes to avoid and you'll learn some tips for creating the correct Business Action Plan (BAP).
How long should a business plan be?
There is no precise answer to this question. The correct standard length of a business plan does not exist; it all depends on your company's planned objectives; whether it is a big company, startup, etc. The length of your business plan is up to you, however, it is important for a business plan to contain the following:
cover page,
table of contents,
executive summary,
company description,
market analysis,
balance sheets,
financial projections.
Tips for an adequate length business plan:
#1. Correctly format your plan
Formatting your action plan allows you to be organized and not include useless information, which only makes the document busy and not reader-friendly. Including precise information in a uniform way:
enables readers a more pleasant experience,
allows them to easily localize precise information.
increases audience engagement and the possibilities of a more positive outcome.
#2. Create different size versions
Because a BAP serves as the company's introduction, it is imperative to hold different length versions of the business plan in order to supply it when the occasion arises:
a long (25 to 35 pages),
medium (15 to 25 pages),
version (5 to 15 pages). of the plan.
An example of this is, if a company wants to get a venture capitalist, it should primarily show him/her an executive summary of the plan, in order to not overwhelm him/her with information, but rapidly captivate his/her attention. Once this happens, the company should send the long version for a detailed action plan.
#3. Adapt the business plan to the reader
Going hand in hand with the previous tip, if you want to effectively captivate the reader, and not have them just briefly skimming through it, it's important to adapt your plan for the type of audience you have. Whether you are demonstrating it to a financial institution, a marketing specialist, or a potential customer for your product and service.
For example, if trying to get the first attention of a potential investor, they typically only need a summary of your product offer, and a detailed description of your cash flow projections, (sales, budget, etc.). This allows you to hold their attention and interest them in what they specifically have a passion for.
#4. Use graphics wisely
Because business plans are so precise and tend to contain copious amounts of information, it is important to utilize graphics wisely. Graphics are good tools for explaining data and summarising information. However, the excessive use of this tool can be harmful to particular types of readers.
Not everyone is comfortable with pages full of data and no explanation and so for a successful BAP, it is imperative to have the correct balance between graphics and images.
#5. Ask for feedback
The most recommended tip for an adequate length is to get feedback from reliable sources. It is always a good practice to understand other people's perception of a person's work. Feedback allows people a trial of how targeted readers can react to reading your business plan, it helps you understand the different points of view, new ideas, and opens a space for improvement.
According to the feedback, you'll understand how engaging your BAP is, whether you have to shorten it, add information, or be more precise. These are key suggestions that can lead you towards a successful action plan.
Mistakes of a business plan length
An effective business plan takes more into account than the overall proposition of the company. If a plan is not well established, doesn't contain the essential elements, and doesn't offer captivating information, the audience won't continue to read it, will get bored, and won't effectuate any initiatives.
Some common mistakes to avoid of a BAP are:
not giving enough precision,
excessive or minimal use of words,
wrong targeted audience,
being non-realistic about financial projections,
excessive use of graphics,
not being adapted for skimming,
being out of order.
Remember: an effective business plan must be appealing, easy to read, available to skim, and captivating, in order for the audience to be engaged with your action plan, thus getting positive results from your business.
The business plan for you
It's normal for companies to have an extensive business action plan. After all, it details a company's business model based on amp research, thus defending its value proposition in light of the global context data. However, it is imperative to exercise different versions of the same plan in order for the reading parties to be instantly and easily engaged.
This will allow the company a versatile and straight to the point proposition for their audience, captivating different types of readers and adapting their plan towards their main areas of interests. Furthermost, positioning itself as an efficient company that does their homework and research for optimal delivery.
Best tools for you