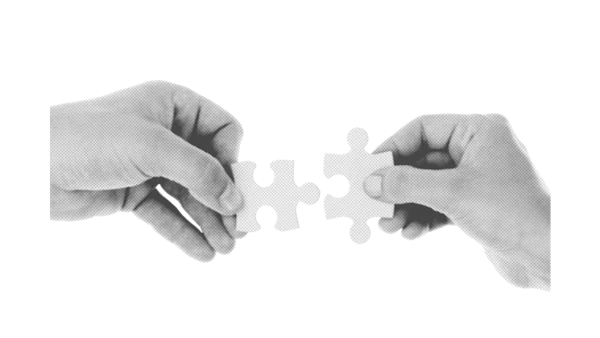 Top 15 Benefits of ERP and Its Long-Term Profitability
Managing a business from A to Z is no simple walk in the park. You have to oversee your workforce, inventory, product sales, and so much more. Luckily, there's software that can make your life easier.
ERP software helps companies manage their activities from start to finish, from accounting to human resources, customer or document management… everything can be managed with a single tool.
In this article, you'll discover everything you need to know about what ERP is, its functionalities, advantages, disadvantages, and more. Then you'll be on your way to finding the perfect ERP for your business to increase productivity, and revenue, all while reducing stress.
What is ERP?
In the most general sense, an ERP is a type of business software that manages a wide variety of the work activity of a company. ERP, short for "Enterprise Resource Planning", uses centralized information and business data to manage diverse business aspects that support the operation of a company.
This is where the true power of ERPs can be seen. Companies can use business insights and analytics to increase the collaboration between employees, reach key objectives more easily across multiple departments, and save time and money in the long run.
ERP systems are flexible tools that group different types of functions into one platform that often extends across primary business areas, such as:
Human Resource Management,

Stock and Inventory Management,

Customer Relations,

Accounting and Financial Management,

E-commerce,

Supply and Distribution, etc.
ERP software solutions help respond to many business needs and practices, in the form of independent modules.
All application modules share a single database, allowing standardized data to circulate easily and never be duplicated or re-entered, meaning that redundant data entry is avoided, making the information consistent and reliable.
15 Benefits of using an ERP system
Despite their complexity due to their vast functionalities, they have many advantages.
1. Increase productivity
With the various functionalities that ERP software provides, companies will be able to save time by automating time-consuming tasks, avoid data-calculation errors in accounting or other departments, and maintain access to relevant and updated data in real-time.
This way, it helps employees spend less time on repetitive tasks allowing them to improve concentration on essential tasks while keeping up with their workflow.
2. Easier management
With a single software package that allows you to manage all aspects of the business, what more is there to ask for?
Often ERPs will come with management options for supply chains, human resources, customer relations, and more. This means that the software can help manage inventory needs based on forecasted demand, get overviews of the workforce available to you to effectively deploy them on various projects, and manage your customer information, leads, sales pipelines, and more.
Managing your overall company becomes that much simpler when you can use a single unified tool, integrating multiple features and functionalities for all these departments.
Axelor has BPM tools that make it considerably simpler to automate workflows. Managers can give the BPM subsystem permission to gather data from the remaining modules of the app. Then, practically any repetitious work can be completed without the need for human interaction.
3. Standardize processes
An ERP enables your business to effectively structure and streamline processes so that the whole company benefits from optimal work management. This results in more time spent concentrating on strategic tasks, leading to improved efficiency.
Not only does this allow the focus to be put on the work, instead of the processes themselves, but it also provides more opportunities for better collaboration between departments, with reduced errors in data and communication.
4. Reduce your operating costs
By bringing the different work modules together, there is a reduced need for spending on different software from different companies that may or may not integrate well together.
A single software solution merges multiple functionalities, allowing your business to replace your existing tools. This also can lead to lower training costs because instead of training employees on multiple software, you just choose one.
Those benefits are just from unifying your software. The real savings come from the actual usage of the software, which will allow better inventory planning and supply chain management, among other cost-saving measures, while saving time all around.
5. Fits your business needs
The modular aspect of an ERP allows for the possibility of building the most suitable software that corresponds to the users' activity and specific pain points.
For example, if your industry focuses more on the customers and physical management of goods, your business can choose software that excels in those same areas for maximum efficiency.
Of course, as we mentioned earlier, each ERP is built differently with different modules. So make sure that your chosen software has all the specifications that your business is looking for.
6. Data security and reliability
Of course, your company's data security is the most important factor here. With online services, data can be backed up to the cloud, with little risk of losing it, benefiting from the high-security standards that many ERPs offer.
Companies can also fully rely on their data as it flows through different departments into an accurate, centralized, and up-to-date source. Employees will then have access to the data they need without worrying about errors or having to go through multiple different teams to find what they're looking for.
7. Better decision-making
An integrated management software package is an incomparable decision-making tool. You'll be able to analyze and leverage unique business information, scheduling, optimization of flow management, and dashboards with precise metrics.
By getting a global picture of overall business performance, operations, sales, trends, customers, inventory, and more, it is easier to make an informed decision for the future of your business and its growth.
8. Higher return on investment
Thanks to the use of several modules working together, the return on investment of your ERP can lead to long-term returns through economies of scale, time-saving, productivity, and reactivity, compared to the use of unsuitable tools that restrict collaboration between departments.
9. Integrated knowledge
The information gathered from all the departments is combined into one source thanks to an ERP. Even if your company is a tiny firm, this makes it simpler to provide consistent, distinctive, and accurate data.
The coordination across departments improves as a result. Access to a multitude of precise, current data is helpful for high-level business operations like forecasting, as well as for future planning and decision-making.
10. Centered data
The fact that all data from many departments is kept in one location accounts for a large portion of ERP's value. Without a system like this, data is frequently dispersed widely around a company in different apps and spreadsheets. This method also frequently yields duplicate data in different formats, adding to the difficulties.
Since everything is in one system, you won't encounter any problems while running reports or analytics because everything will be in the same format. You can obtain all the knowledge you need to make more educated decisions that will help the company save as much time and money as possible thanks to standardized information.
11. Visibility
Visibility into the state of the procedures and information handled by other teams improves the performance of all teams and individual contributors. Additionally, it saves time and effort that would otherwise be required to find this information. For instance, the purchasing team can adjust the orders they are ready to submit if they are aware of purchase orders in transit that have not yet arrived at the warehouse.
12. Mobility
ERP systems must be mobile-friendly because more and more employees are using smartphones and tablets to carry out business-related tasks. Users can access cloud systems over the web, so they can utilize a mobile device to obtain all the dashboards, reports, and other data they require. Some businesses can have field employees or regular travelers who require a current view of their business via devices other than a computer.
13. Cloud Accessibility
Although there are on-premise ERP system options, cloud ERP software has grown in popularity recently. The main advantages of cloud ERP include mobility, a reduction in the workload for IT personnel, and dedicated data security. If you use an ERP solution that is hosted in the cloud, you can access the system from any location at any time using a mobile device as long as you have an internet connection. As a result, work can get done more quickly without requiring team members to be present.
14. Cooperation Among Departments
The business relies heavily on departmental collaboration, which is frequently required because business tasks involve multiple departments. Departments may work together, sharing information, and cooperating whenever it is necessary because the data entered into your ERP solution is consolidated and consistent.
The software also affects practically every facet of a firm, thereby promoting cross-departmental cooperation. ERP software updates in real time, you can communicate, share information, and use data whenever you need it and with accuracy whether you are using it in the morning, the afternoon, or from a remote location.
15. Improved customer service
Sales managers and customer service workers can communicate more easily with customers since a centralized data repository gathers all required information about sales and clientele. In addition, there is quicker access to client history with improved accuracy. For instance, correctly gathering and analyzing data on client behavior patterns may result in the optimization of a plan.
The functionalities of an ERP in a nutshell
As previously mentioned, most ERP software is made up of a set of modules that can be customized according to the needs of the company; each module corresponds to a certain department and includes a set of associated functionalities, some of the most important modules are:
Customer Relationship Management (CRM)
Accounting management module
Billing and invoicing
Human Resource management
Customer service
Marketing automation and organization
How does it do all of those things? Primarily through integrating those different modules and automating tasks like payroll, accounting, invoicing, and reporting, among other things. Many ERPs will then use that data to analyze work operations, find trends, and help make decisions easier with valuable insights into your company's operations.
Beyond automating, analyzing, reporting, and management, a primary function of an ERP is data centralization. The software brings together large amounts of data that are often scattered across various teams and departments, giving businesses more visibility in a singular location.
💡 Keep in mind that not every ERP is made the same.
Some ERPs target larger enterprises with expansive features, lacking the depth of other smaller ERPs that specialize in certain areas. The key is to determine which ERP fits your business based on various factors, including:
Its

functionalities

which must respond to your business needs

The

size of your company

Your

preferred deployment method

: On-premise or in the cloud

Among other things like

pricing

,

security

,

ease of implementation

, and more.
Disadvantages of ERP solutions
Pricing
One of the disadvantages of some ERP software choices is the upfront cost. Depending on the software, ERP systems can be expensive for smaller companies. Despite this, there are a wide variety of options with varying price ranges, subscription billing, or even open-source options.
Implementation time
Another disadvantage of ERPs is that depending on the user-friendliness, they can be difficult to deploy and implement. They require a business to invest in various things for a successful implementation that pays off in the long-term including:
time for stakeholder decision-making and deployment,

the effort of implementation, data conversion, and training,

and money.
Therefore, another factor to consider for your business may be the level of support offered by the company. Luckily, you also have access to a mini-book in this article that gives you the essential information for implementing and deploying your ERP!
Long-term results
As you know, implementing and deploying ERP can take some time. Beyond the money put into it, employees will have to learn to use the new software and be effectively trained. Although ERP software can provide immediate benefits to work processes, the strength of ERPs lies in the long-term results that they can produce.
You know what they say, patience is a virtue!
Risks of using ERP software
As with anything else, there are also some risks that companies need to be aware of:
Choosing the wrong software

: not every company uses the same ERP software, because some of these solutions don't offer the same range of functionalities adapted to different size companies. It's a good idea to spend time researching the right software for your company to save yourself a headache down the road.

Security and privacy

: seeing as ERP software manages very important company information, if the chosen software is vulnerable or faces an attack; the company can be put at risk. When choosing an ERP, determine if your chosen ERP has sufficient security features and support based on your needs so that your sensitive data can be as protected as possible.

Employee timeline training

: because ERP implementation requires time, employees must be trained on how to execute these functions in a given timeline, which can disrupt the current workflow until employees are comfortable with the new software.

Delayed software updates

: seeing as ERP is still software, it must be updated from time to time, companies tend to forget this and end up with an out-of-date system. This is primarily for on-premise systems that require a more dedicated update effort, as opposed to online cloud options.
Even though these risks and disadvantages can present difficulties for businesses, they can be reduced if you carefully choose and adjust the ERP software to adapt to your company.
Choosing the right software depends on several criteria, such as the ERP's ability to adapt to the company's needs, its scalability, its cost, and plain user-friendliness.
In the long run, with the right software, companies can successfully leverage a vast amount of functionalities for more productivity, easier management, business insights, and reduced costs.
Need help implementing your own ERP?
If you're already ahead of the game, you can download our dedicated white paper, "The Ultimate Guide to an Easy ERP Deployment: All in 5 Steps"!
Created hand in hand with Odoo, an open-source ERP with a quick-start setup for customizable modules that cover everything from sales, marketing, and ecommerce, to inventory management, human resources, and more.
This mini-book gives your business all the information you need to implement and deploy an ERP. It also goes over the major challenges of implementing so that you can be prepared to maximize your productivity with an ERP!
Best tools for you