Send-Up: in summary
With Send-Up, create digital communication campaigns to your image !
Send-Up is a digital communication platform designed to help companies to integrate digital into their information systems and communication strategies. To do so, Send-Up offers several services on its platform:
Marketing automation: The communication strategies of companies today is complex and the use of a tool like Send-up will allow you to create communication campaigns between landing page, emailing, SMS, paper routing and much more!
Emailing campaign: with our emailing editor, build and send your emailing campaigns in a few simple clicks! Build your template with the drag and drop of image / text / button blocks. Simply import photos, choose colors and you will have emailings to your image. The emailings are in responsive design for optimal reading on smartphone, tablet and computer. Then you can send them whenever you like and make campaign scenarios. Finally, with our tools, analyze your campaigns with detailed reports.
SMS campaign: Use this powerful communication tool to stay in touch with your customers. You will be able to send SMS marketing to promote your products, push and notification SMS to inform your customers and prospects. Review your campaign reports to analyze and improve your strategy.
Landing page, webapps and mini sites: build landing pages and mini sites for product or event presentations and collect leads. Also use webapps for internal use!
Fax: Stay in a classic communication strategy with sending faxes via PDF generation on the Send-Up platform.
Form: Do you need to do a market research or a satisfaction survey? Build your forms with an intuitive editor and collect information in real time.
In project mode with our teams we can:
Develop Web Apps on Android, IOS or Windows Phone.
Set up a classical communication with paper routing: Generate PDF, print, envelope and send with one of our partners.

Easy contact management
Everything is done in a stable and pleasant environment in which you can manage your databases (import, delete, unsubscribe ...) and where each contact has a customer record that details its activities on each communication channel to make a relevant and effective targeting.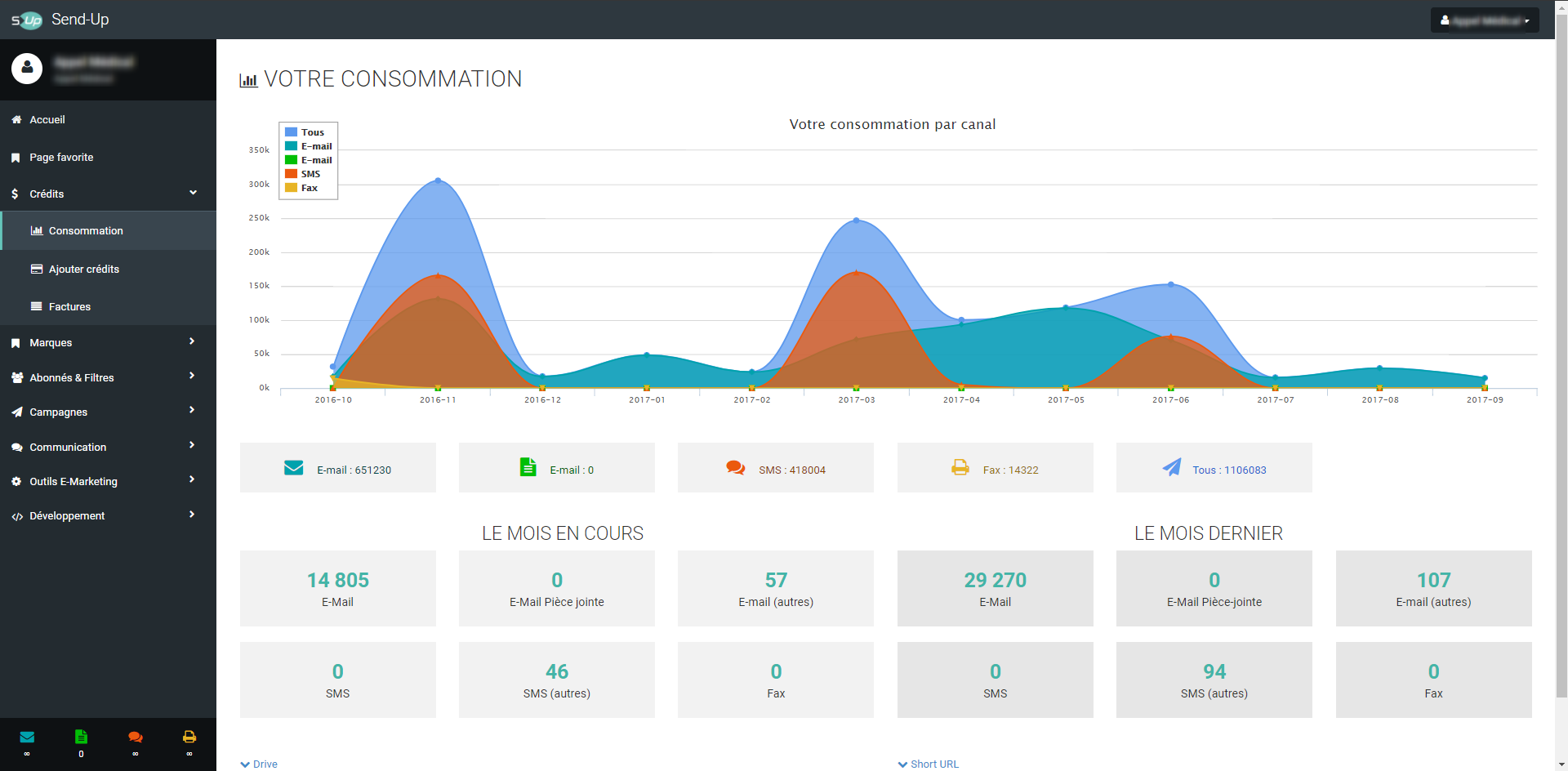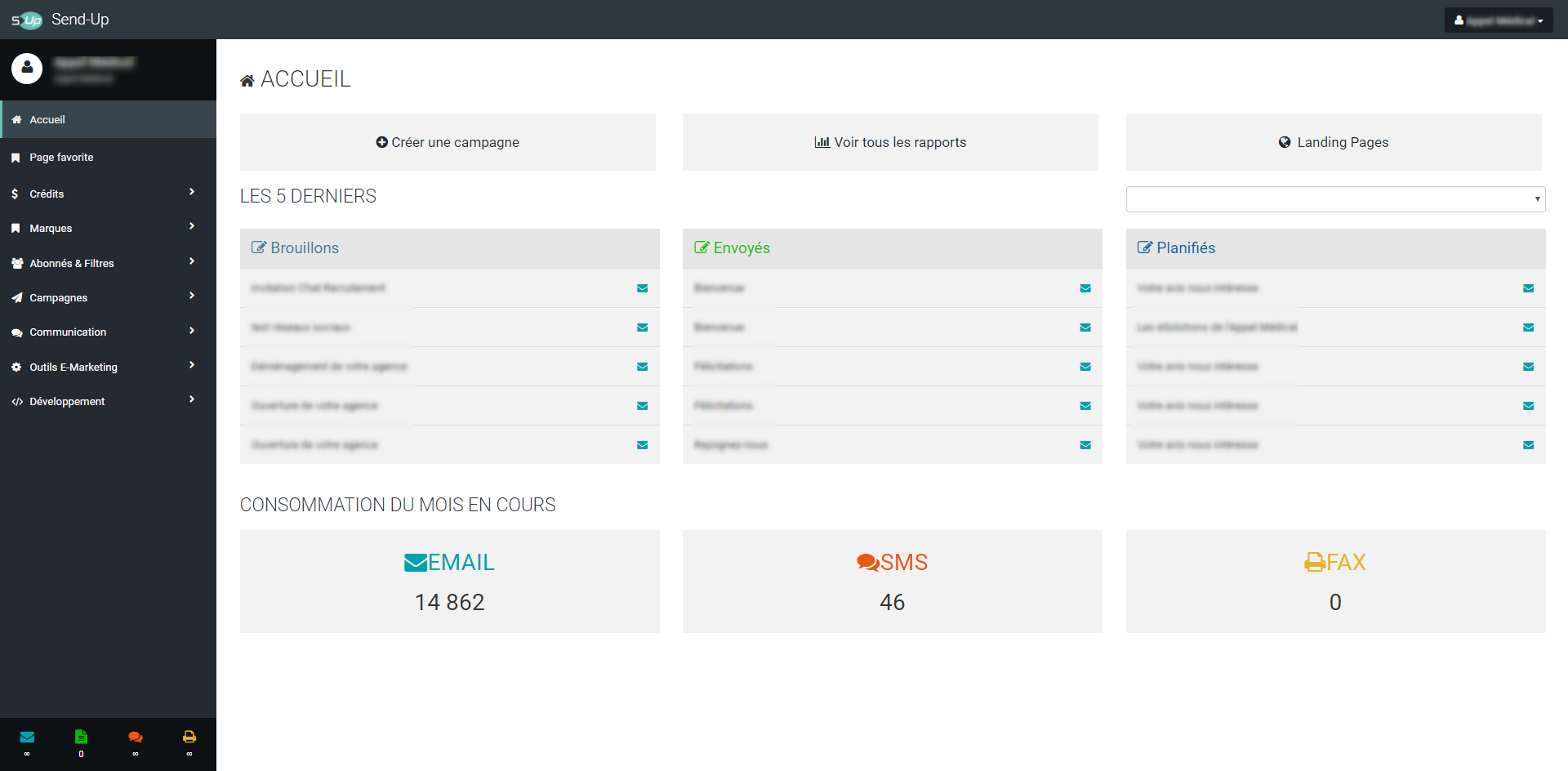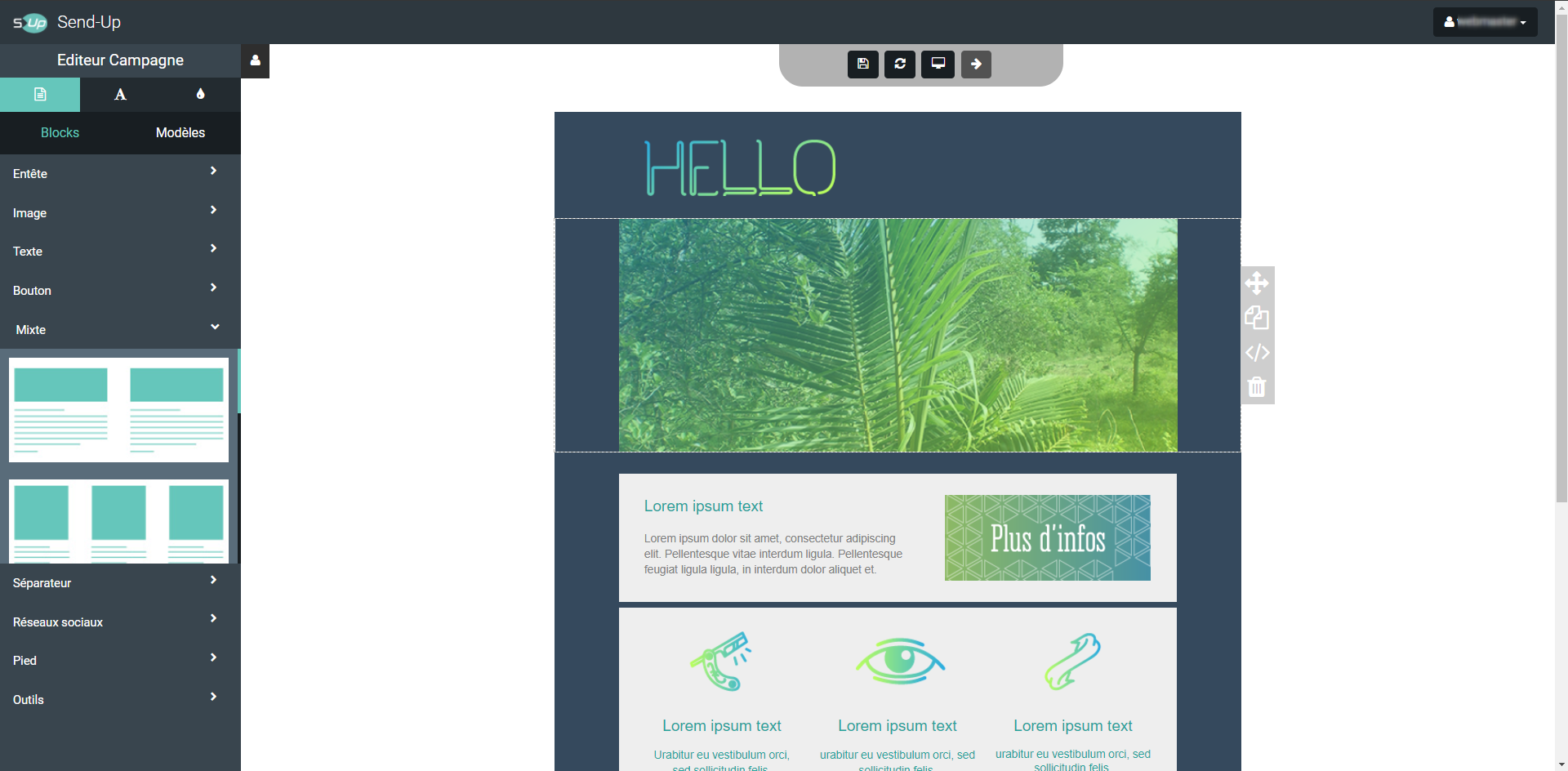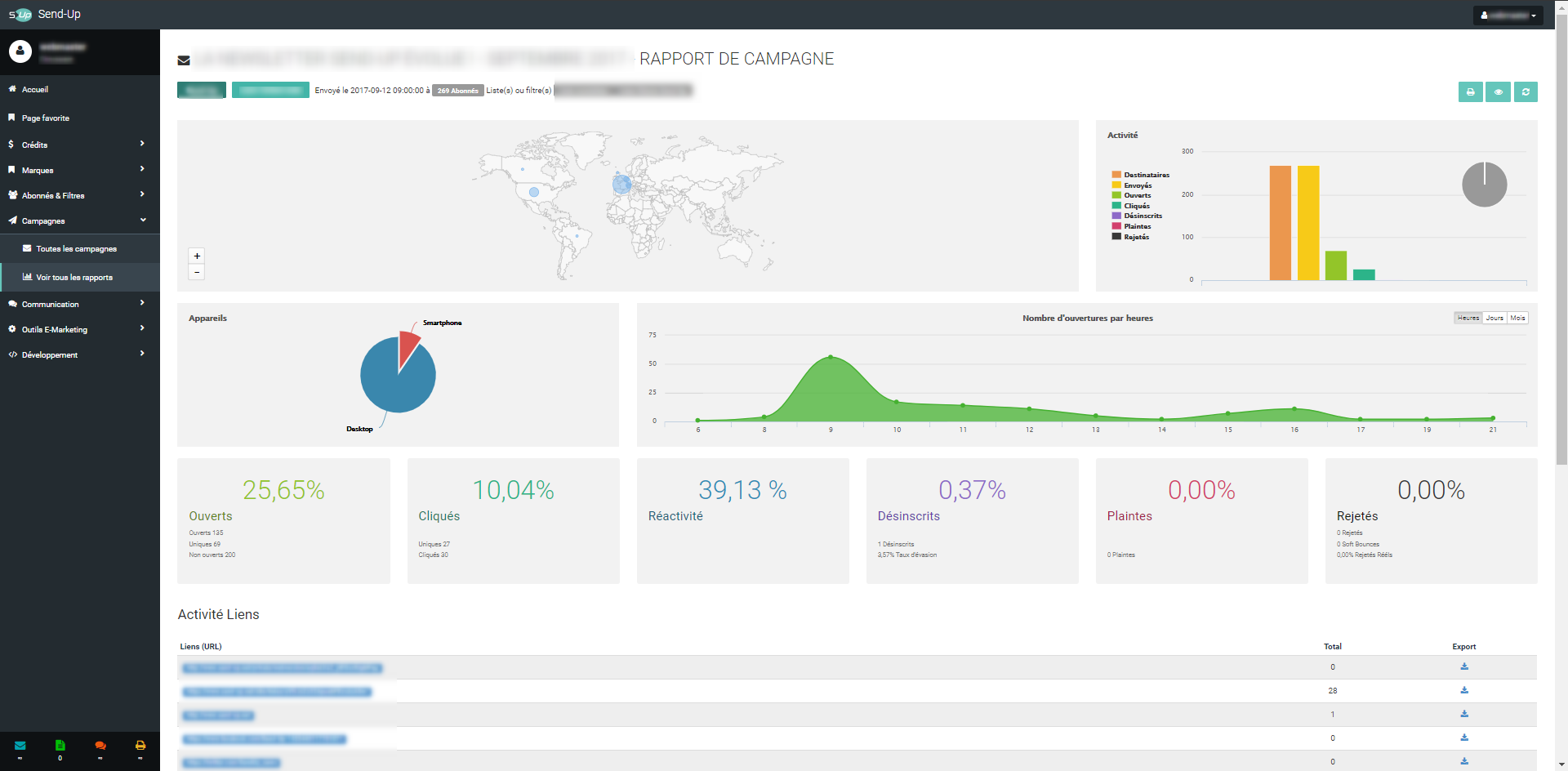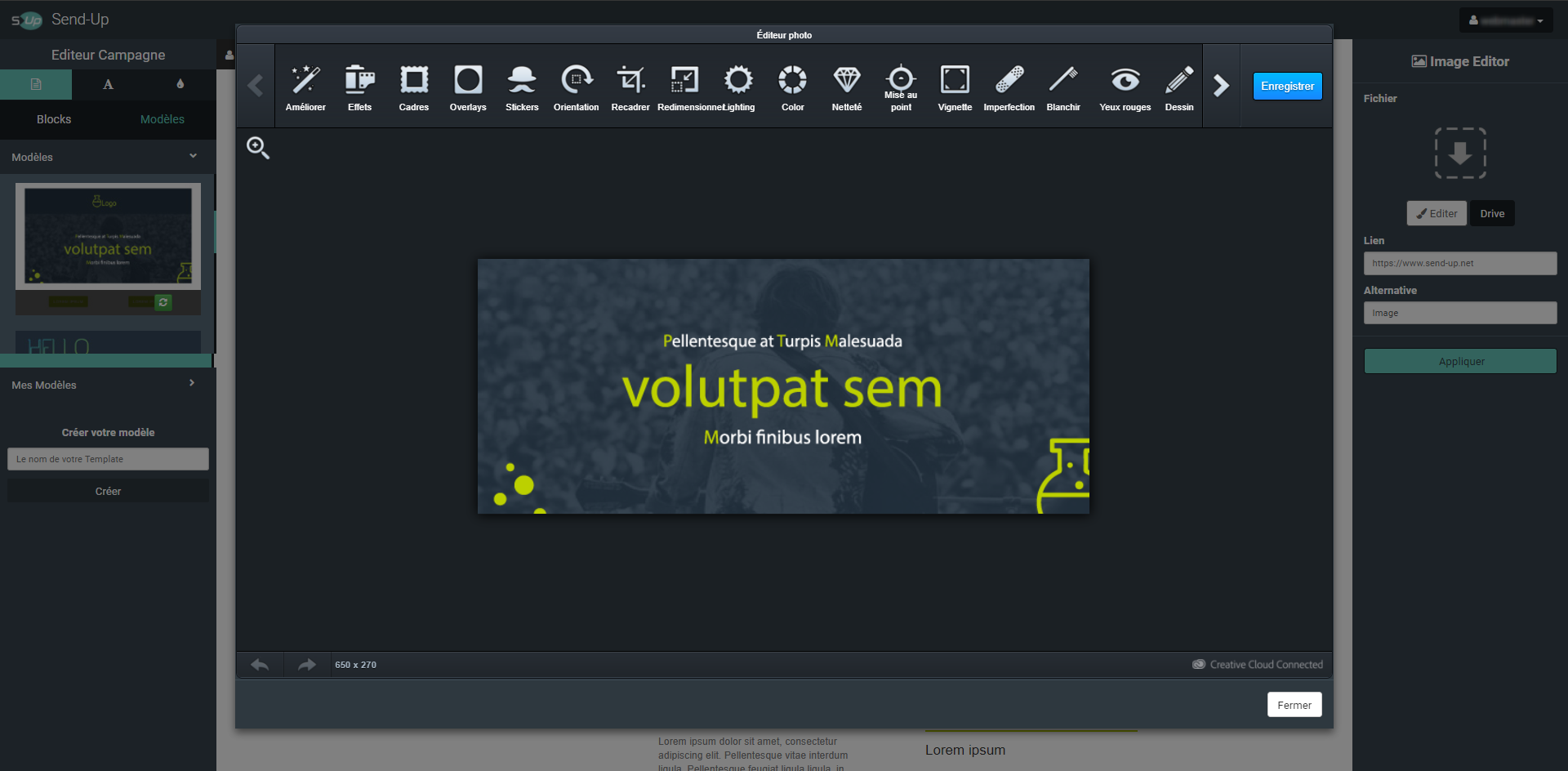 Send-Up: its rates and features
| | |
| --- | --- |
| Application Customization | Application Customization |
| | |
| | |
| | |
| | |
| | |
| Integration & Interoperability | Integration & Interoperability |
| | |
| | |
| | |
| | |
| | |
| | |
Appvizer Community Reviews (0)
The reviews left on Appvizer are verified by our team to ensure the authenticity of their submitters.
No reviews, be the first to submit yours.