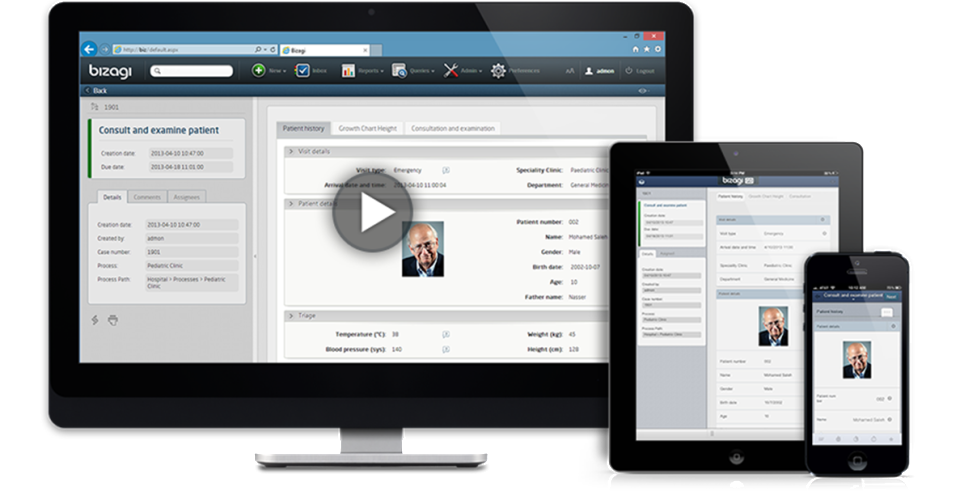 Bizagi
Presentation of Bizagi
It is an online business process management tool with 25 years of experience and more than 1,000,000 users worldwide, allows companies to collaborate, model and control all the activity flows of a company.
Real expertise in process applications
Delivered with predefined model libraries and user interface building blocks, Bizagi accelerates its customers' BPM journey. The Xchange process presented in the solution allows process customization, in addition, the application is compatible with a large set of professional technologies.
This software allows the mapping of business processes thanks to a modelling service that optimises workflow diagrams and increases efficiency.
Bizagi Studio offers an intuitive "drag and drop" interface that allows users to be easily adapted to changing processes. No coding is required to adapt your applications, and the data you store can be easily integrated with your IT departments.
Process automation
This software executes processes and transmits them to all the professional computers in the company. Intuitive graphical tracking and monitoring tools allow you to keep a constant watch on every step of the process.
Bizagi is a risk anticipator, thus preventing them from becoming a problem for the company.