Bubblz
Presentation of Bubblz
Our mission is to streamline the processes of our customers.
By definition, all companies have recurring processes in their operations, whether for sales, finance, communication, human resources, etc.
Most companies manage their processes manually and is not optimized, which results in a great loss of productivity.
As a software publisher in SaaS, Bubblz's mission is to provide a no code software to make operational staff's life easier by optimizing their processes, viewing all the information related to their projects in a glance. Moreover, automate everything that can be.
Advantages of Bubblz
No code

Customizable

User-friendly Business Process Management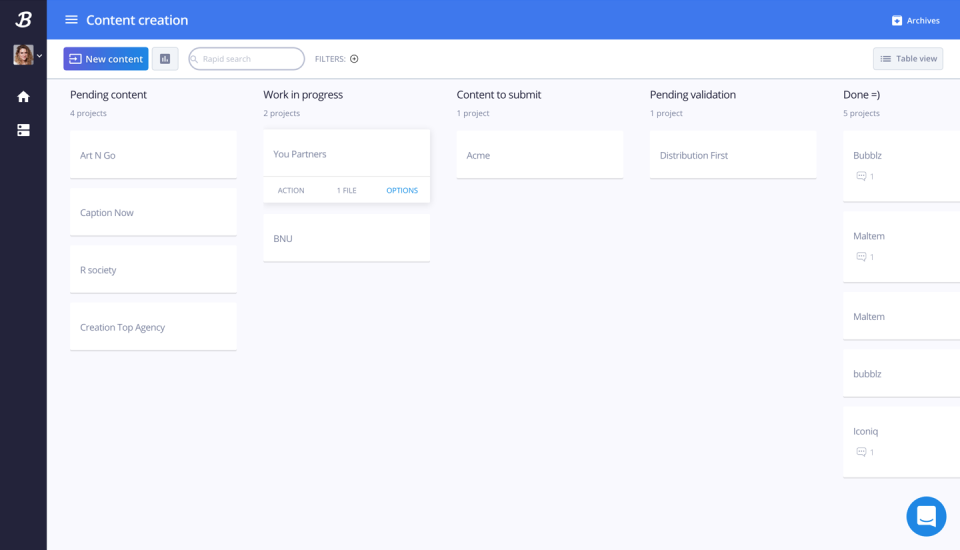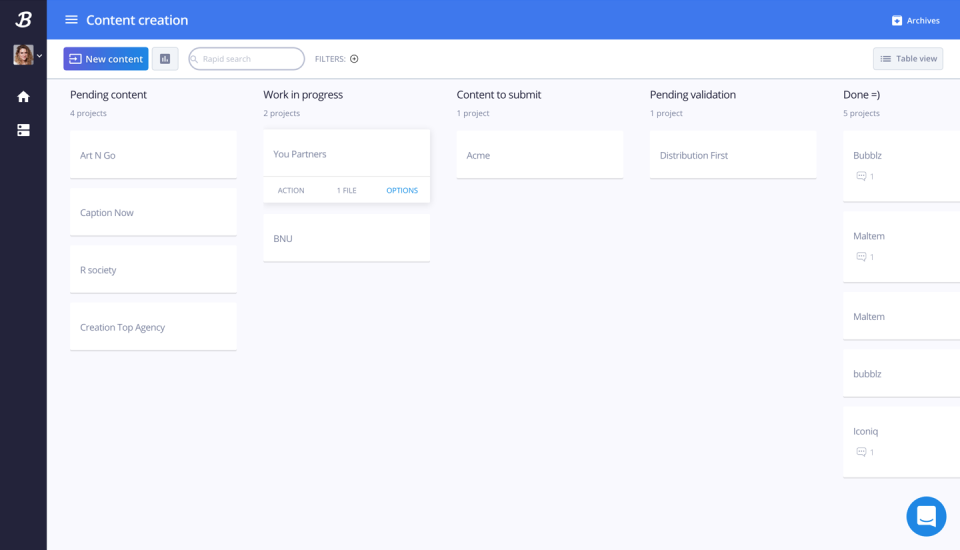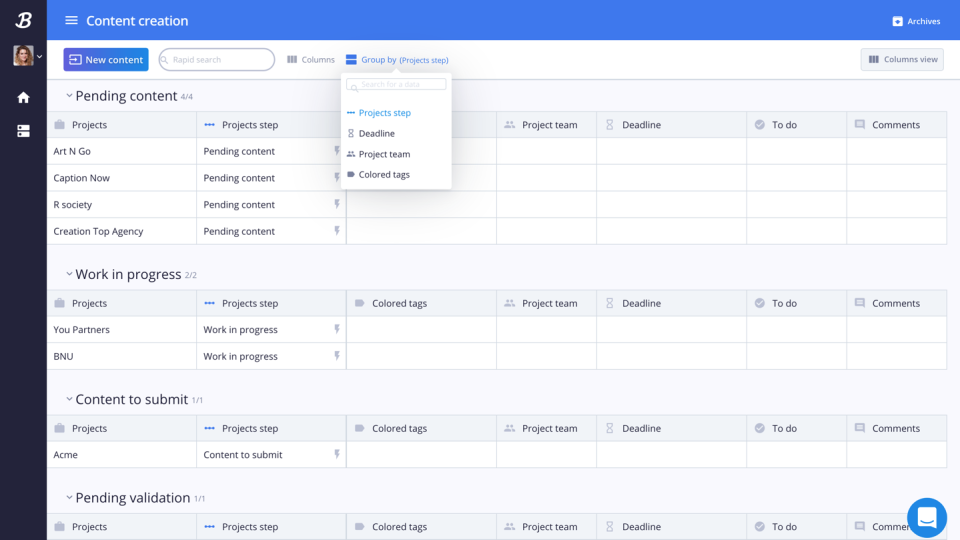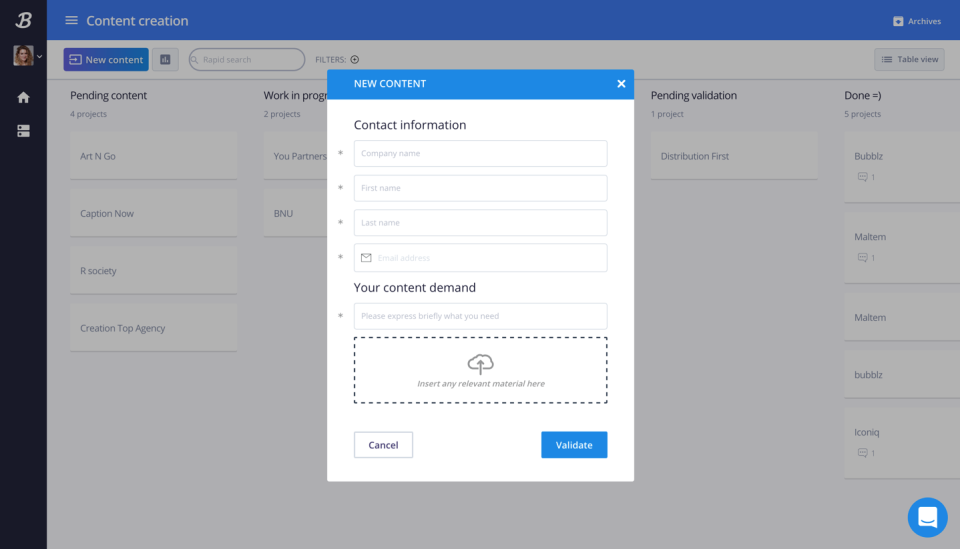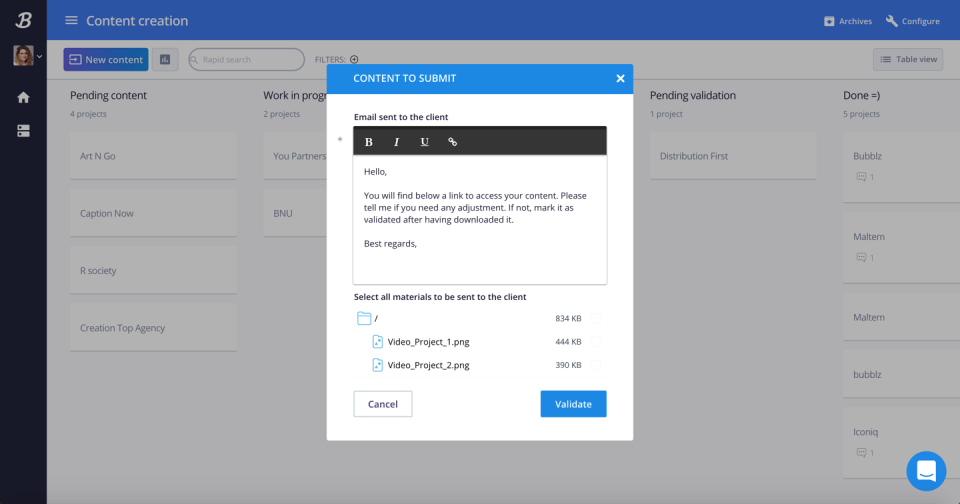 Prices and features of Bubblz
Security & Confidentiality
Secure Sockets Layer (SSL)
Customer reviews about Bubblz (0)
No reviews, be the first to submit yours.