Guideflow: in summary
Create interactive demos, tours & guides with Guideflow to supercharge your sales, boost your website conversion, onboard your customers, train your team in seconds, or even upgrade your customer support.
Guideflow is the most advanced & easy-to-ease platform to create, customize & share interactive demos in seconds. Capture your screen, app, or website in a few clicks, customize your Guideflow, share it & get deep analytics to optimize your process.
Product Description
Capture your Guideflow in seconds. Start to capture your website or app in a few clicks directly from your browser. Follow the flow, as you would perform the action for yourself, hit the Finish button, and, that's it! Easy peasy!
Guide your audience into the flow. Your step-by-step interactive guide or demo is generated automatically on the fly. Customize it thanks to our plug & play builder. Add notes, branding color, and personalize images, logos, text, or even graphs. Collaborate in teams.
Share your Guideflow. With everyone, everywhere. Share your Guideflow with public links, embed it on your website, emails, Notion, etc. Publish it on social media platforms like Linkedin, Twitter, or even in ads. The possibilities are endless!
Collect advanced analytics & insights. Follow in real time what is happening on your Guideflows, and monitor impressions, completion rate, leads collected, and conversion in seconds thanks to our advanced insights.
Guideflow is used by awesome teams for tons of different use cases!
Made For
Sales Team > Accelerate your sales cycle, close more deals and increase your revenue
Marketing Team > Qualify, engage, and convert your leads & visitors on any channels
CSM Team > your tickets number, increase customers satisfaction & retention
HR Team > Onboard & train your team members, customers, or partners in seconds
PLG tool made for companies who has PLG strategie
Its benefits
Higher retention
Increased user satisfaction
Reduced customer acquisition costs (CAC)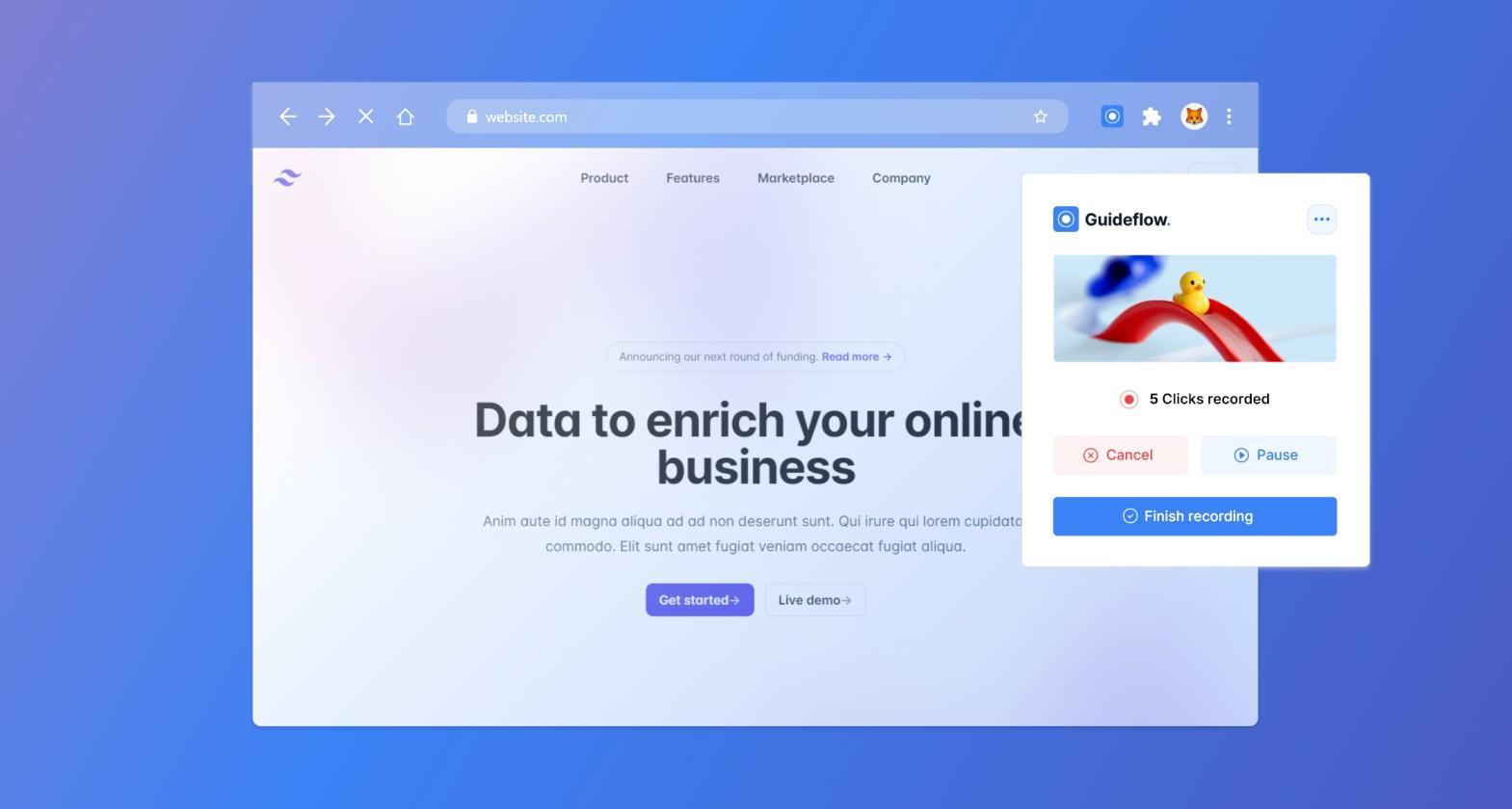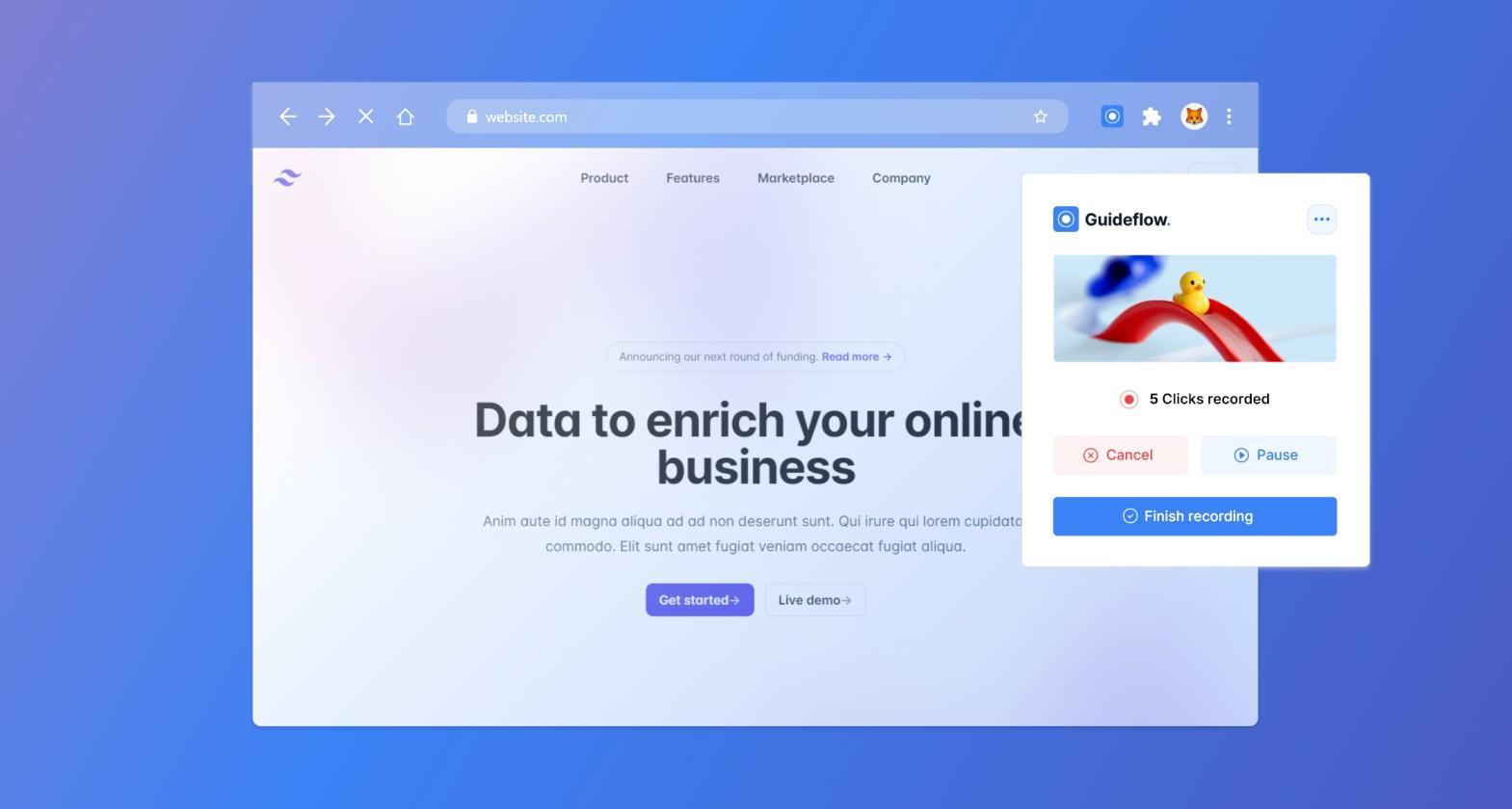 Guideflow: its rates and features
Appvizer Community Reviews (0)
The reviews left on Appvizer are verified by our team to ensure the authenticity of their submitters.
No reviews, be the first to submit yours.