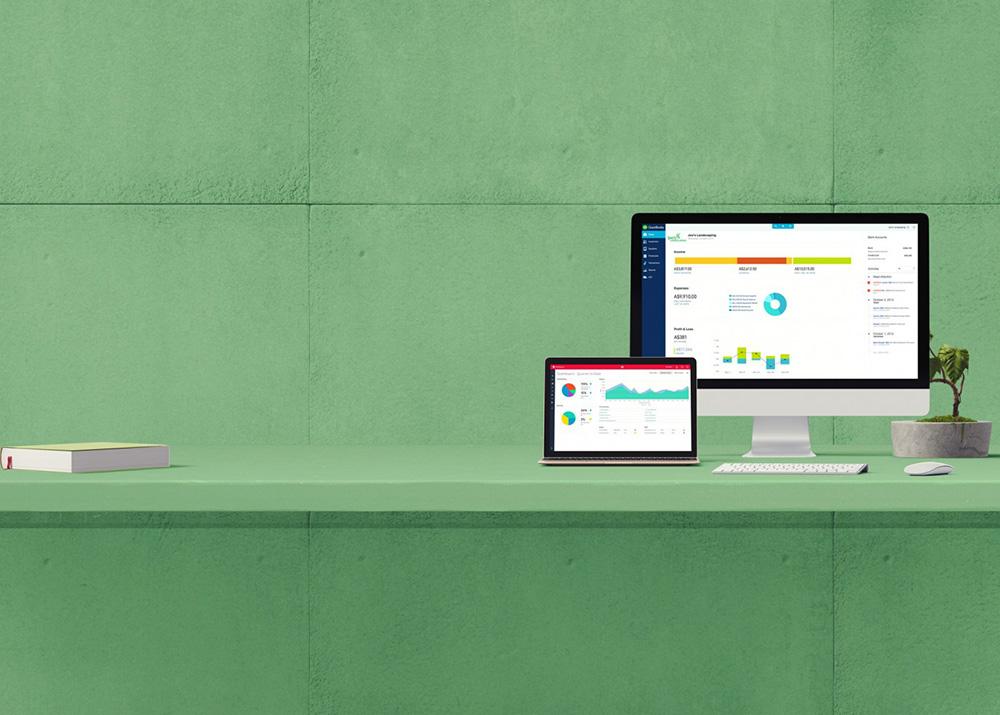 QuickBooks
Presentation of QuickBooks
QuickBooks, a popular online accounting solution
With 2,5 millions users across the world, QuickBooks is the most trusted online accounting solution amongst small businesses. Quickbook has succeeded in turning accounts and commercial management into a simple and pleasant process so that you can focus solely on your core business.
QuickBooks offers a range of features which allow you to:
Monitor your daily cash flow: track profit and loss to maintain an optimal level of liquid assets. Quickbooks helps you to detect anomalies so that you can react quickly
Make bookkeeping simple: quickly enter your accounts thanks to your integrated accounting plan and automatic management of VAT
Drive your commercial management: create quotes and invoices in Quickbooks and send them directly to your clients/ potential clients
Monitor current payments: manage payments of services or products, remind your clients at the right time thanks to late payment notifications, etc
Bank reconciliation: Quickbooks allows you to upload bank transactions directly from your bank account so that you can reconcile with no risk of error
Get an overview of your activity so that you can manage it more efficiently: projected income, expenses tracking, analysis of results in real time, dashboards and reports
QuickBooks presents a very pleasant interface with a range of features to simplify your daily administration tasks. The web-based access frees you from a number of constraints including the storage of your accounting, commercial and financial data.
Advantages of QuickBooks
Certifications:Anti-fraude, TRUSTe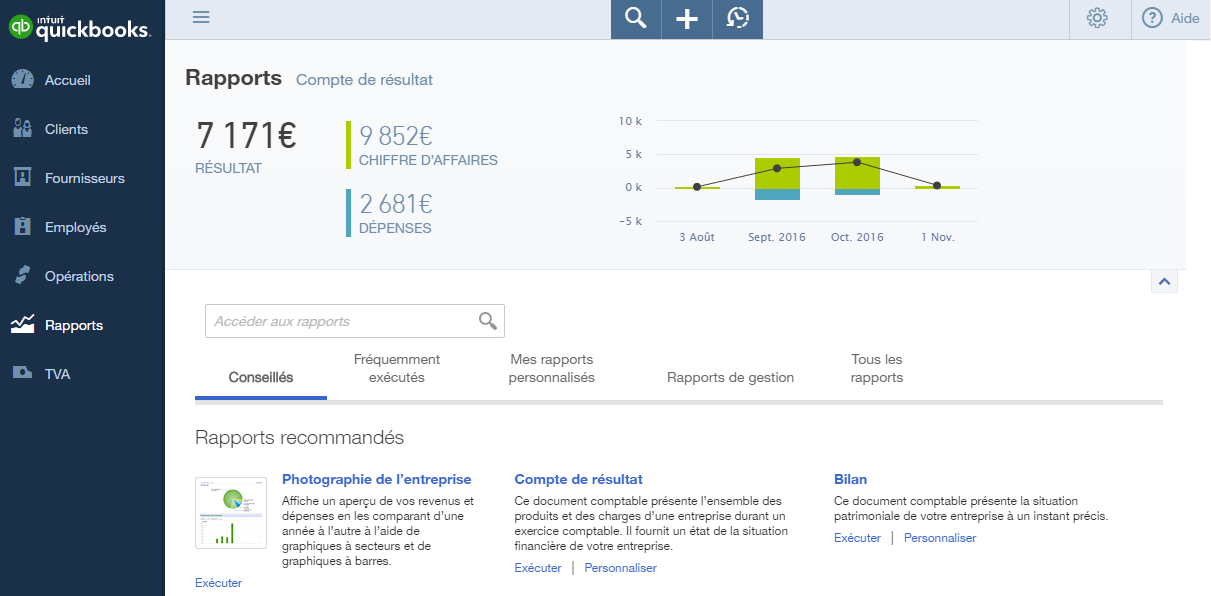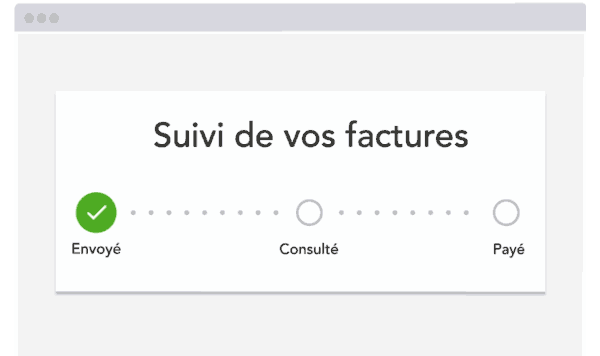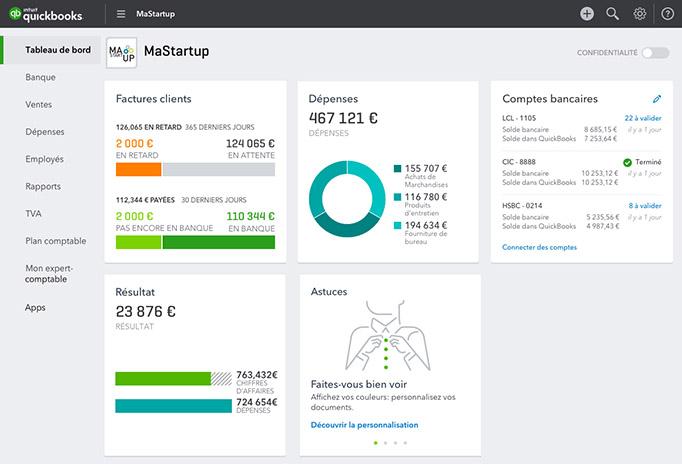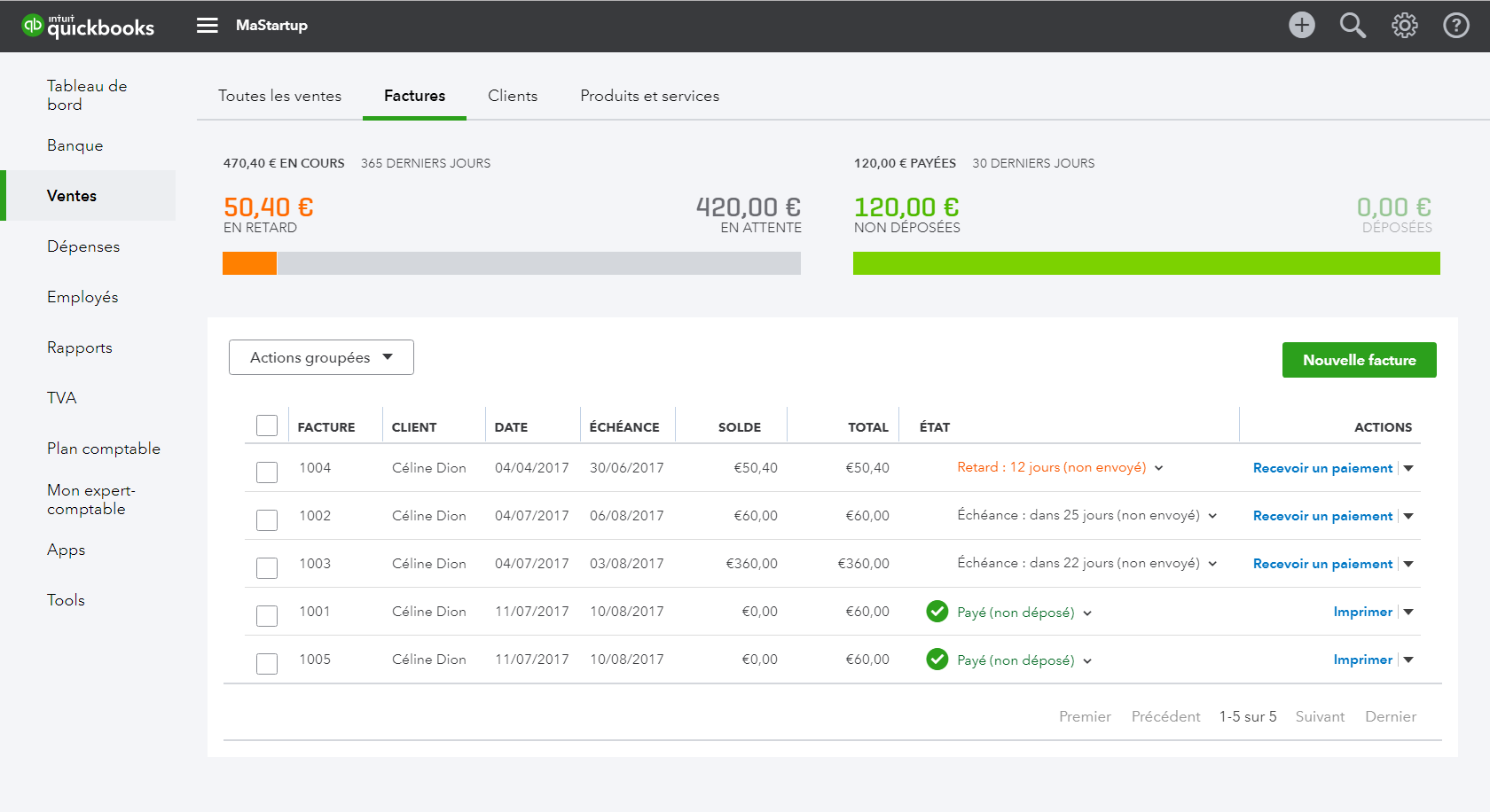 Prices and features of QuickBooks
Customer reviews about QuickBooks (0)
No reviews, be the first to submit yours.