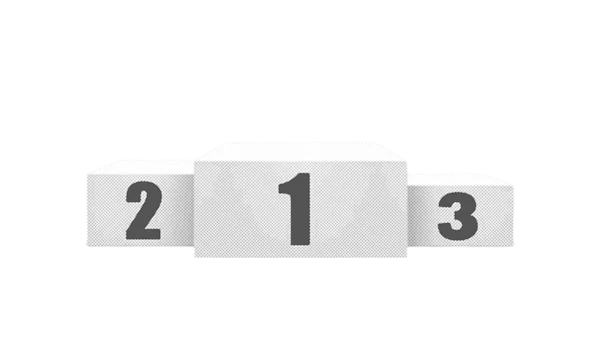 The Top Accounting Software for Small Businesses in 2021
Choosing your SaaS accounting software is as essential as it is a complex process. Small businesses in the US and in most other countries need such solutions to function properly, file taxes efficiently and keep reliable records in place. But many solutions exist, and you wouldn't be the only one to feel lost in the jungle of offers available on the market.
If you're on the lookout for your next accounting solution, but don't know where to start, you've come to the right place! This article benchmarks the best small business accounting software available by comparing their strengths and weaknesses.
What's more, you'll get advice on how to choose the right fit for your small business and an overview of what these solutions can actually do for your company. Time to get down to business!
What is accounting software and what can it do for your business?
Accounting is a crucial part of running a business, large or small. All types of organisations are liable to keep good accounting records, manage accounts receivable and accounts payable, file tax returns and so forth. The question is less about whether you need accounting software and more about what they can bring to your business.
Their main purpose is to:
Automate repetitive accounting processes,
Streamline relationships with external parties like customers and suppliers or the government,
Help you gain time and reduce errors on tasks such as data entry and bank reconciliation.
Some of the most useful accounting features include:
Making bookkeeping easier and more reliable by pointing out errors: these solutions facilitate double-entry accounting and connect to your bank accounts to make data entry faster and less prone to errors.
Sending invoices and making payments more convenient: invoices can be created from templates and sent via email. Some let you accept payments via popular services such as PayPal or Stripe to reduce payment delays.
Creating real-time financial reports and interactive dashboards: these solutions make it easy to keep track of your financial data, view cash flows, manage budgets and inventory with visual reports and charts.
Integrating payroll management and more: some accounting software includes payroll services or even billing based on work hours with smart time-tracking features for consultants and freelancers.
They also offer tax automation features. These solutions make it easy to calculate sales tax and/or VAT returns automatically.
The top 6 best accounting software for small businesses
FreeAgent
FreeAgent is a cloud accounting solution designed with small businesses in mind. It boasts a simple and straightforward approach to accounting.
This solution comes complete with a wide range of features to cater to all of your small business needs and more, wrapped in an intuitive interface.
Its compatibility with a large choice of third-party applications and banks make it easy to integrate with your workflow and save time with automation:

Most banks are supported, which makes it easy to track expenses and import your bank feed in real-time. This includes Bank of America, Chase or Wells Fargo. You can also export and import data using formats such as QIF and CSV.
This solution integrates with Zapier to automate your workflows and connects to Stripe, PayPal or Shopify to simplify payment processing.

Your interactive dashboard allows you to track cash flows, invoices and more all in one place. With Radar, you can flag late payments or be notified about legislation changes.
You can generate custom sales tax reports to facilitate tax returns filings and set multiple sales tax rates if you're dealing with different countries.
❤️ What we like
You can manage your business on the go thanks to a powerful mobile application that lets you scan receipts, record expenses, track time and even send invoices.
You can send email invoices using templates or advanced customisation features to let customers pay in one click and remind late payers automatically.
This solution includes project management features, including task lists and a way to store receipts and invoices all in one place. This lets you track project profitability and work hours easily.
🤔 What could be better
There is only one plan currently available in the US.
💰 How much does Freeagent cost?
Freeagent costs $12 a month for the first 6 months, then $24 per month.
Rebates are offered for the first 6 months. A 30-day trial is available and there are no cancellation fees.
FreshBooks
FreshBooks offers a cloud-based solution made for all kinds of business owners, from freelancers and self-employed workers to small businesses dealing with lots of clients and contractors.
Create professional invoices with an advanced invoice generator to get paid faster and gain more visibility on your cash flow. It supports deposits, integrates with time-tracking and allows clients to use credit cards or Apple Pay.
Import expenses automatically from your bank account and sort them into categories. You can even mark an expense as billable to create an invoice on the fly.
Generate sales tax reports and get useful insights into your accounts with advanced filtering options and interactive dashboards.
Invite your accountant in one click and spend less time on data entry thanks to a flexible, open accounting system.
❤️ What we like
You can send quotes by creating custom estimates and project proposals, gathering feedback and transforming them into invoices easily.
Boost productivity with a unified project management system to store files, collaborate, chat and bill work hours from anywhere.
Stay in sync even away from the office thanks to the iOS and Android mobile apps: scan receipts, track time and mileage, chat and send invoices to clients anywhere, anytime.
Integrate with your favourite solutions, including HubSpot, Squarespace or GSuite, with a wide range of options from the marketplace.
🤔 What could be better
The Lite option only allows you to add up to 5 billable clients.
Removing the FreshBooks branding on your communications requires the more expensive custom plan.
There is no payroll management add-on available.
💰 How much does FreshBooks cost?
The Lite plan starts at $15 per month. It lacks bank reconciliation and only allows you to bill up to 5 clients.
The Plus option starts at $25 a month for 50 billable clients. It adds project proposals, bank reconciliation and accountant access.
The Premium plan is priced at $50 per month with unlimited clients and project profitability tracking.
For businesses with more complex needs, the Select plan is a custom option with advanced features such as custom branding, subscription payments and a dedicated account manager.
You get 60% off for the first 6 months and extra savings for a yearly subscription. A one-month trial is available to try the software before signing up.
QuickBooks
QuickBooks is an online accounting software for small businesses and sole traders developed by Intuit. This cloud-based solution has long been one of the leading options available on the market.
This software makes filing taxes a breeze and this choice is future-proof for when the new regulation comes into force.
As one of the most popular accounting software, it also boasts an impressive number of compatible third-party software and banks:

It supports seamless integration with other tools such as PayPal, Shopify or Magento.
Bank accounts, credit cards and others are all supported: sorting and tracking expenses is therefore greatly facilitated.

It allows you to get real-time cash flow visualisations and predict your balance up to 24 months in advance.
You can send custom invoices by using templates or starting from scratch. Customers can then pay you directly from the email, with the press of a button.
❤️ What we like
It's easy to give the lead to your accountant: they can collaborate with you and access financial information securely.
Independent business owners and freelancers have an easy way to track work hours and mileage costs.
QuickBooks includes free mobile apps for better on-the-go accounting on both Android and iOS.
Payroll features can be added later on as your business grows.
🤔 What could be better
It's not possible for customers to pay from the invoice with the Self-Employed plan.
Budgets and multi-currency support are only included with the most expensive plan.
💰 How much does QuickBooks cost?
QuickBooks starts at $15 per month for the Self-Employed plan dedicated to freelancers and independent contractors.
It is possible to upgrade to the Simple Start plan for $25 per month.
Medium-sized businesses can go all the way to the $70 per month Plus Plan to unlock employee and project profitability features.
For larger businesses, the Advanced plan costs $150 a month but offers many extra features, including analytics, workflow automation, batch invoice and tax management, as well as a dedicated account manager.
QuickBooks also offers a free one-month trial and discounts for first-time subscribers. All subscriptions are without engagement or cancellation fees.
Sage 50cloud
Sage 50cloud is a desktop solution with cloud features by Sage, one of the most well-known enterprise accounting software vendors. This solution, however, is aimed at small to medium-sized businesses.
It gives you easy access to and complete visibility over your cash flows. Sync your bank accounts and see what you owe and what payments are due at any time.
Create quotes and invoices easily, give a more professional image with user-friendly templates and get paid in seconds via PayPal, Stripe and Sage Pay.
Calculate and file taxes automatically with confidence knowing that you're up-to-date with the latest regulation.
Get valuable insights with custom reports that allow you to analyze your finances more effectively.
Use its powerful inventory management features to keep an eye on your stocks and quickly reorder any needed supplies with automated purchase orders.
❤️ What we like
Sage 50cloud works hand-in-hand with Microsoft Office 365 to present, analyze and sort all your data with familiar apps.
It offers both desktop and cloud features. Sage also offers 100% SaaS software options.
🤔 What could be better
The marketplace doesn't offer many integration possibilities.
Sage edits a diverse range of professional accounting software, meaning it can be hard to navigate all the options on offer.
💰 How much does Sage 50cloud cost?
Sage Pro Accounting starts at $56 per month and offers multiple currency invoicing and unlimited users.
The Premium Accounting version starts at $85 per month with job costing and advanced budgeting.
The Quantum Accounting one from $140 for managing multiple companies.
You have access to a 30-day trial period and discounts apply for first subscriptions from time to time and annual subscriptions (40% off).
Xero
Xero is one of the most popular SaaS options for growing businesses to manage their accounting processes thanks to its modular, all-in-one approach. This is the go-to solution for a versatile online platform.
Create quotes and purchase orders on the fly with a large choice of enticing templates.
Send invoices with easy direct payment options such as Stripe, debit or credit cards and get timely reminders instead of spending time tracking down late payments.
Track bills, approve or deny expenses and connect to your bank account for a 360° view of your cash flows.
Store important documents on a safe online filing system with easy data capture by scanning or taking a picture of receipts.
Of course, this solution allows you to calculate the sales tax you owe automatically.
❤️ What we like
Xero supports project management features such as time and cost tracking, quote management and powerful dashboards to keep track of your profit margin.
It provides flexibility with useful modules such as payroll management.
It makes it really easy to reconcile offline transactions. Its mobile apps (Android and iOS) allow you to simply capture and match receipts, bills or even emails.
🤔 What could be better
The Early plan may be cheap, but it comes with severe limitations: only 20 invoices, 5 bills.
Support for multiple currencies, expense management and project tracking is only available on the Established plan.
💰 How much does Xero cost?
The limited Early plan costs $11 per month.
The Growing option adds bank reconciliation for $32 per month.
The Established plan adds multi-currency accounting and invoicing for $62 a month.
All plans offer payroll management with Gusto from $39 per month. It is free and easy to cancel your plan anytime within a one month notice, and a 30-day trial is available.
Zoho Books
Zoho Books is an affordable option for small businesses looking to streamline their accounting processes without breaking the bank. It offers a versatile platform with flexible pricing options, including a free version to cater to basic accounting needs.
Send enticing invoices and customise them to reflect your brand. These allow you to accept a wide range of payment options, including PayPal and Stripe, but also traditional options like cash and cheques.
Track your expenses easily with support for recurring expenses and a way to store relevant documents such as receipts and notes directly within the transaction.
Create bills from purchase orders and add an approval step to avoid mistakes. You can even process returns and refunds easily.
Track inventory with all your product details and stock information stored in one place. You get reminded when you run low on certain items and incoming purchase orders update your inventory automatically.
❤️ What we like
Bank reconciliation also works with PayPal accounts to import, sort and process all your transactions automatically.
Communicate with customers and suppliers easily thanks to dedicated client and vendor portals. These let them access updates and take action themselves.
Track time and collaborate on multiple projects thanks to a simple project management system.
Store documents easily: capture receipts with a simple scan and convert them into bills, invoices and more. You can then match them with a specific transaction as attachments.
🤔 What could be better
The free version of Zoho Books doesn't let you manage bills and purchase or sales orders and is limited to 1000 invoices per year.
The Standard version mainly consists of the free version with additional payment options and flexibility.
💰 How much does Zoho Books cost?
The Free version lets you collaborate with an accountant and offers invoicing features with support for PayPal, Stripe and PayTabs.
The Standard plan starts at around $12 per month and adds support for 2 more users, 5000 invoices a year, basic project management and a wide range of payment options.
The Professional plan is about $24 a month and supports 5 users, unlimited invoices, bills, inventory, multi-currency management and more.
The Premium plan is priced at about $35 per month for 10 users and has advanced features such as custom domain names, the vendor portal and workflow automation rules.
Except for the free plan, you may purchase add-ons such as additional users and advanced auto scan for a fee.
How to choose the right accounting solution?
Thus, if you must equip yourself with accounting software, which one should you go for? While there is no definite answer to this question, as all businesses are different, you should follow these steps when choosing your accounting solution:
Consider your specific needs. Think about the functionalities your business requires, which features would be the most important. To do so, ask yourself questions such as:

Do you need foreign currency transactions?
How many people will use this software?

Think about your limitations and constraints. How much can you afford to pay for the solution?
Take it a step further and imagine the future of your company. As your business grows, will you need features such as payroll management, or advanced financial reporting?
This should in turn give you a direction to follow when browsing and comparing accounting software.
Desktop or SaaS accounting software?
You will also discover that these can be sorted into two different categories:
Desktop accounting software
Cloud accounting software
The latter, also called SaaS accounting software, offers several advantages compared to its more traditional counterparts. Cloud software is hosted online, meaning it can be accessed remotely from any device connected to the internet, including PC, Mac and mobile devices.
It is also more flexible, as maintenance and updates are done seamlessly by the software vendor, saving on IT costs. The SaaS model turns a one time purchase into a subscription service, meaning that customer support is there to lend a helping hand when needed. What's more, you can switch plans when needed to get a more complete package when your company outgrows lighter versions of the app.
Run your business more efficiently with the best accounting software
Rather than seeing accounting software as just another compliance problem or a strict business necessity, it would be wiser to consider all the benefits they can bring to your company.
Small businesses can enjoy simplified tax reports and gain much needed time to focus on growing their activity. Finding the best accounting software can be tedious, but is well worth the reward if you take sufficient time to assess your needs.
Have you found the solution you were looking for? If not, be sure to check our full list of accounting software! Are you ready to undertake the transition to digital accounting? Feel free to share your experience with such solutions below!
Best tools for you