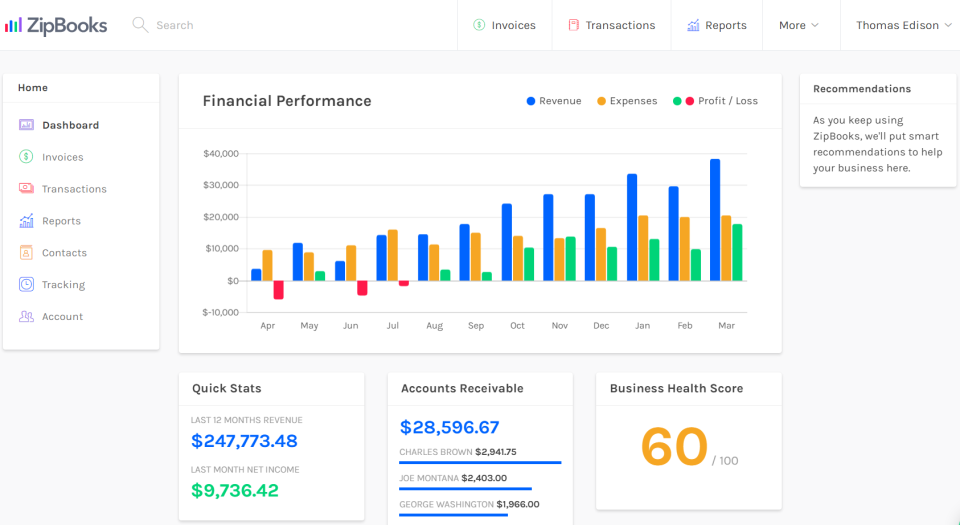 ZipBooks
Presentation of ZipBooks
Making accounting easier
ZipBooks is accounting software for contractors and small businesses. They are the only free accounting software that has built-in credit card auto-billing. They also make online invoicing and time tracking easier than ever. Their app is built on modern technology which means a more intuitive experience and a cleaner layout. It works from any internet browser on the device of your choice. ZipBooks never watermarks invoices, sells your data, or sends you "partner" emails.
Like we said before, ZipBooks gives users a range of features that allow them to customize their experience on multiple fronts, project management, accounting, billing, expenses and reports.
ZipBooks makes it simple to:
Manage invoices and bills with smart reminders and payment via PayPal or payment cards
Conduct bank reconciliation with a direct connexion to your bank accounts and intuitive color-coding
Get useful insights into how you're doing compared to competitors in the same business sector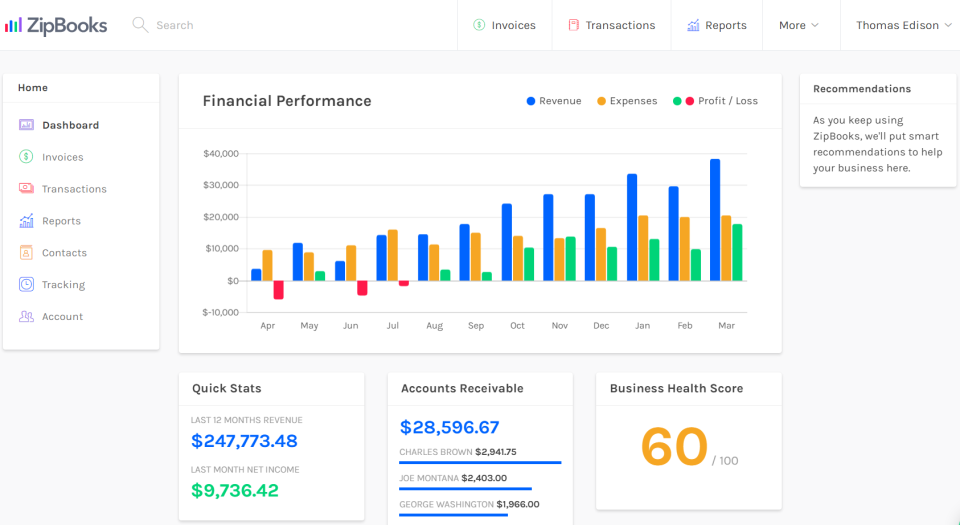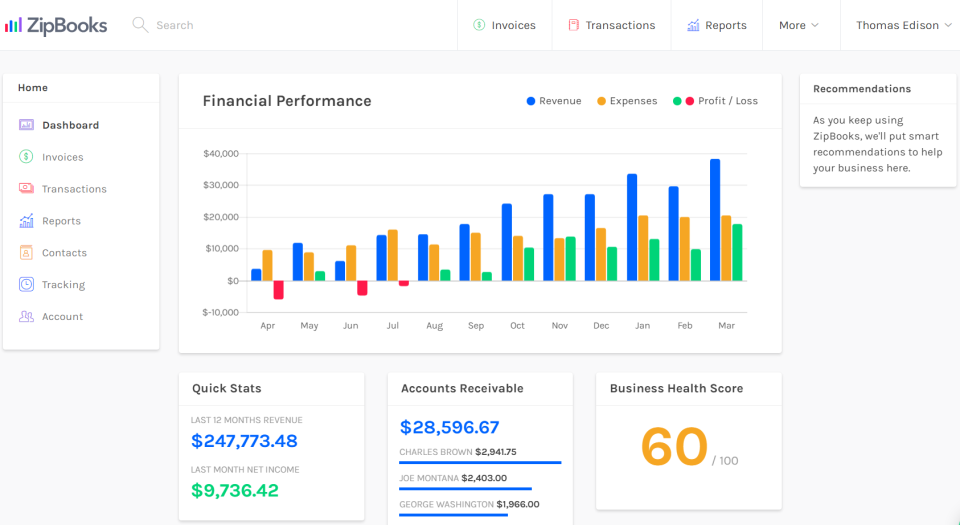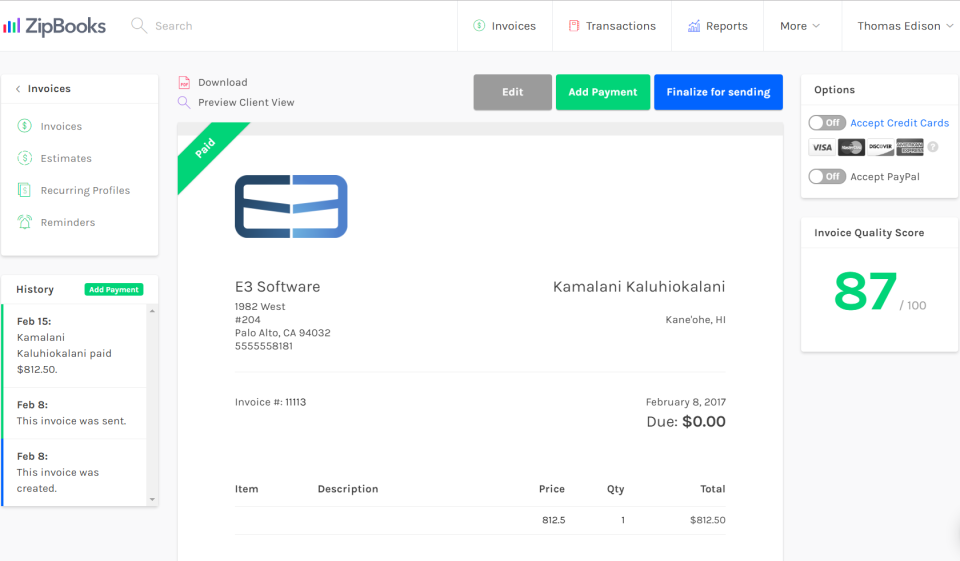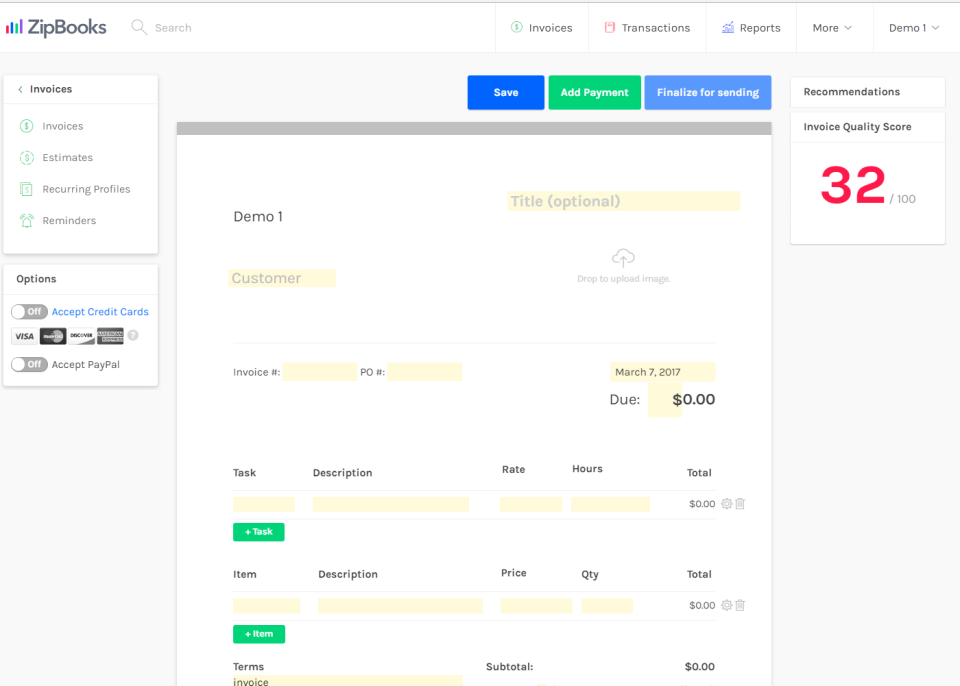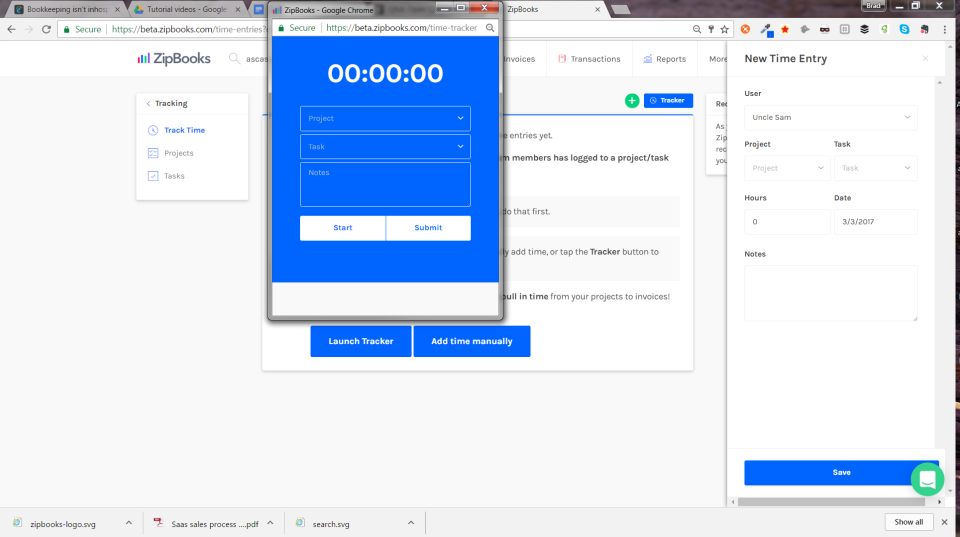 Prices and features of ZipBooks
Security & Confidentiality
Secure Sockets Layer (SSL)
Customer reviews about ZipBooks (0)
No reviews, be the first to submit yours.