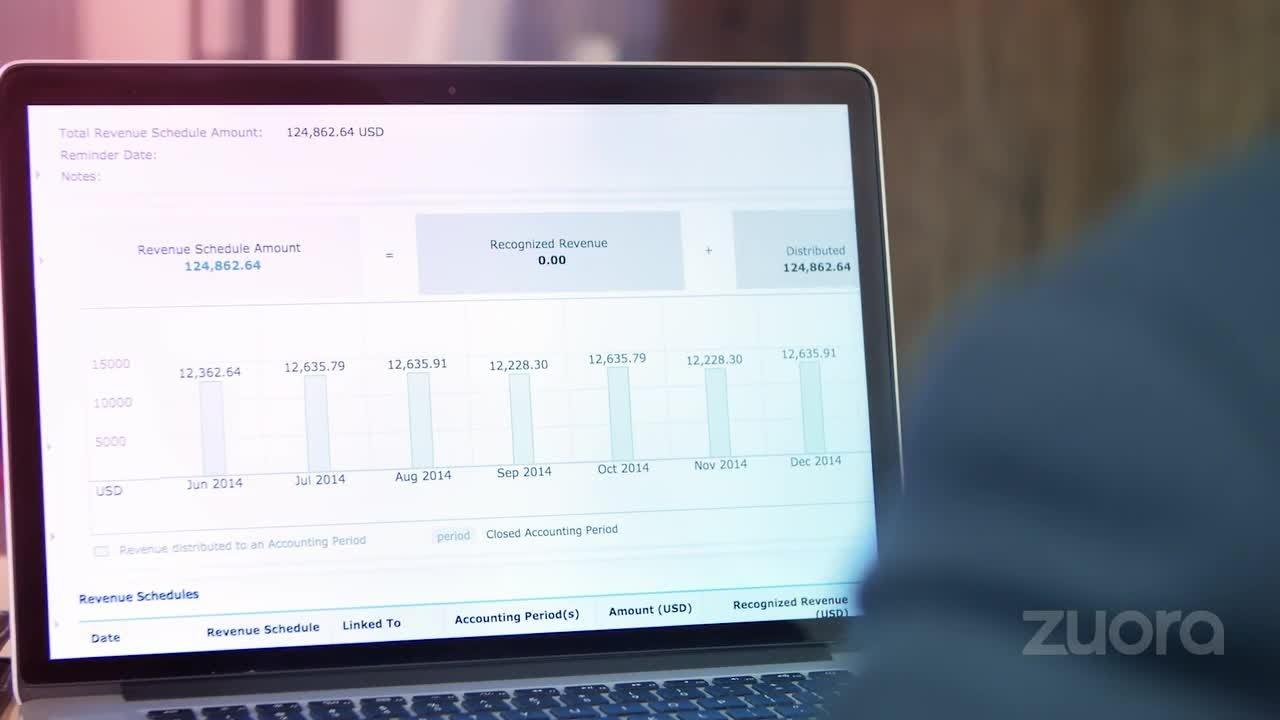 Zuora
Presentation of Zuora
Zuora is the world leader in subscription revenue management automation. Zuora allows you to manage your prices the way you want, launch a new product easily, bill your customers and collect your revenues. With Zuora, you can also measure your activity to quickly improve the management of your business. Zuora aims to centralize all customer knowledge in a collaborative platform.
Zuora: Subscription management software integrated with Salesforce
In today's highly subscription-oriented economy, your challenge is to grow and monetize your customer community. With Zuora, you can manage your recurring revenues and structure your business strategy. Zuora helps you to put the right price on your services by taking into account marketing indicators, profitability objectives, and taxes in your country.
Zuora also offers behavioral data of your customers which allows you to create proximity with them. Therefore, Zuora is not only for sales and accounting but can also be used by the marketing and operations departments. In sum, with Zuora you can focus on the entire customer lifecycle to deliver an exceptional customer experience.
Functional coverage of Zuora
Zuora is a complete and very advanced solution that covers the following functionalities :
One-time and recurring payments
Invoice management
Configuration of packages, bundles, subscriptions in any desired currency. This function allows you to create offers that are really adapted to your customers while benefiting from a structuring framework (unit prices, invoicing mode, dates and deadlines, subscription triggers, discounts, VAT, etc.).
Management of up-sale and cross-sale opportunities
Management of all sales channels: partners, e-commerce platform, direct sales, etc.
Online payment via any type of payment method: Visa, MasterCard, bank transfer, etc.
Dashboards and reporting: monitoring of MRC (monthly recurring revenue), retention, churn, CMRR. These indicators help maximize revenue and reduce customer loss.
Creation of segments to identify risky or potential patterns and launch catch-up or upscale actions. It is possible to notify the account manager when a pattern change is noticed (segment entry or exit).
Customer information management: Customer Lifetime Value, Subscription renewal date, status, currency, commitment score, usage intensity, number of sessions, etc.
A subscription system that combines CRM and ERP
Zuora is a complete back-office for all service companies that goes far beyond simple subscription management. It is in line with the transition to the subscription economy. The product's evolutions tend towards ERP (management software) for companies with flexible and multiple invoicing systems.
And the combination of Zuora and Salesforce will let you access Big Data in order to offer Zuora users ever more powerful relational marketing levers to reduce churn and maximize their profits.
The benefits of recurring billing software like Zuora
Zuora being the world leader offers an entire ecosystem of online applications developed around this solution.
Advantages of Zuora
A friendly-user interface that is easy to navigate

Can support large volume of data

Free demo available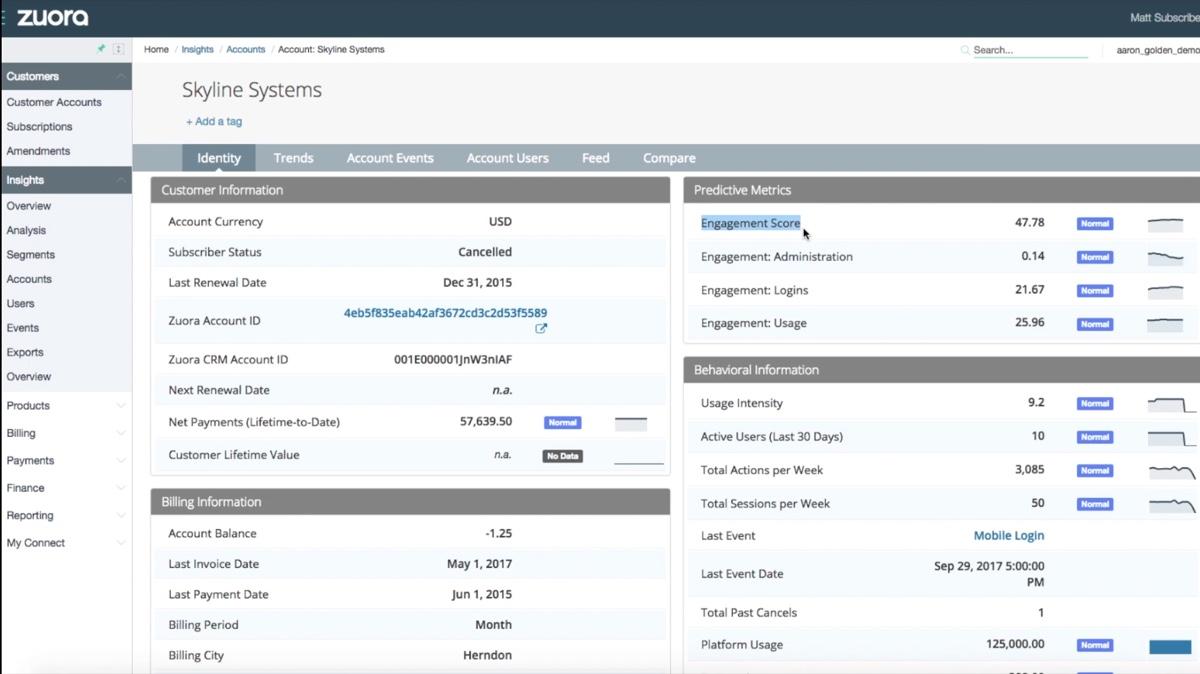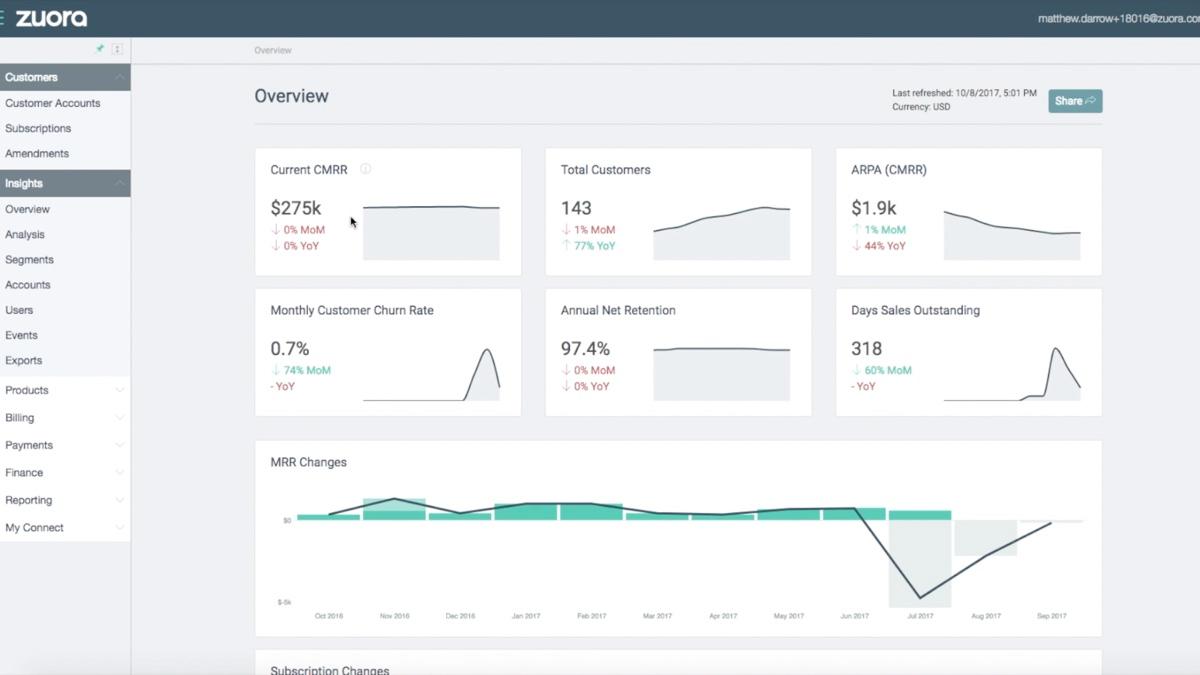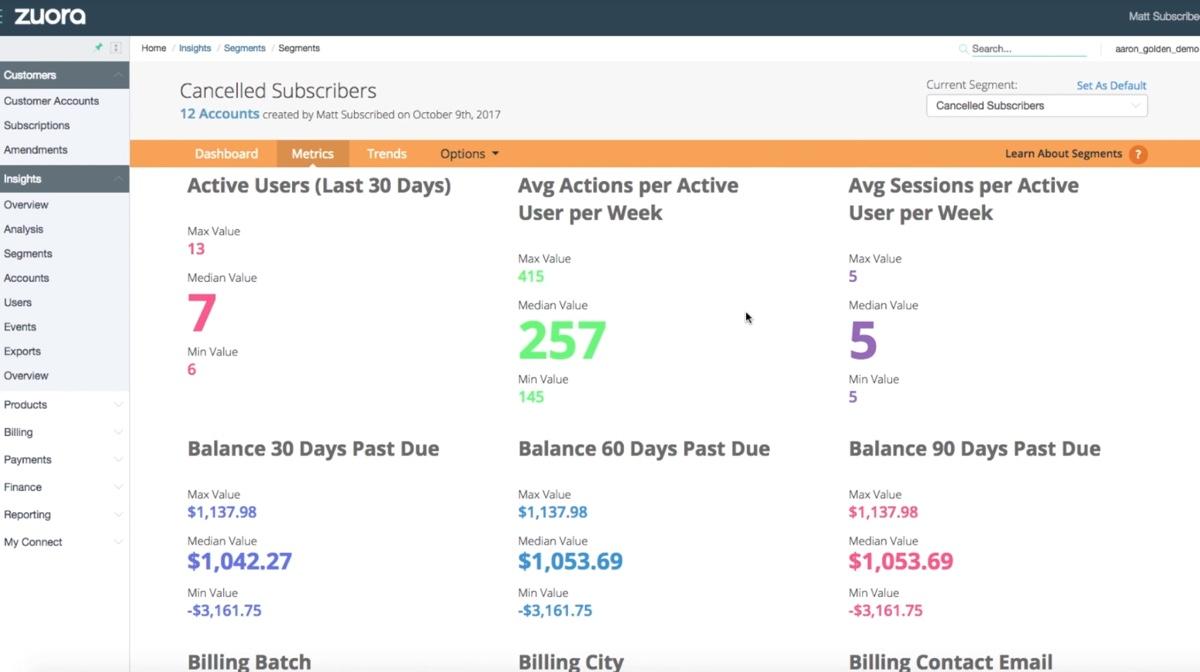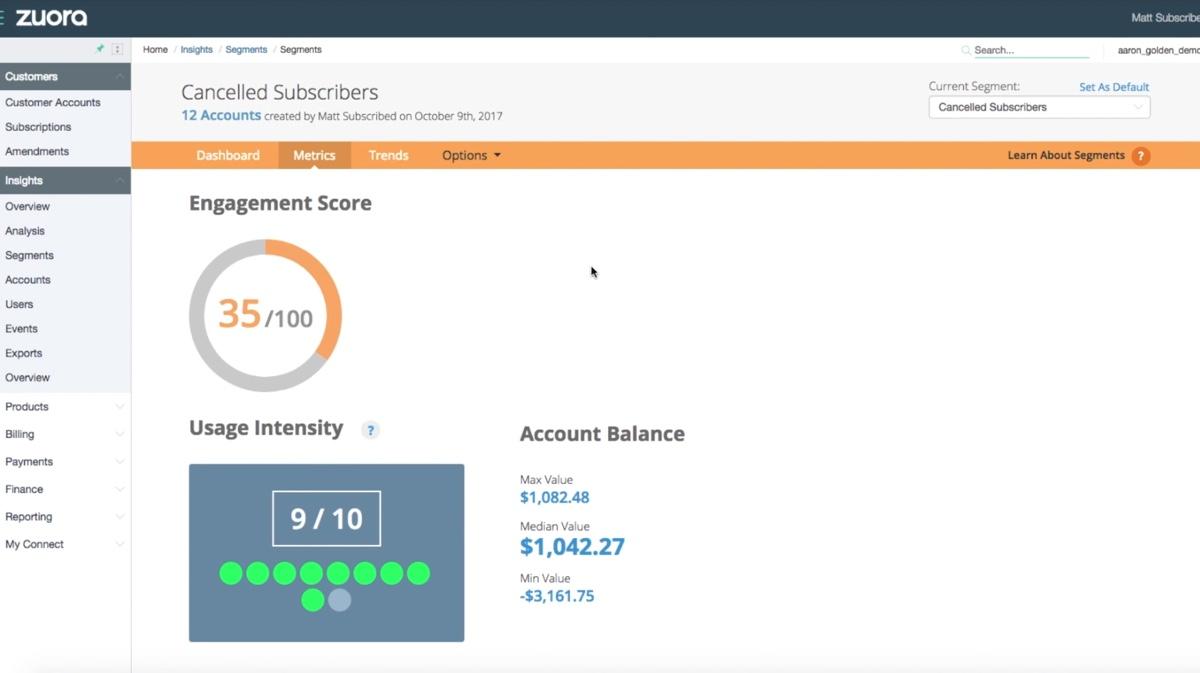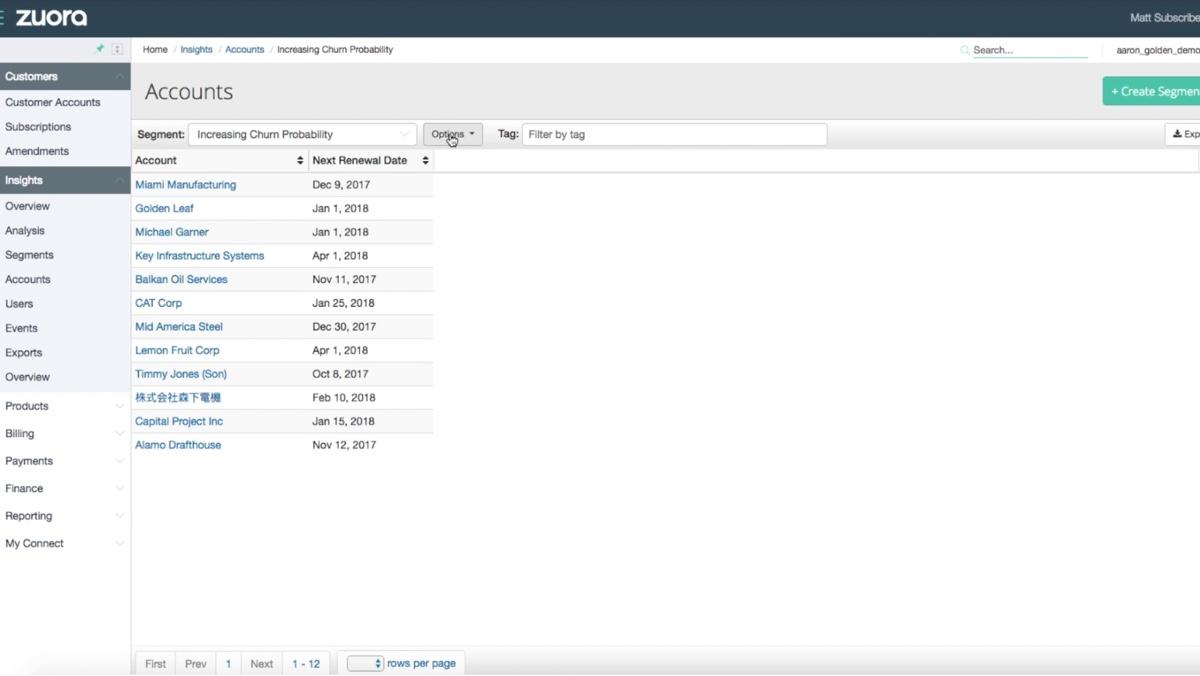 Prices and features of Zuora
Billing & Invoicing
Credit Card Payments and Direct Debits
Multi-currency Management
Sending Invoices by Email
Tiered Pricing Management
Upgrading to a Higher or Lower Subscription Level
+ 11 other features
Customer reviews about Zuora (0)
No reviews, be the first to submit yours.