Koibox is a management software for salons and beauty centres
Everything you need to know about Koibox:
Koibox is a software stored in the cloud, this means that it can be used on any time of operating system i.e. Linux, Windows, Mac, and from any kind of browser. All you need is an internet connection.
Koibox helps you control a diverse range of tasks including: Cash Register, Agenda, Marketing, Online Reservations, Last Booking, App, etc.
Unlimited customer support: Telephone, email, chat, ticket
Knowledge and understanding: Video and PDF tutorials and live demonstrations
Advantages of using Koibox
Koibox makes life easier by managing updates and providing support for your software. The programme and all of the files associated are stored by the editor Koibox: freeing users from server security concerns. Totally online and with free support, you can take advantage of all the functions easily, quickly and securely. And of course, at a great price.
The online management of the programme for beauty salons allows for an increase in sales, time saving of day-to-day tasks and helps to capture new clients. With the in-programme marketing feature you can automate the processes of sending promotions, email marketing and communication with clients amongst other things.
You can access from anywhere, at any time and from any device.

"In Koibox we have found the perfect partner to help our salons increase their sales and optimize management" Sophie Belda (Commercial Operations Director Coty Iberia)
Editor: Koibox
Strengths of Koibox
Price
Totally Online
Complete Software (Support Included)
Certifications: GDPR
Koibox demo and screenshots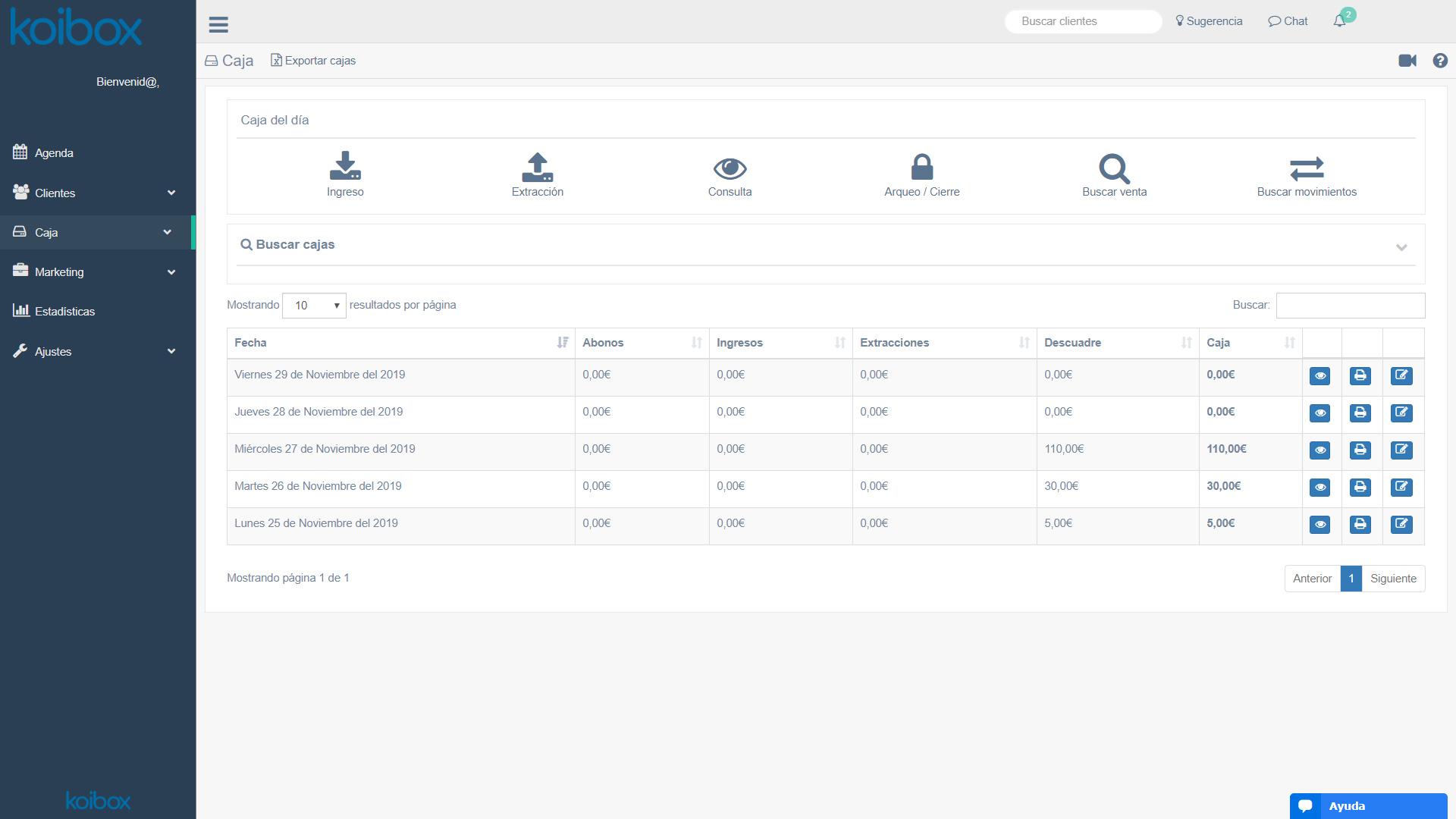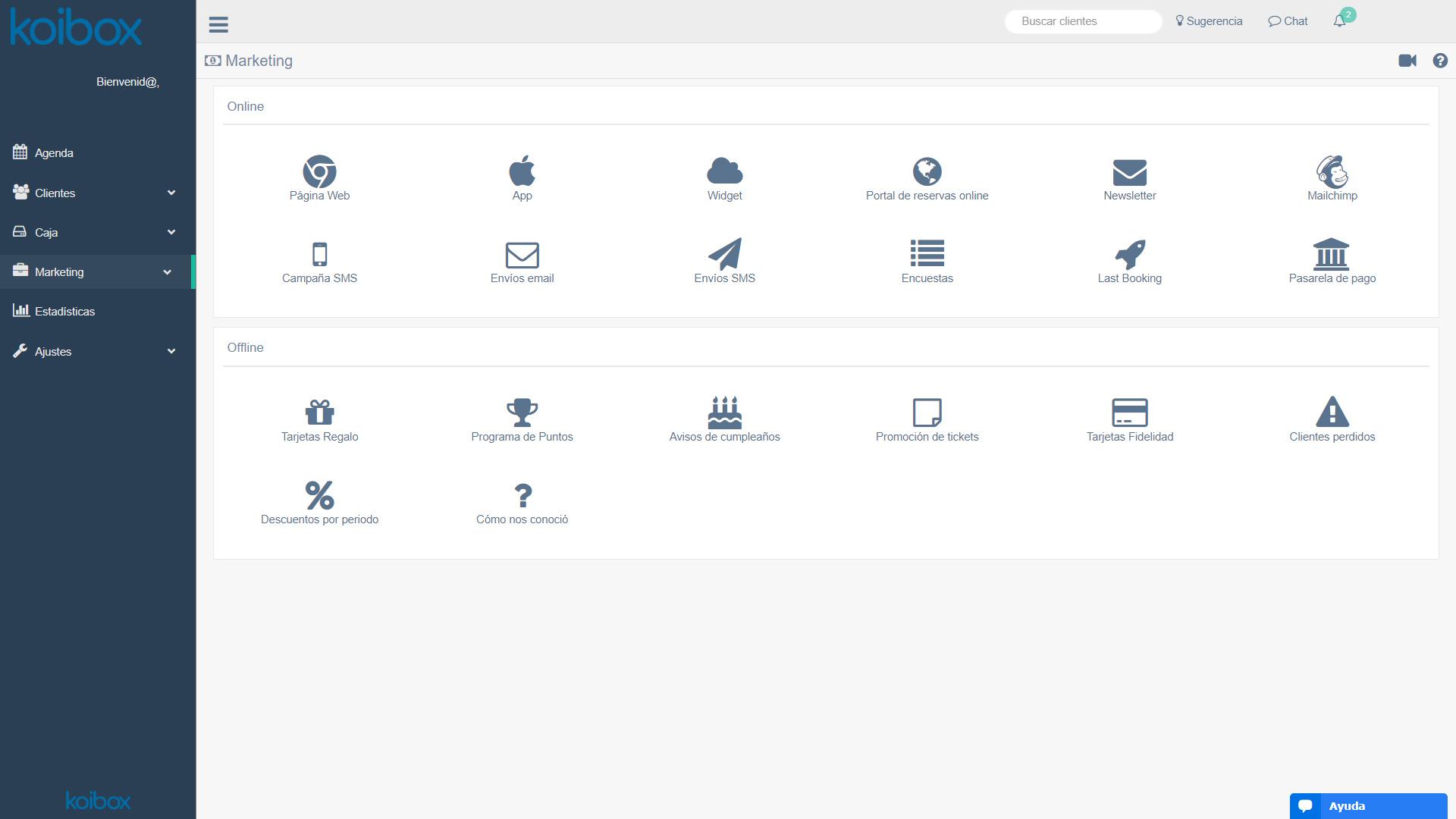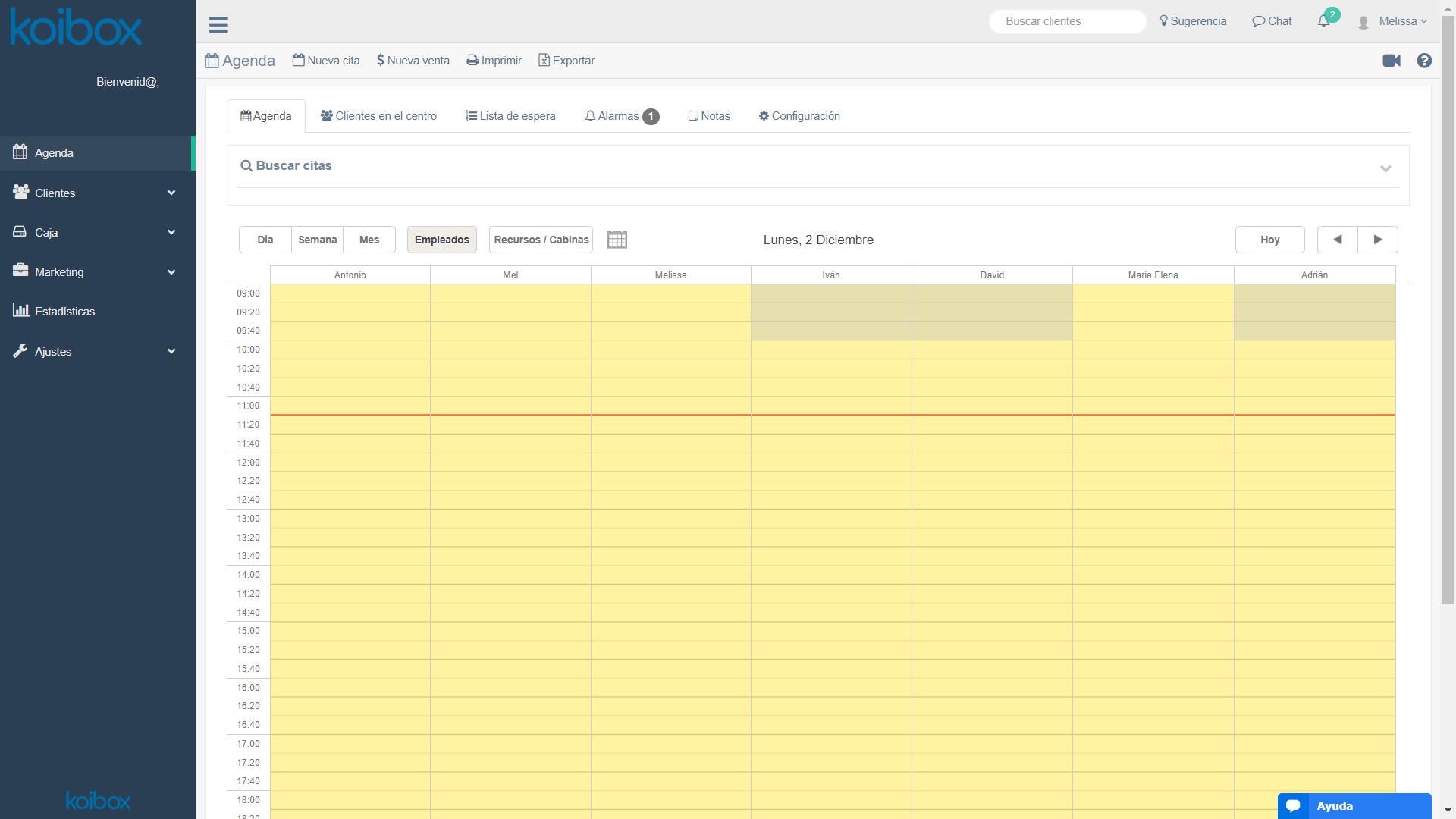 Koibox customers