Set a Time is an online appointment scheduling software program that enables businesses to accepts bookings and appointments online. An scheduling app like Set a Time simplifies organizing for every single kind of company.
With an online booking software program, customers and also clients can schedule visits as well as bookings for specific days, times, services, dates, and more. Businesses can customize the software settings to match their requirements and also make it run specialist as well as smooth.
Set a Time has features and functions such as online payments with Stripe, team members/staff options, 2-way sync with Google Calendar as well as Microsoft Outlook, custom appointment types and services, business and customer messaging, email and SMS message reminders and notifications, custom-looking booking page, and way more!
By utilizing a booking organizing software, services can operate on a different level - they function much more easily and effectively. It makes it possible for organizations to offer a fantastic appointment solution for their consumers.
Businesses as well as their clients can book and manage their appointments from any type of device and from anywhere, all online. Set a Time is more than an appointment software application; it's a system which aids everybody to conserve time, be effective, and make life easier.
Set a Time assists companies to save money, increase productivity, bring in more consumers, as well as make even more money. It is quick, easy, and also a piece of cake to make use of. It's the best appointment scheduling software application for organizations and businesses of all industries and sizes.
Editor: Set a Time
Set a Time demo and screenshots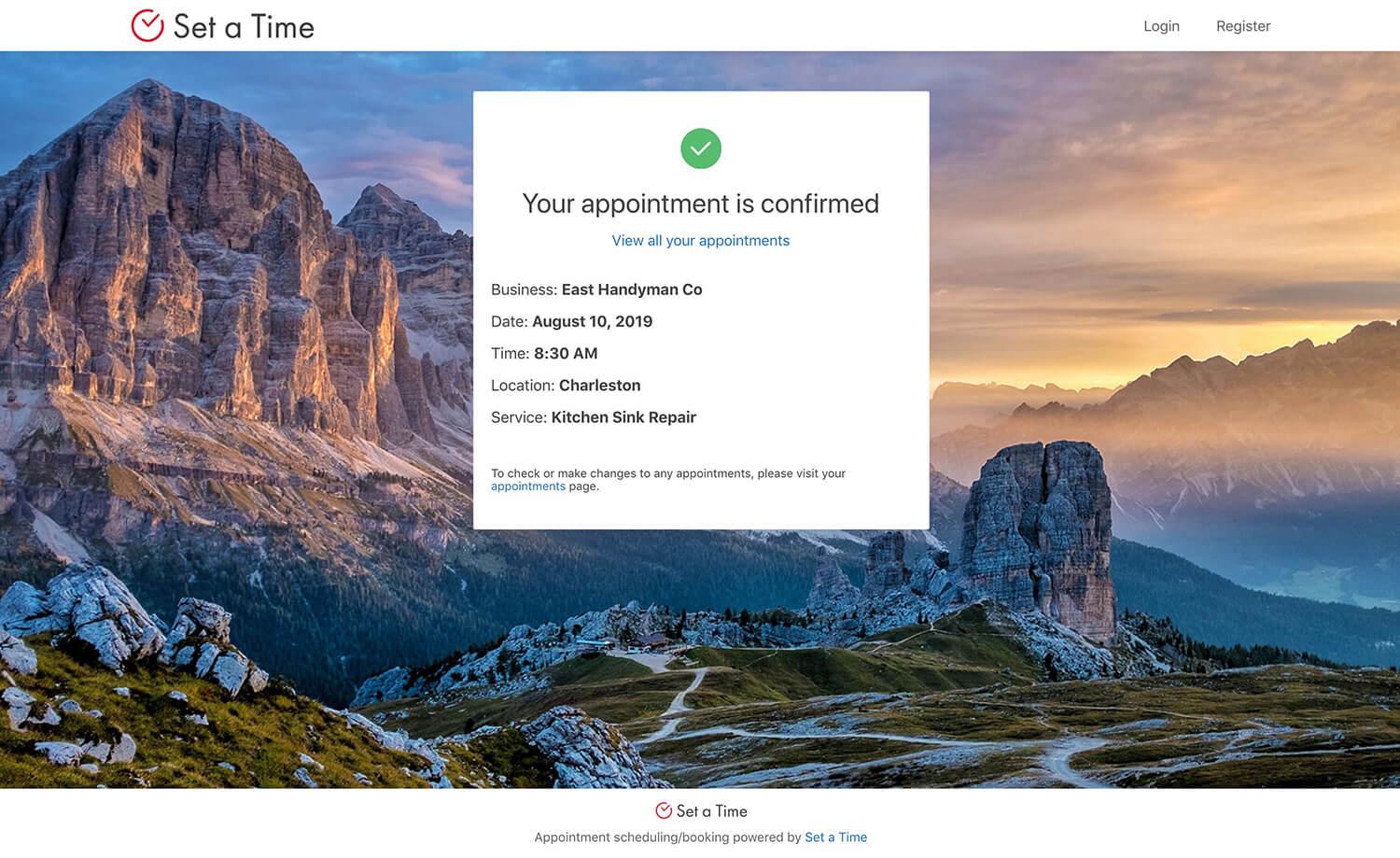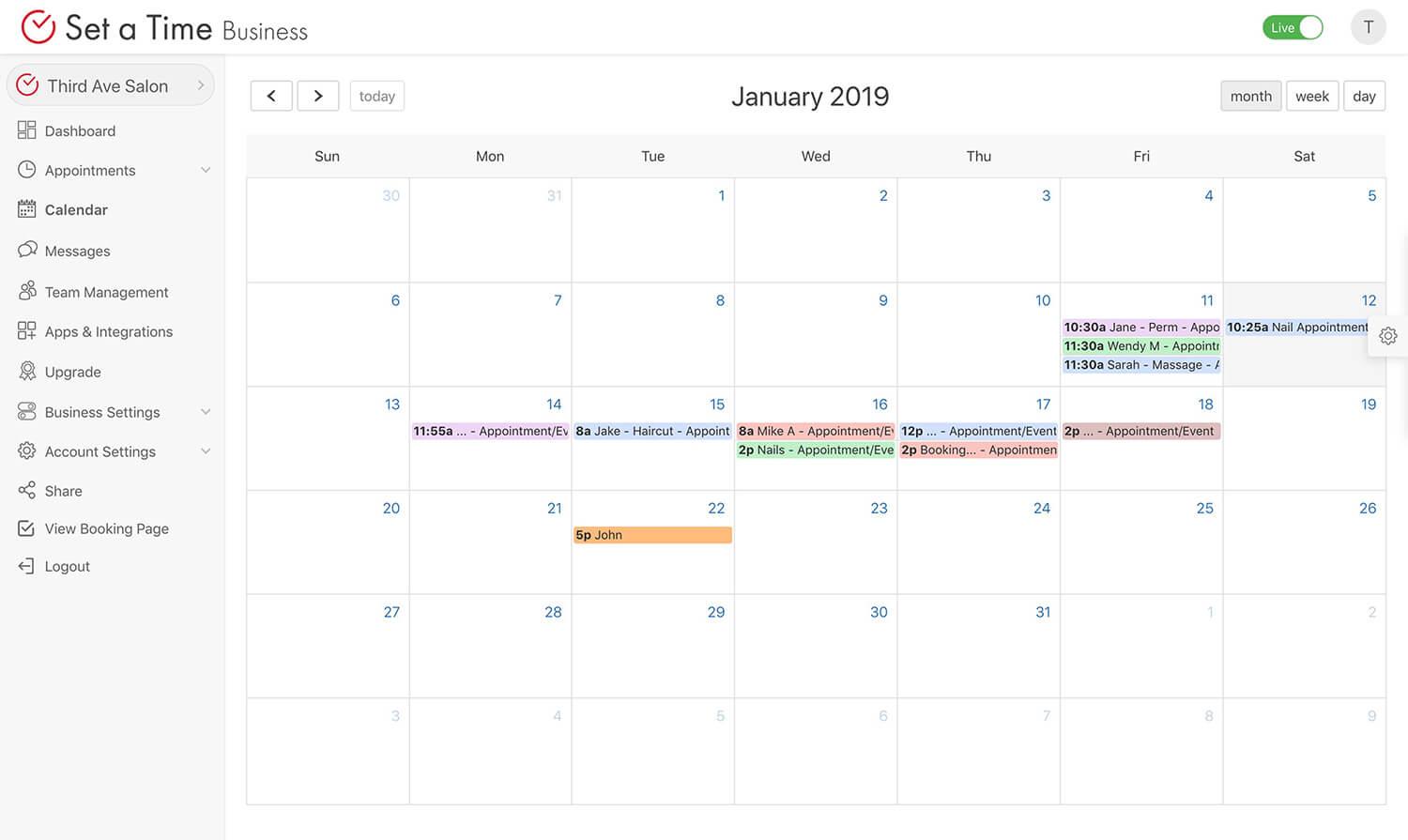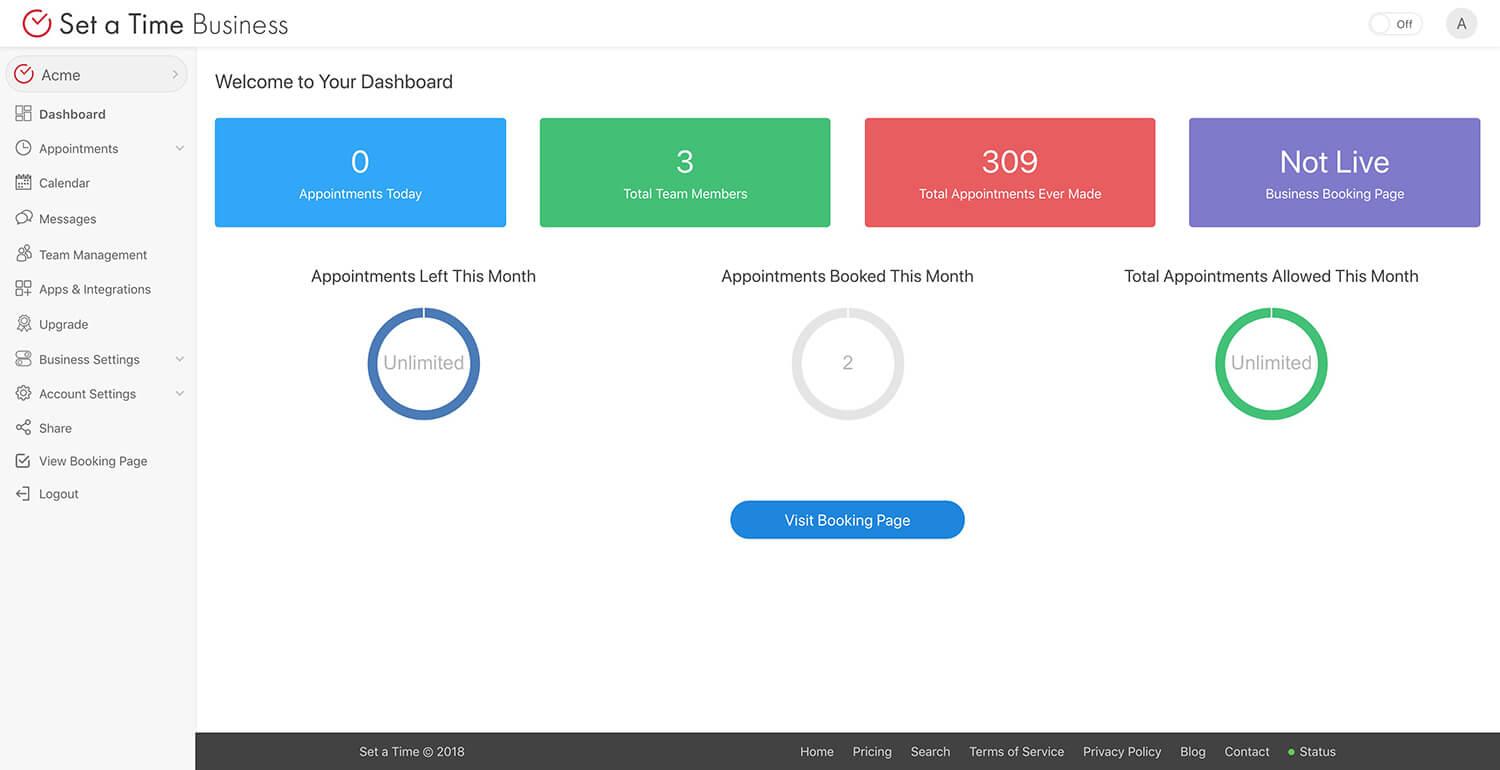 Set a Time customers
No customer reference