Connective eSignatures: in summary
Connective helps every organization, no matter the size or industry, to do business any place and anytime – in a fully digital way. With our electronic signatures solution 'eSignatures', our customers can streamline their digital transactions across borders and transform any paper-based customer journey (e.g. digital onboarding, KYC and contract management) into an unparalleled digital user experience.

Sign electronically in three simple steps
1. Prepare documents
Upload your documents so you can sign them yourself or have them signed by others. You can easily manage approvals, mandates, signing methods, signing orders, legal notices, expiry dates… and much more.
2. Send and sign
Sign your documents anywhere you want on your favorite device within a WYSIWYS environment.
3. Follow up
Our tool gives you an overview of all the information you need, right away. It sends out reminders automatically and stores all signed documents for future downloads or searches.
Connective eSignatures, what makes it unique
Connective continuously invests in innovation and compliance to offer the best and above all most secure 'glocal' signing and identity solutions. Connective eSignatures has evolved to a global solution that includes signing and identification methods that range from one-size-fits-all solutions to local electronic identity cards and digital identity schemes. Today, Connective helps any company to service all their customers around the world making use of both generic signature methods (SMS OTP, Email OTP, Manual Scribble, Biometrics,...) as well as locally available means of identification (eID cards, tokens or other initiative like itsme, NemID,...) while being compliant with EU- (eIDAS regulation), Swiss (ZertES), US, Singapore, Hong Kong and many other legislations. Moreover, Connective is the only solution that has integrated FranceConnect, allowing every citizen in France can sign any document electronically by identifying themselves with one of their existing accounts in FranceConnect.
This flexibility allows a better conversion of the signature process, as it adapts to the context, the medium and the level of security required (SES, AES, and QES).
The key features in a row
Make use of international signing methods or local digital identities such as itsme, .beID, NemID, Swedish BankID,..
Compliant with eIDAS, Suisse law, UETA and eSIGN ACT
GDPR Compliant
Include multiple signers
Signing order: parallel, sequential or complex
Sign multiple documents (packages)
Follow up signing process and send reminders
Enable your signers to reassign to the correct person within the organisation
Default connectors with solutions like Salesforce, Alfresco, Microsoft Power Automate, Pega, ...
Works out-of-the-box, on any device, anytime, anywhere
Simple, Advanced and Qualified signing methods
More than 1.000 clients all over the world choose for a flawless digital, yet secure customer journey and complete more than 100 million of transactions per year with Connective´s digital solutions.
Its benefits
API or Stand alone, pick your choice
Connection with digital identities (Smartcards, Token)
Unique user experience | White labeled
Certifications:ETSI, ISO 27001, eIDAS, GDPR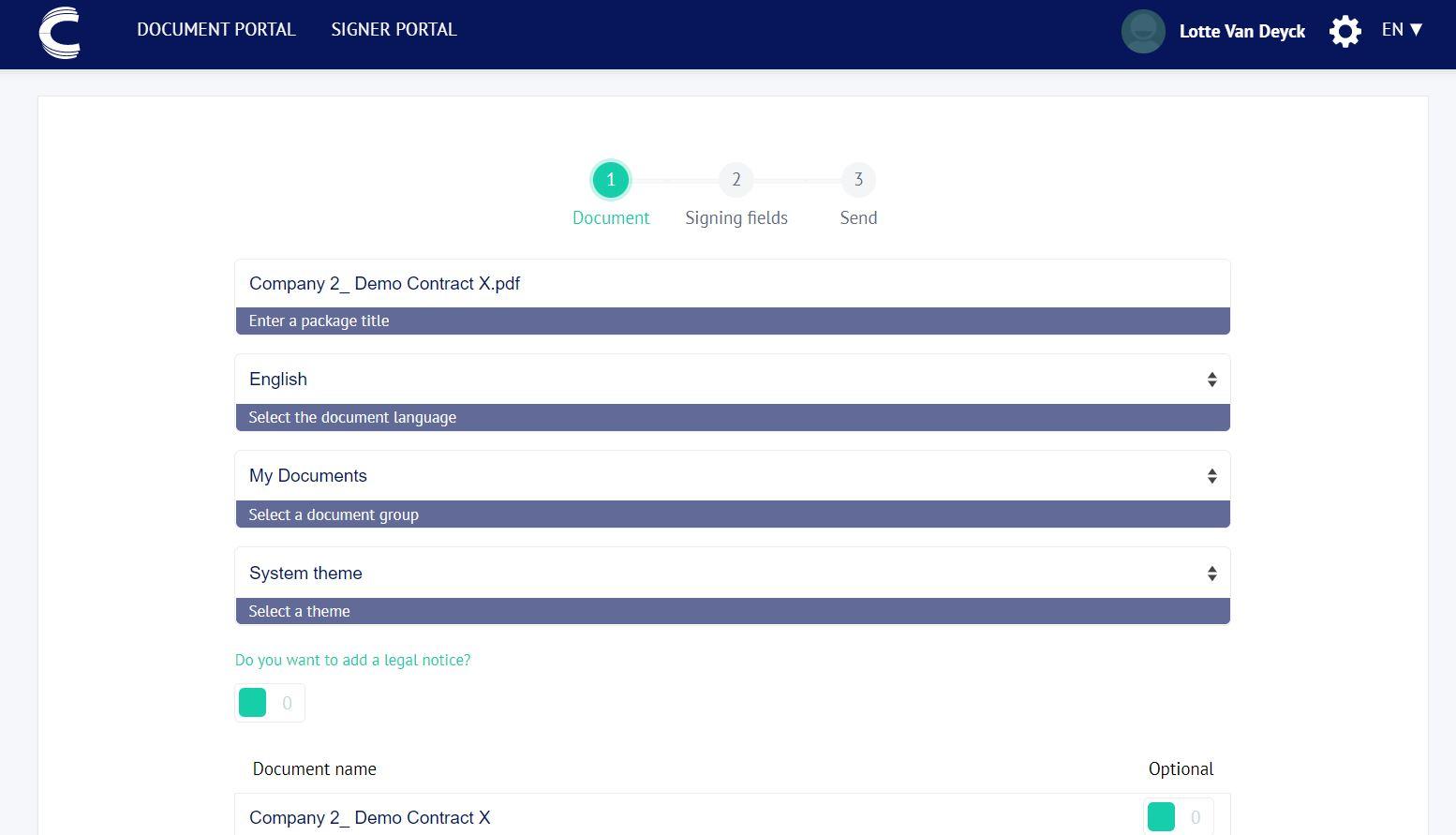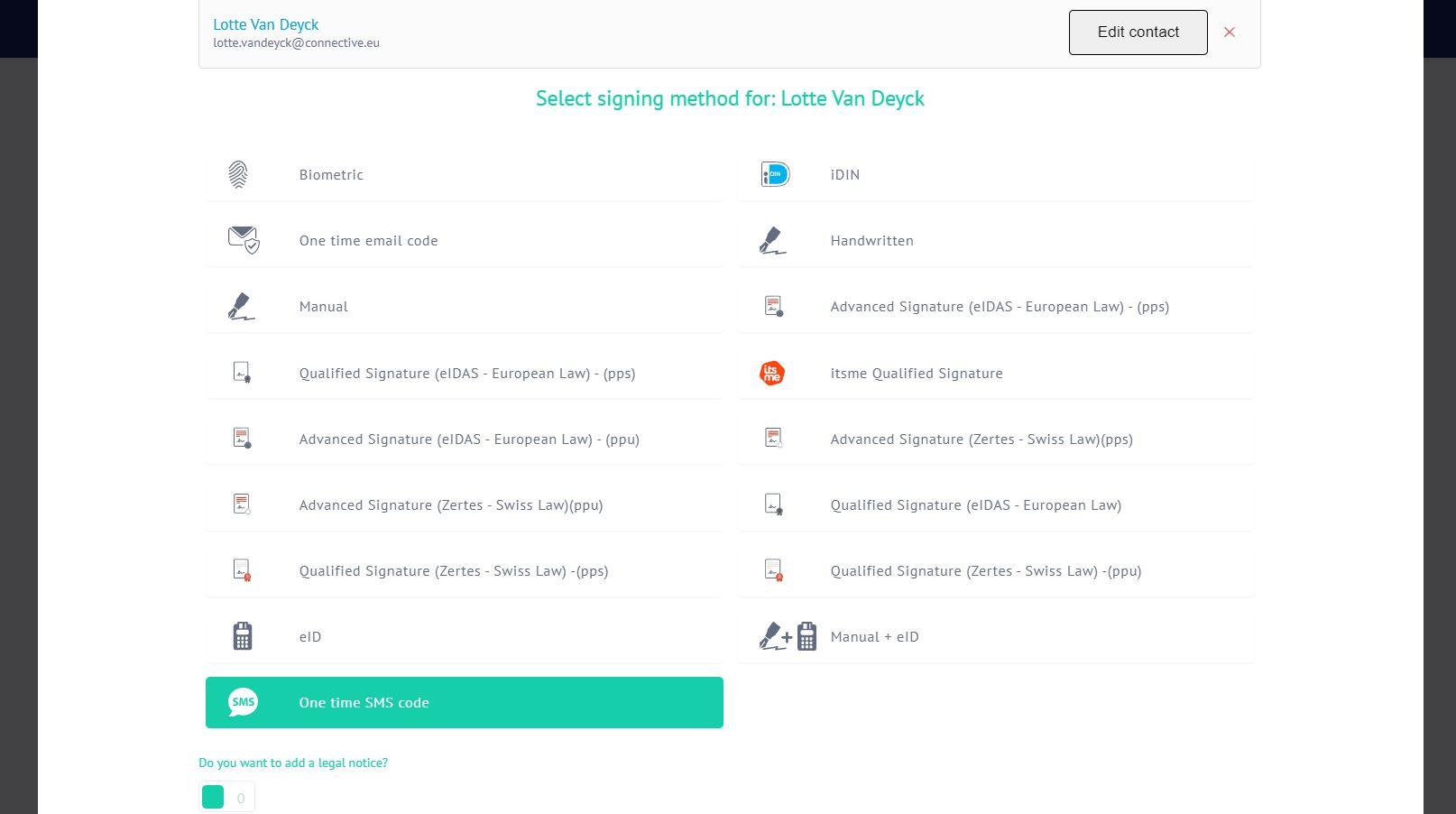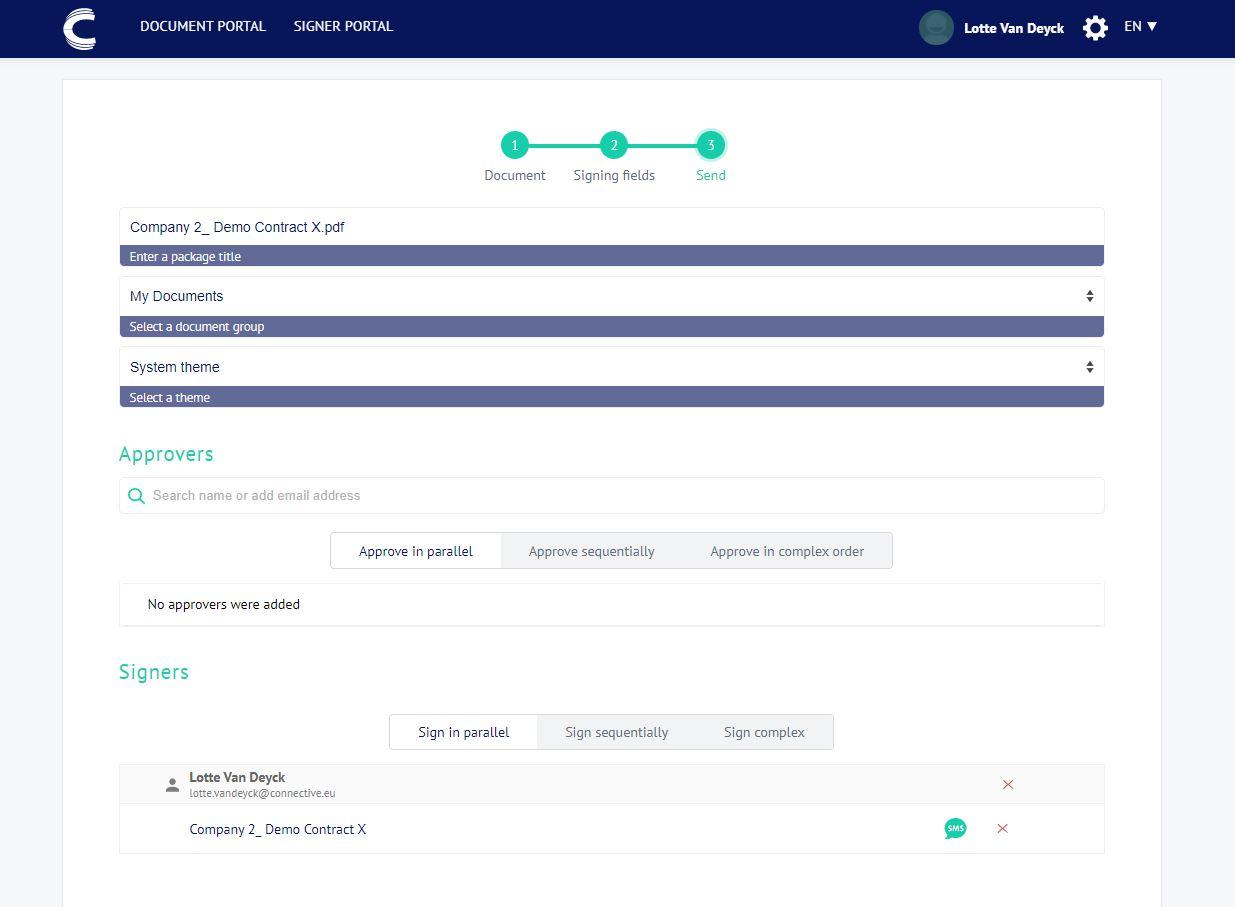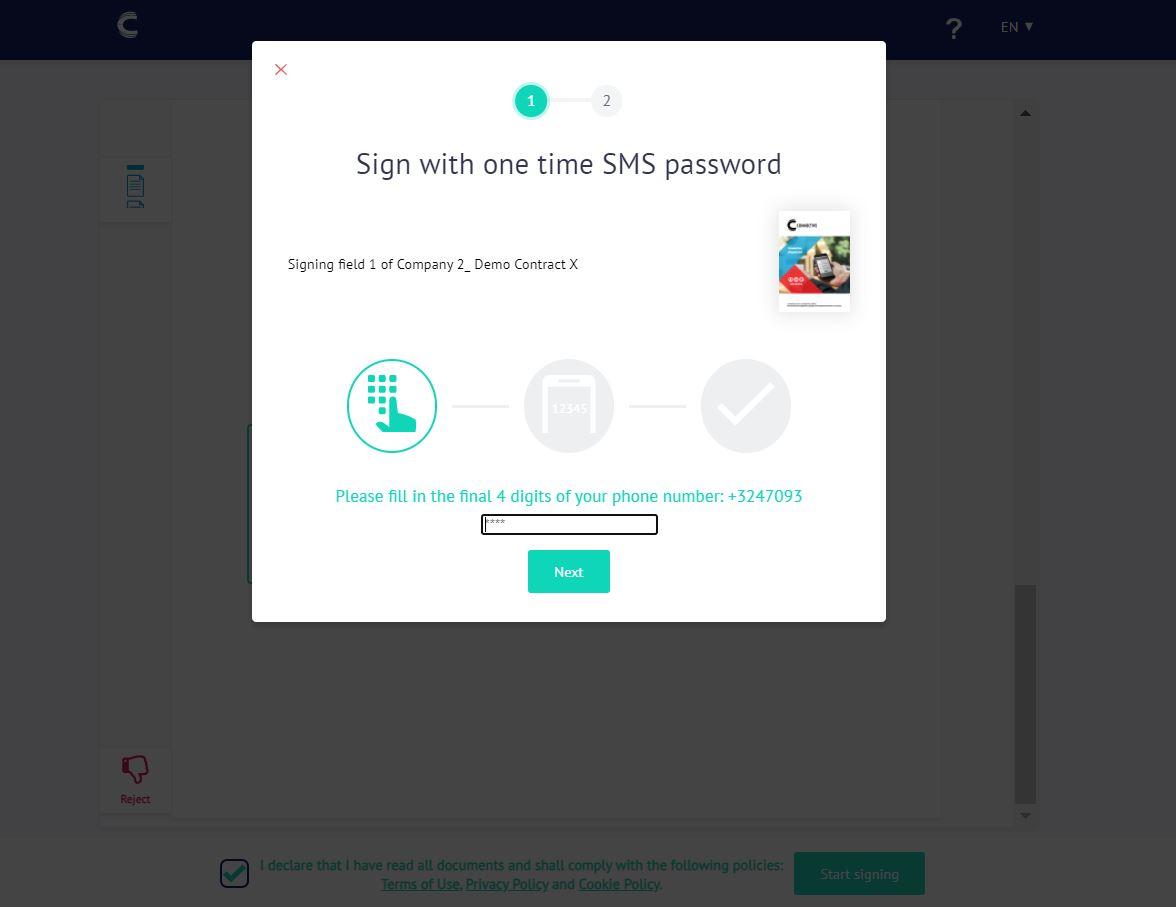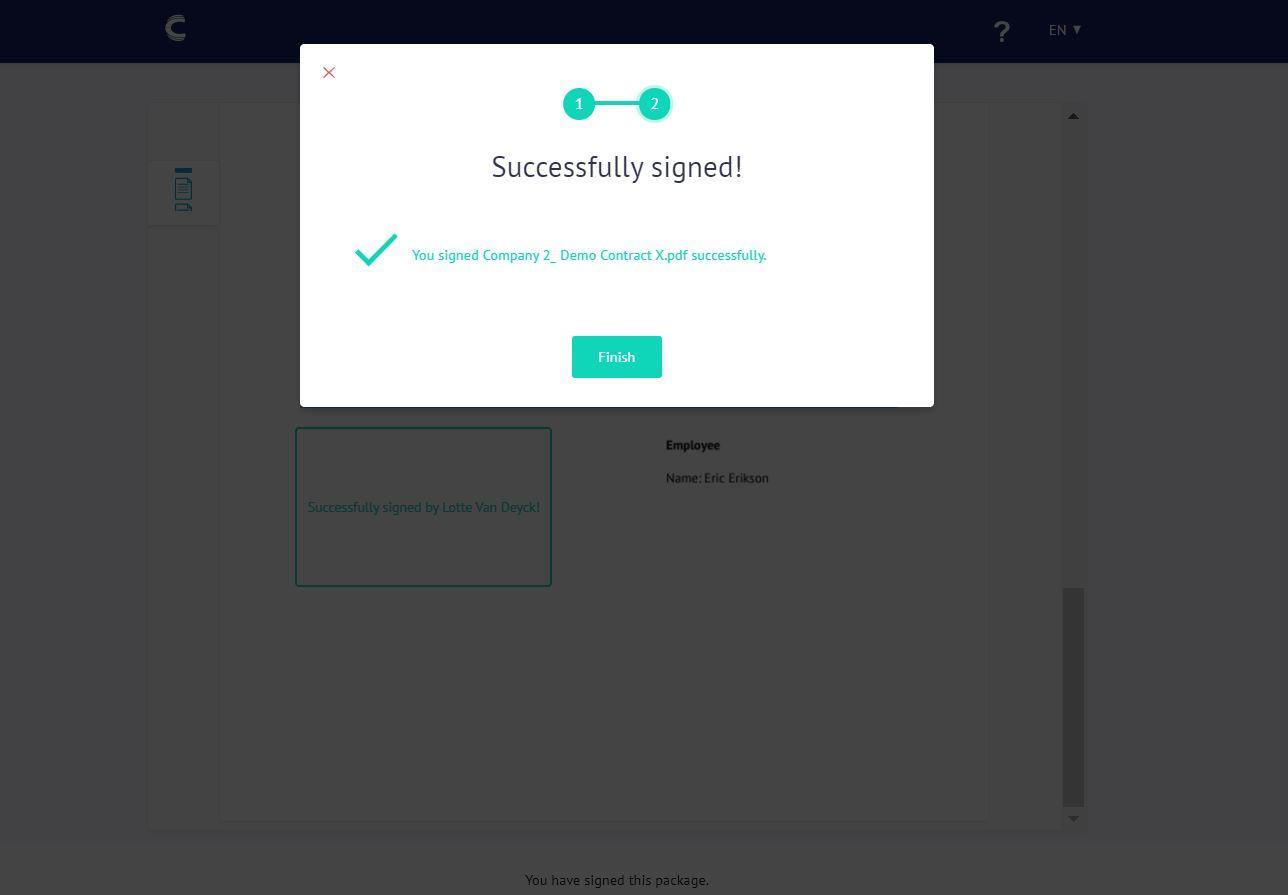 Connective eSignatures: its rates and features
Appvizer Community Reviews (0)
The reviews left on Appvizer are verified by our team to ensure the authenticity of their submitters.
No reviews, be the first to submit yours.