Smarter relationship management without data entry
Cloze is an all-in-one CRM enhanced with a dollop of AI to make customer relationship management easier and more effective. Never miss a deadline with smart reminders and keep in touch organically with context-aware notifications. This assistant allows you to keep all your data in one place, without needing to enter everything by hand.
Import email signatures, Linkedin profiles and more automatically to always keep your customer database up to date without spending your time on anything else than closing the best deals.
An AI-powered assistant
Cloze is both an intelligent CRM and a proactive AI assistant. Follow up on important deals and always have relevant information at hand with its powerful features, including:
Mobile apps, chrome plugins and flexible pricing allows you to be mobile and always meet your specific needs, not matter how big or small your company is
AI-enhanced features are the best way for you to nurture leads and keep in touch with clients organically
Templates, custom fields, automatic imports and forms free up time for the entire team by avoiding time-consuming data entry tasks and database maintenance
Editor: Cloze, Inc.
Strengths of Cloze
A smart CRM and an AI assistant in the same package
The best way to save time with automatic data entry
Mobile, flexible and proactive
Cloze demo and screenshots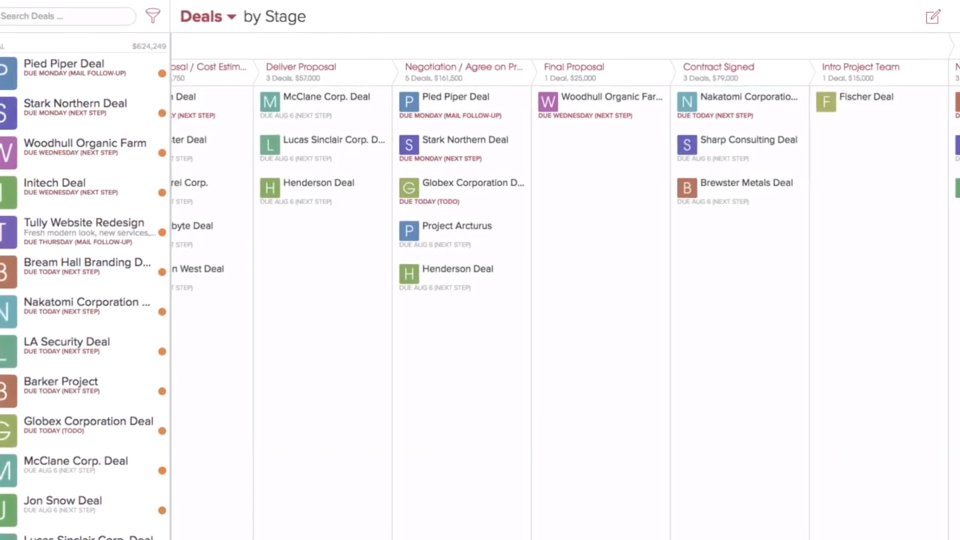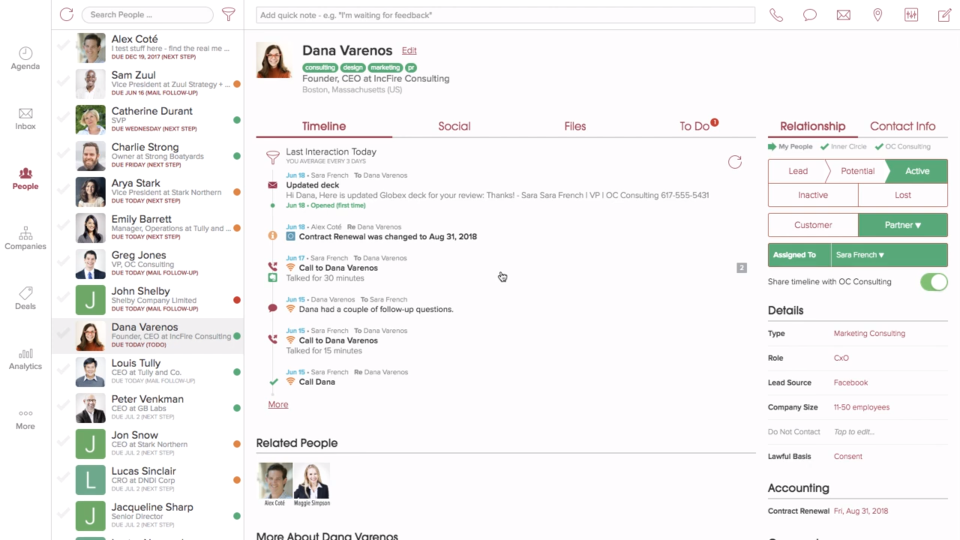 Cloze customers
No customer reference