Webmecanik Pipeline - CRM: in summary
Webmecanik Pipeline is a free, European CRM software that helps you to manage your sales pipeline and control your sales activity. It stands out itself from other CRMs by offering you many free features. Webmecanik Pipeline also assists you in your RGPD compliance. Your team gains in efficiency and results by managing commercial opportunities at a glance! Teamwork is improved thanks to its simple and intuitive features!
A free CRM tool
Take advantage from all the CRM functionalities for free, with no time limit. No credit card is required to use Webmecanik Pipeline!
Save time
Managing your customer relationship is easy with a simple organization. The customization of your dashboard allows you to know at a glance the hottest opportunities. All past reminders are summarized and upcoming ones are synchronized with the agenda of your choice, in addition to the clear vision offered by the tool.
Support
Webmecanik Pipeline can be configured independently. It has been designed for this purpose. Easy, intuitive, in just a few minutes, you can devote yourself to your prospects and customers! To help you, you will find complete documentation and step-by-step tutorials if you feel the need!
Reports
Observe, manage and anticipate your results and statistics easily with the customizable dashboard. You will have a simple and clear view of your sales pipeline, upcoming opportunities and those of your team.
Synchronisation with the technical ecosystem
Synchronise your CRM with your calendar, other sales and marketing tools to create a unified, simplified and efficient working environment. Find your appointments in Google Calendar, find your emails in your CRM, etc. Numerous synchronizations are possible with a single objective: optimize your workspace. Webmecanik Pipeline has a public API.
Its benefits
free
Easy to use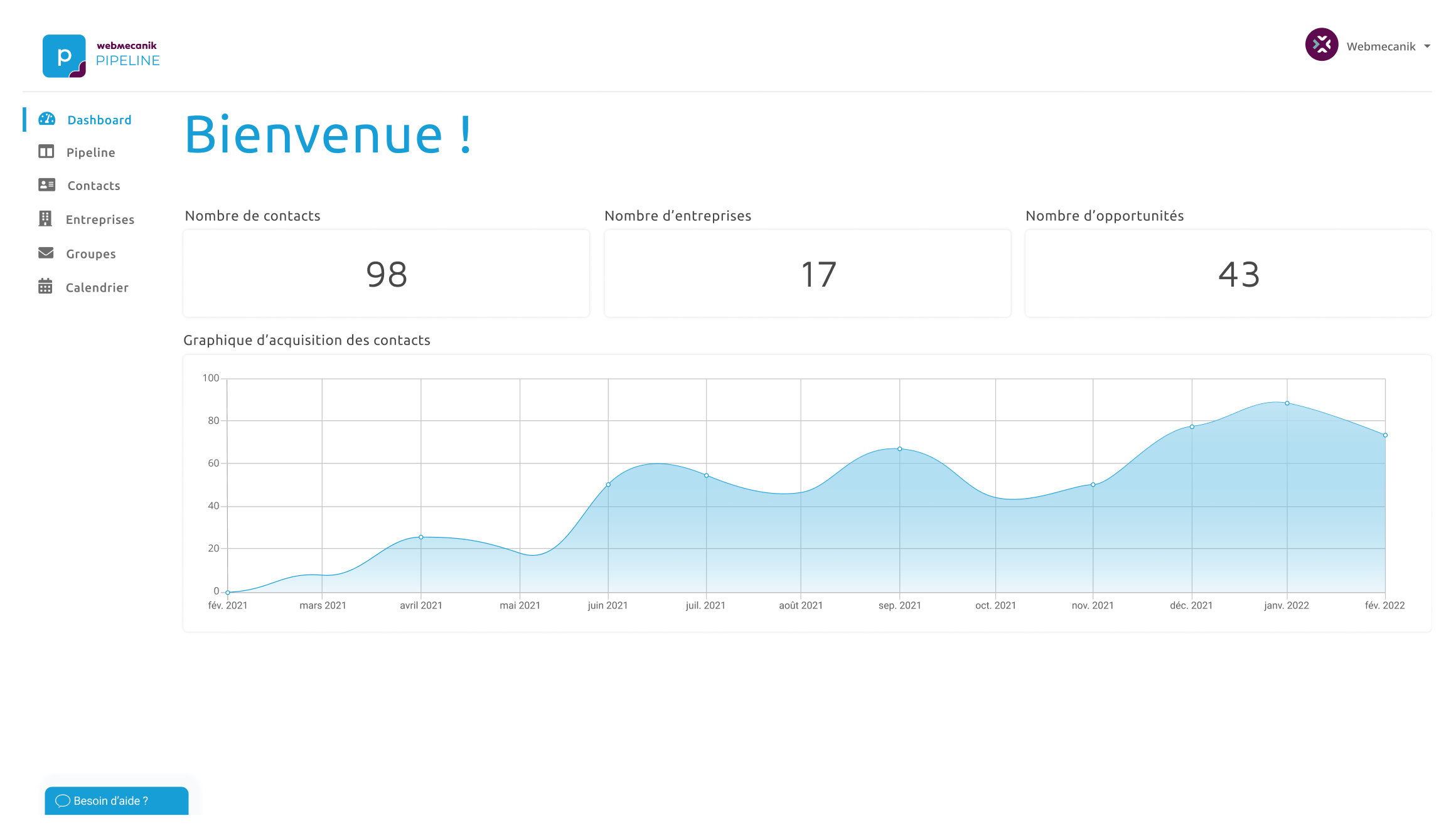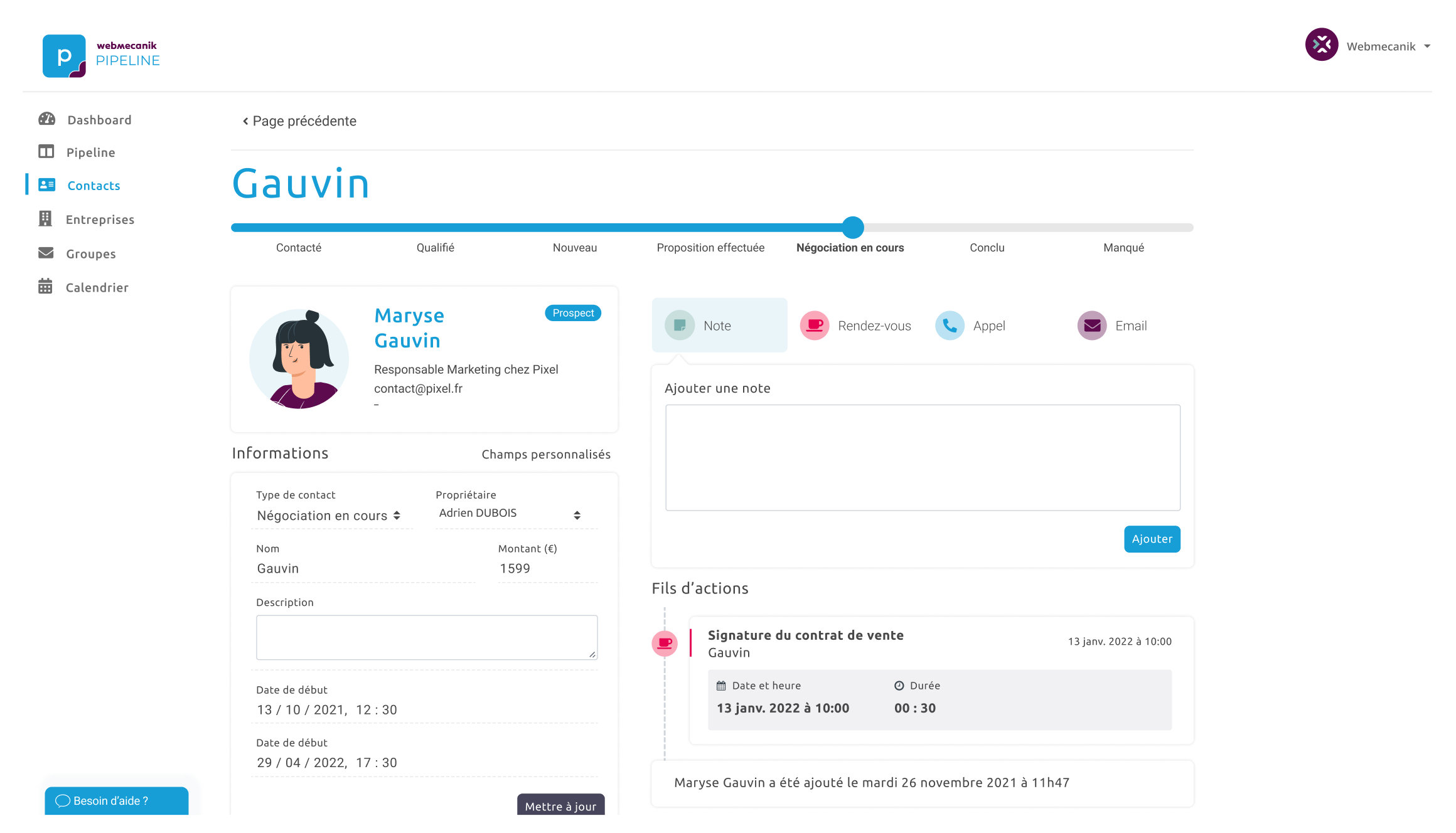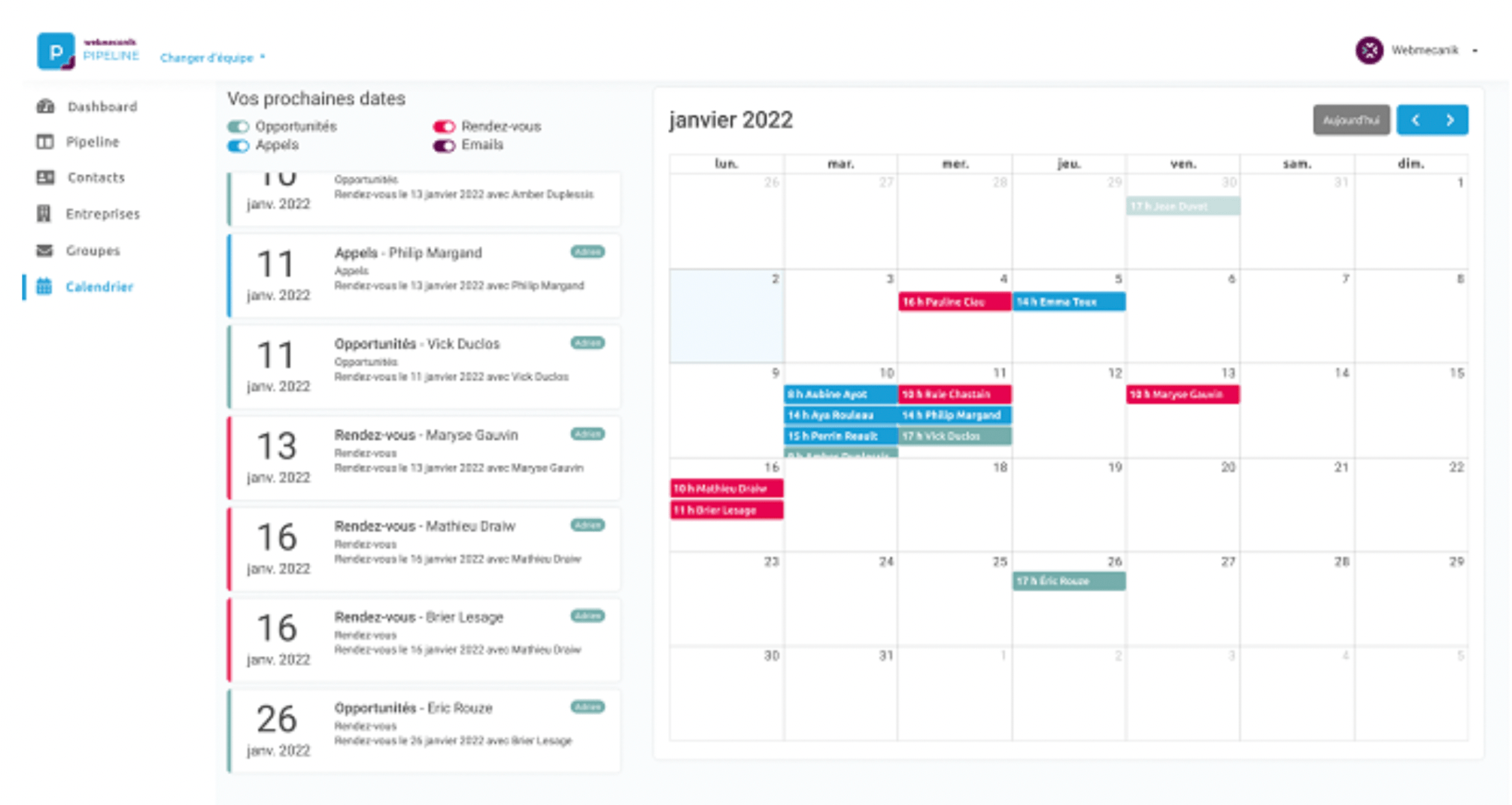 Webmecanik Pipeline - CRM: its rates and features
Appvizer Community Reviews (0)
The reviews left on Appvizer are verified by our team to ensure the authenticity of their submitters.
No reviews, be the first to submit yours.