PandaDoc: in summary
PandaDoc is a SaaS document management solution designed to streamline and optimize your workflows. Whether you need to create, send, track or sign documents, PandaDoc centralizes these tasks into one intuitive platform.
Designed for small businesses and large enterprises alike, PandaDoc offers a seamless experience from start to finish of your document management process. A distinguishing feature of PandaDoc is its integrated electronic signature functionality, simplifying the contract validation process.
Its benefits
automatization
customizable templates
easy access to all documents in a single location
Certifications:GDPR
Appvizer's opinion
We were struck by the simplicity of PandaDoc's entire document management process. The creation of professional documents is really within everyone's grasp, thanks to user-friendly functionalities and a well-stocked template library. The real-time tracking function was a major asset in keeping a clear view of stakeholder interaction with our documents, enabling us to adjust our actions accordingly. The software supports several types of documents (proposals, quotes, contracts, forms, etc.), in addition to the integrated electronic signature, which considerably reduced the time needed to finalize documents, thus speeding up the closing of deals. In short, we enjoyed navigating the interface and finding everything we needed on a single platform. Its use not only saves us time, but also brings considerable comfort to all our teams.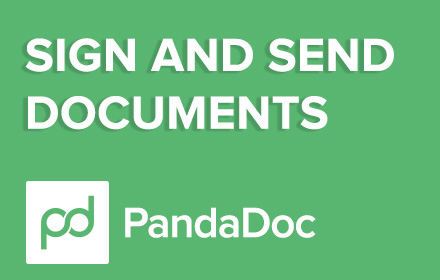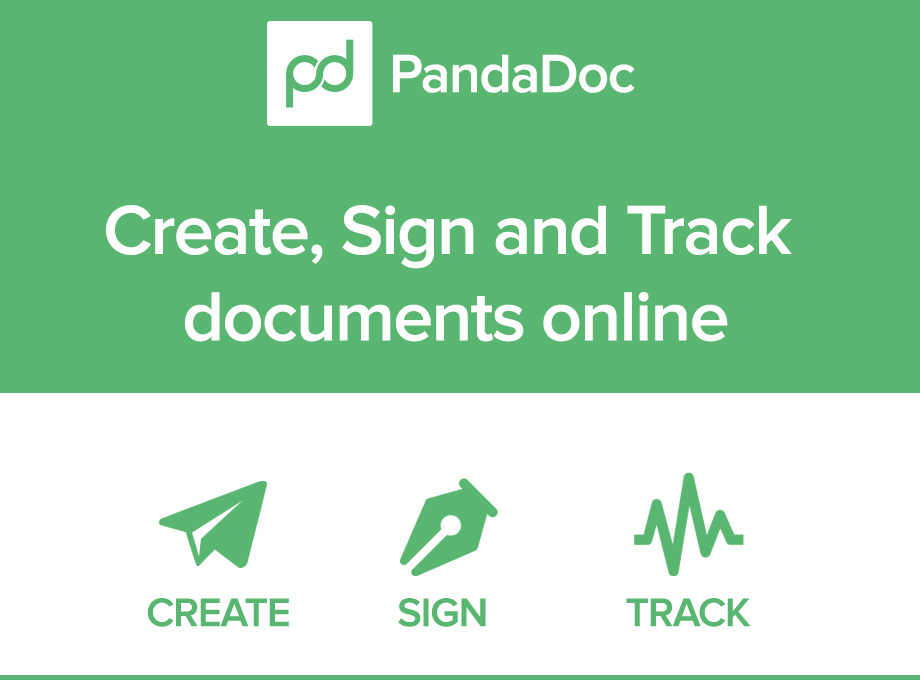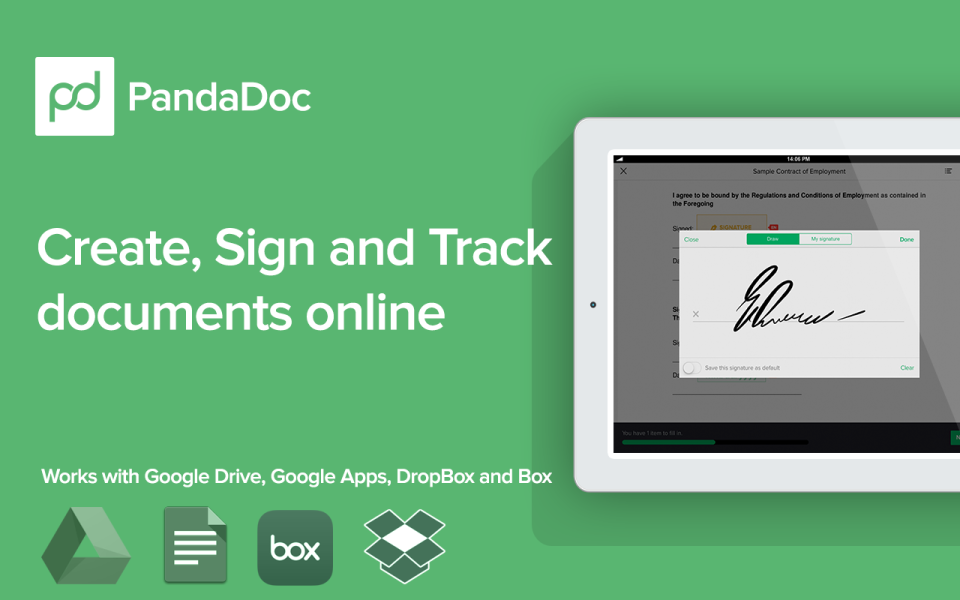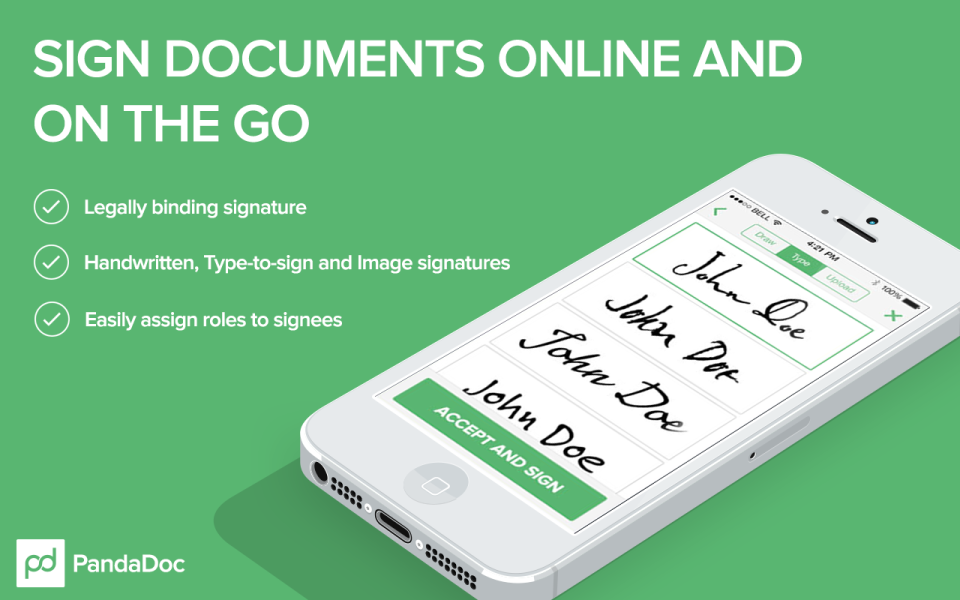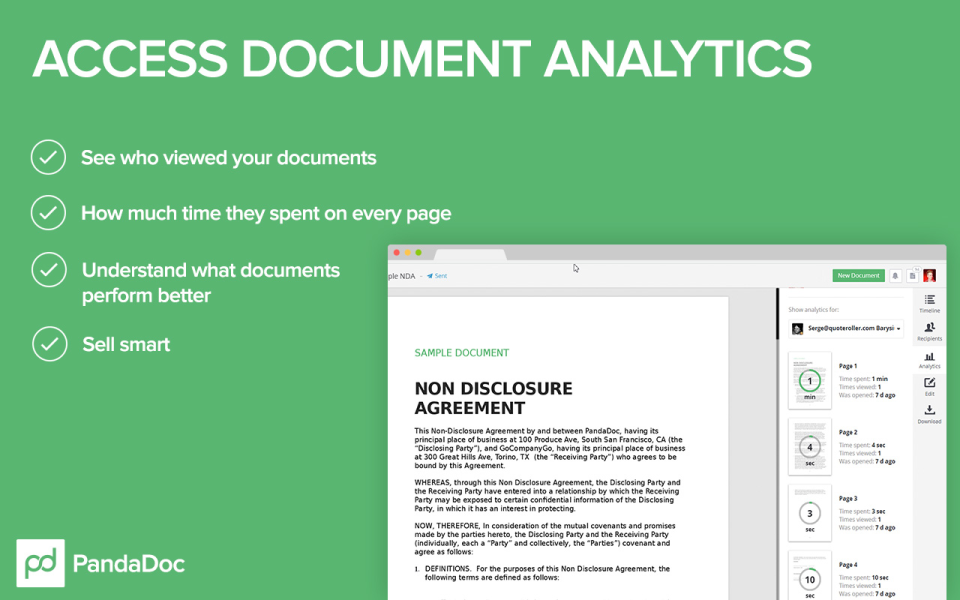 PandaDoc: its rates and features
Several pricing options are available to suit all needs.
The Essential package for creating compelling documents that deliver results
The Professional package for seamless document integrations and bulk mailings
The Enterprise package for large companies with complex document workflows
| | | | |
| --- | --- | --- | --- |
| | | | |
| Billing Approvals/Validation | Billing Approvals/Validation | Billing Approvals/Validation | Billing Approvals/Validation |
| | | | |
| | | | |
| | | | |
| | | | |
| Fixed Price & Time-Based Billing | Fixed Price & Time-Based Billing | Fixed Price & Time-Based Billing | Fixed Price & Time-Based Billing |
| | | | |
| | | | |
PandaDoc: the complete test
We've focused on 3 features available on Pandadoc to modernize and archive all your documents.
Accelerate document workflow
PandaDoc revolutionizes document creation by simplifying the process. Thanks to customizable templates and an intuitive interface, we can quickly design quotations, contracts, sales proposals and other essential documents. This makes for greater efficiency, while maintaining the quality of our documents.
We create a library of proposals, quotations, forms, contracts and other documents and customize them using the built-in editor, or create our own. It's also possible to use the numerous integrations on the software to increase our productivity.
Improve your sales management
PandaDoc is a powerful ally for our sales teams. We can track the entire lifecycle of a sale, from quotation creation to final signature. The integration of electronic signature functionality simplifies the process, reducing lead times and fostering better collaboration between stakeholders.
The electronic signature is not only secure - we protect our documents with 256-bit encryption, HIPAA-compliant and SOC 2 type II - but also flexible. In particular, we appreciate the ability to sign documents directly on a mobile device. Quite practical for people in direct contact with customers!
As an added bonus, we benefit from an audit trail that provides evidence of the opening, consultation and signing of a document, including the times and people involved.
Support for different document types
PandaDoc doesn't limit itself to basic functionality. It supports a variety of document types such as contracts, proposals, non-disclosure agreements (NDAs) and more.This means you can manage all your essential documents from a single platform, providing a complete overview and more efficient management.
As an added bonus, you can collaborate with different collaborators by adding roles to authorize access, write comments and even an approval and negotiation feature!
Appvizer Community Reviews (0)
The reviews left on Appvizer are verified by our team to ensure the authenticity of their submitters.
No reviews, be the first to submit yours.