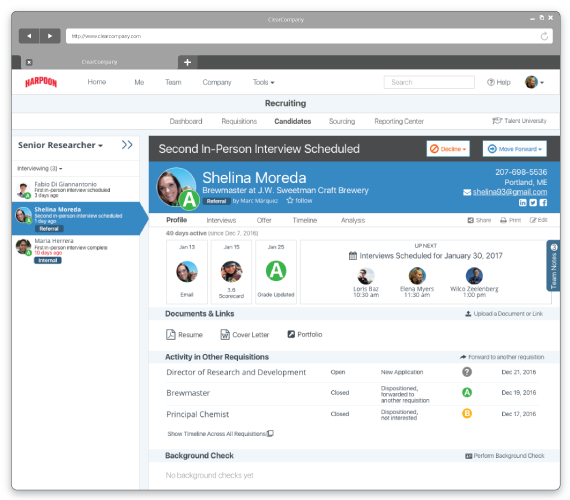 ClearCompany
Presentation of ClearCompany
CleaCompany ATS software
ClearCompany is a talent manager. It has supported several thousands of companies for 16 years. Recruitment has become the most important point for some companies.
ClearCompany's advantages
ClearCompany possesses a powerful platform that unifies Recruiting, Onboarding and Performance management. Its tools will help your company.
Find top talents among variety of job boarding sites
Easily engage new employees based on your needs
Effective onboarding
Achieve your mission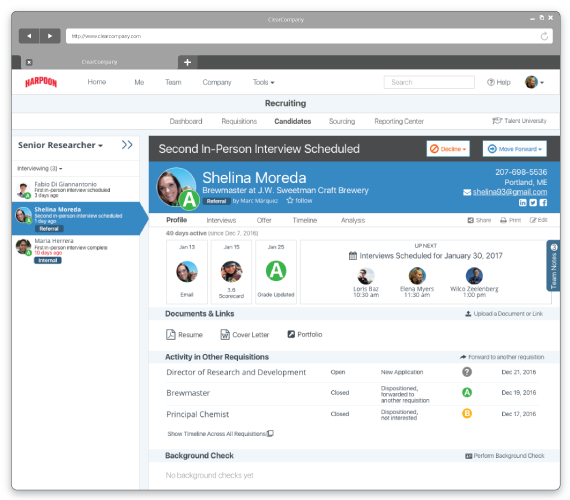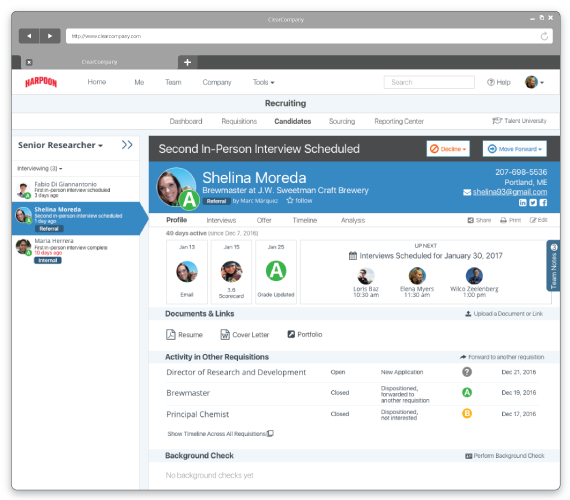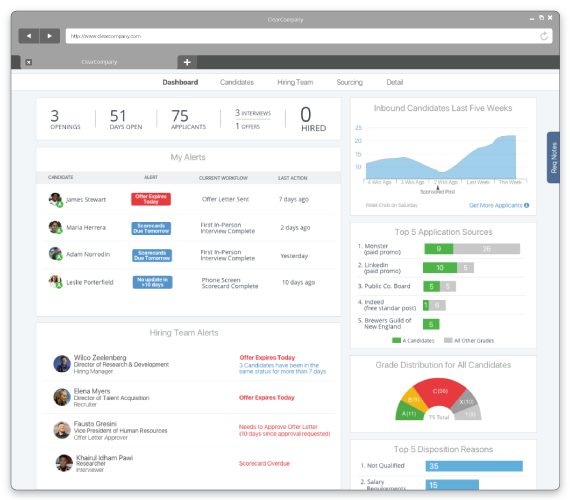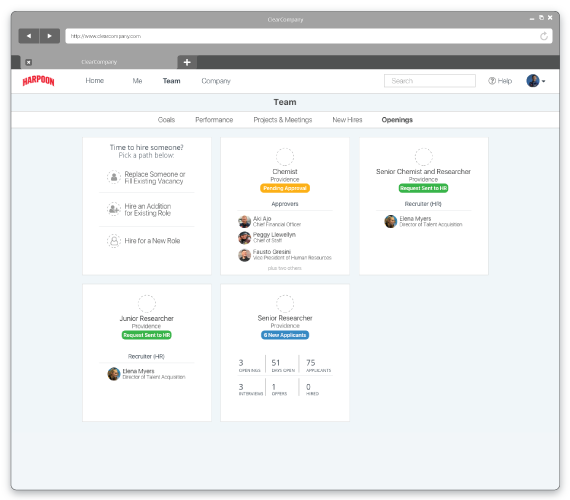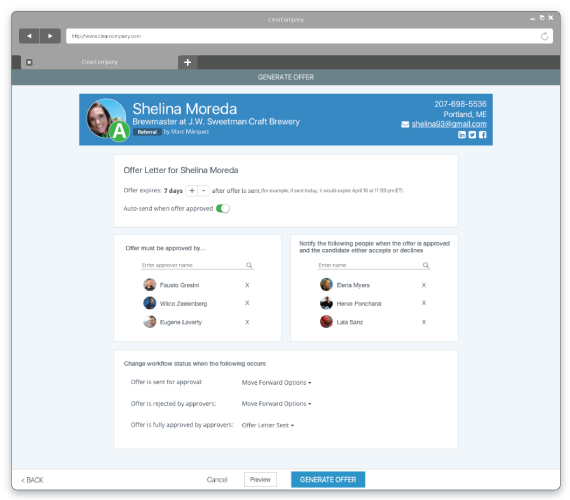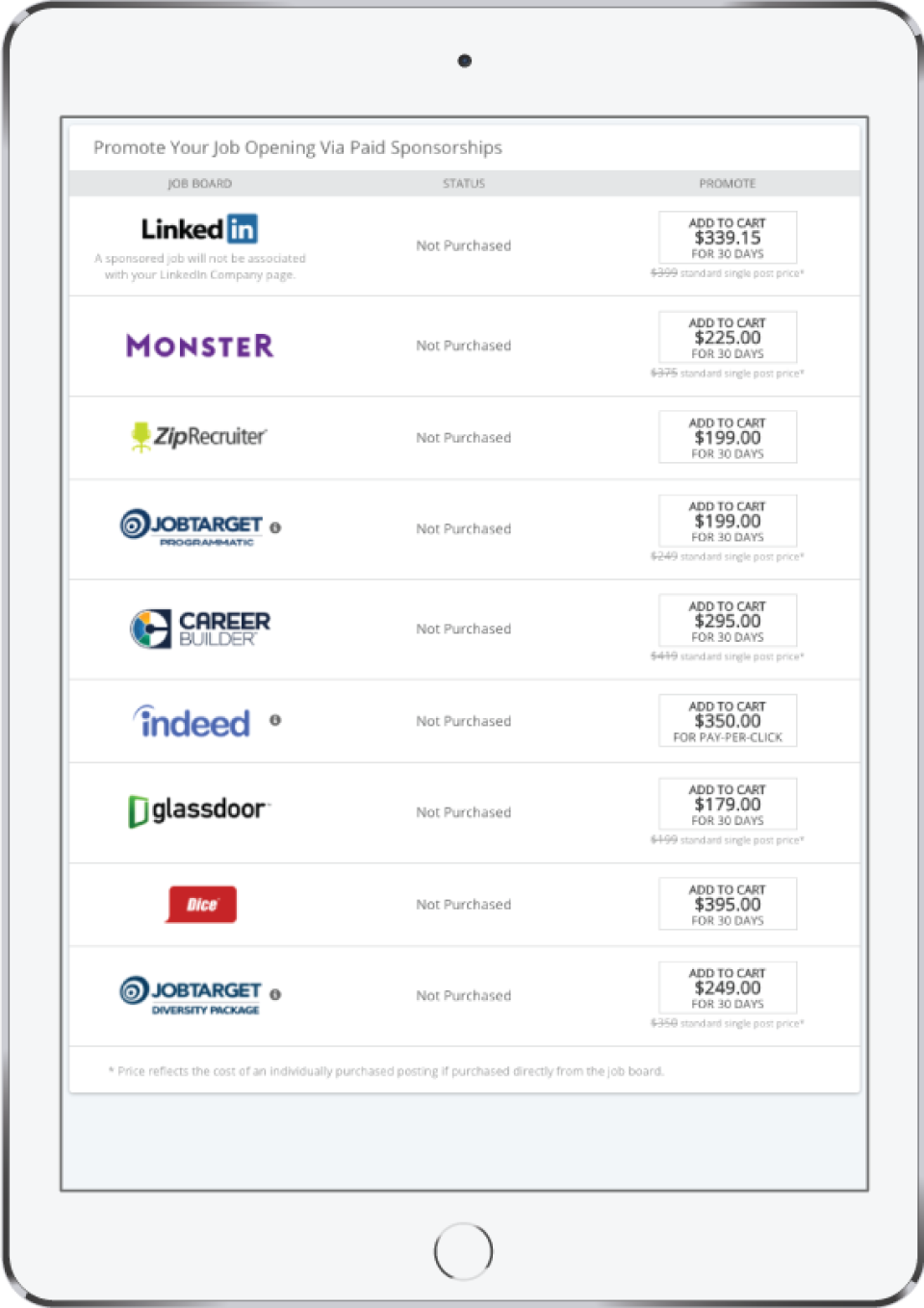 Prices and features of ClearCompany
Security & Confidentiality
Secure Sockets Layer (SSL)
Customer reviews about ClearCompany (0)
No reviews, be the first to submit yours.