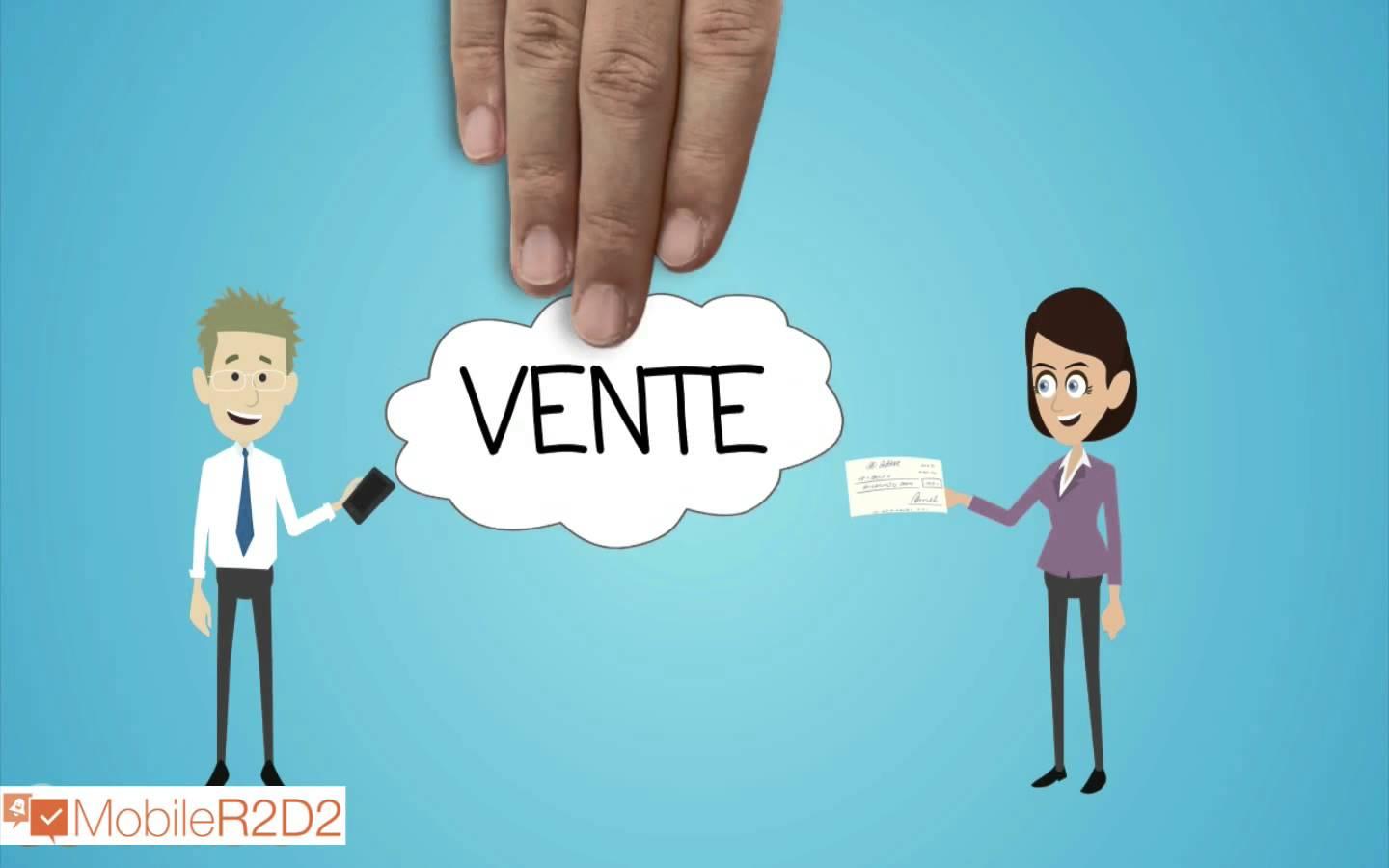 MobileR2D2
Presentation of MobileR2D2
Interactively communicate with your retail networks and boost your development.
We provide the unique mobile first and ready-to-use universal digital solution, which allows Enterprises to interactively and targetedly communicate with their internal and external networks (coworkers, partners, wholesalers and clients).
From the same administration web-based platform,
- Enterprises spread targeted and always updated contents (files, news, quizz, video, pictures) through their networks in real time and on all type of devices (Smartphones, tablets and PC/Mac, iOS and Android).
- They control the impact of sent contents thanks to reading notices.
- They collect feedbacks from their channels (Animation, piloting, field coaching, and customer service).
- They continuously improve their teams' skills and animate their networks.
MobileR2D2 is the great reply to the critical enterprises' need to find a way to digitalize their communication and allow real mobility to users: datas are finally accessible at anytime, anywhere and whatever the device and to whom it concerns!
The application MobileR2D2 is composed of:
Customized mobile libraries and news
Each individual or group of individual users will get the information he's interested in, depending on its profile and selected tags
Even without internet connection to ensure availability of the contents at all times
Forms and quizzes to collect relevant information into external and internal networks
Social network, Slack like, real-time messaging and archiving to create teams around content interaction.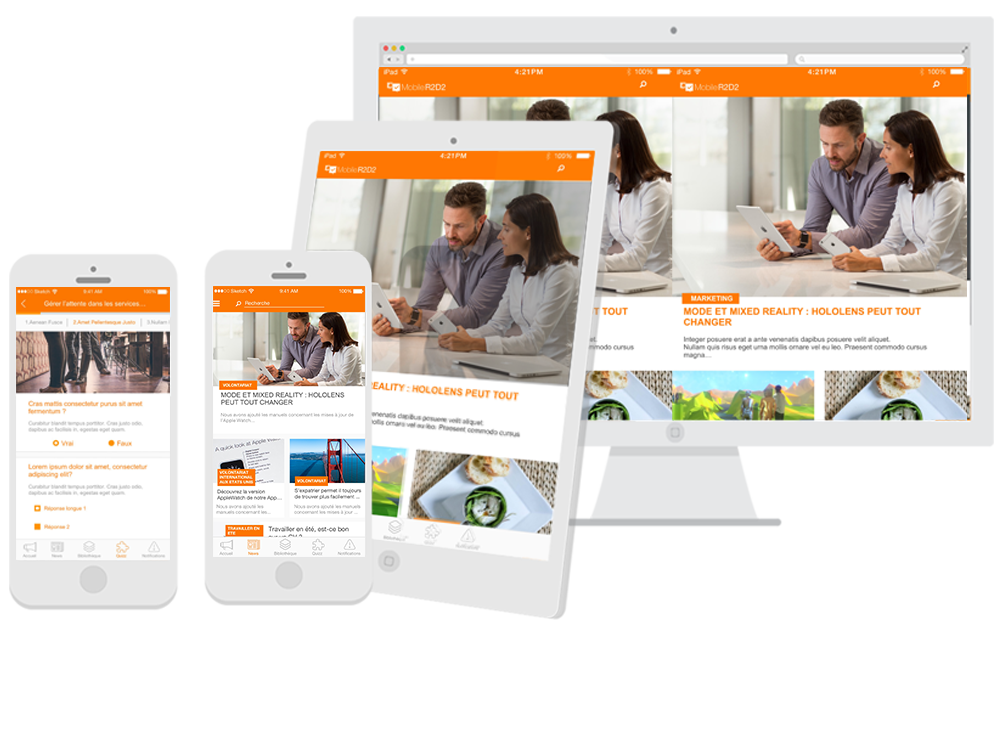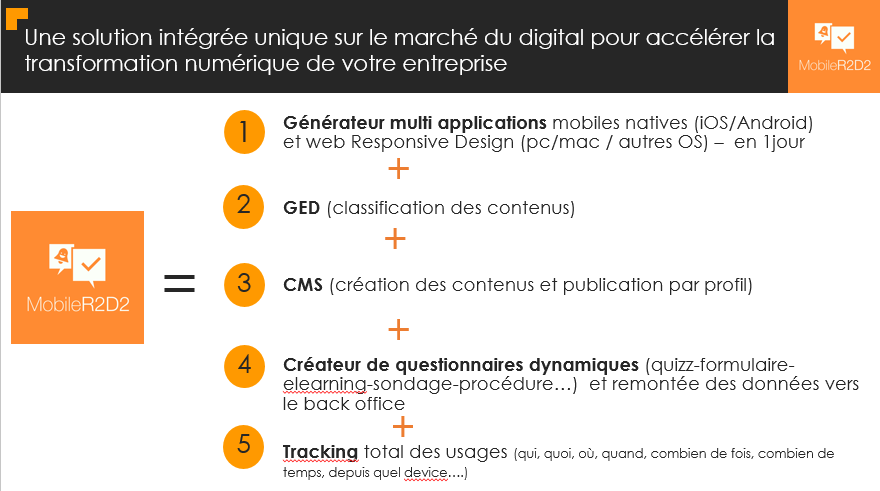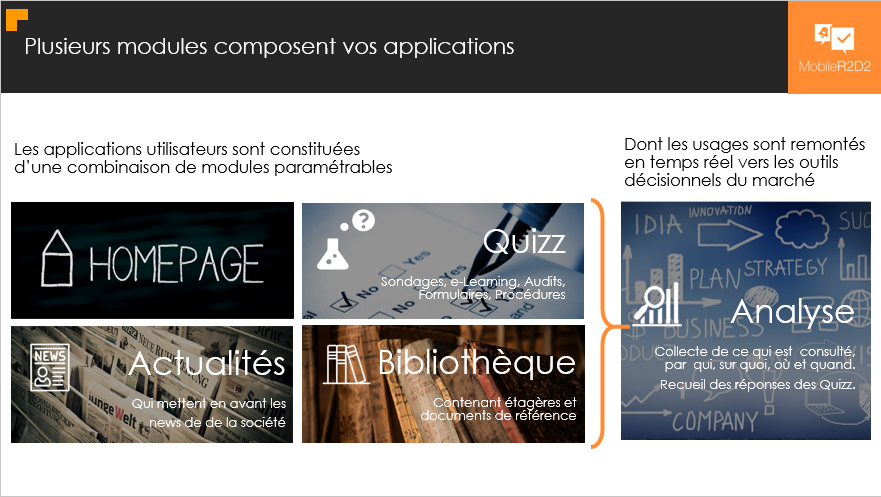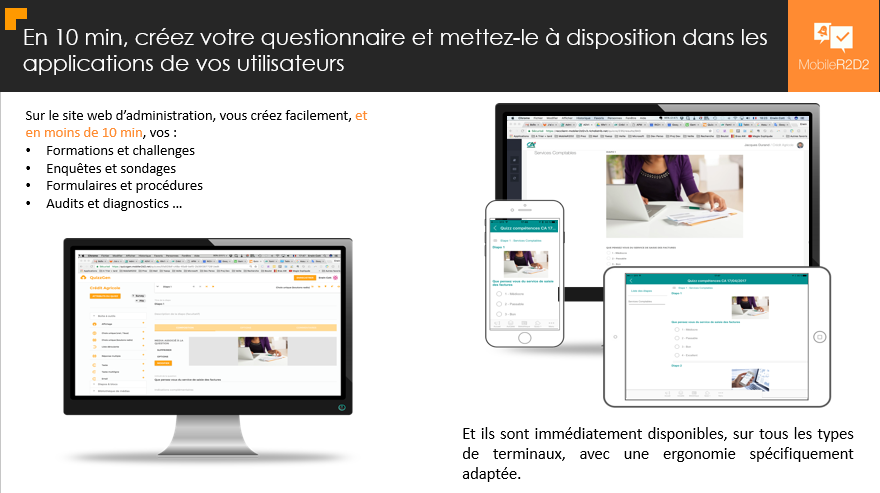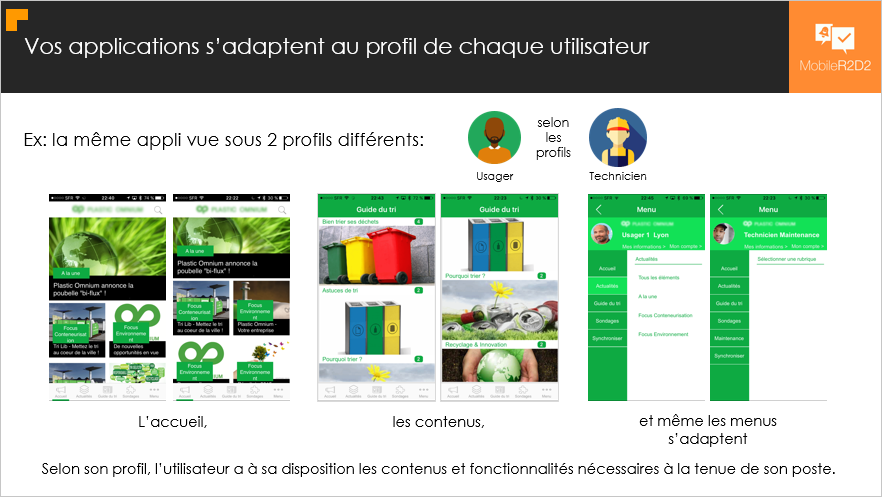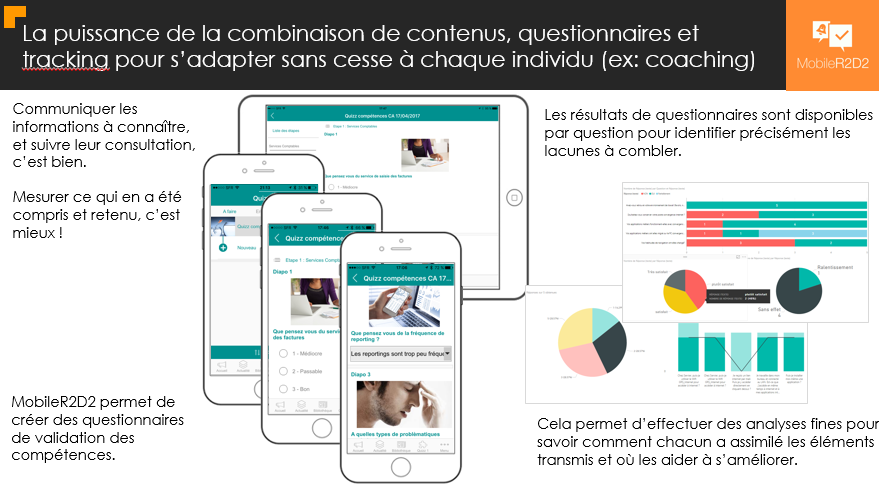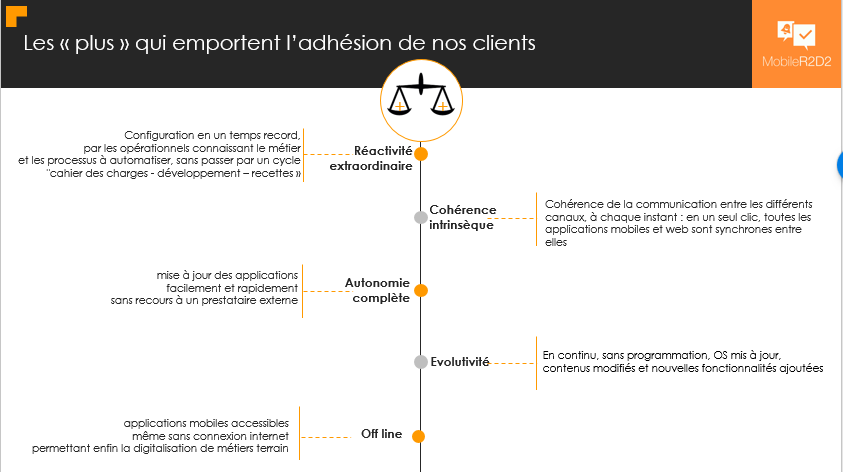 Prices and features of MobileR2D2
Audit
Obligations & Task Management
Collaboration
Content Publishing & Sharing
+ 31 other features
Customer reviews about MobileR2D2 (0)
No reviews, be the first to submit yours.