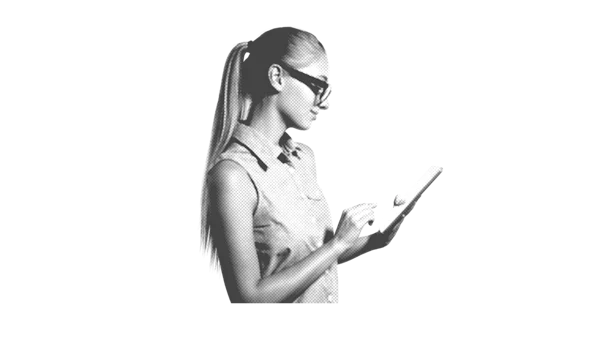 How to Invoice a Company: Steps and Examples
Being able to get paid is one of, if not, the most essential part of a project. Billing a customer, or in this case, a company can be a tedious part of the job, especially if you don't have a dedicated accounting and billing department.
But don't worry, we've got you covered! Here at Appvizer, we'll walk you through all the steps and details you need to know in order to invoice companies for your hard-earned cash.
Invoicing Steps
As with regular invoices, there are various elements and details that you have to include to properly bill companies. However, bigger companies normally have a dedicated accounting department full of on-staff experts that do all this, but since you're reading this you probably don't have the same luxury.
1. Kind of Invoice
The first step in invoicing a business or company is to identify which professional invoice you'll need to use. Is it a standard invoice for simple billing? Or, is it something more complex like a debit invoice?
Just in case you don't already have all the types of invoices memorized (just kidding), here's a small list of the different kinds of invoices:
Credit Invoice

: An invoice used to give customers a refund, discount, or to correct some mistake made during the billing process.

Debit Invoice

: Used to increase the previous amount billed.

Mixed Invoice

: As the name suggests, it's a mix of both credits and debits

Timesheet Invoice

: Lists the time and hourly rate billed to the company.

Pro Forma Invoice

: An invoice provided before services are finished, to give an estimate of time and cost

Interim Invoice

: Generally used for bigger projects where multiple payments have been agreed to after passing certain milestones.
💡 Note: There are a few other types, but they're pretty self-explanatory.
2. Title
This might seem pretty obvious, the second step after figuring out what kind of invoice to use is to actually label it as an invoice. You'd be surprised by how many people forget to do that…
3. Include Business Information
Although most of these steps may seem self-evident, sometimes we skip over the most basic things. Along with the title, you should put your business information.
Common information can include a logo (if you have one), your business's name, a slogan (again, if you have one), address, and finally your contact information (phone number and email address).
4. Client Information
Next, typically below your business information, you'll want to include the client's information. Just like you did for your business, you'll want to include the client's name, address, and contact information.
In this case, the client information will look more like your own business information, because your customer is another business.
💡 Note: The more details the merrier, including more customer information allows you to easily organize and contact clients.
Speaking of organization, another way to set up a seamless organizational system of customer information is by assigning each client, and their order, a unique invoice number. By keeping and giving out unique invoice numbers, you can easily pull up specific transaction information in seconds.
6. Add the Date
Don't forget to include the send date of the invoice at the top as well.
7. Service Details
After you've finished with the main details at the top, move down the page and make a table with multiple columns.
One column should include the type of service you provided and a brief description of what it was. The second one should include either quantity if you're charging for materials, or hours worked if you're charging only for the service itself. It's also common to just split up the column showing the costs for service work or the quantity.
Next, you should list either the unit price or, in most cases, your rate of pay. Finally, you should include the subtotal.
Below the breakdown of the cost of services provided and total cost, you should explicitly list the payment methods you accept, and the ones you don't.
You can even mention your preferred payment, and maybe even offer an incentive like a slight discount for example. It's also a good idea to include a link to the payment portal, or a third-party portal like Paypal or Square if you're sending a digital invoice.
Don't forget to include your payment terms, like the due date and any late fees.
9. Send the Invoice
Once you've included all the necessary information and details in your invoice, you're ready to send it!
More likely than not, you'll probably be sending it digitally, so you'll need to attach it to an email. There are a variety of ways you could write the email, but here's an example to give you a general idea of what it should look like:
Hello, "customer name",
Hope you're doing well. Attached you'll find an invoice for the "project details". We really appreciate your business and hope to speak with you soon.
If you have any questions or concerns regarding the invoice or payment, please feel free to contact me anytime.
Best Regards,
"Your name"
Common Invoicing Mistakes
Not everybody's like you and took the time to read how to correctly put together an invoice for a company. So, inevitably there are frequent mistakes that people make when creating invoices, here are some to avoid:
1. Not Having Streamlined Templates
Your invoices should all look alike, the template at least. While the numbers and specific details may be different, the rest should be the same.
Having streamlined templates that you can easily modify for different companies and projects doesn't just make life easier, ​​it can also help your overall brand experience and show any client that you have a streamlined experience.
2. Not Listing Payment Methods
Some people neglect to specifically mention which payment methods they do and do not accept, which can cause headaches for both you and the company. For example, if you accept credit cards but don't accept American Express, write that! Don't make the company guess, it'll save both you and the company time.
Payment terms are also another important part of the equation. Being upfront with the company you're doing business with not only saves you time but is just good business.
Transparency is always a good idea. So, in addition to discussing payment terms directly with the company, you should add it to your invoices, mentioning things like the due date and any related fees.
3. Not Tracking Hours Worked or Materials Used
This might be the most devastating mistake, especially for your livelihood. You'll need a different tracking system depending on what you do.
If you're selling products to a company, then by all means it's highly advisable to keep track of what items you sold. If you're providing services like repairs or construction then you'll need a system where you can track how many hours you've worked, and also materials used if you plan on charging for that too.
Save yourself the hassle, and set up a tracking system, so you can accurately bill the company you're working for.
Invoicing as a Contractor
Compared to even a small business, invoicing for an independent contractor, or a freelancer is bound to be harder. With no one else to verify the invoices you make, it's a lot easier to make careless and potentially big mistakes. Even if you feel like you don't have the talent for it, it just takes a bit of practice!
All the steps and details we mentioned in this article also apply to you as a contractor. The one main exception is that you're more likely to work and be paid based on your hourly rate and the number of hours worked. Therefore, take extra care to make sure you're accurately counting and recording how many hours you've worked as well as the materials used if you intend on charging the company for it.
Invoicing Companies
In this article we've walked you through most of the details and elements you'll need to invoice a company that you're working or doing a project for. As we hope you've seen, invoices are a crucial part of the payment process, and to getting you the money you deserve.
If you don't feel like you've mastered all the specifics of invoicing with this article, don't fret, you can always use an invoicing software program that automates and creates invoices in seconds, so you don't have to worry about them. Check out our top picks here!
Best tools for you