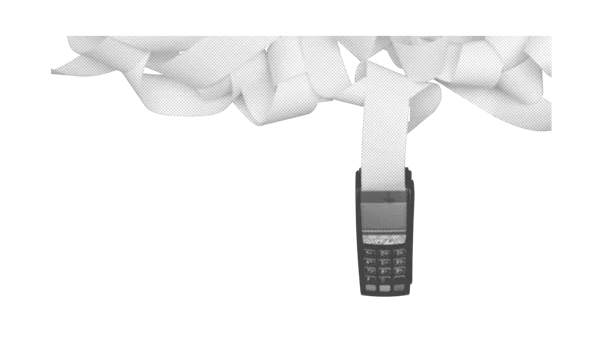 Free proforma invoice template and a complete guide to proforma invoices
Are you looking for a proforma invoice template?
Almost every business deals with invoices in one way or another. And if you are looking for a simple proforma invoice template then you are in the right place!
Here are answers to the questions you didn't know you had about proforma invoices, and a list of the best tools invoicing tools on the market:
What is a proforma invoice?
Proforma invoice: definition
Pro forma, originally two words, is a Latin term that means "for the sake of form" or "as a matter of form".
A pro forma invoice, or proforma invoice is a preliminary invoice that does not include any legal or fiscal values. Therefore, it can not be used in accounting records, nor recurring billings.
Proforma invoices are often used for international transactions, especially for customs purposes on international trade. Unlike a commercial invoice, a proforma invoice does not request payment.
What is the purpose of a proforma invoice?
Similar to an estimate, a proforma invoice provides a prospective buyer with the description of goods or services that he is going to buy, that will be invoiced to him, but also the general conditions of the sale.
A proforma invoice is not mandatory but it facilitates commercial exchanges. In addition:
it can be used to request a credit or a loan from banks or institutions for projects, or subsidies for associative projects before a buyer commits himself to a transaction without sufficient funds
it also allows you to request an authorization from customs in case of import-export of goods or to make a declaration of value for them, especially for samples
it offers the possibility of requesting payment in advance and offering a discount, for example in the case of a new customer or a suspected bad payer. With this, the loss of time in collecting outstanding payments is avoided
it facilitates BtoB partnerships by formalizing and enhancing the value of exchanges
finally, it can be required by the tax authorities to justify a VAT exemption
What is the difference between a proforma invoice and an estimate?
A proforma invoice is similar to an estimate. Some people even use it instead of the latter.
But there is a (subtle) difference:
neither document requires payment
both documents are only valid if they are signed by both parties, who give their consent of the conditions.
however, only the proforma invoice can be used as proof of expenditure or investment
Moreover, estimates are mostly used in the construction sector.
What is the difference between a proforma invoice and an invoice?
The difference must be clear and noticeable:
one includes the term proforma in its header, the other doesn't
if there is an invoice number, they should be different
it is not necessary to indicate the buyer's VAT number
The content of the final invoice may differ from the proforma, after negotiation of the terms of sale, or the price. Its date of issue, in particular, must be updated with the day of acceptance for the final invoice.
How do you generate a proforma invoice?
List mandatory information
Like any invoice, a certain amount of information is required:
the pro forma or proforma heading
the document number
the date of issue
information of the company (company name, address, etc.)
the name of the prospect or client
the order reference
The contents of the order (items and quantities)
the shipping method and ETA
the pricing conditions (unit price excluding VAT, shipping costs, VAT, prices including VAT)
the terms of payment
the validity of the offer
special conditions, if any
the currency used and Incoterms (International Commercial Terms), such as delivery terms or insurance, for international transactions
Finally, on the proforma invoice, there should be a header template with your company logo and information.
Download our simple excel proforma invoice template
Here is a free proforma invoice template to get started.
You now have your own free template.
Nevertheless, we recommend that you continue reading to find out more about how you can save time in creating and managing your bills and invoices.
Use an efficient invoicing software
Why? Because you can go from an estimate to a purchase order, from a proforma invoice to a final invoice, in just a few clicks and in an electronic format.
Numbers are generated automatically, and you can monitor your cash flow, send reminders quickly and track your process.
Above all, you can spend your time on other tasks, at the cost of less... administration!
There is no lack of references in this area. Whether you are a self-entrepreneur, VSE, SME, you will find good examples of cloud-based solutions below.
Among them, Zoho Invoice is a billing and invoicing software that simplifies online invoicing for entrepreneurs and small business owners.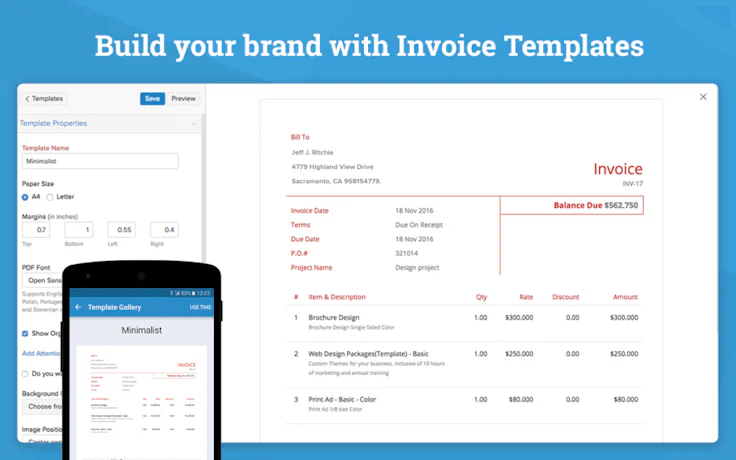 Use Zoho Invoice to spend more time growing your businesses and less time sending out invoices. Zoho Invoice's list of features include:
ready-to-use invoices: create, send and manage invoices on the go with the Zoho Invoice mobile application.
template customization: fully customizable templates for you to personalize with your image. Design your own invoices, quotes and sales orders.
workflow automation: automate recurring tasks, from billing workflows to payment reminders - take care of really important tasks while Zoho Invoice takes care of low-value-added tasks!
With Freshbooks, you can send invoices, receive payments sooner, and focus on other tasks whilst the software takes care of your billing and invoicing, all from an online platform.
Completed with automated payment reminders, tracking features, and customization tools, brand your system and design invoices with your company's logo and colors!
cloud-based
award-winning customer support
on average, FreshBooks customers save 16 hours a month
chat and collaborate on work
assign project due dates
invite your staff, clients or contractors to a project
share images and files from within FreshBooks
professional touches
create an invoice in seconds
charge late fees
get paid up to 11 days faster
Wave Invoicing is a free invoicing and billing software that can be personalized to your business functions. With this solution, you will be able to create unlimited customizable professional invoices quickly through an online platform.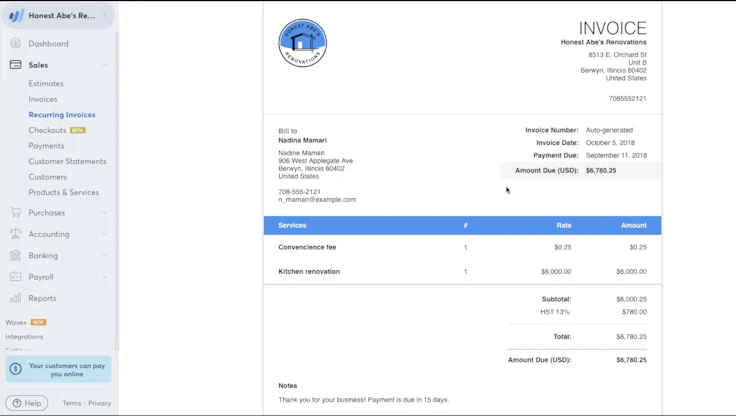 Why should you choose Wave Invoicing?
free-to-use
available on iOS and Android to create and send invoices on the go
create and send professional invoices in seconds
automatic bookkeeping to save you time and money
recurring billing for repeat customers
accept payments online
Are you going to use a proforma invoice?
Now that you know the value of proforma invoices, use it to improve your customer relationship management.
Personalize your proforma invoice, and highlight your added value. You have a real communication tool about your product or service, and the benefits that you can add to it.
If you stand out from the competition, especially for your fast and responsive support to prospects, there is a good chance that they will become customers and that the proforma becomes the final invoice.
Best tools for you