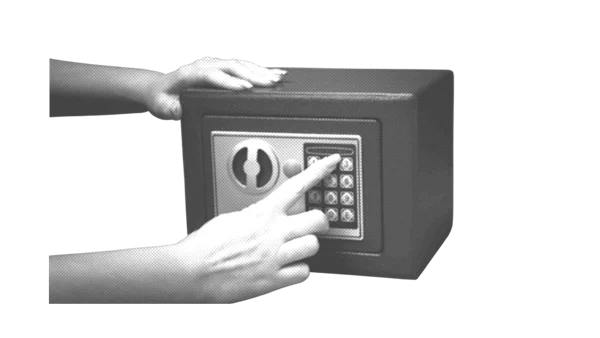 Slash Bank Fees with Free ACH Payment Processing: Guide & Tools for SMBs
Imagine this: it's the 21st century, and you're still sending checks or making wire transfers. Flip Phone, anyone? Enter Free ACH payment processing – the superhero of modern finance. 🦸🏻‍♂️
But what, exactly, is ACH? Think of Automated Clearing House (ACH) payments as digital transfers from one bank account to another without the snail's pace or costs of traditional payments. ACH has revolutionized how businesses handle payroll, direct deposits, and vendor payments.
So, let's dive into the possibilities of Free ACH payment processing and explore how it could be the financial game-changer you didn't know you needed. 🌟
What Is Free ACH Payment Processing?
Free ACH Payment Processing 101
The story of ACH payments is like a financial fairytale. Born in the late 1960s, ACH was the banking world's answer to the overwhelming paper check system. Initially, it resembled a timid bookworm, handling only payroll deposits.
But, as technology advanced, so did ACH. It morphed into the digital giant we know today, facilitating all kinds of transactions – from bill payments to business-to-business transfers.
This transformation turned ACH into a crucial backbone of the financial system, proving that even in banking, evolution is key to survival. 🌐
The Reality of free ACH payment rocessing fees
"Free" in finance? 🤔 Sounds too good to be true. But when it comes to ACH payment processing, the word "free" does occasionally make an appearance, even within the field of business transactions.
While some providers might charge nominal fees, there are platforms offering free ACH services, especially for basic transactions. However, it's like finding a four-leaf clover 🍀 in a field of financial options - rare but possible. It's crucial to read the fine print, though, as some 'free' services may come with conditions, such as limits on transaction volume or size.
So, free ACH processing? Yes, but with a sprinkle of due diligence. 🕵️‍♂️ Moreover, ensuring compliance with the law while transferring money is paramount for any company looking to integrate ACH processing solutions. It's a dance with regulations that can pay off significantly by saving on fees in the long run. Wise use of these 'free' services can prove to be a boon for a company's financial health, channeling more money back into core business needs.
3 Benefits of free ACH payment processing
First, it's

cost-effective

. Banks often offer ACH payment processing at a price that often costs less than a cup of coffee to process a transaction. This level of

affordability

presents a service that's hard to overlook for cost-conscious customers.
Second,

it's fast

– no more waiting for checks to crawl through the mail. Customers and banks alike revel in the speed of ACH transactions, enhancing the financial workflow and customer satisfaction. And let's not forget

reliability

: ACH payments are as

dependable

as your favorite pair of old jeans.
Plus, it's

eco-friendly

; no trees were harmed in the making of this digital transaction. By providing this service, banks are not only offering an efficient financial tool but also one that aligns with the

growing customer demand

for sustainable business practices.
How Does ACH Payment Processing Work? 6 Essential Steps
Initiation

: Like asking a friend to pass the salt, you or your business requests a payment transfer.

Authorization

: The party making the payment must give their green light, usually through an online form or agreement.

Batching

: Here's where the magic happens. Your bank bundles your request with others. Think of it as a carpool for transactions, making the trip to the ACH network.

ACH Operators

: The Federal Reserve or The Clearing House sorts these batches and directs them to the recipient's bank.

Final Destination

: The recipient's bank gets the batch and credits the receiver's account. This might take a day or two.

Confirmation

: Finally, both parties get notified that the transaction is complete. It's the financial equivalent of a happy ending.



It's crucial to remember that ACH transfers aren't instantaneous. They take a little time, but like slow-cooked meals, the results are worth the wait. 🌱

8 Top choices for free ACH payment processing software

With ACH processing software, finding the right fit can feel like a treasure hunt. But fear not - We've done the digging for you! Here's a lineup of 8 standout ACH processing software, each with its unique flavor. From features to pricing, let's dive into what makes these solutions a potential jewel in your financial crown. 👑

Stripe

✅ Benefits & Features: Stripe is like the Swiss Army knife of payment processing. It's not just ACH; it handles cards, wallets, and international currencies, too. It's user-friendly and integrates with numerous platforms, making it a favorite for businesses of all sizes. Its security is tighter than a drum, so your transactions are safe and sound. 🛡️

💳 Pricing: Stripe's pricing model is transparent, with a pay-as-you-go system. For ACH, they charge 0.8% per transaction, capped at $5. So, whether you're transferring $100 or $10,000, you won't pay more than $5.

💭 Appvizer's Opinion: Stripe stands out for its versatility and global reach. It's ideal for those needing ACH processing and more.
GoCardLess

✅ Benefits & Features: GoCardLess specializes in Direct Debit services and is a maestro at recurring payments. With its global reach and user-friendly dashboard, managing international transactions is easy. Plus, integrations with popular accounting software are as seamless as a well-tailored suit. 🎩

💳 Pricing: GoCardLess uses a transparent pricing model with no setup fees. They charge 0.5%+ $0.05 per transaction, capped at $5. For international transactions, 1.5% + $0.05.

💭 Appvizer's Opinion: GoCardLess shines in handling recurring payments and boasts a strong international presence. It's perfect for businesses with a global customer base or subscription models.

Melio
✅ Benefits & Features: Melio is tailor-made for small businesses, offering a simple, intuitive interface for managing bills and payments. Its standout feature is the ability to pay any bill using a bank transfer or a credit card, even if the recipient only accepts checks. Plus, Melio allows you to schedule payments, keeping cash flow as smooth as a well-oiled machine. 🤖
💳 Pricing: Melio offers FREE ACH transfers, which is like finding a free parking spot on Main Street. Credit card transactions come with a 2.9% fee, but for ACH, FREE is the word.
💭 Appvizer's Opinion: Melio is a boon for small businesses, especially those watching their budget. The FREE ACH transfers are a big win. However, for larger enterprises or those needing more complex services, consider a better fit elsewhere.
Payment Cloud
✅ Benefits & Features: Payment Cloud is a go-to for businesses requiring a payment gateway with extensive customization options. It stands out with its high approval rate for merchant accounts, including those considered high-risk. Plus, its security measures are tighter than Fort Knox, offering peace of mind for every transaction. 🛡️
💳 Pricing: Payment Cloud keeps things mysterious, as they tailor pricing based on your business's specific needs. For exact rates, give them a call.
💭 Appvizer's Opinion: For businesses with unique or high-risk transaction needs, Payment Cloud is a godsend. It's adaptable and secure. However, the lack of transparent pricing might be a hurdle for those preferring to see costs upfront.
Helcim
✅ Benefits & Features: Helcim is not just an ACH processor; it's a comprehensive payment platform. Helcim offers a seamless experience for both in-person and online transactions. Its interface is highly user-friendly, and its integration capabilities with popular software are like a handshake between old friends. 🤝
💳 Pricing: Helcim operates on a transparent, interchange-plus pricing model, which means you pay the interchange rate plus a small markup. For ACH transactions, they charge .5% + 25 cents per transaction, capped at $6.
💭 Appvizer's Opinion: Helcim shines with its all-in-one approach. It's an excellent fit for businesses seeking a comprehensive payment platform. However, it might be excessive for those only needing ACH services.
National Processing
✅ Benefits & Features: National Processing is designed with small to medium-sized businesses in mind. They offer straightforward solutions without any bells and whistles. Their ACH services are reliable, ensuring smooth and efficient transactions. With National Processing, you're getting a no-frills, get-the-job-done kind of service.
💳 Pricing: National Processing offers ACH processing with a monthly subscription of $15 plus 0-1.5%+$0.48 per transaction.
💭 Appvizer's Opinion: National Processing is an excellent choice for businesses needing a dependable, no-nonsense ACH processor. However, those seeking more advanced features should look elsewhere.

Streamline your business with superior payment solutions
Learn more about National Processing
Stax
✅ Benefits & Features: Stax is a subscription-based model, setting it apart from the per-transaction fee crowd. Stax provides an all-in-one platform, accommodating everything from ACH to credit card payments. Its standout feature is its analytics and reporting tools. Stax makes smooth sailing of the financial waters. 🛳
💳 Pricing: Stax uses a unique approach with its subscription-based pricing. Instead of transaction fees, you pay a monthly fee based on processing volume. It's like a gym membership; pay monthly and use as much as you need.
💭 Appvizer's Opinion: Stax is a breath of fresh air for businesses tired of per-transaction fees. Its all-in-one platform and insightful analytics make it a strong contender. However, the subscription model might not suit those with fluctuating transaction volumes.
Square Invoices
✅ Benefits & Features: Square Invoices is perfect for small businesses and freelancers valuing simplicity and efficiency. Square Invoices allows you to create and send invoices with ease, track payments, and even set up recurring billing. It's like having a personal assistant minus the coffee runs. ☕
💳 Pricing: For ACH payments, Square Invoices charges 1% per transaction, with a minimum fee of $1. It's like a straightforward café menu - no surprises, no hidden fees.
💭 Appvizer's Opinion: Square Invoices is a gem for those who need a simple and effective invoicing solution with integrated payment processing. However, those needing more advanced features might find it too basic.
Final thoughts: the magic behindree ACH Payment Processing

Free ACH payment processing is like true love: it's hard to find but worth looking for. Its benefits - security, cost-effectiveness, and efficiency - bring peace and harmony to your wallet. 💖
So, if you haven't dipped your toes into the ACH pool, now's the time to dive in! The water's inviting, and the benefits? Even better. After all, who wouldn't want a financial tool as reliable as grandma's cookie recipe and as cost-effective as a BOGO sale?
Best tools for you