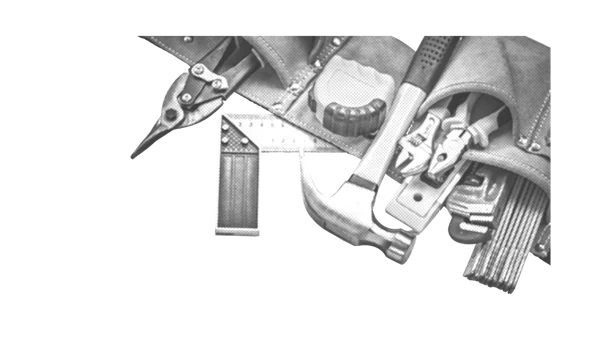 SOLVED! Discover the 8 Best Accounts Receivable Software
Managing Accounts Receivable (AR) can feel like trying to solve the Rubik's Cube. Blindfolded! Thankfully, Accounts Receivable software has taken all the confusing twists and turns out of managing complicated invoicing systems. With the right Accounts Receivable software, you'll solve the biggest puzzle of running your business: how to get paid on time!
In this article, we'll review and compare the best players in Accounts Receivable software. These affordable and efficient solutions have turned running AR into child's play. We'll detail their top features, give insights on pricing, and deliver our unbiased opinion on each. Let's go!
Exploring the Best Accounts Receivable Software
Accounts Receivable is the lifeblood of your business. It's what keeps your financial wheels turning. However, without a solid Accounts Receivable strategy, you can find yourself facing a cash flow crisis that could cripple your operations.
Today's digital Accounts Receivable solutions are designed to bring clarity and efficiency to your operations. From automating manual tasks to analyzing financial trends, they're the proverbial 'cheat sheet' toward solving your AR puzzle.
So, let's dive into the world of Accounts Receivable software. From QuickBooks to Quadient, we'll unpack everything you need to know to choose the right solution for your business. And don't worry, there's no single twist or turn of a Rubik's Cube in sight!
Here's a rundown on the best of the best!
QuickBooks: Top-Tier Accounts Receivable Software
QuickBooks shines as a flexible, small-business accounting tool. Its easy-to-use interface streamlines invoice creation and delivery. QuickBooks also automates payment reminders and tracks outstanding invoices with ease. And it integrates seamlessly with most payment gateways to simplify customer payments.
QuickBooks' real strength lies in its scalability. It grows with your business, handling increasingly complex financials effortlessly. It offers insightful financial reporting, which aids in intelligent decision-making. By streamlining your AR processes, QuickBooks helps you maintain a steady cash flow, which is vital for the health of any small business.
Pricing
QuickBooks offers an entry-level plan starting at $15/month, ideal for basic needs. Yet, most small businesses find the Essentials plan more suitable. At $30/month, it provides a much broader range of features and valuable functionality.
Appvizer's Opinion
QuickBooks excels with extensive accounting features to make it an excellent choice for any small business. Its user-friendly interface and smooth integrations make it easy to use and understand. However, it's worth noting that some advanced features could be overwhelming for some users.

The world's leading accounting software for small businesses
Learn more about QuickBooks
Xero: Cloud-Based Accounting Ease
Xero offers a standout Accounts Receivable solution. With real-time financial tracking, businesses can monitor Accounts Receivable activities from virtually anywhere. Xero's intuitive dashboard overviews all outstanding invoices and pending payments. This slick dashboard simplifies cash flow monitoring, making it easier for businesses to see where their money is at any given moment.
One of Xero's critical advantages is its automation capabilities. Xero automates repetitive tasks such as invoice generation and payment reminders. Moreover, Xero's integration capabilities with numerous third-party apps complement and support many other business processes. Xero offers the perfect blend of functionality and simplicity to support robust financial health.
Pricing
Xero's ultra-basic plan starts at $7.50/month, offering limited features. The Established Plan, priced at $39/month, provides access to the full range of Xero's features.
Appvizer's Opinion
Xero offers a clean and user-friendly experience with real-time financial reporting capabilities. While excellent for small businesses, larger companies may find limitations in its scalability.
Online Accounting Software for Small Businesses
Learn more about Xero
Melio: Payments Simplified
Melio allows you to pay virtually all business expenses and invoices online. Companies can opt for payments via free ACH bank transfer or utilize a bank card for a small fee. Designed for medium-sized businesses, Melio delivers streamlined management of incoming and outgoing payments. Its simple design helps you keep track of bills, set up payments, and get paid fast. And all this from one centralized location.
A standout feature is its flexibility in accepting multiple payment types, including paper checks. This allows businesses to cater to customers' preferences and speeds up receivables processes. Likewise, Melio's ability to synchronize with accounting software keeps financial records up-to-date.
Pricing
Melio operates without a recurring subscription charge. Instead, it is fee-based, charging for bank transfers, card charges, and other payment transactions.
Appvizer's Opinion:
Melio stands out for its easy way of handling payments and money owed. It's perfect for small businesses that need an uncomplicated payment process. However, companies with more complex accounting needs might find Melio somewhat lacking. They'll need an accounting system in addition to the features that Melio offers.

Revolutionizing B2B Payments & Amplify Cash Flow
Learn more about Melio
Plooto: Superior Payment Solutions
Plooto stands out in the fin-tech space by offering integrated payment solutions. It's excellent at handling both local and overseas transactions, making it a great option for businesses that operate globally. Plooto supports financial activities from accounts payable and receivable and cash flow management.
One of Plooto's core benefits is its automation abilities. The software automates repetitive tasks like invoicing and payment reminders, saving valuable time. Additionally, Plooto offers real-time financial reporting. It provides businesses with an instant view of their financial operations and health. For companies seeking a comprehensive solution, Plooto is an efficient and user-friendly option.
Pricing
A Plooto subscription starts at $9/user, but most companies will likely opt for the more feature-rich $30 Grow level plan.
Appvizer's Opinion
Plooto offers a robust solution for integrated payment processing. We appreciate its automation capabilities, especially for accounts payable and receivable. These features save considerable amounts of time over manual processes. But, its interface could be more intuitive, particularly for first-time users.

Get control over accounting
Learn more about Plooto
Quadient: Harnessing AI in Accounts Receivable
Quadient Accounts Receivable revolutionizes receivable management by harnessing artificial intelligence. It provides deep insights through predictive analytics, changing the way businesses manage what they are owed.
Quadient's intelligence observes payment habits to help identify potential late payments and improve collections. It offers automated reminder systems and personalized communication strategies based on AI-generated insights. These processes present a more effective and customer-friendly collection process.
Moreover, AI-driven dashboards provide a comprehensive view of receivables, highlighting areas needing attention. Quadient offers a compelling solution for those looking for more intelligent receivables management.
Pricing
Quadient Accounts Receivable offers a customizable yet flexible pricing system. Pricing is contingent on the unique size and anticipated uses of each company.
Appvizer's Opinion
Quadient's AI-driven insights offer a significant edge in predictive analysis for receivable management. Despite impressive technology, its advanced features might be too complicated for smaller businesses.

Accounts Receivable Software
Learn more about Quadient Comptes Clients
FreshBooks: User-Friendly Accounts Receivable
FreshBooks excels in the Accounts Receivable software market. Businesses benefit from its outstanding user-friendliness and robust invoicing capabilities. Tailored for small businesses and freelancers, it streamlines creating, sending, and managing invoices.
The platform lets users quickly produce professional, customizable, and brand-aligned invoices. FreshBooks also provides real-time invoice tracking, even showing when an invoice has been viewed and settled.
Featuring an intuitive dashboard, it gives a clear picture of outstanding receivables. Additionally, automated payment reminders and late fee options are available, promoting timely collections. For an easy and effective way to manage Accounts Receivable, FreshBooks is a great choice.
Pricing
Freshbooks Lite Plan is $8.50/month. Their full-featured Premium Plan is $27.50/month.
Appvizer's Opinion
FreshBooks shines with its user-friendly invoicing and straightforward accounting solutions. It's ideal for freelancers and small businesses, but larger enterprises may find it lacks some advanced features.

All-In-One Small Business Invoicing and Accounting Solution
Learn more about FreshBooks
Bill.com: Automated Accounts Receivable
Bill.com transforms Accounts Receivable by offering automation to handle many routine financial operations. It significantly reduces manual tasks in managing invoices and payments. Bill.com's automation creates more time for focusing on other vital aspects of your business.
The software shines in automating the Accounts Receivable cycle. It encompasses everything from invoice generation to payment collection. Bill.com empowers users to create and send customized digital invoices easily. It automates payment reminders for prompt follow-ups without the need for manual inputs.
In addition, Bill.com offers seamless integration with various accounting systems. Its ability to automatically match payments with invoices and update accounting records is a notable time saver. For businesses hoping to boost efficiency in their receivables management, Bill.com stands out.
Pricing
Bill.com for AR starts at $19.50 per user/month with its Essentials Plan.
Appvizer's Opinion
Bill.com's Accounts Receivable and payable processes automation are a game-changer for efficiency. It's well-suited for medium-sized businesses, though smaller companies might find it overly complex.
Smart Bill Payment Platform
Learn more about Bill.com
BlackLine: Streamlined Financial Operations
BlackLine offers a sophisticated solution for complex Accounts Receivable operations. The platform tackles the complex tasks of managing money in larger financial environments.
BlackLine specializes in simplifying and automating the complex steps involved in closing processes. This is particularly beneficial for receivables, where accuracy and timeliness are critical. BlackLine provides real-time insights and analytics, giving businesses an up-to-the-minute grasp of their receivables. This includes the early detection of potential problems so that minor issues don't grow into big ones later.
BlackLine's tools enhance communication and collaboration among team members involved in receivables management. This unified approach is crucial in navigating complex financial operations.
Pricing
Contact BlackLine for individual pricing.
Appvizer's Opinion
BlackLine is a powerful solution for facilitating complex financial processes. It offers very robust functionalities, particularly for larger businesses. Its comprehensive features are impressive, though smaller companies may not require such sophistication.

Streamline Financial Operations with Automated Accounting
Learn more about Blackline
Benefits of Accounts Receivable Software
Accounts Receivable Software offers companies many key benefits, including:
Time-Saving Automation

: Automating repetitive tasks like invoice generation and payment reminders saves time and reduces manual errors.

Improved Cash Flow

: Streamlining invoicing and payment tracking accelerates cash collection, improving overall cash flow and stability.

Enhanced Accuracy

: Automated systems reduce human errors, ensuring accurate invoicing and payment tracking.

Real-Time Financial Insights

: Most software provides real-time analytics, offering enhanced views of financial health.



Customer-Friendly Payment Options

: Solutions often support multiple payment methods, catering to customer preferences and quicker payments.

Seamless Integration

: Integrating with other financial or ERP systems provides a comprehensive approach to financial management.

Scalability

: As businesses grow, the software adapts to manage more complex financial transactions without compromising performance.

Security and Compliance

: They ensure secure transactions and adherence to financial regulations that protect sensitive data.
Embracing Accounts Receivable Software can transform your financial operations by enhancing efficiency, accuracy, and overall financial health.

Puzzle Solved! The Best Accounts Receivable Software
Selecting the right Accounts Receivable software can be as challenging as solving a Rubik's Cube. But there's much more at stake than bragging rights. Each software, from QuickBooks to BlackLine, offers a unique combination of features catering to diverse business needs and preferences. Much like the different colors of the Rubik's Cube, each option has its strengths and opportunities.
But fear not because, unlike that darn Cube, these digital tools streamline your financial processes. They bring clarity and efficiency to what can otherwise be a complex task. Embrace these solutions and watch as the once-jumbled colors of your Accounts Receivable perfectly align, simplifying financial management significantly. And who knows? In the process, you might get closer to solving that pesky Rubik's Cube, too!
Best tools for you