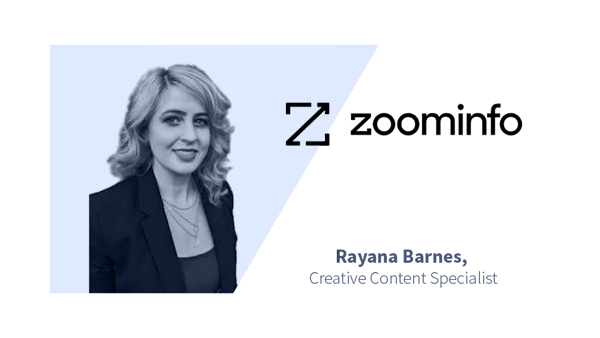 B2B Prospecting: Cold Calling Guidelines for Practical and Actionable Prospecting
So you've got yourself a list of new leads to turn into possible customers. Now comes the hard part — the cold call.
Daily, sales reps (mostly SDRs) face the daunting task of turning cold calls into warm calls.
Sales reps look to increase conversion rates by upping their cold call game. And If you haven't tried out cold calling scripts yet, now's the time.
Along with actionable intelligence, guidelines for cold calls allow both sales managers and SDRs to tailor their sales processes. Cold calling scripts help keep conversations on track toward a successful warm call — and beyond.
Let's take a look at what should go into cold calling guidelines, what regulations to follow, and how to create a cold call script.
What are the Rules on Cold Calling?
Guidelines for cold outreach may vary by company and department, but every organization must follow SEC regulations.
Although B2C companies get almost all attention for unwanted cold outreach, for B2B companies, the following is what the SEC lays out:
Times of Day
As a sales professional, you can make cold calls to company phones at any time of day (preferably during business hours).
Cold calling is different for home (and personal mobile) phones — sales reps must call from 8 am to 9 pm. This is unless the recipient is already a customer (not a lead), or you have their permission to call outside of those times.
Reason for Calling
Be upfront and transparent with your prospects. Tell them who you are and why you're calling — include your name, company, location, phone number, and purpose for your call (truthfully).
And be prepared to answer the tough question: "How did you get my contact information?"
As the conversation progresses, share relatable (not deceptive) details of your product or service.
"Do Not Call List"
Your organization must have its own version of a "do not call list." And if the person you're calling asks to be on it, you have to comply. There's also a national "do not call" list managed by the FTC.
Creating a Cold Call Sales Script
Creating cold calling guidelines is equal parts following legal regulations, sticking to company values, and adding personality.
Even if your call recipient doesn't know about your company, they should get a sense of its values. Insert company-specific language into your cold calling strategies and scripts.
But don't rush into selling — at the beginning of a conversation, take some time to get to know the lead (and maybe utilize a scoop!).
And after a good deal of cold calls are done, collect feedback from previously called (and willing) prospects, and adapt them to calling guidelines.
Cold Call Sales Script Template
Hi, this is [name] with [company]!
[Uh, what's this regarding?]
I want to congratulate you on your recent [award, achievement, or promotion]
I saw that your organization is [going through an acquisition, product launch, gathered a round of funding, etc.]
[Chat for as long as it's comfortable, then position:]
So I'm working on an initiative for [lead's industry] to improve their [industry-specific goal]. How is your [goal]?
I work with clients in [lead's industry] to address their [industry-specific challenge]. Is that something you also deal with?
[Lead responds with goals and challenges]
Tell me more about how it's affecting your day-to-day.
[Lead goes into their operations]
So what I'm hearing is [recite their responses (not word-for-word)]
[Lead responds]
Let's talk further about how we can take care of that. How does a meeting next week at 11 sound? [or whichever time]
Back in 2007, it took 3-4 cold call attempts to reach a prospect. Now it takes 8 attempts. Crafting a calling script, on top of building a cold calling strategy, can help reduce the amount of those attempts.
Frequently Asked Questions
A roundup of common questions about cold calling.
Is B2B cold calling legal?
Cold calling is absolutely legal business development practice, but that doesn't mean it's not regulated. Per the U.S Securities and Exchange Commission, the law protects you by requiring cold callers to follow several rules such as:
Cold callers can only call you at home between the hours of 8 a.m and 9 p.m, but can call you at work at any time.
Cold callers must say who is calling and what the purpose of the call is.
Cold callers must put you on a "do not call list" if requested.
Cold callers must get written approval before taking funds directly from your bank account.
Can you cold call cell phones?
Today, it is legal to cold call cell phones, but similar rules and regulations apply to cold callers when it comes to dialing mobile numbers. Cold calling, whether it be to a landline or cell phone, is regulated by the Federal Trade Commission and the Federal Communications Commission. Under these organizations, federal law does prohibit any calls to cellphones using automatic dialers or prerecorded messages. However, businesses are permitted to call cell phone numbers if the recipient has given written consent.
Conclusion
In the end, your cold calls are about providing and offering value. Even if you have a successful cold call script, the work doesn't end there.
Warm calls mark the beginning of the sales cycle, which requires extensive personalization and communication.
Each cold call is a learning experience about intaking and sharing the value your company offers.
Rayana Barnes is the Creative Content Specialist at ZoomInfo, the leading B2B contact database and sales intelligence solution for go-to-market teams.
Sponsored article. Expert contributors are independent from the Appvizer editorial staff. Any comment and/or position is personal.
Best tools for you