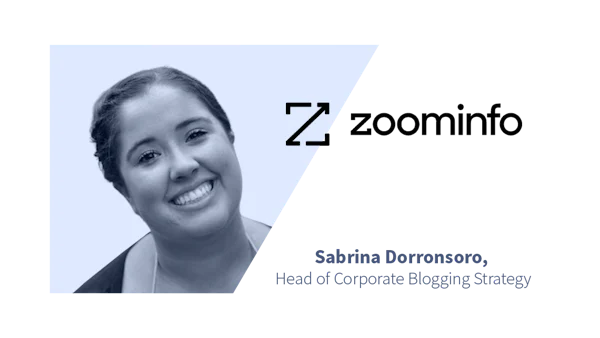 Sales Intelligence: What to Expect When You're Prospecting
Business leaders understand that data is the critical heart of growth and expansion. It's the genesis of thousands of downstream processes and millions of actions.
But there's data, and then there's data.
It's not hard to find data: a company name and phone number, employee count, revenue, maybe direct dial numbers and email addresses, job titles. But long, complicated sales cycles need more than just names and numbers.
What Is Sales Intelligence?
Sales intelligence is the use of data collection and software to aid salespeople in lead generation, creating an ideal customer profile, data quality management, and more.
Marketing and sales intelligence data is dynamic, which is to stay frequently and continuously refreshed. It includes context like decision-makers, organizational reporting structure, financials, budgets, year-over-year growth, company initiatives, personnel moves, installed technologies (the "tech stack"), and predictive features – all in near real-time.
Arm yourself with Intent Data alerts that signal when your prospect is ready to buy.
This is data too. But B2B intelligence gets smarter by the day (that would be machine learning, predictive intelligence, and other dimensions) – in addition to simply growing the database. A lot of marketing, sales, and recruiting professionals don't know how much data has changed over the past few years!
Read on to see how data has evolved to drive specific business functions and drive revenue in four main areas.
When, Where, and Who Your Prospect Wants to Buy
Once you've identified the "who," if you have good data, the rest of the processes fall into place: Who is this customer, and what do they need to hear from me, the vendor? What's the best format for this messaging? When should I reach out?
Skip the tedious research, and skip the guesswork:
You know what is on their radar:

A problem that needs a solution
You know who to call:

The decision maker and associated influencers
You know how to reach them:

Their direct dial or email address
You know what to say:

Address their pain point or problem
If your prospect could benefit from a little more nurturing, marketing can send messaging or collateral that is on-point and relevant to whatever challenge the prospect faces.
Now when sales takes the reins, that cold call will suddenly be a whole lot warmer.
Sales Intelligence for Lead Generation
Acquiring new business and company growth go hand in hand. Many companies and organizations have entire teams dedicated to finding new business prospects.
While there are many different kinds of lead generation – content marketing, advertising, SEO, email campaigns, cold calling, list-buying, hosting events, and attending trade shows, just to name a few – a sales and marketing intelligence tool is great for discovering new, quality leads, quickly, as well as enhancing your other lead-gen efforts.
This comes in handy when trying to maintain a pipeline of leads all year long! Sales intelligence is critical for a consistent pipeline of leads.
Turn Events into a Lead-Gen Opportunity
A business cannot solely rely on inbound leads to grow and thrive. Sales must get on the phones, attend events, and find leads the "outbound" way as well.
At trade shows and events, some sales professionals collect as much contact information as possible. The more names, titles, and companies they've logged, the better.
More information isn't necessarily a bad thing (except when it is), but it's not really possible to determine the strength of a lead, or whether the account is worth the time to follow up and win, without some kind of intelligence tool.
Intent Data: A Competitive Intelligence Must-Have
Understanding prospects' and competitors' technology stack is important – but it's intent data that prompts timely outreach.
If sales and marketing intelligence is a Maslow's Hierarchy of Needs, intent data is at the very tippy-top:
Fit data is the primary, basic requirement: The right contact at the right company.

Opportunity data

means favorable conditions, such as a funding event or a new CXO.

Intent data is near-realtime information about a

prospect's intent

, such as a flurry of web searches, or multiple content downloads on a particular topic.
Intent and Opportunity data are hallmarks of sales intelligence, and they're not part of a standard, raw data offering. Intent data is an interpretation of implied pain points, and it provides a stark advantage against a competitor: timing.
Competitive Intelligence at the Right Time
In real estate, the mantra is location, location, location.
In sales, it's timing.
Sales and marketing professionals know this well. The perfect solution and access to the perfect prospect means nothing if the timing isn't also perfect.
We may not know exactly what keeps an individual target prospect up at night.
But if we know that her company's Director of IT Infrastructure recently left; that she declined to renew a contact with their current cloud storage provider; that the #1 web search at her company is for "information security" … Well, we can make an educated guess!
Intent data can also alert you when a competitive contract is about to expire. Intent data often includes a certain measure of machine learning and/or artificial intelligence that may include an analysis of historical or other data to provide context and more accurate predictions.
This information is gold. Financial timelines are a key factor in winning deals.
Sales intelligence is simply an abundance of accurate, curated data that integrates well with other systems. It helps B2B sales, marketing, and recruiting professionals make an informed, well-timed approach to solve a real buyer problem.
At the end of the day, sales intelligence is really just human intelligence.
Sabrina Dorronsoro is a long-time writer, always in search of new inspiration. Currently, she is Head of Corporate Blogging Strategy at ZoomInfo, the leading B2B contact database and sales intelligence solution for go-to-market teams.
Sponsored article. Expert contributors are independent from the Appvizer editorial staff. Any comment and/or position is personal.
Best tools for you