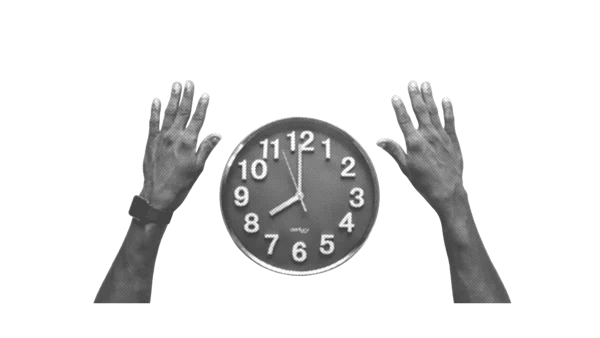 5 of the best leave management software
All companies have to deal with leave management at some point: paid leave, compensatory time, sick leave, etc. How to manage leaves easily is an HR issue inherent to all companies. How to facilitate absence requests for employees and leave validations for the employer?
In this article, we offer you a comparison of the best leave management software. Optimize your processes, make human resources work easier with the carry-over of paid holidays, all in a secure online space.
Absence management: which leaves are concerned?
Types of leaves
All types of leaves and absences are concerned.
Paid leave in both private and public sectors,
Time off in lieu,
Public holidays and vacations,
Sick leave,
Leaves related to a child birth:

Maternity leave,
Paternity leave,
Paternity leave at birth or adoption (2 weeks),
Adoption leave,

Parental leave.
Paid leave: employees' rights
In the United States, there is no legal minimum of paid days off. Being an employer's choice, it depends on contractual terms. The average number is 17.2 days off per year.
As for the European Union, on the other hand, the minimum is 20 paid days off, with the possibility for national governments to increase this legal threshold.
Here is a chart about the European situation about paid leave and annual holidays:
Here are the main lines of the theory. But how to manage leaves and absences simply in the company? There are a number of useful tools for this, of which we now introduce a few.
Leave management with Excel
Excel is an essential office automation tool in many companies, if not all organisations. At a time when companies are undergoing digital transformation, this program is still the preferred tool for managing leave and absence in companies.
A number of advantages cannot be taken away from Excel, such as the fact that it is a tool that is well known to companies and that it is one of the basic tools available on each employee's computer.
That said, the bigger the company gets, the more complex it becomes to manage leave and absence with Excel. Indeed, such management also means:
An increased risk for double entries,
More risk of manual errors,
A complex validation process,
A lot of time to process a leave request,
Data that is not always up to date at the time it is accessed,
A lack of transparency in company, departmental or individual vacation planning.
To overcome these disadvantages, there are online software programs. They offer advanced, time-saving features at an affordable price: a moderate investment with many benefits!
The advantages of online leave management software
Online tools are a good alternative to Excel when it comes to efficient and uncomplicated holiday planning. Why?
Optimization of leave and absence management processes,
Simplification of procedures (request and validation of absences),
Automation of low value-added tasks,
The display of the holiday balance for each employee in real-time via their personal user portal,
The vacation balance automatically updated as soon as a request is validated,
The visualization of schedules by the team, employee or company,
Simplified payroll management by linking with other tools or through integrated additional functions,
Less paper consumption - a small step in environmental protection,
Lower risk of mistakes (avoidance of double bookings, incorrect requests, transfers, etc.).
You are convinced, but you don't know which solution to choose? We'll guide you in this comparison.
Should you go for a free paid leave management software?
There are free solutions for managing leaves. These tools are usually open source. They have the advantage of automating leave management and forgetting Excel, free of charge.
However, these solutions have their limits:
Limited functionalities,
A limited scope (number of users for example),
Rigid formatting and less user-friendly design,
Users often lack technical skills to adapt an open source solution to their needs,
No or very limited customer support for questions or problems.
Given these shortcomings, we compare several professional software packages for you, so you know what you're paying for.
Comparison: the best leave management software
Comparison table of leave management software
clockodo
clockodo is an HR software that combines time tracking, vacation planning and timesheet creation in a single application.
Thanks to the clockodo stopwatch, the solution offers you and your employees full transparency with regard to working hours, interruptions, attendances, and absences.
Your staff can request leaves in just a few clicks in the cloud-based holiday planner. The assigned vacation managers also simply confirm the requests. In addition, your employees' leaves planning is synchronized with the time clock, so that any overtime can be directly recorded and then reduced in no time upon request.
The strengths of clockodo:
Interfaces to well-known invoicing and payroll accounting programs
Data storage in Europe - highest data security is thus guaranteed
Oversee your resources in detailed reports

Time tracking and absence planner for SMEs
Learn more about Clockodo
HRworks
HRworks is an all-round HR suite that includes functions for Recruiting and Travel Management in addition to leave management. HRworks is therefore suitable for companies looking for a global software system for their HR department.
The tool automatically calculates the individual leave entitlements of your employees based on the HR data you enter and information about employment and contract types.
The strengths of HRworks:
Individual adjustment of absence types, holidays and work schedules
Travel management automation and optimization
Accessible from anywhere and from whatever device you choose

Personnel administration software, travel expense accounting
Learn more about HRworks
Payfit
PayFit is not a leave planner in itself, but an HR software for SMEs that centralizes payroll accounting and leave and absence management in a single online tool.
The leave credit is available to employees at any time and absences are recorded automatically. Even requests for absences can be made in just a few clicks.
It also provides global visibility for managers and executives: employee presence, administrative data, vacation planning, and more - everything is online and available with secure access.
The strengths of PayFit:
Proactive and competent customer support
Savings of an average of three days per month for the administrative management of your HR department
Maximum security for your data

Paying your employees has never been easier
Learn more about PayFit
Staffomatic
Staffomatic is a tool for work and holiday planning. With Staffomatic you can plan shifts individually, assign employees and of course manage absences, holidays or shift exchanges conveniently at any time and from anywhere.
Staffomatic allows you to define absence types in the vacation calendar, so that the vacation management is completely adapted to the needs of your company and your teams.
You can export and evaluate the time worked by your employees in the form of tables in order to further optimize your staff planning.
Strengths of Staffomatic:
Multifunctional planner: manage shifts, absences and personnel deployment in one tool
Module for time recording is available as an extension
Flexible and cost-effective solutions

Employee scheduling and leave management software
Learn more about Staffomatic by EASYPEP
Timebutler
Timebutler is a vacation planner that helps you manage the absence and presence of your employees. The tool is as simple as it is ingenious and gives management, departments and individuals a clear overview of vacation times, requests and absence types thanks to its visual display.
The software solution also includes tools for time recording, allowing you to measure and monitor the workload of your employees and the progress of projects, for example, at any time.
The tool also gives you the ability to set individual user rights, view options, masks and substitute roles.
The strengths of Timebutler:
Highly customizable software
Extremely simple operation and clear calendar displays
A comprehensive definition of user rights for each employee
Vacation planning, time recording
Learn more about timebutler
Simplified vacation and absence management
Managing employee leaves and absences with online software not only simplifies the application and validation process but also saves HR managers and employees a lot of time each month.
The challenge of vacation management is thus significantly mitigated by vacation planner software. Often, the automation provided by the application includes time tracking or payroll creation, centralizing HR data in one place - or the vacation planner is part of HR software. All of this allows your HR staff to work faster and more accurately, manage resources more effectively, and take your HR digitization a step further.
Are you ready to move to a powerful SaaS solution?
Best tools for you