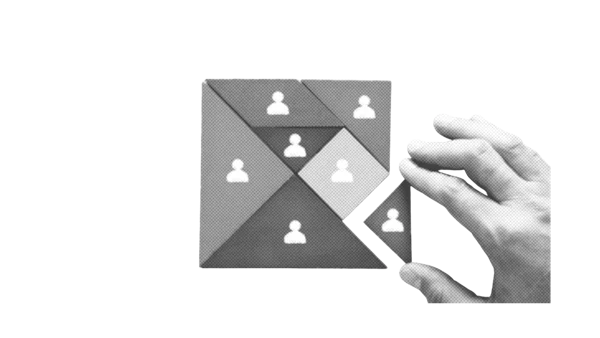 The Pros and Cons of Internal vs. External Recruitment
Internal and external recruitment are the two main hiring processes a company can choose. This could be to fill new openings or to replace a departing co-worker. To choose wisely, you have to take into consideration your current resources and needs.
To help you in your decision, we'll have a look at the advantages and disadvantages of both recruiting methods to compare.
Internal Recruitment
Internal recruitment consists of looking for potential candidates within your current workforce. Hiring internally can save time compared to an external hire.
Advantages
The most prominent advantage of this method is that the promoted worker is already familiar with your company culture.
A candidate promoted from within:
knows the ins and outs of your business and will be operational in no time
can better evaluate the dimensions of his new mission relative to your competitive environment
brings down the recruiting costs
Promoting from within means you value your employees. It will have a positive impact on your employer branding and your company's image as a whole.
A good HR manager demonstrates their talent by managing talents efficiently. Communicating internally about open positions is key to a successful recruitment strategy.
Promoting your employees shows you trust them and are willing to take their skills to the next level.
Internal recruitment also brings down the cost of talent acquisition, as you avoid fees demanded by headhunters. It reduces the risk of ending up with a poor casting choice.
Disadvantages
In some cases, specific training is required before your employee can assume their new position. This means you will have to spend the time and money to boost their qualifications.
You should make sure this investment is warranted.
If the new job is somewhere else, geographic mobility could also be an issue. Your employee might not be willing to move.
Who should pay for the move? Are they ready to discover a new environment? Be sure to make a convincing argument.
Finally, the promotion should be fair. If there seems to be a bias in favor or against some of your coworkers, it could create tensions. Valuable employees who feel left out could decide to pack their bags.
External Recruitment
An external recruitment strategy means your recruitment process is open to job-seekers from outside the company. It could be unavoidable if your activity is growing fast or requires specific talents.
Advantages
A sizable argument is the vastness of the recruitment pool. Going on the thriving global job market is a chance to meet applicants with various backgrounds.
Posting a job offer on LinkedIn or elsewhere is an opportunity for your company to communicate its successes and positive results. A clever recruiting campaign should enhance your employer brand. Highlight your values and the positive change you're making to attract talents.
If successful, external recruitment can bring:
young talents who fit well with your company culture
loyal recruits who will grow their skills within your company
people with clear aspirations and the best profile for the job
HR managers should look for qualified candidates with the right personality. The ideal applicant should have the motivation to join your team and participate in your project.
New faces can bring fresh ideas to existing employees. They could challenge your business with a creative outlook.
Disadvantages
If your own human resource department is in charge, they will be busy with the recruitment process. Job posting and background checks take time. It requires an effective tracking system and recruiting rare talents can prove challenging. Digital tools can make the recruitment process more effective.
Turning to headhunters or recruitment agencies can be costly. Ensure you have the right budget, and that they have access to the right talent pool. A good reputation is important.
The newcomer will also have to go through an onboarding process. You should ensure they are given clear directions and time to integrate.
The new recruit could also clash with your existing workforce and, in rare cases, even lead to the departure of a coworker.
Conclusion: which is better?
As you surely understood, it depends on your needs and the position to fill! This table will help you compare the pros and cons of both recruiting methods at a glance.
Internal Recruitment
External Recruitment
Advantages

No integration phase needed
Opportunity for skill growth
Employer brand benefits
Reduced costs

Clear motives and aspirations
Fresh ideas and vision
No need for training with the right skillset
Vast talent pool

Disadvantages

Small recruiting pool
Training could be required
Geographic mobility constraints
Jealousy and tensions

Higher recruitment costs
Screening process can be tricky
Risk of making a poor choice
Longer onboarding process and integration
Best tools for you