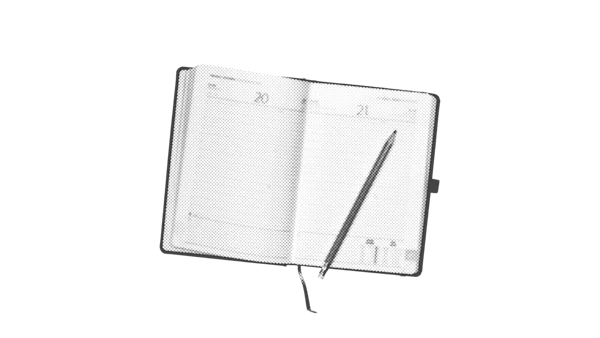 How to Create A Digital Transformation Roadmap?
As the world and the internet both evolve, companies must always adapt and reinvent themselves. In the never-ending process of continuous improvement, businesses are trying to find the best way to answer new demands and habits.
Digital transformation is a hot topic nowadays. More and more companies need to adapt and evolve online in order to offer what customers are looking for. Not only do they need to adapt, but there is also a real need to put the customer at the center of all decisions. It can be seen as a massive project and effort. However, once decomposed and taken step by step, a good digital transformation roadmap seems easy and logical.
You might wonder, what is a digital transformation roadmap? How to build one effectively?
Worry no more! Appvizer is here to provide answers and make your life easier!
What is a digital transformation roadmap?
Definition
The very first thing we can ask ourselves is: what is digital transformation?
Digital transformation refers to all the changes related to the integration of digital technologies in our daily lives.
In the professional field, digital transformation operates at different levels:
The integration of digital technology and practices in the company. It is pictured, for example, through the use of digital tools and dematerialization, with the aim of improving organization and processes.
The emergence of new business models:

thanks to the contributions of digital technology in terms of innovation, working methods and customer relations
due to the transition from a material economy based mainly on physical points of sale, to a dematerialized economy based mainly on data
A digital transformation roadmap is a process of planning how your company will integrate digital technology into all sectors and aspects of its business. For some companies, this transformation has already started, making the transition smoother. For others, they will need to plan how the entire process will start and unfold in order to do it the right way.
The importance of digital transformation
Overall, digital transformation ensures the sustainability of the company, in the face of:
Increased innovation: digitizing one's activity means offering oneself the possibility to innovate and seize new business opportunities (innovative products, responses to new needs, more efficient tools, etc.)
Acceleration of growth: in an increasingly competitive world, the consequences for those who have not yet taken the path of digitalization are harsh. Conversely, the success of many companies (such as Uber, to name but one) is based on adapting to the new consumption patterns brought about by digital technology.
How to build a digital transformation map?
Digital transformation has inevitably led to the emergence of new practices and conceptions in the business world. We will try to explain how your company should act in order to integrate a smooth digital transition.
The 4 major axes to plan
A digital transformation roadmap can be divided into 4 axes that your company should focus on.
The people axis
The introduction of digital technologies in consumption patterns has shifted the lines: the customer must now be at the center of the company's concerns, not the product.
Adopting an adapted digital marketing strategy and responding to the new needs of consumers becomes a priority in the face of the competitiveness of new market players.
Everything should be about the customer. It means that you should give very special attention to the customer experience and the customer journey. You need to have a customer-centric approach in order to answer correctly to demands. Software can help you in this process. Sellsy CRM is a powerful CRM (Customer Relationship Management) that helps you tracking and prospecting throughout the entirety of the customer lifecycle.
The process axis
This axis focuses on your organizational efficiency. This step of the planning process should focus on how customers are engaged with your brand and company. You should elaborate a complete analysis of your customers and prospects and their possible reactions toward your digitalization.
You can use a tool like Bombora, which collects B2B data for you, so you are able to learn more from your customers and possible prospects.
The process axis focuses on the conception of your digital marketing strategy. The more you prepare yourself for your customers, the faster you will be to answer their needs.
The technology axis
Technology has perhaps the most important role to play in the digital transformation roadmap. This axis has to do with everything related to technologies. That is to say how to build a strong and coherent digital infrastructure. There are many elements you should consider while planning the technology axis, a few of them could be about:
How are you going to store your data?
Where do you want to store your data and on what platform? How is your website going to work?
Which equipment are you going to use to help and enhance your digital transformation?
How are you going to organize your information architecture?
How are you going to improve the customer experience?
Technologies also allow the automation of certain processes.
You should also consider a mobile platform. Mobile has become the primary means of communication, but also the preferred tool for bringing digital into our daily lives.
On the consumer side: it must provide the best possible access to the services and products available online, as well as information, communication, and sharing tools.
On the professional side: it contributes to the challenges of increasing mobility, responsiveness, and agility inherent in the digital transformation of the enterprise.
Work hand in hand with your IT department to optimize this axis in the most optimal way possible.
The content axis
More than that, you should also work and organize your content. It is necessary to manage your internal information in the best way possible, both on the backend and the frontend.
In order to improve the circulation of information in an increasingly changing environment, digital transformation must encourage collaborative work. The objective is to build a value chain that better serves customer satisfaction.
The purpose is to make the most relevant content possible both for customers and your company. Collecting data will help you create quality content around your product information.
Digital transformation: new work organizations
Digital transformation inevitably leads to the emergence of new practices and conceptions in your company. You should include changes that your company should be ready to face into your roadmap, such as:
Performance optimization. Digital transformation has perfected operational processes to increase productivity. Activities are carried out more efficiently, in order to increase profitability and accelerate the company's growth.
The emergence, in general, of new work organizations. With the digital transformation, you witness more flexibility and collaboration in companies. This is an important point to take into account while elaborating on your digital architecture. It will help your collaborators to transition smoothly (e.g. telecommuting).
However, if the digitalization of the company is a current challenge, it means being able to meet the challenges of tomorrow. At first, you can feel lost, however, note that there are solutions to help you. BPM Suite, BIC Platform has a powerful digital platform that improves both your communication and your collaboration online. With BIC Process Mining you are also able to digitalize your workflows and reconstruct your company processes.
Digital transformation is essential and can have a powerful impact on your industry. For this reason, put innovation at the heart of your digital transformation roadmap, and ensure better adaptability to market changes!
Best tools for you