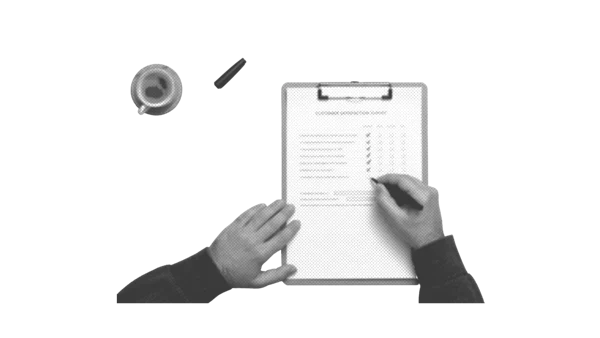 Streamline Your Processes in 5 Steps with DMAIC
DMAIC. You who have just typed in these five letters, are probably an operational manager looking to strike the perfect balance between managing your team and attaining your company's objectives by optimizing existing business-processes.
Among all the lean-management methods, have you tried the DMAIC Methodology?
In this article, you'll learn how it's done and, more importantly, how it can meet your expectations in the following areas:
Improving quality and performance
Anticipating, detecting and eliminating defects
Driving customer satisfaction
Agile project management, and more
What is DMAIC?
DMAIC is an agile management method originally aimed at improving the quality and efficiency of industrial production processes (lean manufacturing). However, it can apply to processes found in the service industry, logistics, business and the administration.
The DMAIC methodology is derived from the Lean Six Sigma Methodology, developed by Motorola in the late 80s.
Just like the Lean Six Sigma, DMAIC uses analysis and structured problem-solving detected in repetitive tasks to achieve objectives which can be:
improving productivity or profitability
satisfying customers
saving resources and reducing waste
improving workplace environment, employee security
quality improvement
It advocates for continuous improvement in process management, but differs from the Kaizen Method by using a more progressive approach.
The 5 Steps of DMAIC
Step 1: Define
🎯 Objective: the define phase should help you identify the problem, the risks, the potential hurdles
This is the step where you should listen to the voice of the customer to define their needs, set general goals and relative resources and deadlines.
Ask yourself what is the problem you've found, and what are the deliverables of this project.
💡 Our tip
You can use the Ishikawa diagram (also called the 5-M Method) to represent cause and effect relationships in a fishbone chart.
Step 2: Measure
🎯 Objective: use metrics (or KPIs) to analyze the problem, current or target performance or productivity in quantifiable terms.
The measure phase will help you estimate the progress margin and cycle-time.
Ask yourself how you could get a concrete idea of the size of the problem, which indicators it would be useful to track.
Six Sigmas experts recommend criteria that are:
precise
repeatable
reproductible
stable
For example, these could be the number of orders YoY, the processing time for each step of the selling process...
Alternatively, you could become an expert yourself, by undertaking a Six Sigma training course, up to the Black Belt Certification!
Step 3: Analyze
🎯 Objective: it's time to reap the benefits of your attentive measuring! During the analyze phase, you should look for the root-cause of the problem with a data-driven analysis of your business-processes.
It will help you assess the gap between the current state of business and your goals, and is an integral part of improving existing processes.
Ask yourself where, when and how does the problem occur.
💡 Our tip
Take standard deviations into account, especially if your activity is highly seasonal.
Step 4: Improve
🎯 Objective: find a solution to fix the problem at the root
Don't hesitate to experiment with alternative solutions at the same time.
Ask yourself which ones you should try out first.
First, devise an action plan with all the stakeholders involved to make sure all of them are on board and ready for the process improvement phase.
Then, define success criteria to judge whether or not a change was successful. Be patient, the results won't be visible immediately.
Step 5: Control
🎯 Objective: making sure the solution you've found will be sustainable.
Again, you should set KPIs and conduct a statistical analysis of your metrics. This way, you can assess the new processes and choose the right course of action based on the data you collected.
Be sure to anticipate the risks and choose the right tools for collaborating and taking group decisions.
Update the documentation related to these processes and make recommendations for best long-term results.
Methods and Tools for Quality-Management
A thorough metrics-oriented analysis is key for continuous improvement actions. But KPIs alone can't possibly reflect your business as a whole: pay attention to your goals and customer feedback too. Take the time to understand and question your working processes to take them to the next level.
There is always an opportunity for improvement, keep this in mind and your business will thrive.
The right tools could help you manage the ever-growing flow of data and perhaps reach process excellence!
Hence our last tip: methods such as DMAIC work best with the right specialized software at your disposal.
You can explore our best picks for Business Process Management softwares here.
Best tools for you