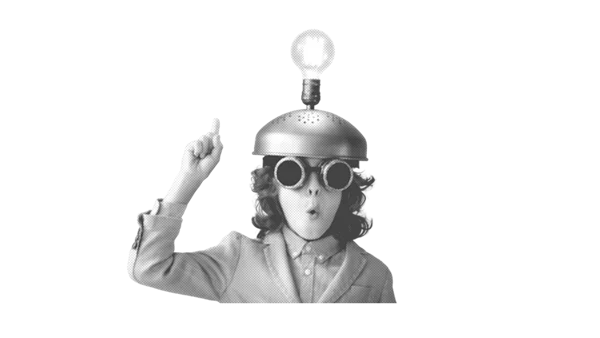 Lean Management: the Philosophy that Helps you Optimize your Processes
The implementation of more efficient and modern management methods such as Lean Management, Total Quality Management (TQM), or Sig Sixma, is what has allowed companies to conquer new markets and generate greater profits throughout History.
What is the origin of the optimized work approach of Lean Management, in the Continuous improvement world, on which pillars does it rest, and what are the advantages offered by its implementation? Appvizer tells you everything in this article.
Lean Management: meaning
Origin: what was Lean Manufacturing looking for?
Lean Management has its origins in the system that Toyota applied to its production processes in Japan in the early 1950s. Known as the Toyota Production System (TPS), this management method gave rise to what would become Lean Manufacturing in the United States in the 90s.
Lean Manufacturing sought to put into practice the precepts developed at Toyota, in addition to five new principles, applied to manufacturing processes, in order to make them more efficient:
Determine the value that the product has in the eyes of the customer.
Identify and simplify the product value chain.
Provide a fast and undisturbed value chain.
Enable the customer to obtain value from the producer.
Strive for excellence.
What is the Lean Methodology?
Lean Management was consolidated as a philosophy to provide value to a business, from the customer's perspective, eliminating what is not useful and continuously improving processes.
This method of business management involves adapting to real market conditions, through improvements in
the company's assets (both functional and operational aspects),
leadership style (valorization of human talent).
In sectors such as software development and startups, Lean Management has been successfully applied through the agile methodology, which has contributed to optimizing cycles and processes.
What are the 3 ideals of Lean?
The three ideals that Lean suggests for companies to achieve differentiation from their competition are:
The creation of value for the client. It allows you to balance the workload, achieve a continuous workflow and respond flexibly to market fluctuations.
The elimination of waste along the value chain. Seeks to end overproduction by optimizing inventory and working capital, under the principle that production is dictated by demand.
The continuous improvement of processes. It tries to minimize the occurrence of errors, making sure:

there are fewer interruptions,
the waiting time is controlled,
flexibility and quality are increased.
Principles of Lean Management
The principles of Lean Management, some of which are also applicable in Lean Manufacturing, consist of a series of complementary methods or ways of working. Although in practice they are not necessarily applied together, all these methods pursue efficiency and productivity objectives.
Let's see what some of the most relevant techniques of the evolution of Lean as a philosophy consist of.
1. Kaizen → continuous improvement approach to achieve total excellence.
2. The 5s (seiri, seiton, seisō, seiketsu, shitsuke) → refer to the processes of sorting, ordering, cleaning, standardizing, and maintaining.
3. Kanban → planning system that facilitates the application of the ideals that Lean promulgates and contributes to limit the excess of inventory.
4. Poka yoke → method that seeks to ensure that no defect is present, through "error-proof" processes and through the implementation of preventive and corrective actions.
5. The SMED (Single-minute Exchange of Die) → consists of reducing waste by adjusting internal and external times throughout a production system.
6. The Deming Cycle (Plan, Do, Check, Act - PDCA) → registered within the Quality Management, this cycle consists of a series of actions that, through self-evaluation, seeks to ensure the integral improvement of the organization.
7. Muda → consists of optimizing aspects that may constitute potential sources of waste (muda) such as:
inventory and its movement,
waiting time between processes,
overproduction,
defects,
overprocessing.
8. Value Stream Map (VSM) → tool that helps to visualize and track the steps of a process, in order to analyze the flows of materials more easily.
9. The Visual Control → management technique through which it is sought to explain a process from visual resources, instead of written instructions.
10. Standardization of work → tool that consists in selecting the best practices implemented in the production to constitute a work methodology common to the whole team, which is functional.
11. Jidoka → consists in pointing out when an inconvenience occurs so that the necessary measures can be implemented to prevent it from happening again.
12. Just in Time (JIT) → system that helps to eliminate waste and fix the processes within a production system.
13. Total Productive Maintenance (TPM) → periodic review activities based on:
prevention,
optimization,
maximum production.
How to apply Lean Management?
Applying a Lean Management approach in companies is not the result of following a standard implementation methodology, but of carrying out a specific analysis of the improvements that can be made, depending on their size and economic activity.
Also, depending on the culture and values of the company, there will be more or fewer aspects that can be worked on until the expected result is achieved. In general, some aspects to focus on when adopting Lean Management in your company, are presented below.
1. Identify what creates value
Adopting the customer's perspective, identify which actions need to be implemented or adjusted to eliminate what is leftover in each production process and to offer more value to the customer.
Part of the establishment of:
the goals to be achieved. To do this, use the methodology to write SMART objectives, which are Specific, Measurable, Relevant, and Achievable in a given period of Time.
the analysis of the methods or techniques to be put into practice to achieve them, some of which we saw before.
2. Adjust the process chain
By applying a set of practices that put the customer at the center of its concerns, your company can ensure the quality of its products and services, investing less money, time, and effort.
You do this through the standardization and optimization of processes so that they are as efficient as possible and you only produce what your customer needs to consume. At this stage, you can rely on project management tools that automate the implementation of your actions.
3. Engage the entire organization
An important part of implementing new management models is making sure that all stakeholders are involved in the process, understand it, and work to ensure its success.
4. Ensure continuous improvement
Once you have optimized your processes and involved the entire organization, there is still the phase of monitoring and control. This stage is what ensures continuous improvement, identifying possibilities to make processes more efficient, consume fewer resources and continue to satisfy the customer.
5 advantages of implementing the Lean Management philosophy
It improves the relationship with the client, by giving importance to the interaction with the client in order to improve their experience and respond to their needs. This necessarily entails an improvement in the production process or in the provision of services.
It contributes to increasing the volume of business, taking into account that companies are able to better control their costs by eliminating waste and generating savings.
It optimizes processes to avoid errors, saving time, resources and ensuring Quality Management throughout the production process.
Strengthens the business culture, by implementing ways of working that privilege communication, recognizing the value of human talent in the proper development of workflows.
It creates more resilient companies, capable of responding in a practical way to unforeseen and inconvenient events, through the improvement of business processes and a clearer global vision of them.
Best tools for you