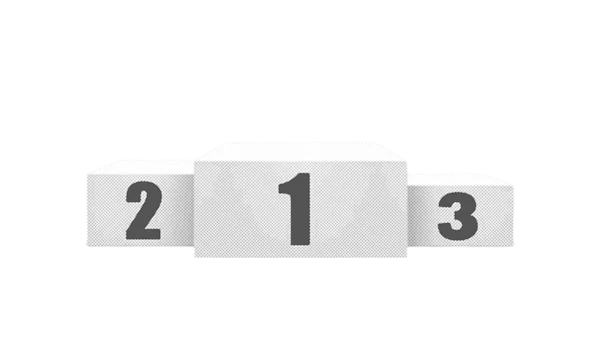 Implementing Agile project management successfully is a goal many businesses across industries are trying to pursue. This method, as opposed to more traditional ones, allows project teams to adapt more effectively to changing environments. But achieving this goal requires using the right tools.
Do you need help to choose the best free software for agile project management? Let Appvizer guide you through some of the most popular solutions available on the market!
Learn more about the specificities of the various agile methodologies (Scrum, Kanban…) and some of the most important features to be included in the software for it to truly become an agile asset to your organization. Our list of the best free agile tools will help you decide for yourself which one would suit you best, complete with a comparison table to sum everything up.
What is Agile Methodology?
The agile approach was originally created with software development in mind. It works best with small teams and can use a variety of agile methodologies (SCRUM, Kanban, Xtreme Programming…). What unites these different frameworks is their iterative approach to project development: the final product only comes after several project releases, following the principles of continuous improvement.
This way of working allows for changes to be made along the way: the client and other stakeholders are more involved and kept in the loop throughout the project life cycle. This means they can express concerns or clarify their needs, ensuring the project will meet these requirements.
Most agile methodologies also adopt a customer-centric approach, with tools such as user stories and story points, which help distribute the workload and focus on real-life problems your service or product should solve. Other well-known agile tools include Kanban boards, which are a visual representation of the tasks at hand. It often plays a key role in keeping things running smoothly, as contrary to traditional methods such as Waterfall, multiple parts or phases of the project can be tackled simultaneously.
The key features of Agile project management software
Any solution wishing to call itself agile should include some functionalities and tools frequently used by the most common Agile frameworks. Thus, for your new project management software to truly accommodate this approach, it should include at least some of the following agile project management tools:
Sprint management: the SCRUM methodologies and all iterative methods rely on sprints. To help organise your sprints, the solution should have a way to assign roles such as Product Owner. Sprints may be repeated throughout the course of the project, so features like task or project templates are nice to have.
Backlog management: an essential part of sprint planning is knowing which backlog items to prioritize and implement for a sprint. Few solutions offer a dedicated solution, but Scrum and Kanban boards are a great way to visualize potential features and their progress. Some even have swimlanes and advanced filters for a more granular approach.
Automation features: Agile focuses on speed and efficiency. The ability to automate your workflow can help you save time. Automation can be done with simple or advanced logic and formulas within the software. There is also integration with other solutions such as Zapier or third-party tools.
Agile reporting tools: there are Agile ways to track projects. Some well-known tools include the burnup and burndown charts, velocity charts and others that allow you to keep track of the story points completed and the remaining workload.
💡 If you're looking for agile software development platforms, they should also include release management tools, forums, wikis… as well as specific integrations, to GitHub for example.
What is the best Agile project management tool?
Is there free Agile project management software?
There sure is! This list wouldn't exist without the hard work of developers offering a free version of their project management app. Some are completely free and open-source, while others offer a limited free edition with premium features.
While free, open-source project management software may be your first choice, you shouldn't overlook the free tiers of paid solutions. Indeed, 100% free software often has hidden maintenance costs, not to mention it is often less user-friendly or up-to-date. Some solution's free plans are really complete while offering support and a way to grow with your business.
Bitrix24
Bitrix24 is more than a project management solution: it's an all-in-one solution, with integrated CRM, CMS, eCommerce and collaboration tools. This allows your business to enjoy maximum efficiency across diverse teams.
It offers a very comprehensive free edition that gives you access to a SaaS platform from which you can manage all kinds of agile projects. An advanced task management system with dependencies and reminders, interactive Kanban boards and Gantt charts are all provided at no cost for unlimited users and tasks.
This solution goes even further with a full set of collaboration tools: conduct polls, make video announcements to your agile teams, send chats and even enjoy group video calls for free. You also have access to 5 GB of free online storage to share files and keep important documents accessible to everyone.
Pros
A unique 360° approach to managing your business: all your teams can work together on this platform, with functionalities going way beyond project management
A uniquely comprehensive free plan, with access to advanced task management, Kanban, Gantt charts and even collaboration tools like video calls and file sharing
Can help you manage web projects like launching a website or adding eCommerce functionality
Cons
No time tracking or templates in the free plan
May be overkill if all you're looking for is a simple project management tool
Doesn't have many features for software development

Free CRM, Project Management and Collaboration Software
Learn more about Bitrix24
Wrike
Wrike is a standout among popular options for small and medium businesses. It is one of the most comprehensive and flexible project management solutions available on the market. This tool provides a wide range of add-ons to adapt to all kinds of organizations, from proofing tools, suited to creative teams, to a complete resource management extension.
A generous free plan allows your company to get started with a Kanban board, advanced task management and file-sharing. You'll even get access to the mobile app to work on the go. The interface can be customized by users to adapt to their personal needs and preferences and conversations can be filtered to always see the most relevant information.
Make collaboration a breeze: share information in real-time and bring down the walls between your different departments. Everyone can share their progress and reach out to project team members without using endless email threads.
You'll never outgrow this project management platform: Wrike offers advanced features including permissions management, time-tracking, Single Sign-On and more. Project managers can use custom dashboards to have a 360° view of all projects. Tracking and reporting have never been easier.
Pros
Generous 2 GB storage and integration with popular cloud services included in the free plan
Diverse add-ons and plans to suit teams of all sizes and all backgrounds
An agile and collaborative tool to modernize your processes
Cons
Limited active tasks and Gantt chart not included in the free plan
You may need help when choosing the best plan and add-ons for your business
Advanced integrations and automation require the Business plan

Versatile project management software that aligns teams
Learn more about Wrike
Jira
Jira is probably the most compelling free offer for agile software development. This popular platform is built with Agile principles in mind and meets all the needs of software development teams.
Project planning and collaboration are made easy, with Scrum and Kanban boards and clear visual roadmaps. Agile reporting is at the heart of the solution, with all the main charts (burnup, burndown, sprint report…) included. Adopting Agile processes has never been easier, with native backlog and sprint management tools.
Developers can access code branches in real-time and enjoy advanced bug-tracking and version control. Automation is also included in the free plan for one project. Jira is perfect for small agile teams, with the free version offering most features for up to 10 users, with 2 GB of cloud storage included.
Pros
The most complete agile platform, with backlog management, sprint and kanban at its core
Built with the needs of software developers at its core
A comprehensive free plan to accommodate small teams at no cost
Cons
The paid version is required for more than 10 team members
Project roles and capacity planning are only available in paid tiers
May not be as useful for organizations that need to cater to the needs of diverse departments, such as marketing and sales

Project management tool for agile teams
Learn more about Jira
Recap: comparison table
Software
Free version
Unique Selling Point
Pros
Cons
Bitrix24
Unlimited users

Unlimited projects and tasks

5 GB storage

A true all-in-one platform

Very comprehensive free plan
A collaborative all-in-one platform

Might be a lot to handle
Not suited to software development
No free templates or automation

Wrike
Unlimited users

Limited active tasks

2 GB storage

The most flexible option

Free tier is satisfactory
Flexible with add-ons and pricing
Versatile and customizable
Collaboration & file sharing

No free Gantt chart
Lots of options to choose from
Workflow automation is premium only

Jira
Up to 10 users

1 main project and unlimited tasks

2 GB storage

The best for agile software development

One of the most Agile tools
Issue-tracking features

Large teams need a paid plan
Not optimal for non-developers
Make your business more agile… for free!
Your organization may need a little nudge to take the path of Agile project management. But the good news is, the tool that will make you switch probably has a comprehensive free version to help you try it out or start out your business! Did you find the best match in our list of free software for agile project management?
Feel free to browse our full list of project management software to explore your options further. Have you found a tool that revolutionized the way your company worked? Feel free to share your experience below!
Software Recommendations