Beesbusy: in summary
Beesbusy is a collaborative planning tool. Easy to use, it allows to federate expert users and occasional users.
- The planning of the tasks is materialized in a schedule in the form of a Gantt chart (view When of the project), which remains simple and easy to adapt. The multi-project views allow you to have an overview of all your activities.
- Resource planning is done in a view displaying all resources and associated tasks on a schedule (Who view). This view allows you to distribute the workload and to plan it, considering the occupation rates and the constraints of the resources. This planning view by resource also exists in multi-project mode, greatly facilitating arbitration when distributing work to different projects.
By planning tasks AND resources, you activate the levers that allow you to build realistic schedules. You regain visibility on your activity, and everyone gains in serenity.
Simplicity is the key to a successful deployment
Beesbusy's interface is easy to handle, allowing each user to quickly understand how to organize himself.
This is the essential element for a tool to be really used by all, especially by the occasional users and/or those who are not at ease with the computer tools.
Manage your projects
The main steps of project management are as follows:
1. List the tasks to be performed.
2. Evaluate the workload required to complete each task.
3. Assign real or virtual resources to the tasks and allocate the workload to each resource.
4. Plan the tasks by materializing the sequence of tasks and milestones in time and by integrating the constraints and the occupancy rate of each resource.
5. Update the schedule very regularly according to the progress of the work and in particular the remaining time on the tasks which can be re-evaluated during the project.
Beesbusy has advanced functionalities that allow you to perform these steps and to take the height on several projects at the same time:
- What view: task lists.
- When view: dynamic Gantt chart, visualization of a project in time.
- Who view: team planning, visualization of the distribution of tasks and the workload of collaborators with their occupation rate and availability.
- Multi-project: all current projects, customizable filters.
- Dashboards: customizable indicators and creation of project portfolios for monitoring in reporting mode.
- Agenda: view all tasks by day, week and month with their occupancy rates, and manage their constraints (unavailability, vacations, weekly work schedules).
Many useful features for everyday life
To help you work efficiently, whatever your activity, many features are at your disposal:
- Duplicate projects, allowing you to create template projects and be efficient when the activity is recurring.
- Drag & drop the tasks to easily reorganize them.
- Prioritize tasks within a task list.
- Record comments on the task and exchange with your team.
- View the progress of a task with its percentage of completion.
- Notify in a targeted and relevant way thanks to the buzz system.
- Schedule reminders on tasks to ensure their completion and follow-up.
- Establish a recurrence so that a task is repeated at the chosen frequency.
- Detail the actions to be performed in a task in a checklist fashion.
- Add useful documents to complete a task.
- Synchronize your tasks with your Google calendar or your Outlook calendar (MO365).
Its benefits
Combines advanced project management and tasks lists
User-friendly and designed for all, from beginner to expert
Plans with a volume discount for your team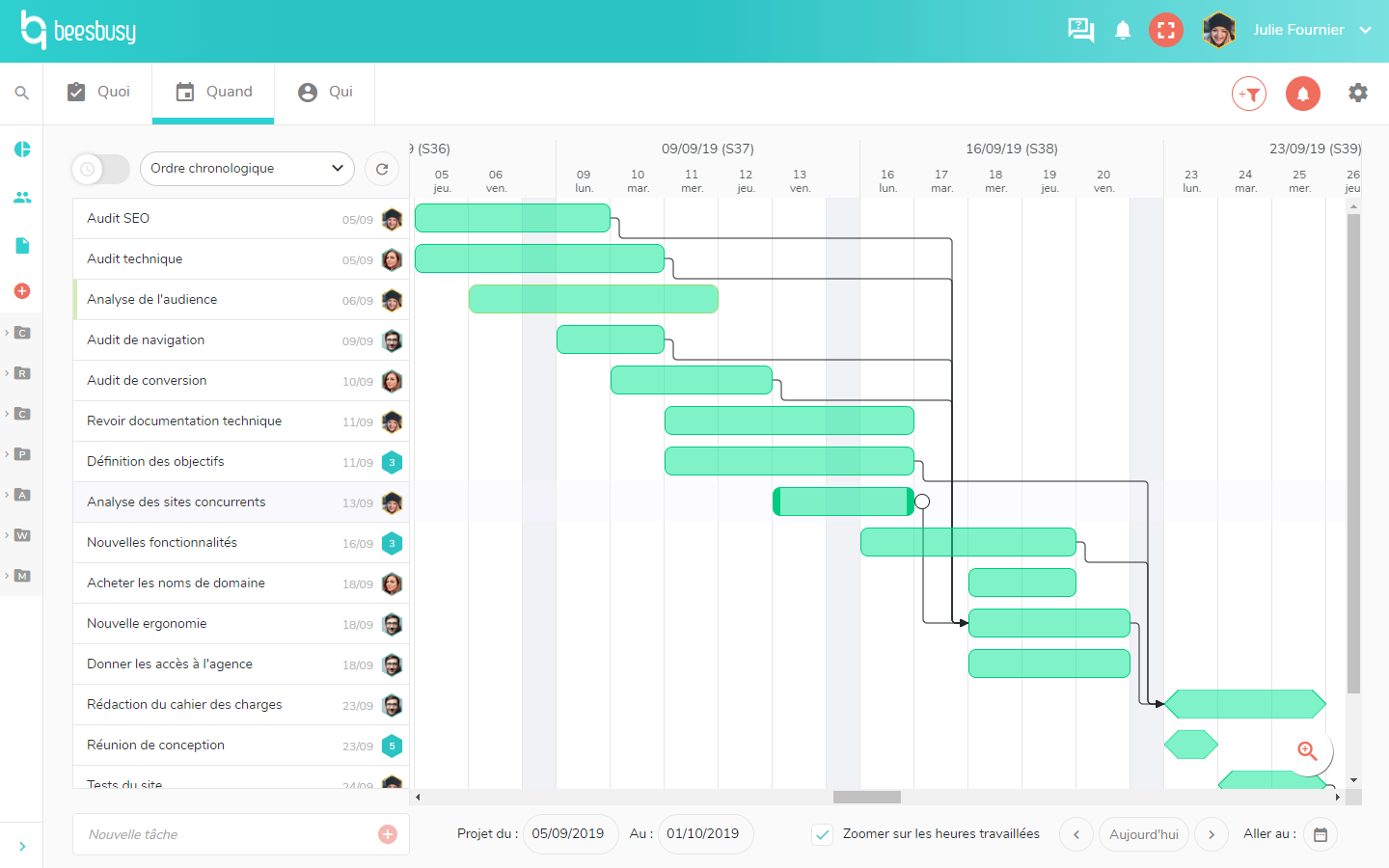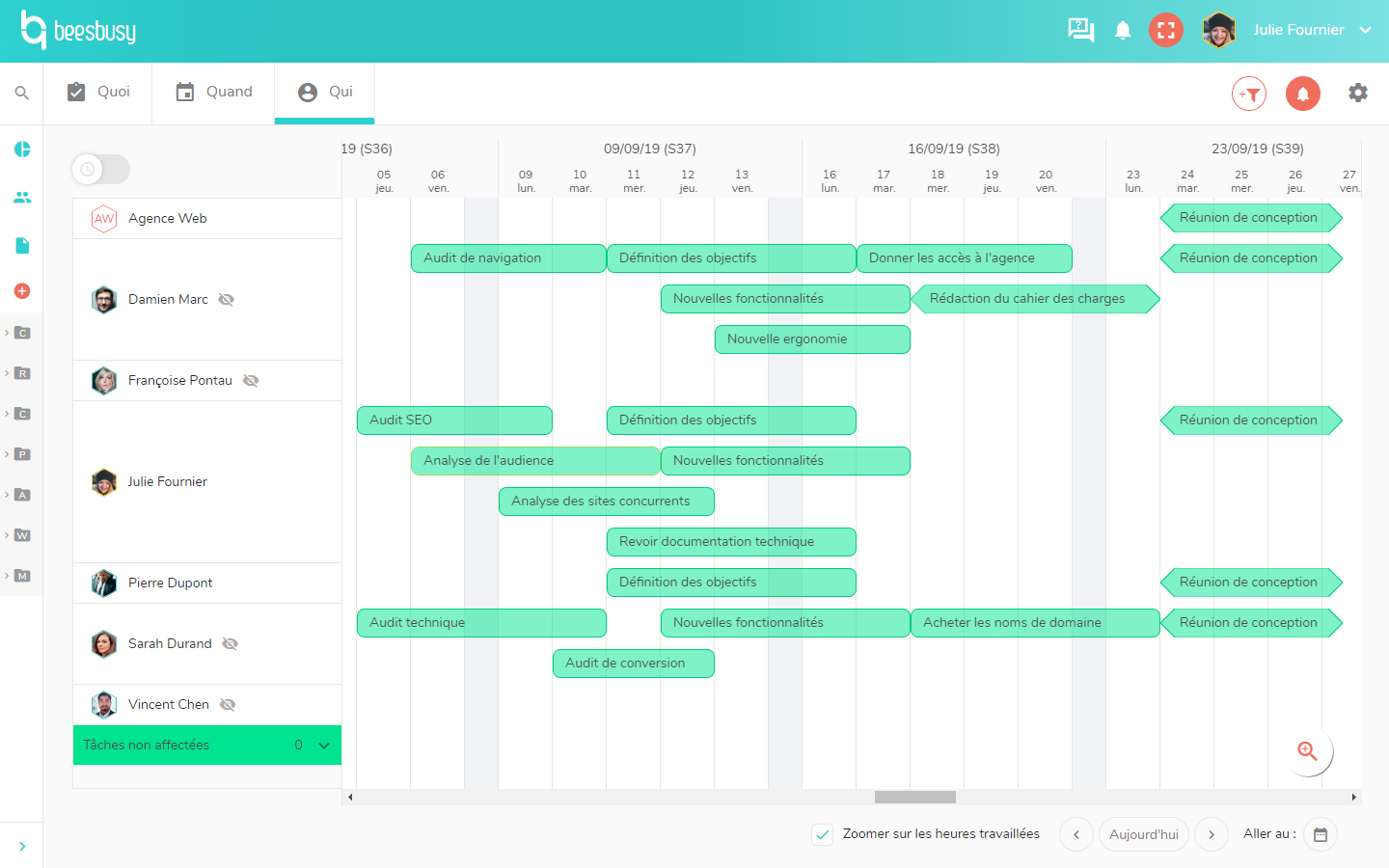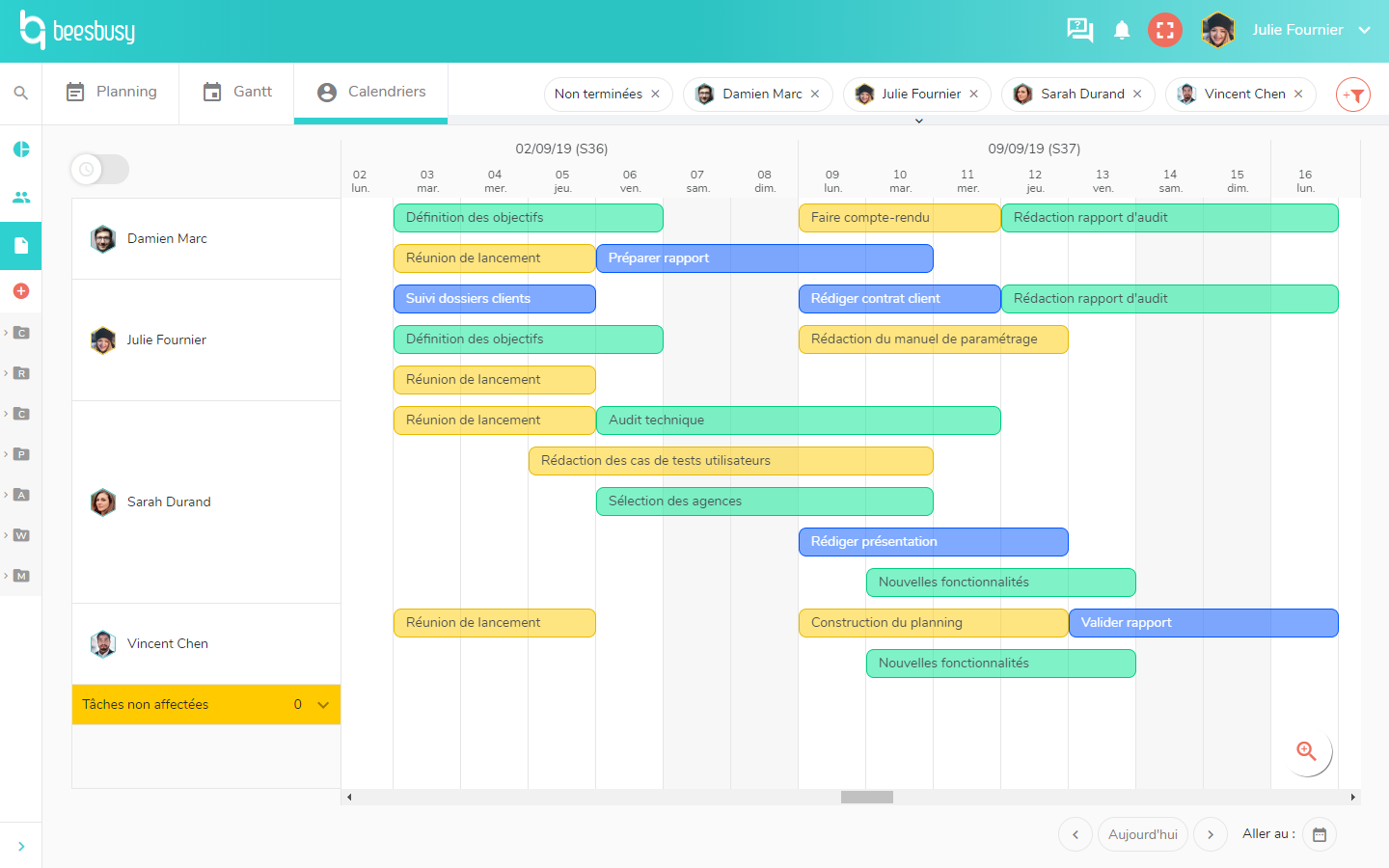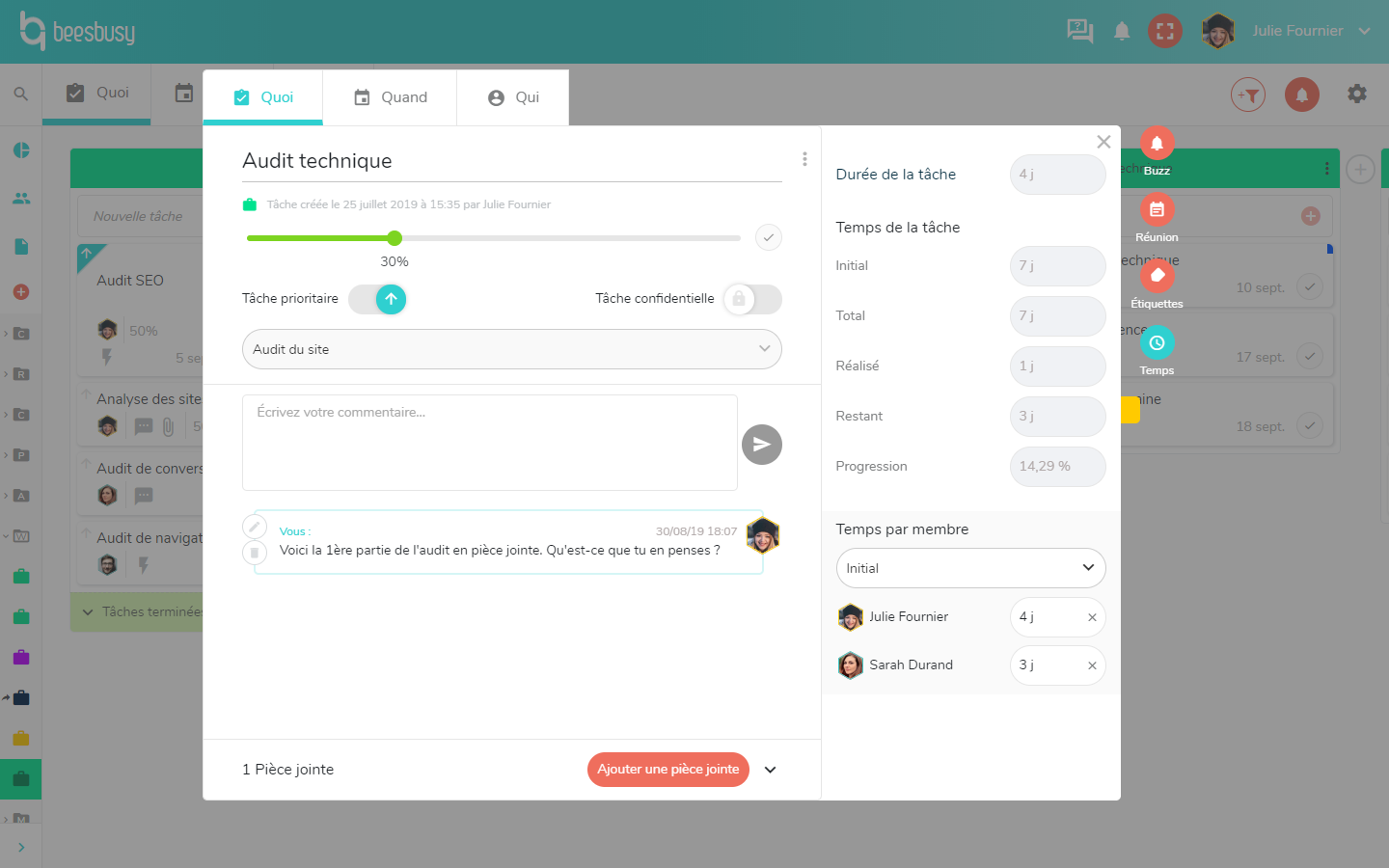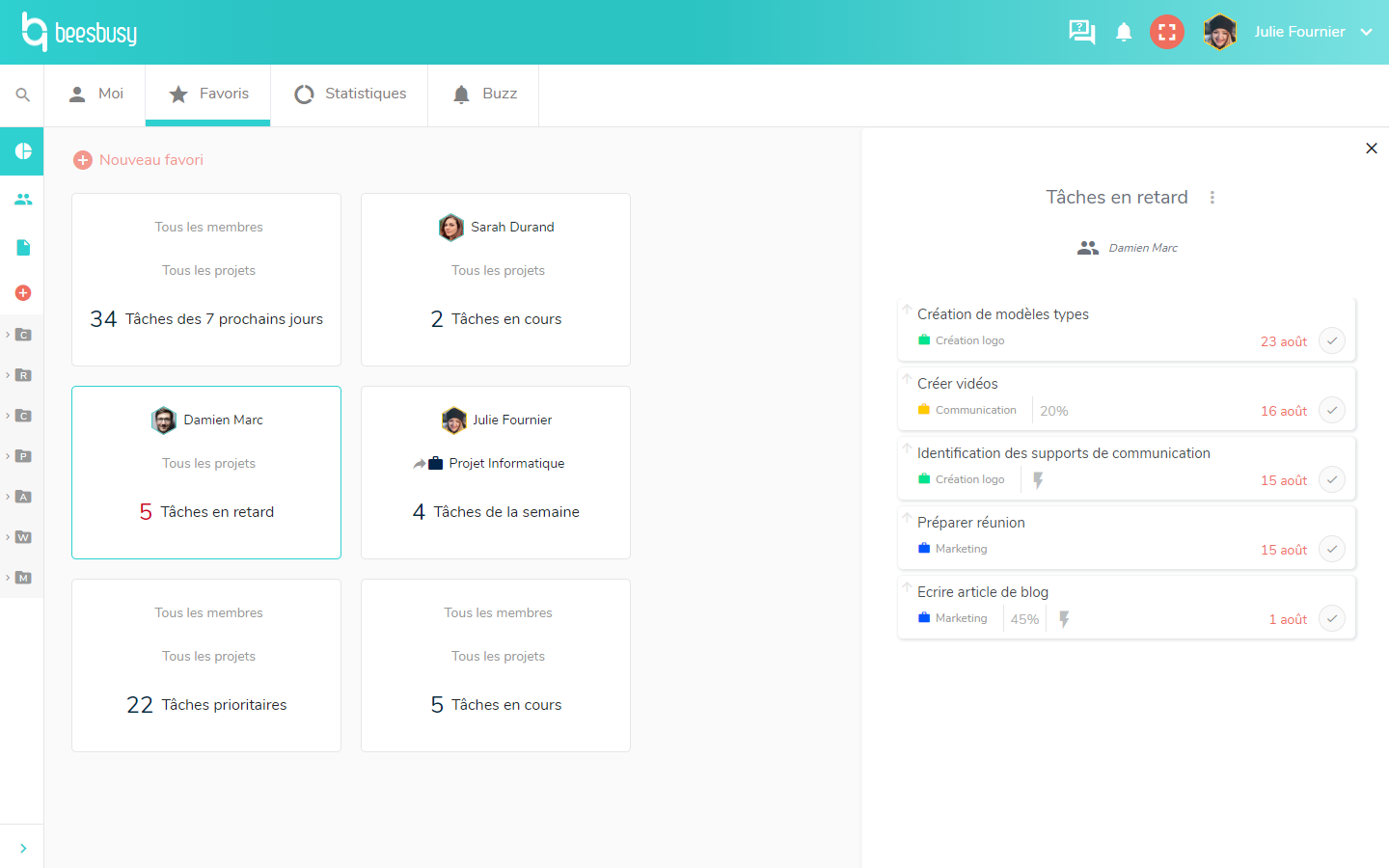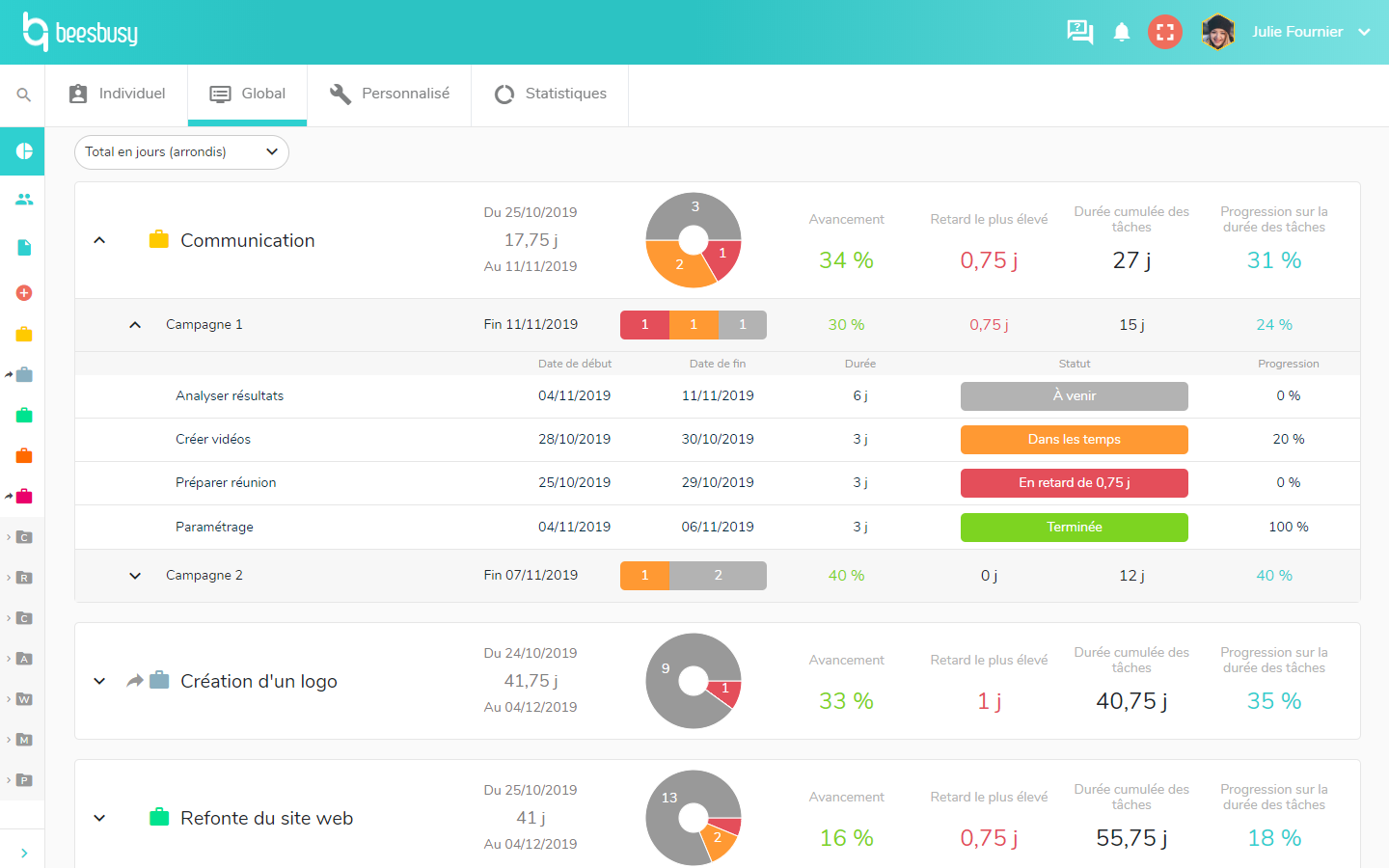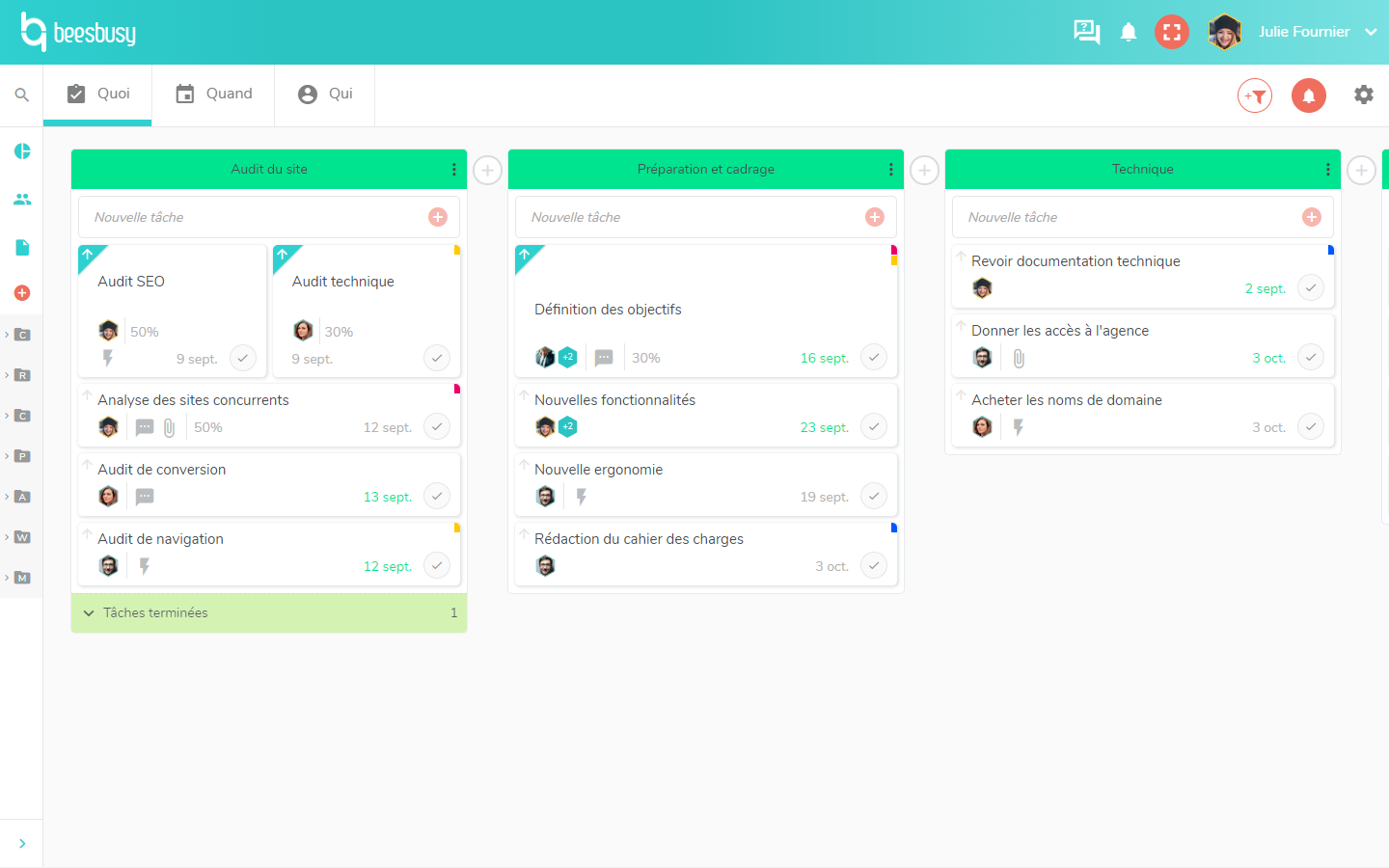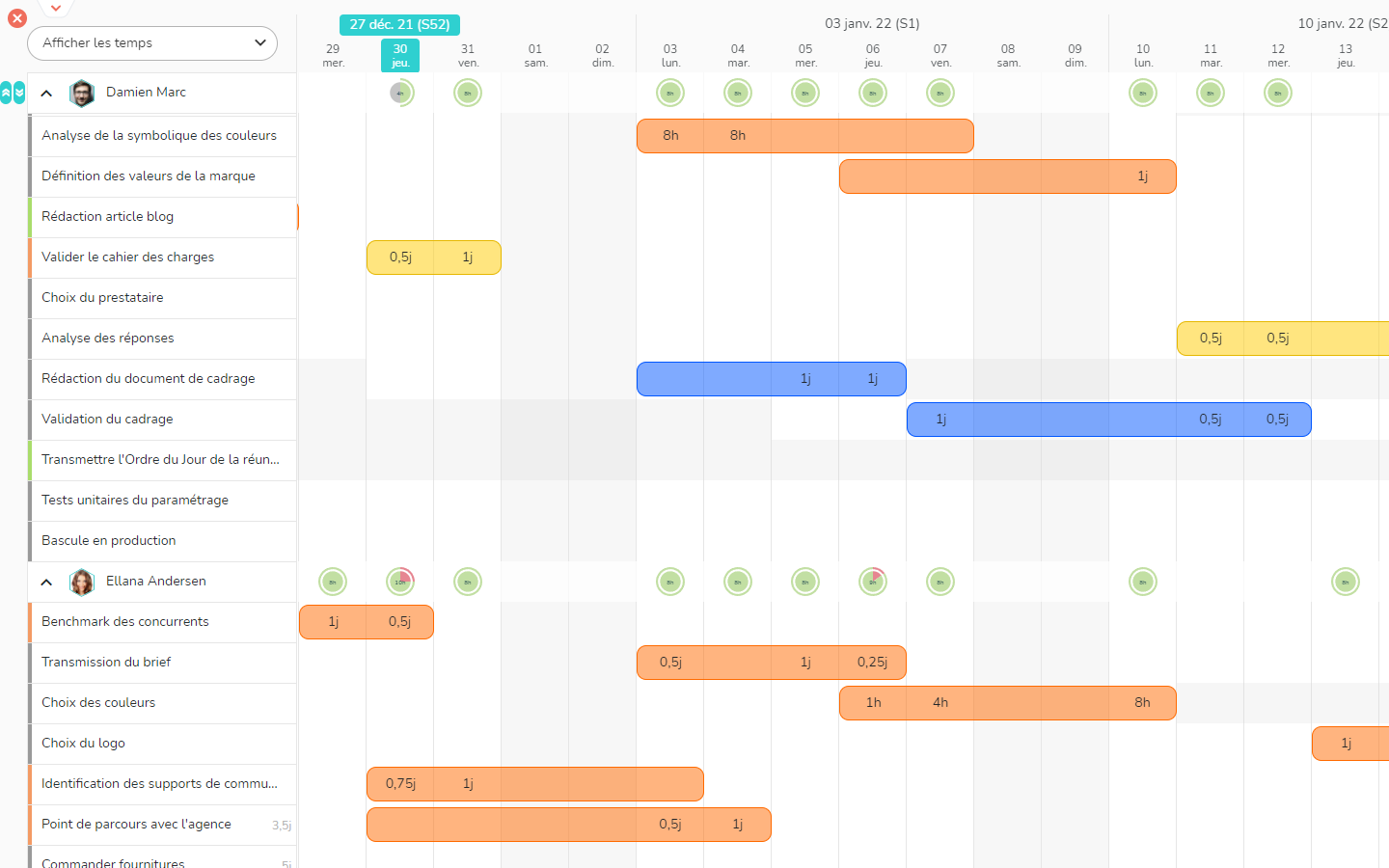 Beesbusy: its rates and features
Appvizer Community Reviews (0)
The reviews left on Appvizer are verified by our team to ensure the authenticity of their submitters.
No reviews, be the first to submit yours.