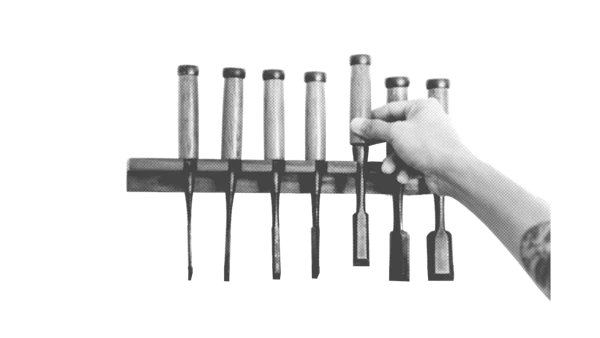 Manage the business AND the team by choosing the best cloud ERP!
Are you struggling with organization? Do you wish to gain time by trying this new modern solution? Which Cloud ERP system should you choose?
Choosing a Cloud ERP (opposed to a normal ERP) will make you more flexible, improve collaboration, and will be a huge money saver as well as improving productivity.
Luckily for you, we will first of all explain properly what a cloud ERP system is, what criterias to look for and what benefits you get from it.
We have also put together a comparison of the best Cloud CRM software.
What is a Cloud ERP system?
Nowadays, modernization has taken over our lifestyle. We have computers and programs doing everything for us.
An Enterprise Resource Planning (ERP) solution called cloud ERP uses a vendor's cloud computing infrastructure. It enables access for businesses over the internet. Inventory, order, and supply-chain management are just a few of the crucial business processes that are integrated and automated by ERP software.
Users of cloud ERP have online access to software programs that utilize pooled computing resources. Because computing resources are rented monthly rather than bought outright and managed on-site, cloud ERP typically offers substantially cheaper upfront expenses. When a firm expands or a new company is added, it may quickly scale its business productivity software by choosing the correct cloud provider.
What does a cloud ERP do ?
Improve agility: It is challenging for departments to cooperate to achieve similar objectives if a corporation relies on different reporting systems, many of which employ workarounds and Excel spreadsheets to get past a lack of connectivity. These businesses frequently operate in sectors like professional services and are experts in their fields.
Manufacturing technologie: Innovative manufacturing technology may assist businesses in launching new, customized goods and variations quickly as well as in enhancing and innovating their production procedures on a constant basis. No matter where or in what quantity their products are manufactured, businesses may still achieve the desired quality and operating efficiency. Additionally, they are able to adapt swiftly and successfully to shifting consumer needs, production demands, and product specifications.
Customer Management: Using a cloud ERP will help you keep track of your team and help you manage their profiles and interactions. It's also possible to see a customer's history with your company in just a few clicks!
Order Management: As your firm expands, order processing will become more difficult, therefore it's critical to pick an ERP system with an order management capability. Order handling may become more challenging as your company expands. Select a platform that can handle orders from several locations so that it may grow with your expanding company. A cloud ERP will help with billing and also accounting management.
Ease of application: More businesses are choosing cloud ERP due to its simple integration, scalability, and agility. Due to the "bolt-on" solution's high cost and complexity, these solutions are difficult to integrate with the ERP system.
Cloud ERP will not only organize a catalog management, but also a pricing management that will be followed with an inventory management. It will also help you with Business Analytics: everything will be automatic and accessible just in a couple of clicks.
How to choose your Cloud ERP software?
1. Acumatica
Acumatica, a well-known online program, typically costs $12,800 per year to use. You will have access to features like a General Ledger, Cash Flow, and a Balance Sheet using this accounting software. Acumatica offers updates every day so you may benefit from all the greatest features of this accounting system.
💪 Acumatica has a complete monitoring of financial, marketing, sales and service.
2. Axelor
In contrast to conventional management systems, Axelor is a cutting-edge, ergonomic ERP that puts the needs of the user first. By minimizing the time-consuming and expensive custom innovations as much as possible, the solution adjusts to the demands of businesses. Your data is stored either on-premise, that is, on your own servers, or on their dedicated servers at OVH in France.
Additionally, you can profit from certain mobile applications.
💪 Axelor gives you many accounting entries (accruals and allocations, assets management, balance sheet, bank synchronization, cash flow forecasting, consolidation and reconciliation).
3. Brahmin Solutions
Your company becomes more productive with Brahmin Solutions. Their software simplifies your processes, caters to consumer demands, and establishes the foundation for the success of your company.
💪 Brahmin Solutions will help you with barcode scanning, multi-currency, reports & analytics, custom templates, custom fields, email templates, roles and permissions, bills of materials and more!
4. Brightpearl
Brightpearl was created exclusively for sales teams and merchants. It includes capabilities for customer relationship management, financial management, warehouse management, stock and order management, supplier management, and logistics. Numerous systems, including Shopify, BigCommerce, and Magento, are compatible with Brightpearl.
💪 Brightpearl has a Secure Sockets Layer with a 360° reporting point of view.
5. Epicor ERP
Epicor ERP has many great features and adapts to the evolving needs of every organization. such as in Accounting (cash flow management, cost accounting, dashboard & reports, financial accounting, general journey), collaboration (planning overview), ecommerce (product categories management).
💪 Epicor ERP has versatility. Its modular structure ideally adjusts to companies' changing demands.
6. Method CRM
Method CRM is a solution for everyone's workflow that will Boost your sales with easier lead management and will drive more repeat business. It will also maximize productivity with quick and easy invoicing, effortless time tracking, seamless work order management and automated job scheduling and routing
💪 Gmail, Outlook, and Mailchimp are just a few of the platforms that Method CRM natively links to; Zapier offers hundreds of more connections.
7. Netsuite ERP
Netsuite ERP assists businesses in managing their essential business activities with a single, totally integrated system as the first ERP to be created in the cloud. This covers order management, inventory management, supply chain management, and accounting. The software's multi-tenant, multi-language, multi-currency, and multi-tax capabilities make it appropriate for businesses with a global focus.
💪 Netsuite is great with accounting. It will do accounting for balance, dashboard, data export, entries, accruals and allocations, annual reports, balance sheet.
8. Odoo
Odoo is an open-source software program created to satisfy the requirements of businesses of any size (or budget). In Odoo, there are 45 modules that may be used to satisfy whatever demands your business could have. These include accounting, customer relationship management, sales, marketing, promotions via email and SMS, events, marketing automation, surveys, and more. Select the apps that best suit your company's needs, including CRM, sales, projects, and more.
💪 Odoo englobes accounting, collaboration and communication for a better operation.
9. Oracle ERP cloud
Oracle ERP's features are procurement with Inventory management, purchasing and suppliers management, production with capacity planning and production resource planning and, security & confidentiality with secure sockets layer (SSL). You can establish a data warehouse or lake on the cloud with little to no data preparation can save time and money. You can also quickly generate your budgets and forecasts from your project plans, resource plans, or from existing financial plans.
💪 Oracle ERP gives you strategies to gain better insight on the supply chain.

Oracle ERP Procurement Cloud
platform for managing the purchases of a company
Learn more about Oracle ERP Procurement Cloud
10. Ramco ERP
Ramco ERP deals with:
Global Payroll & HR (payroll software, managed payroll services, code HR, time & attendance, HCM integration and pandemic control system).
Logistics Software (transport management (TMS), warehouse management (WMS), fleet management, finance & accounting, hub management and rating & billing).
💪 Ramco ERP has an enterprise asset management database that will look at production, finance, supply chain management and project management
11. Rossum
Rossum features automated document intake, processing, duplication removal, and queue routing. Even when layouts change, you can confidently read and capture a document's information. With an ergonomic user interface and solid workflow principles, you may speed up manual evaluation of data output. By automating time-consuming operations like computations, transformations, and follow-ups, you may save time.
💪 Spend less time handling papers before transferring them to your data capture system.
12. Sage Intacct
Sage Intacct will manage data with real time reporting, consolidate entities in minutes, automate accounting tasks and free your team to focus on higher value work. It will also manage your organization's budget and plan, get predictive insights to make data-driven decisions and manage HR and Payrolls.
💪 They host webinars for regular updates and the customer support is excellent.

ERP focused on financial management and accounting monitorin
Learn more about Sage Intacct
13. Scoro
Scoro serves as the administrative center for your company, centralizing all of your work which consolidates all of your entities in minutes and slices and dices your data with real-time and multi-dimensional reporting. You can free up your staff to concentrate on higher value tasks. Through Zapier, Scoro provides highly flexible interfaces with well-known accounting programs, online storage services, and more than 1,000 other products. Put an end to sporadic work and interruptions.
💪 Scoro gathers all the data required to evaluate the status of a project. This is a great tool to monitor the workload for your team. The email feature is useful for securely storing sensitive corporate data as well.
14. Syspro ERP
Syspro ERP is a cloud ERP created for manufacturers and distributors. It can be deployed in the cloud, on-premises, or accessed via any mobile device. Here is a list of elements they will receive by using Syspro ERP:
Order Management
Production Control
Supply Chain
Planning and Scheduling
Cost Control
Inventory Management
Business Operations
Financial Management
Business Insights
Traceability
Process Improvement
💪 Syspro can be deployed in the cloud, on-premise, or accessed via any mobile device.
Tipalti offers an end-to-end Accounts Payable Automation system. It streamlines the procedure for paying several partners and suppliers. All the documentation, invoices, and payment approvals are centralized with the aid of Tipalti. They will organize, carry out, and reconcile the complete process of sending outbound payments to partners and suppliers, use the accounts payable software and global partner payment automation.
💪 Tipalti will take care of analytics, vendor management, purchase invoices, purchase requisitions and purchase orders.
What benefits will you get by using a cloud ERP?
Cloud ERP has been proven that costs are largely reduced because:
You'll spend less on computing infrastructures (hardware, data servers …),
You won't have to employ as many IT support members since the data center will do the work automatically,
You will only pay for what you need
You'll avoid attacks on the company's server because the data is not stored locally but secured on the cloud. You can access the system anywhere and from any device which makes it very accessible and means that you could travel anywhere you desire and always have your secured information with you.
You might quickly complete the implementation of an ERP cloud system for your company with a low beginning cost. Because you don't have to set aside money for a separate ERP system, operations might become much more inexpensive for smaller businesses.
You never have to worry about data being compromised by a third party with cloud ERP since the system keeps track of all activities and completely secures your data. Cloud ERP enables process improvement for businesses in the manufacturing sector by offering real-time insights. Application programming interfaces (API) beta testing is simpler when done over a cloud platform.
Coworkers can communicate over huge distances and time zones if they all have access to the Internet or Wi-Fi. Data interfaces are equally shown across all devices thanks to cloud ERP.
Smaller Businesses can now use the same enterprise resource planning tools as big businesses thanks to cloud-based ERP. The fact that network gear is not an additional cost with cloud ERP is one of its primary advantages. You may get the assistance you require whenever you need it as a service subscriber, regardless of the time zone. This essentially lowers the entry barrier for companies looking to compete in the modern business sector.
You can still retrieve and enter data into the cloud using a wifi connection if there is a power outage in your neighborhood. The top cloud-based ERP suppliers offer users 99.98% uptime, and service updates keeping subscribers informed of any sort of advancement.
Which is the best Cloud ERP system for your business?
Companies may manage their internal operations cohesively with the help of the Cloud ERP. This implies that all facets of managing a firm, such as accounting, production, sales, marketing, and logistics, may be done in one location.
Cloud ERP technology is a great option for businesses looking to improve their financial management. You can increase productivity while also saving time and money.
Best tools for you