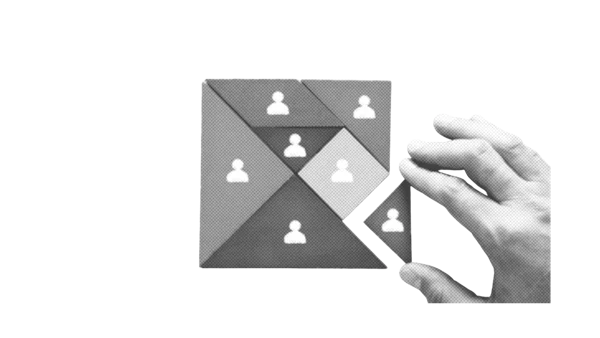 4 steps of Ecommerce ERP integration that you need to master
Are you looking for steps of Ecommerce ERP integration? If it's the case, this article is for you! ERP integration is crucial to the successful implementation of your Ecommerce platform.
To begin with, ERP stands for Enterprise Resource Planning. It is an integral part of successful business management, this is why a lot of companies have decided to invest more in it. Discover the benefits of ERP in ecommerce, steps, and tips for a better ERP ecommerce integration in this article!
What is Ecommerce ERP integration?
Enterprise Resource Planning (ERP) system is the backbone of your company's IT infrastructure. It manages your accounting, customer database, production schedules, material management, inventory, orders, and delivery.
The Ecommerce platform is a powerful business tool and therefore must work perfectly and integrate with your ERP. This task is not always as easy as you think because of the nature of your ERP and what it contains.
What are the benefits of integrating an ERP in your Ecommerce?
The integration of the ERP systems on your Ecommerce platform has many advantages. Here are the 3 principal benefits of it:
The variety and volume of your data
Your ERP allows you to connect to all of your company's data hub. This is a great feature because this information is vital to analyze everything from production trends to the effect of seasons on Ecommerce sales.
Real-time data integration also allows you to integrate Ecommerce payment and shipping information, orders, and customer details into your Ecommerce ERP system. Similarly, it allows you to upload and download items and inventory from the ERP to the Ecommerce platform. So, somehow, the integration eliminates the need in order to re-enter the information.
Full customization
Ecommerce ERP systems generally don't work well without some level of customization because no two companies are the same. Whether you use SAGE or SAP, chances are your system has been so customized that it is unlike any other system from another company.
Your Ecommerce ERP integration is unique to your customer needs and workflows. This is a good thing, but unique ERP installations also require unique Ecommerce integrations.
Increases internal productivity and customer satisfaction
Integrated systems play a vital role in streamlining several business systems. Orders are integrated in real-time with the ERP system, allowing the ERP user to track the order instantly and start processing it. Thus, the integration reduces the order fulfilment cycle.
​​Integrating Ecommerce platforms with ERP business systems helps business owners acknowledge how their business runs, save time, and, of course, gain more control over their business.
⚡To help you understand more about the benefits of integrating an Ecommerce ERP system in your business, Odoo and Appvizer have prepared a mini-book for you. Maybe you don't know, Odoo is an open-source ERP that covers all aspects of your business needs: CRM, Ecommerce, inventory, sales, accounting,… Odoo helps companies optimize and facilitate their Ecommerce process with advantageous prices for an excellent return.
Discover why equipping yourself with an ERP for the management of your e-commerce makes you gain in performance
Free download
The inconvenience of the manual task
The integration of ERP on your Ecommerce platform requires considerable time and effort.
Complexity
Your ERP allows you to reference all of your company's data, and then analyze it.
⚠️ However, please note that the huge variety of information contained in the ERP system poses a challenge in itself. The more data fields you have in your database, the more difficult it becomes to integrate.
💡 For successful integration, you need to identify, from the beginning of the planning, which ERP data needs to be synchronized and integrated into your Ecommerce system. To do this, you must first know about the type of information that will be shared between the ERP system and your Ecommerce platform. You need to realize the benefits of data sharing such as:
Product information
Customer information
Price
Inventory
Order/Invoice information
Delivery
Returns, etc.
Older technologies
ERP is an integral part of successful business management, but it may or may not have been upgraded in your company. Often, ERPs are upgraded on older technologies. For example, an ERP integration might be based on a system that is 10 to 20 years old.
From a practical standpoint, an older ERP may not easily adapt to third-party systems. This older technology can make integrations even more complex because outdated technologies are not compatible with high technologies. Often, IT departments spend years configuring an older ERP, troubleshooting issues, and creating workarounds.
Unique personalization integration
The ability to customize ERP integration systems is both an advantage and a drawback. Why do we say that? Because the more you customize your system, the more resources you will consume. Furthermore, it makes the ERP integration system more complicated. This is why we have to make a choice and select the better system that meets the needs of your customer.
4 steps of Ecommerce ERP integration
Successful Ecommerce ERP software integration begins with a thorough planning stage. In fact, integration starts before you even choose your Ecommerce platform. Here are the 4 steps to facilitate your Ecommerce ERP software integration:
Outline your Ecommerce road map
First and foremost, you need to know where and how data flows in order to develop an integration plan and synchronization strategy that will incorporate all contingencies for your future development. Then list all the applications that have a link to your business system.
Identify and understand the flow of data
You need to realize how data flows through your company before and after integrating an ERP. When you map the data flow, be sure to include all data sources. If you currently use ERP, do you know where the information exchange will take place when the integration is complete? What about new customers? Inventory?
If one of your goals with your Ecommerce platform is to generate more sales, how will you handle customer data? What about offline customers who place orders online? How will online and offline accounts be linked? Here is when ERP can help you!
Have you ever heard of Cloud ERP software? With Cloud-based ERP service, you can have access to the database every time and everywhere because the data is on the internet!
Identify and then avoid the manual, and slow process
Identify the step that takes your team lots of time, resources, and effort. Try to automate the system as much as possible in order to eliminate the manual repetitive task. For example, if your team spends lots of time trying to close the payment, try to automate and facilitate all your payout-to-reconciliation business processes.
Calculate and balance the ERP integration cost with your budget
Visualizing the ROI of ERP integration is a good way to balance it with your budget. What is the system that costs more? How can I optimize this ERP system without impacting the whole project?
The ERP integration cost usually depends on the number of man-hour. On average, ​​a typical ERP integration for mid-sized enterprise costs around $200 per user per year.
Tips for Ecommerce ERP integration
Simplify your integration
For a successful Ecommerce ERP integration, we recommend using workflow diagrams to represent the entire business. This will help your company and your integration partner have a visual representation of your various sales systems. Only with these elements will you be ready to consider an initial migration and integration plan.
Choose between ERP customization and ERP configuration
ERP configuration
This type of ERP is rather considered for companies that do not really plan to experience important growth in their commercial activities, in the short or medium term. The main function of this ERP is to receive and synchronize the data of your online store but in a generic way. Therefore, this type of integration may not be able to perfectly match your growth and lead to new needs.
Drawbacks:
Limitation in adding sales channels;
Recurring management fees;
Significant risk of incompatibility with your existing systems.
ERP customization
If you are planning a major growth, your business model is atypical or your existing systems are complex or require the interaction of several other systems and platforms, a custom integration would probably be better suited. In fact, custom ERP answers where a point-to-point/middleware ERP is limited.
To understand this statement, custom ERP is developed according to the business structure of your online business and, in this sense, is perfectly compatible and optimized for your personal reality.
Always prepare a plan B!
No matter how you plan, sometimes the information flow doesn't reach its destination properly. A well-designed Ecommerce ERP integration might have the risk of failure. The most common errors in the Ecommerce ERP integration would be: the database is not updated while the website runs independently, a shipment tracking number is lost, the inventory is insufficient, etc. To back up these problems, you have to prevent some solutions and a backup system.
Key takeaway
In Ecommerce, product positioning and customer acquisition are the main issues that help a company stand out. However, if time and manpower are used more for managing day-to-day operations, it becomes difficult to capture growth opportunities. Focus where it counts and start the ERP integration system with your Ecommerce now!
Free content
Discover why equipping yourself with an ERP for the management of your e-commerce makes you gain in performance
Free download
Best tools for you