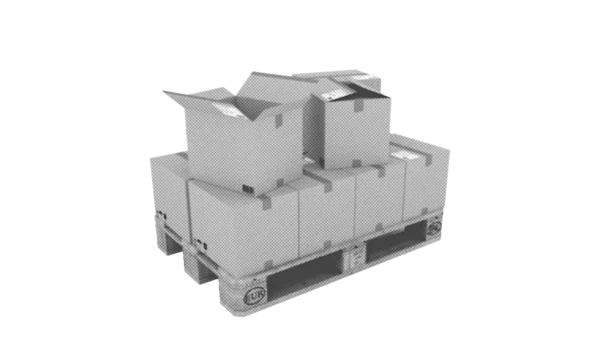 The Challenges and Future of Last Mile Logistics
The last mile problem requires special attention from logistics professionals.
This last step in the supply chain is the source of numerous challenges. Most stem from the density of urban areas. To be both fast and efficient, while also reducing the environmental footprint and shipment costs, is no small feat.
We will debunk the notion of the last mile and give you the keys to meet customer expectations.
The Last Mile: Definition
The last mile refers to the final steps between the warehouse and the final destination.
It is a concept used in:
B2B: for the last step before the delivery of stock or parts.
B2C: for house or pick-up delivery. The rise of ecommerce means this type of shipping faces growing demand, bringing its own challenges.
This last step of the shipping process is often difficult. Due to not being suited for bulk shipping, it is hard to accomplish cost effectively.
The last mile can strictly refer to the last mile travelled to urban customers. However, for rural areas, it could encompass the last 10 miles.
The logistics challenges posed by the last mile
Shipment costs
A study shows that last time delivery accounts for up to 41% of the total cost of shipping.
The initial steps of a delivery can be done on a just-in-time basis. This paves the way for substantial economies of scale. On the other hand, last mile delivery cannot be mutualized or integrated into global transportation networks.
Customer satisfaction
The rise of online shopping has increased the importance of a smooth delivery process. Competing businesses offer new services such as same day deliveries or real time tracking.
Sellers like Amazon excel at guaranteeing:
a fast delivery shipping time
flexible delivery services, meaning customers are free to choose the time or place
If your company can deliver its products efficiently while providing an optimal customer experience, it will have a real competitive advantage. A good delivery experience might turn a first-time customer into a loyal returning buyer.
Customers are also prone to filing complaints to the seller, even in the case of third-party delivery.
As a result, the last mile should be considered a crucial part of customer experience and therefore of your value chain.
Ecological footprint
The last mile could be responsible for 25% of total carbon emissions for postal services. Streamlining the process and ensuring its efficiency is part of corporate responsibility.
Customers tend to reward the value added by recyclable packaging to your global impact.
Complex logistic organization
New regulatory challenges can come in the way of an already tricky logistic challenge.
Logistics experts have to deal with the ever-growing number of transportation hubs to serve mora and more customers. In some cases, the recipient might have to be physically present to sign for the delivery. This creates the need to set up an appointment system. Shippers and retailers must work closer together to solve these new issues.
Urban regulations can make doorstep delivery a daunting task too. Urban saturation and environmental concerns have prompted cities to take countermeasures. More and more cities such as London have a heavy regulatory framework to control the flow of vehicles in urban centers. Pedestrian-only zones and traffic or pollution control systems are now commonplace.
Innovations to solve the last mile problems
For the reasons discussed above, logistics management is all but a secondary preoccupation for businesses. But new technologies and innovations are there to help you overcome last mile logistics challenges.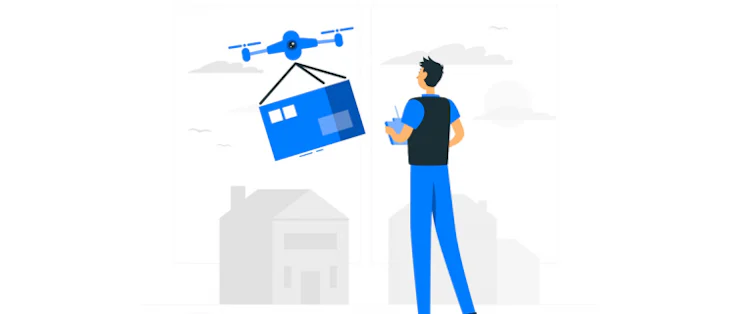 New delivery methods
Pick-up points are a great way to meet your customer halfway. They reduce the number of stops made by logistics providers from 50 to 15 on average. It also gives the final recipient more flexibility, as they can choose when to retrieve their package.
Click and collect can be considered if your business has brick and mortar stores. Your point of sale can benefit from more visits. Customers could make an additional purchase while picking up their order. No shipping fees required.
Using technology to optimize delivery
Transportation Management Systems can be a great way to optimize the tracking and scheduling of shippings. These can streamline each step of the shipping process until its fulfillment.
These can:
Use algorithms to calculate the optimal delivery route. They can adapt in real time to unforeseen events such as a recipient being away. Machine learning makes these tools better over time.
Warehouse Management Systems can help logisticians streamline the supply chain. They provide insights on the best way to organize logistics flows, so you have more leeway to adapt. They make tracking KPIs (such as the number of stops or per-parcel delivery costs) easy.
Innovative, eco-friendly initiatives
Autonomous drones and robots could be the future of doorstep delivery. These innovative technologies are promising, environmentally friendly solutions. These new vehicles are more carbon efficient and can reach the final destination more quickly.
Start-ups have developed solutions, which include on-foot or bike delivery services. These are more nimble and can adapt to crowded cities. Others have partnered with global delivery companies to provide innovative services such as collaborative delivery.
What did you learn?
The last step of a delivery is sometimes overlooked by retailers. However, the last mile of a delivery might seem insignificant, but it is in fact a crucial touchpoint of each sale. It is the most direct way to touch your customers and give a good impression. With ever more complex challenges brought by online shopping and urbanization, it is a thriving space for competition and innovation.
Always be on the lookout for the next breakthrough in delivery services!
Best tools for you