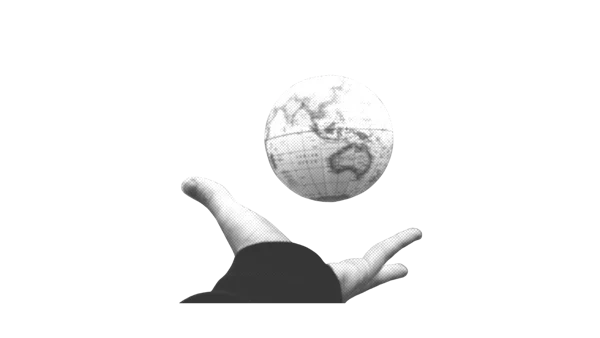 What is International Trade Compliance? Strategic Advantages
Nowadays the commercial marketplace is dependent on overseas trading for optimal competition, which is why international trade compliance is more complex than ever. Every day new commercial agreements are made between countries, meaning new regulations are established which companies have to comply with. Violations of these agreements, whether consensual or not, bring enormous repercussions to companies, both functional and financial, that can lead to a companies sanction or worse, bankruptcy.
It is of utmost importance to effectively manage trade practices for guaranteeing a correct supply chain management; because of this most companies have a complete team using international trade programs in order to comply with the ever-changing international regulations.
In this article, you'll have the opportunity to understand the importance of international trade compliance and how it can become a strategic practice for your company's effective trading.
What is International Trade Compliance?
International Trade compliance is the operation of commerce between different countries while abiding by each of the parties' regulations, in order to guarantee security and ethical practices; keeping in mind that every country has a different treaty and regulations that vary according to the type of merchandise and the country of origin.
This best practice is incorporated in every multinational company as an imperative function of handling trade; every one of these corporations have a team just for their logistics in supply chain, due to the heavy weight this area carries for assuring product or service delivery. This has become the entry point into what is called international business, crucial for commercial expansion.
What is import/export compliance?
The commercial activity of importing/exporting goods and services from one country to another, as part of a supply chain strategy, while abiding to each party's regulations. Its main goal is to optimize a company's commercial practices by expanding internationally for better product positioning or outsourcing, while complying with each country's rules and treaties.
Why is trade compliance important?
Due to today's extensive global commerce, every country has different regulations and treaties for correct quality and safety control that companies must abide by.
Because nowadays any person is vulnerable to external factors, such as, illegal substances, weapons, epidemies, etc., countries establish many regulations for control of goods, services and people entering their territory.
Which is why international trade compliance plays a big and important role in the strategic practise of companies effective trading.
It enables businesses to minimize risks of fines, penalties, shipment delays, etc. by accordingly complying with a country's controls.
If a company does not abide by customs regulations, this can be subjected to risks that can be incredibly damaging to the company.
Risks of not being international trade compliant
When companies don't comply with regulations, it is called trading bad practice; this occurs when businesses are not well managed, and are not up to date with countries' laws and requisites. Not ensuring correct compliance with international regulations can bring many repercussions to a company's practice that can evolve into irreparable damages, from customer loss to eventual bankruptcy.
Some of these risks include:
Financial Sanctions and penalties
Shipment delays
Lost merchandise
Over taxation
Criminal Offences
Customs Hold
Remember that international trade programs are useful for minimizing noncompliance risks, and overall helps correct management of international trade by:
automating processes,
simplifying functions,
and real-time tracking of goods processing,
helping companies optimize managing costs, while effectively estimating delivery.
4 Benefits of International Trade Compliance
Benefit #1: Minimizes risks
Not abiding correctly with countries' rules can bring many risks towards companies' overall management. By guaranteeing correct compliance, companies reduce the risks of sanctions, penalties and overall profit loss.
Furthermore, when countries have a standard quantity of trade towards the same destination and keep a clean track record, authorities tend to be more lenient, and process faster the trading goods.
Benefit #2: Guarantees customer satisfaction
If companies minimize risks, they can ensure correct and timely delivery, thus increasing brand loyalty and overall profitability.
This type of customer relations management is what primarily separates companies from their competition by offering an added value to their proposition that makes customers spend extra money if it means they'll get quality service.
Benefit #3: Keeps ahead of regulations
Seeing as nowadays countries have different treaties with each other, it is imperative to keep up with constantly changing rules for minimizing risks. Keeping ahead of regulations allows companies to not be caught off guard with new rules, while maintaining their practices.
Benefit #4: Competitive Advantage
By minimizing risks, guaranteeing customer satisfaction and exercising an overall proactive approach to regulations, companies develop an advantage over competitors due to them ensuring product placement, quality and optimizing profits through an overall efficient supply chain management.
When regularly trading and maintaining a clean report on incidents, customs regulations tend to process goods in a rapid manner, because of the frequency of the trade; allowing companies to be more efficient and ensure a faster delivery of goods.
Tools for better trading
Tools such as TRADE.EASY allows companies to be proactive by:
managing overall trading functionalities,
monitoring key indicators through an intelligent dashboard for easy tracking and decision-making
better manage their orders tracking while saving money and time by guaranteeing product delivery.
This type of tool is imperative for the correct management of your imports/exports, because it offers you a complete platform where users can track and process their contacts, products, orders, documents and actions through automated tools.
International Trade Compliance: the best choice for your company
Being Internationally trade compliant is a vital component of global business. It is what determines a company's good practice from bad practice, and in the end, allows for overall brand positioning and customer loyalty.
The use of compliance tools is imperative for keeping up with regulations and overall task simplifications that in the end will save businesses copious amounts of time and money by efficiently managing their supply chain.
This best practice is said to be an imperative method for continuous developing companies, whose main objective is of global expansion. However, the bigger the company the bigger the risks, which is why implementing correct international trade compliance is of such importance and must be treated with adequate care and the right tools.
And you? Are you trade compliant?
Best tools for you