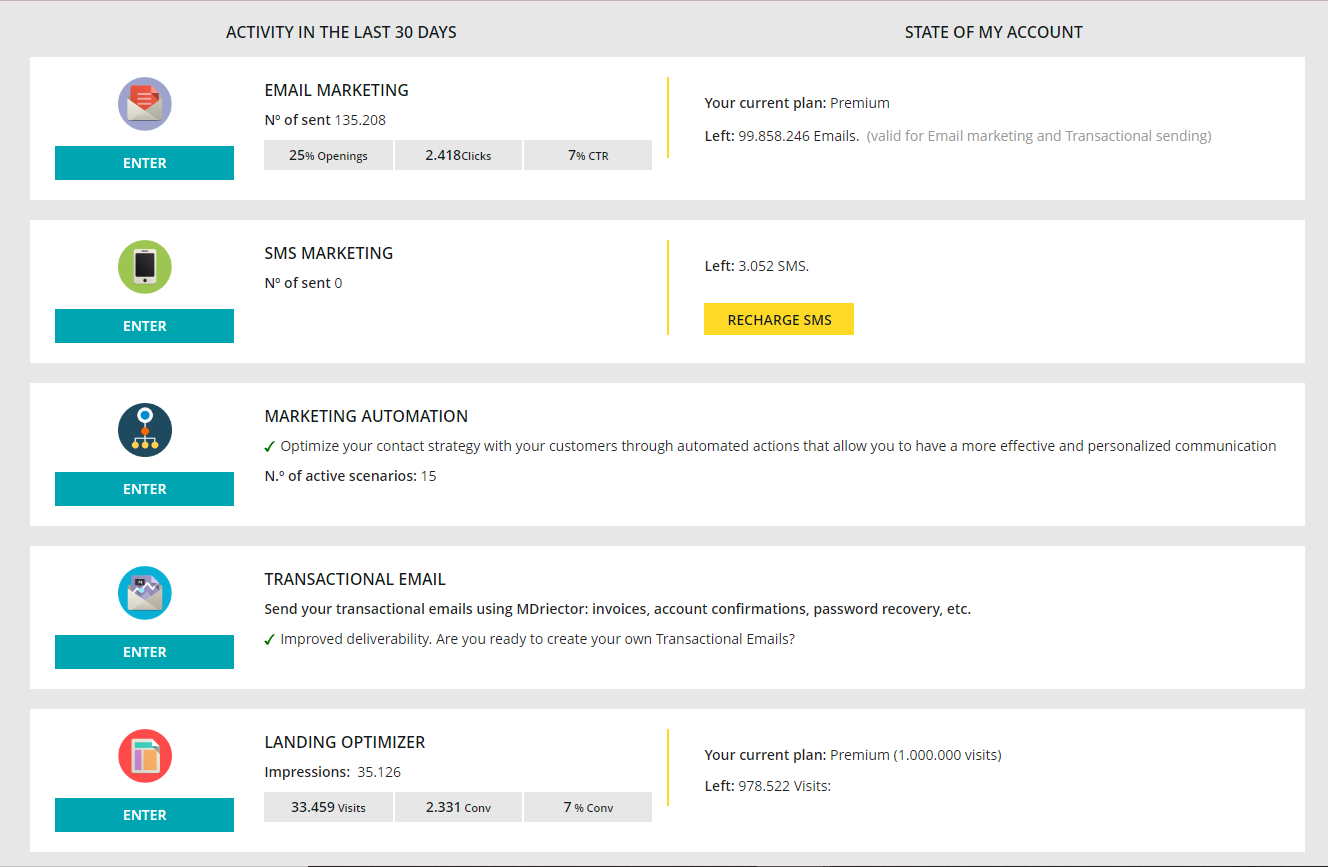 MDirector
Presentation of MDirector
Marketing software that includes Email Marketing, bulk SMS, Landing Page builder, and Marketing Automation: All in one platform.
*Create emails and newsletters easily with the drag and drop editor. Save time, sending your campaigns in minutes.
*Optimize your sending using Test A/B.
*Evaluate your performance with advanced real-time reporting.
*Know your audience and stay one step ahead with MDirector's user rating system.
*Create workflows to automate communications and make sure you're present in the right moment.
*Take care of your domain reputation: With the MDirector Spam test, you can evaluate the likelihood of an email being considered SPAM.
*Manage your subscribers list using advanced segmentation.
And, so much more... Visit MDirector web page to check the complete solution. You can try for free and get up to 5,000 free emails/month, and create landing pages up to 1,000 visits.
Advantages of MDirector
Deliverability, No daily sending limit, Editor Drag and Drop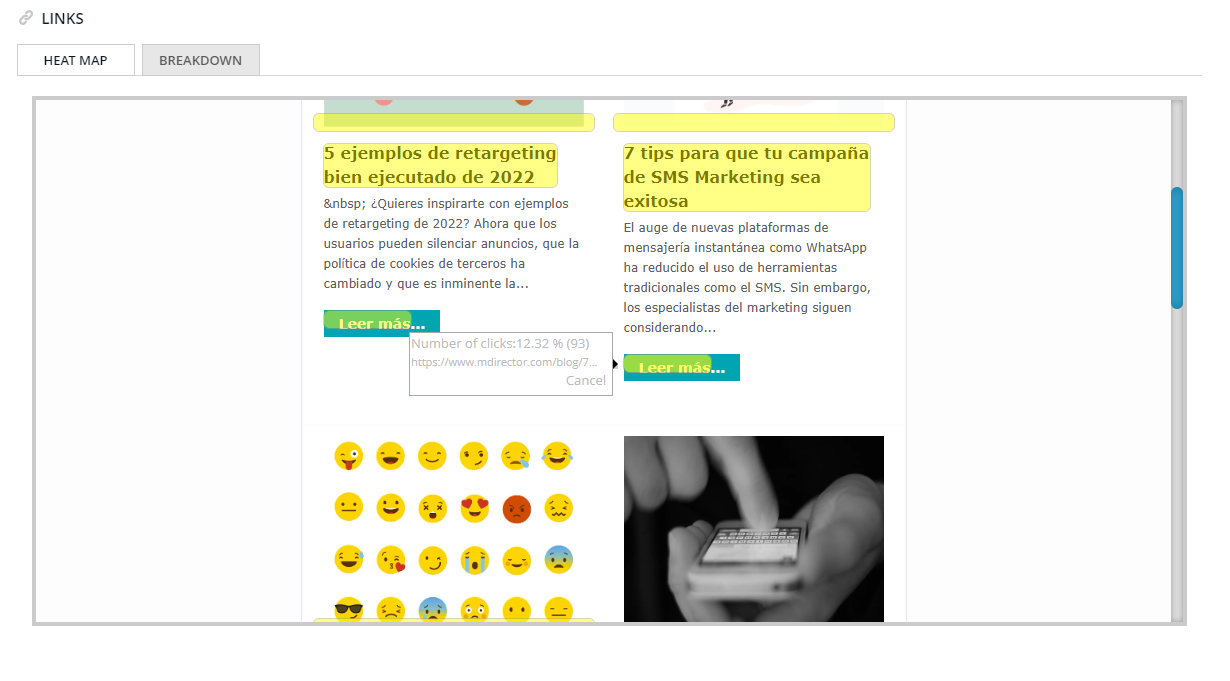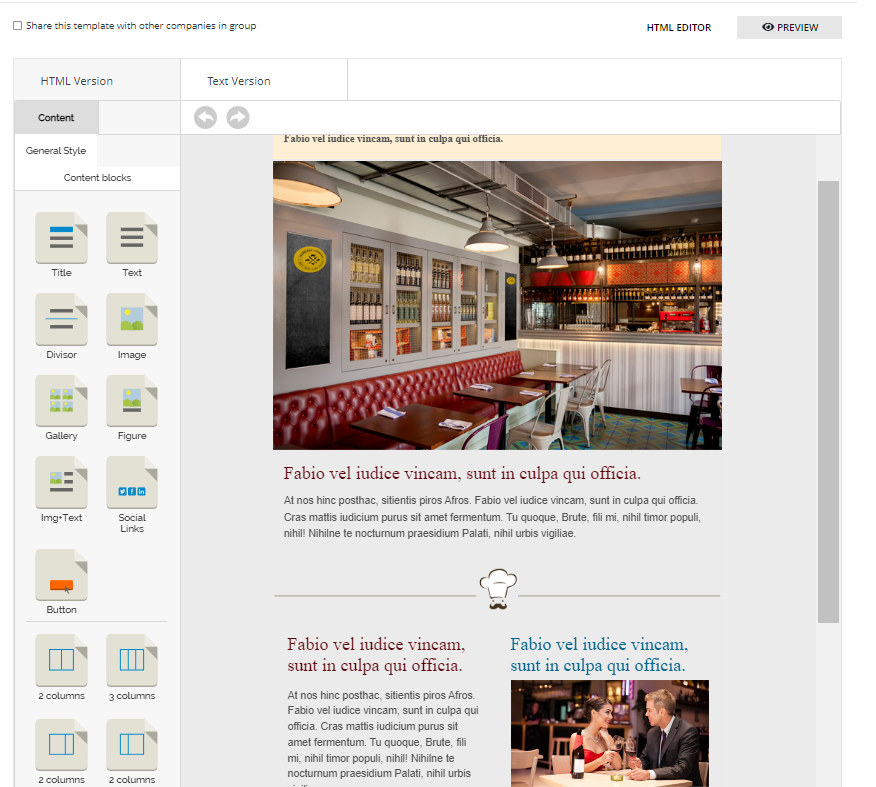 Prices and features of MDirector
Customer reviews about MDirector (0)
No reviews, be the first to submit yours.