Conjoint,lys free online survey tool is an easy free survey tool which allows for discrete choice experimentation to help both optimize pricing and product features.
The tool offers a number of advantages which include setting up unlimited experiments, customising the look of each survey, collecting responses (including sourced from panel providers), and analyse the data. Build simple insightful reports, explore market segments, simulate market shares, export to Excel and PowerPoint, and much more.
With multiple language support, the tool is can be leveraged across different countries.
Conjoint.ly is an all-encompassing tool from designing the experiment to packaging the results.
Editor: Conjoint.ly
Strengths of Conjoint.ly
Custom Branding
Intuitive Interface
Support For Multiple Languages
Conjoint.ly demo and screenshots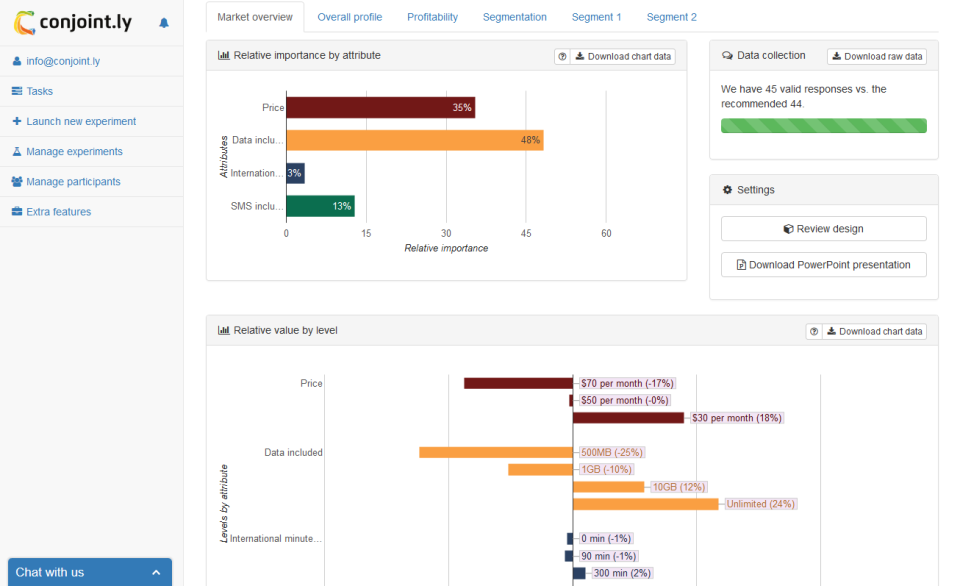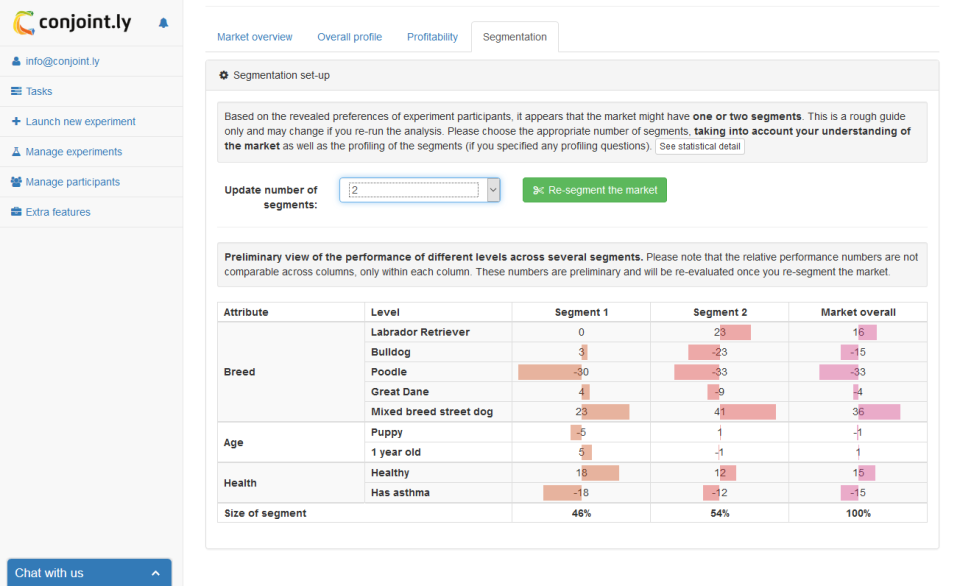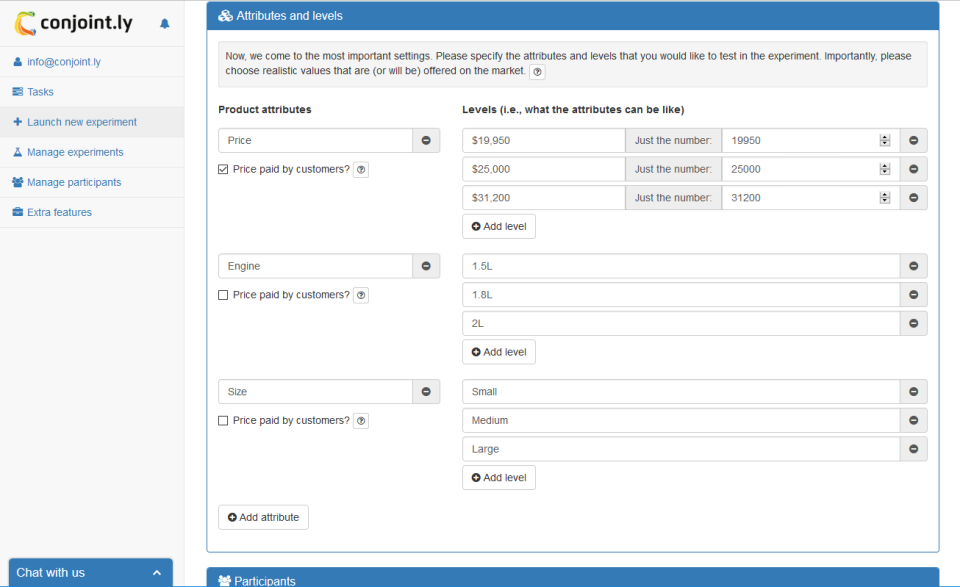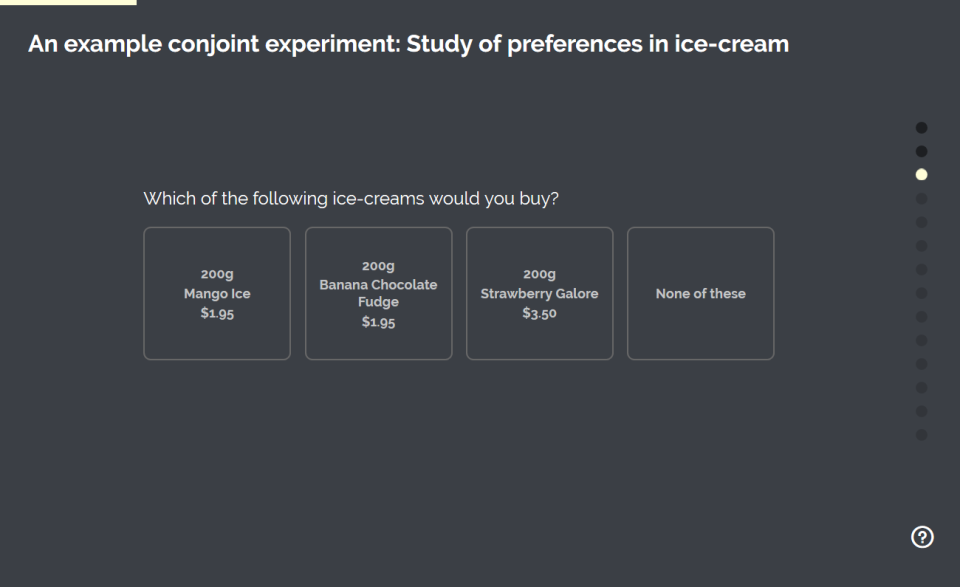 Conjoint.ly customers
No customer reference