Optimize your business management with Exact for Commerce & Négoce, the online management software for very small businesses.
Real-time inventory optimization and management
Through a secure web platform, you benefit from a real-time view of your stocks and orders, and control your costs. Everything is automated, from procurement to invoicing to delivery.
You can consult at any time, on your PC, tablet or mobile, the updated stock levels and product sheets.
A complete business software, adapted to the needs of small businesses
Exact for Commerce & Trading allows you to reduce your administrative burden and gain visibility into your processes and customers.
Create personalized quotes based on your price lists.
Check your stock levels at any time. Alerts tell you when to place an order.
Reduce your storage and logistics costs with dropshipping (direct delivery) and kit management features.
Simply track the relationship with your customers and suppliers with CRM.
Work easily with multiple warehouses and variable storage locations.
Identify each product via the serial and batch numbers. Traceability is simple and fast.
Plan your material needs with MRP.
Editor: Exact
Strengths of Exact pour Commerce & Négoce
Certifications: ISAE 3402
Exact pour Commerce & Négoce demo and screenshots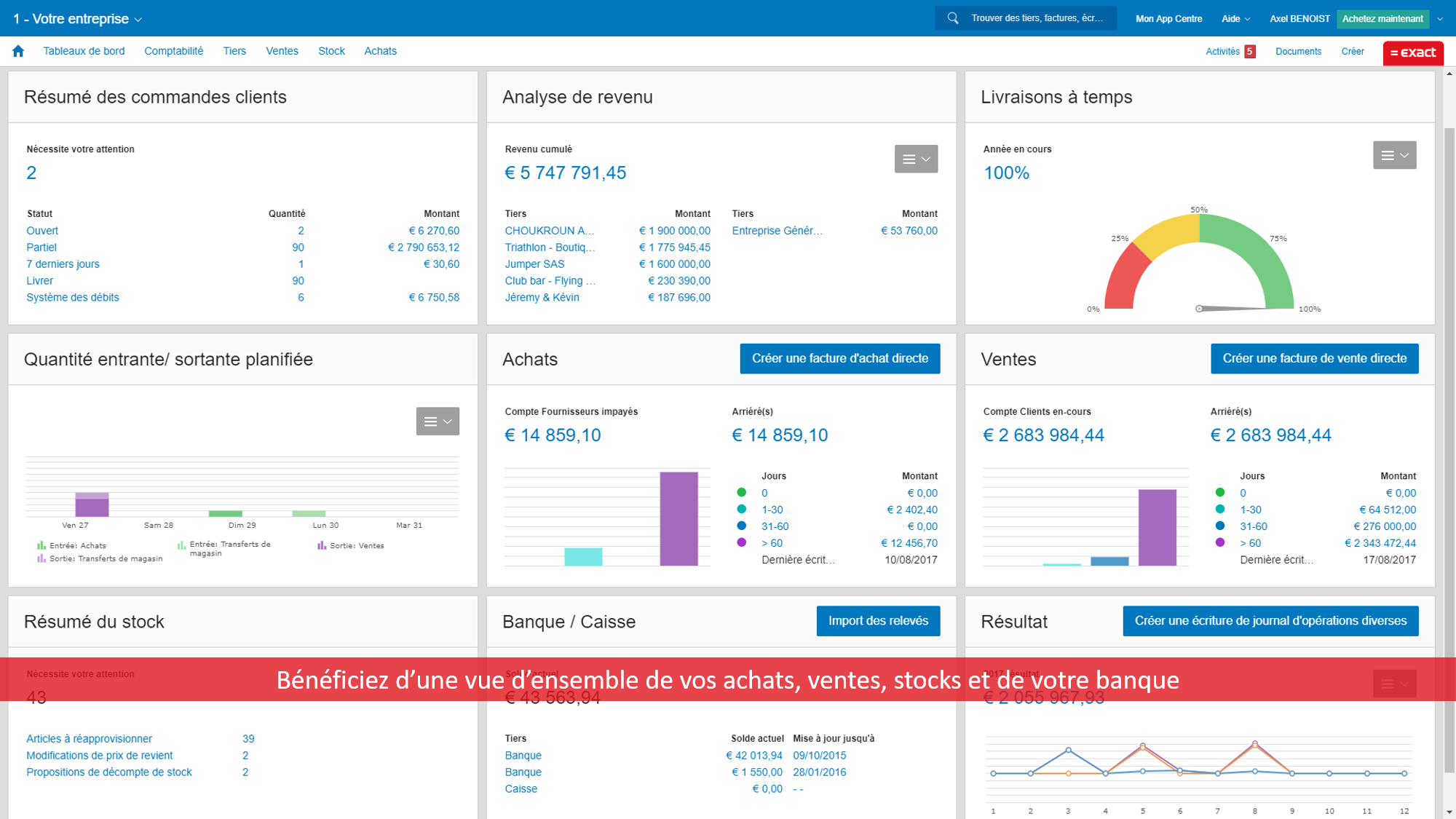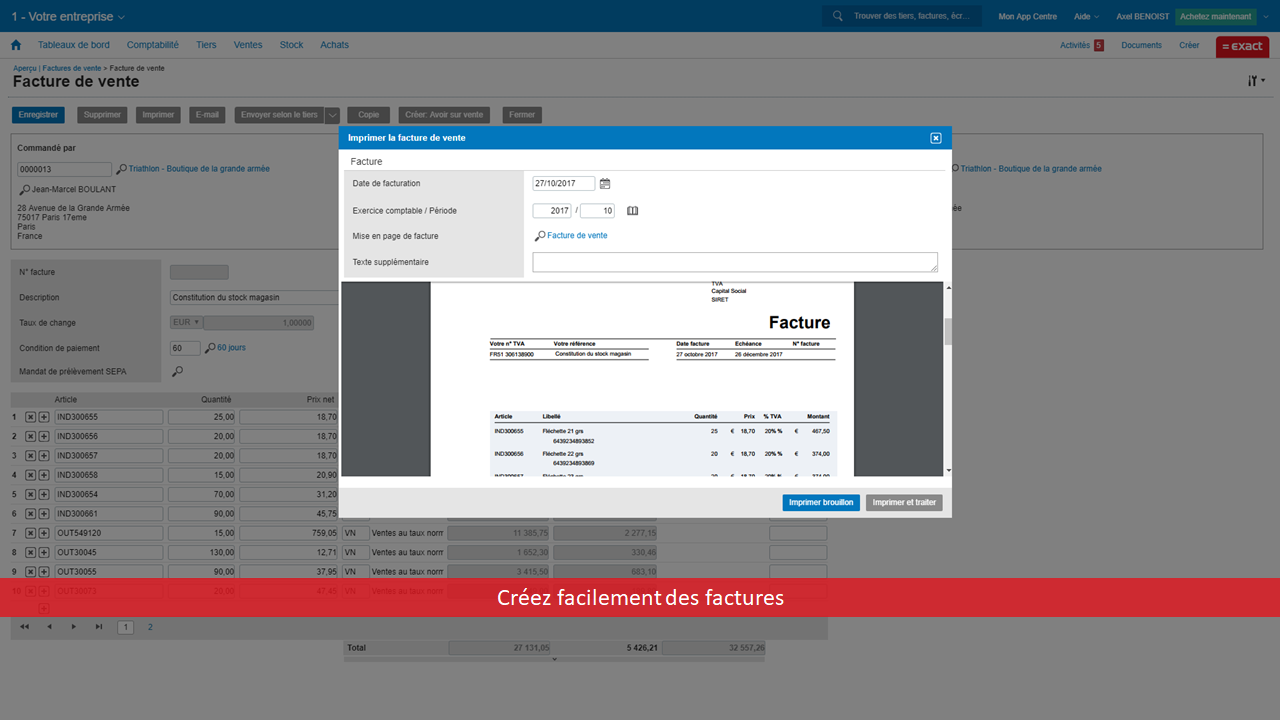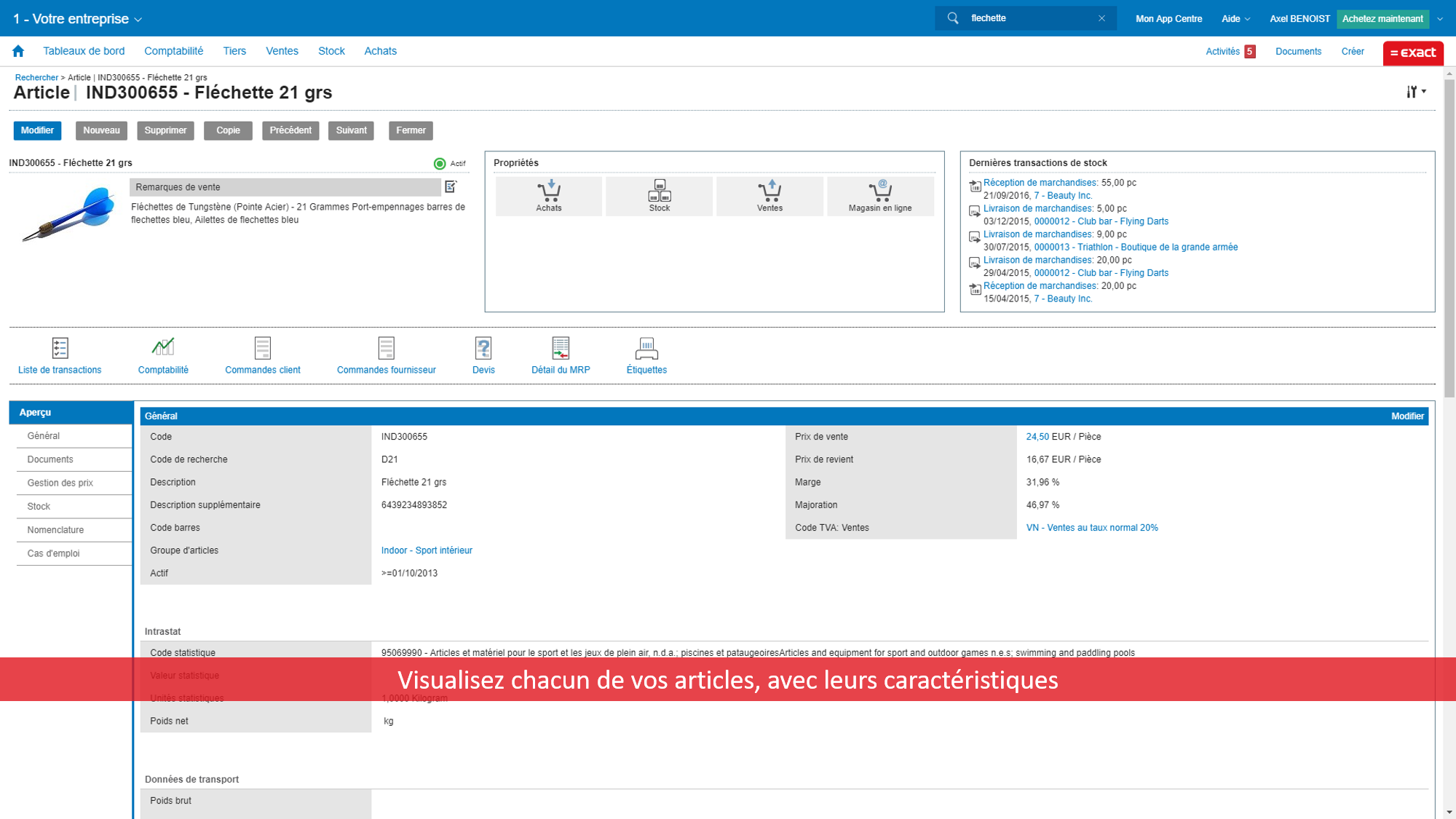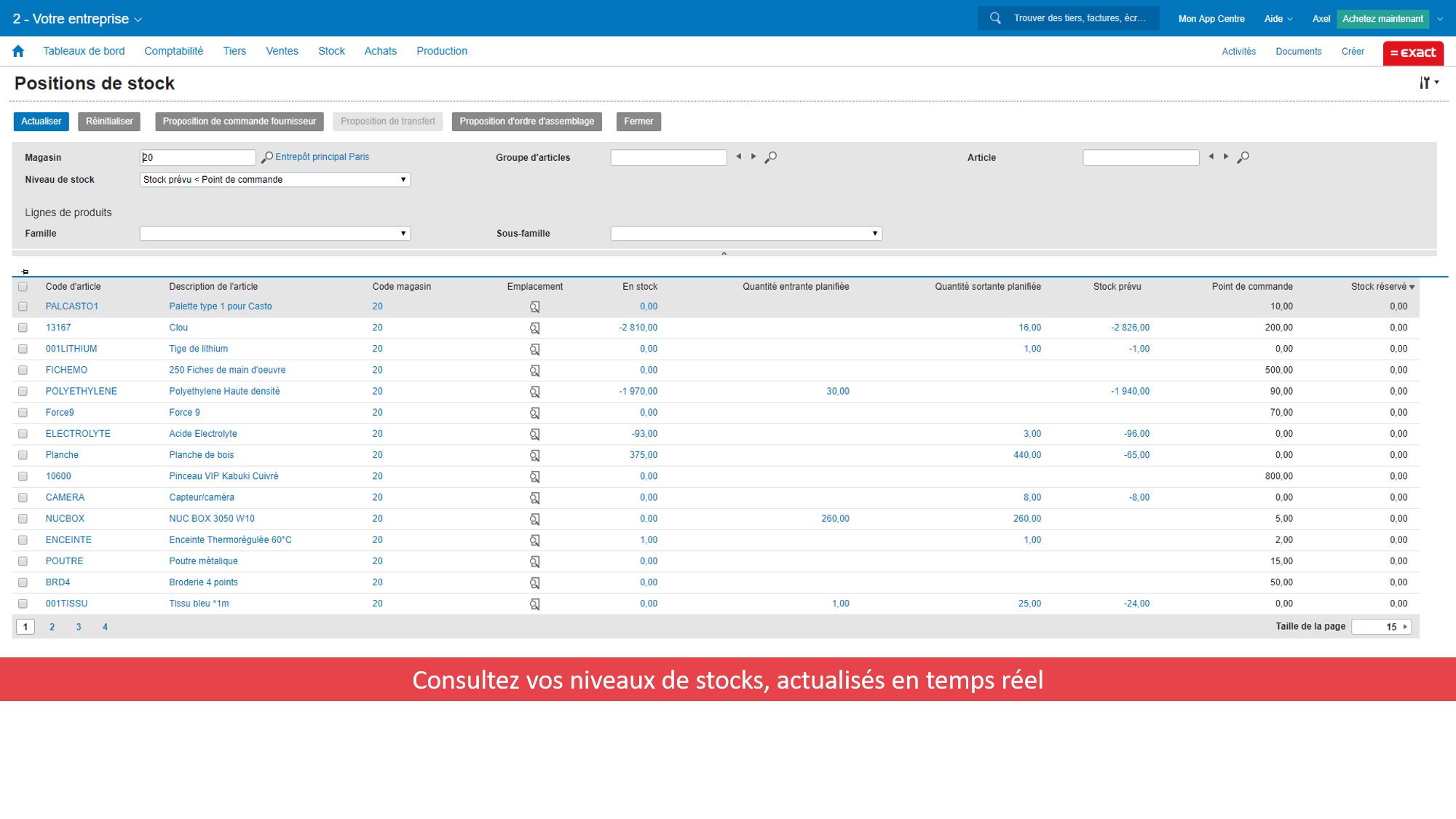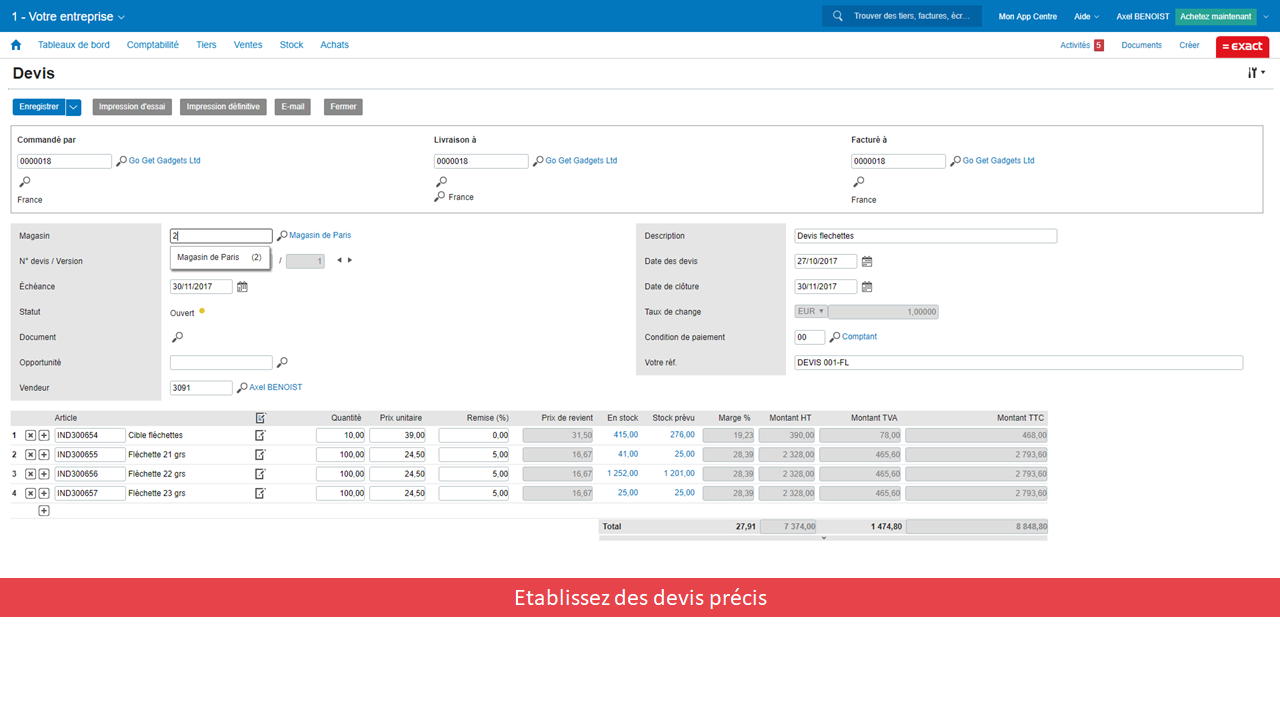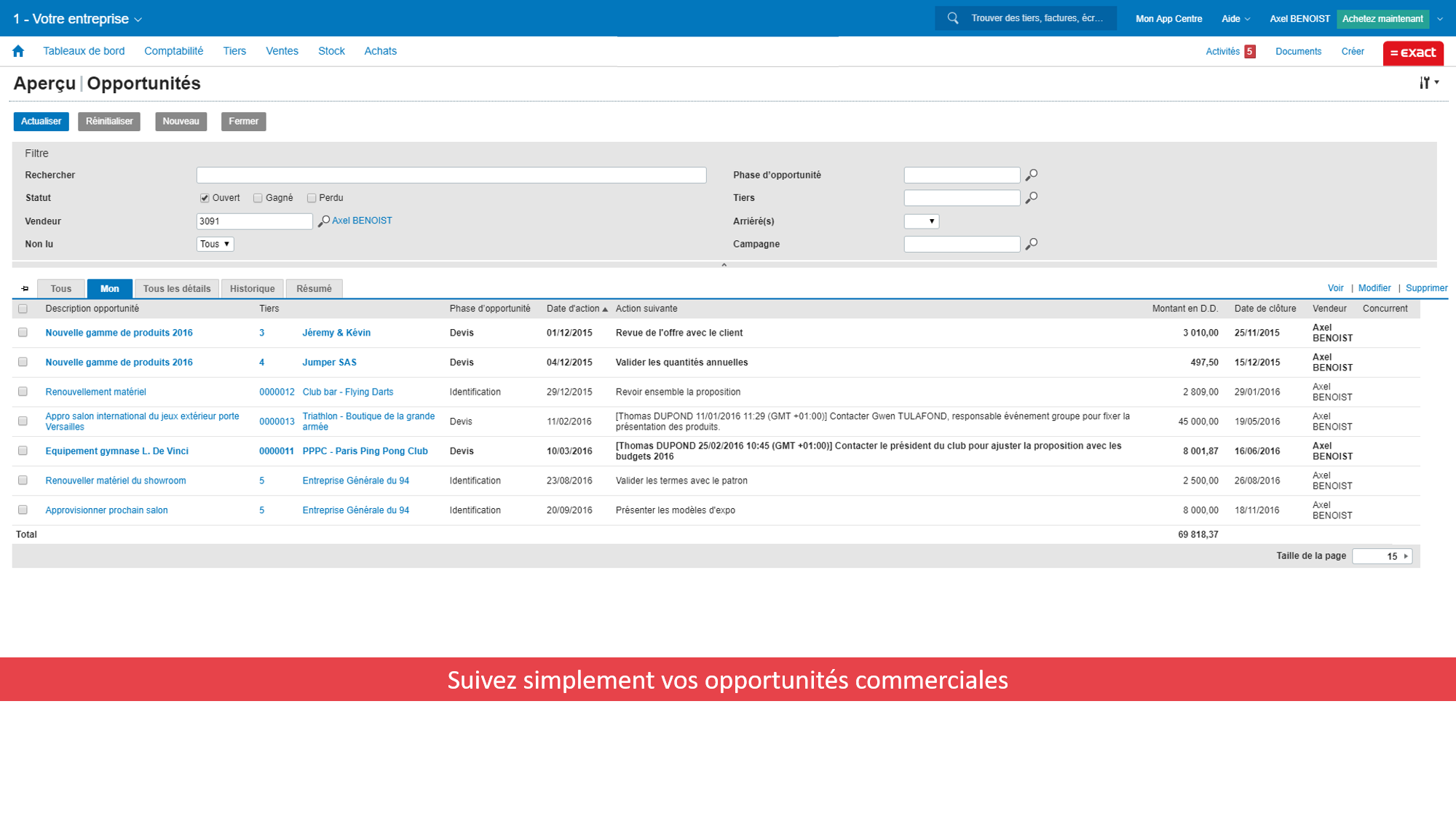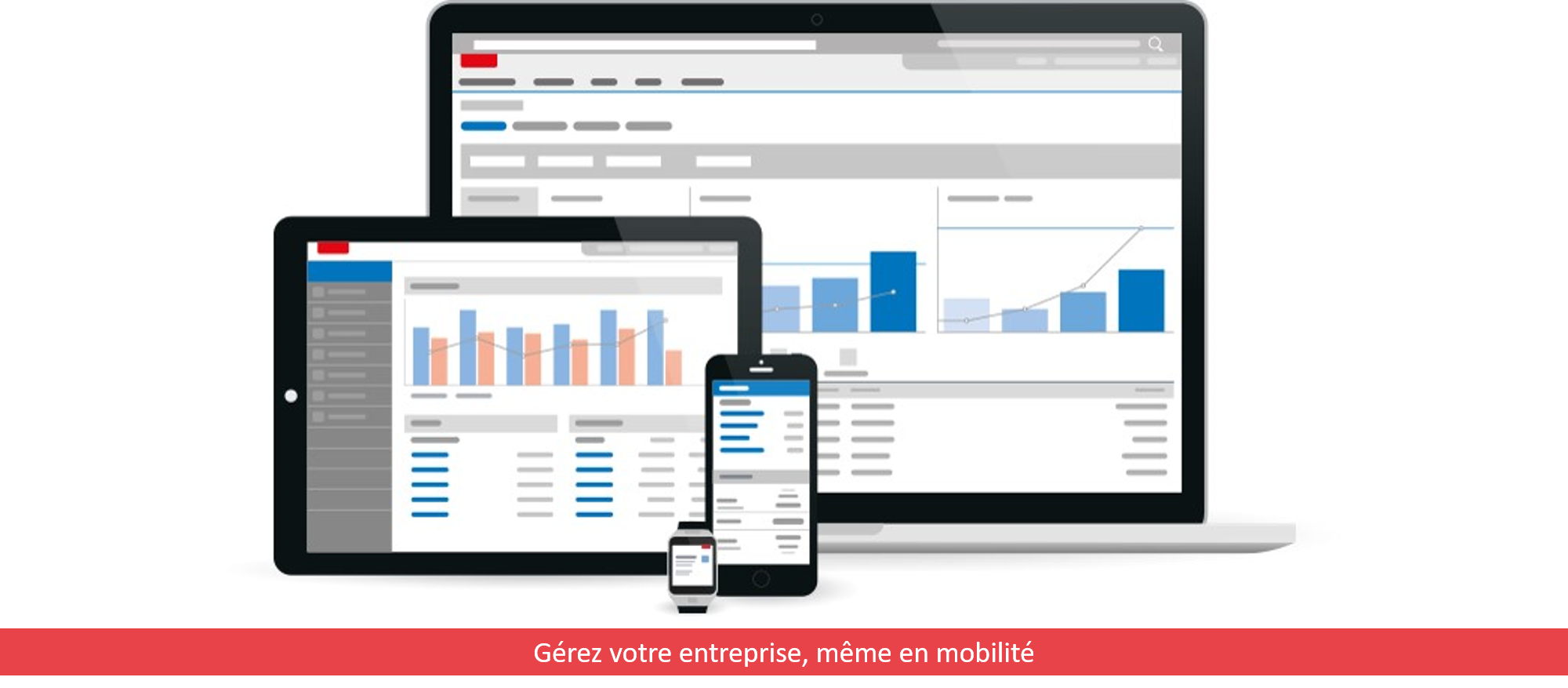 Exact pour Commerce & Négoce customers
No customer reference