Dolibarr is a simple open source software suite for small, medium or large enterprises, independent, self-employed or associations.
It integrates the functions of Integrated Management Software (ERP) and Customer Relationship Management (CRM).
Dolibarr offers a set of modules that integrate with one another, avoiding duplicate entries and enabling a 360 view on all professions, with the main slogan: simplicity of use. The following modules are available:
Management of customers / suppliers / contacts
Products Catalogue
Quotes and proposals
Orders
Invoices
Stock managment
Events
Management of bank accounts
Mass emailing
Point of sale
Imports / Exports
Polls (Doodle)
Follow-up of enquiries
And more than 30 other functional or technical modules are available.
Editor: Dolibarr foundation
Strengths of Dolibarr ERP CRM
Easy to use
Free when used on premise, Low cost on Saas
All feature to manage your company in same tool
Certifications: Anti-fraude, GDPR
Dolibarr ERP CRM demo and screenshots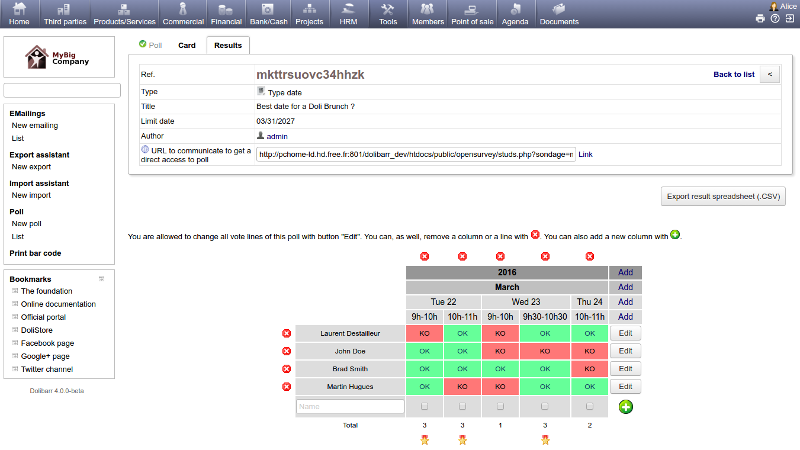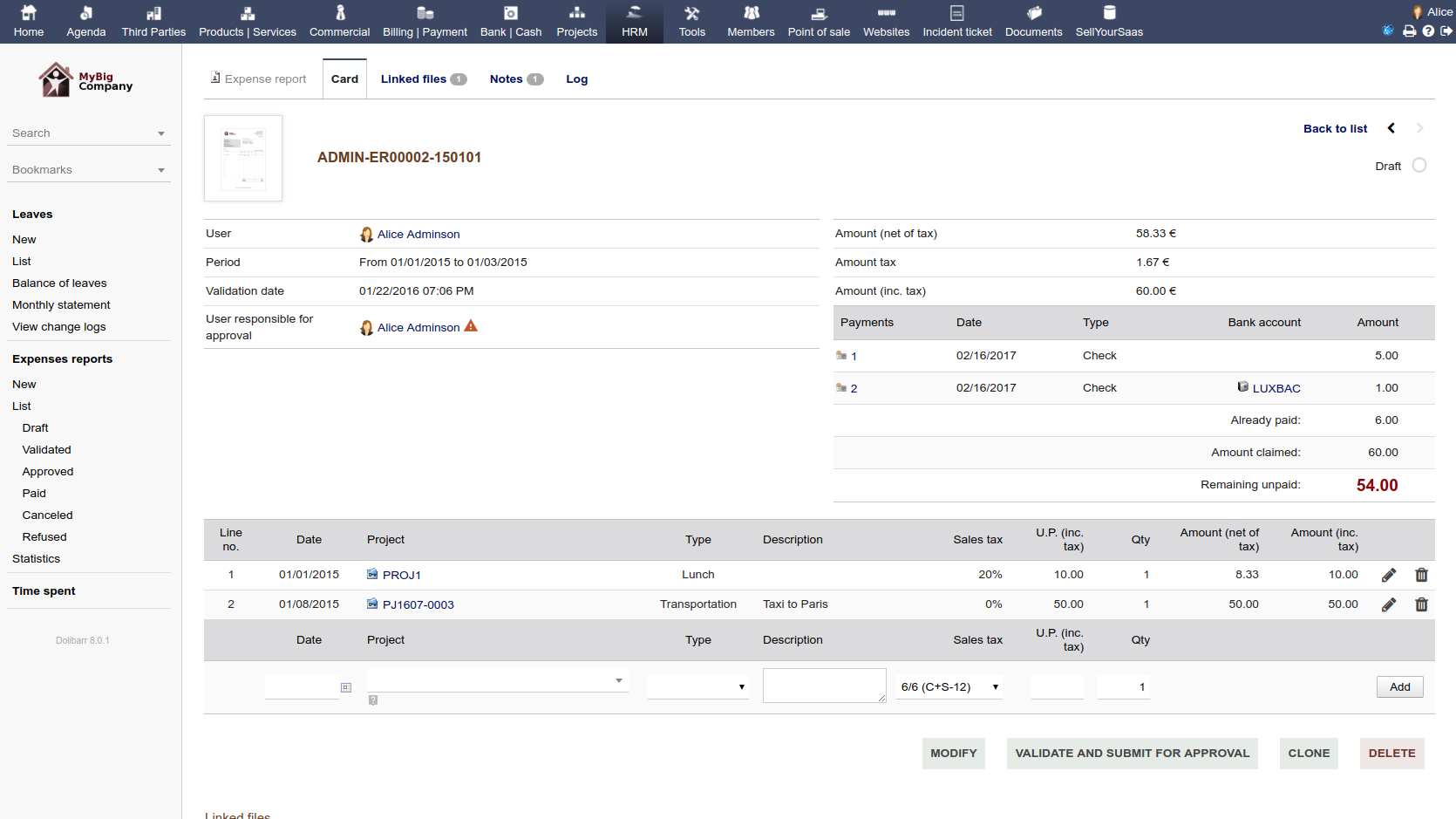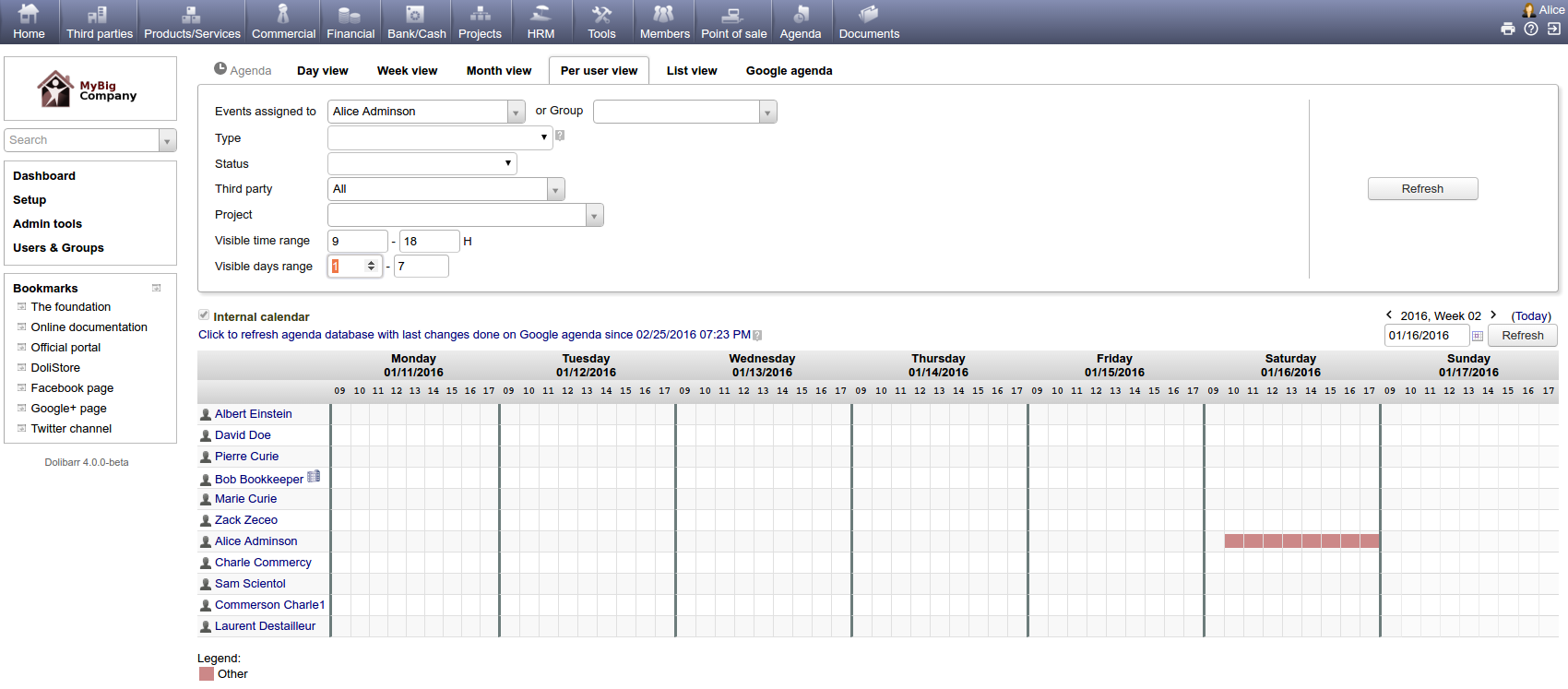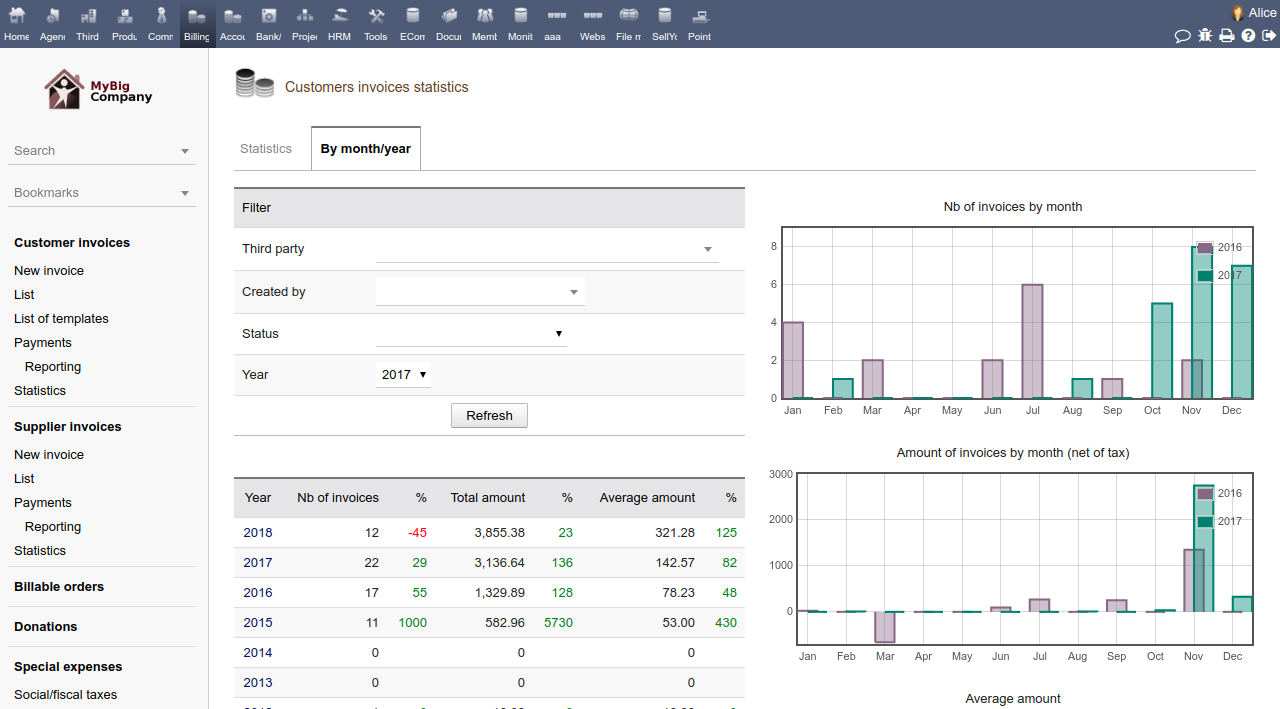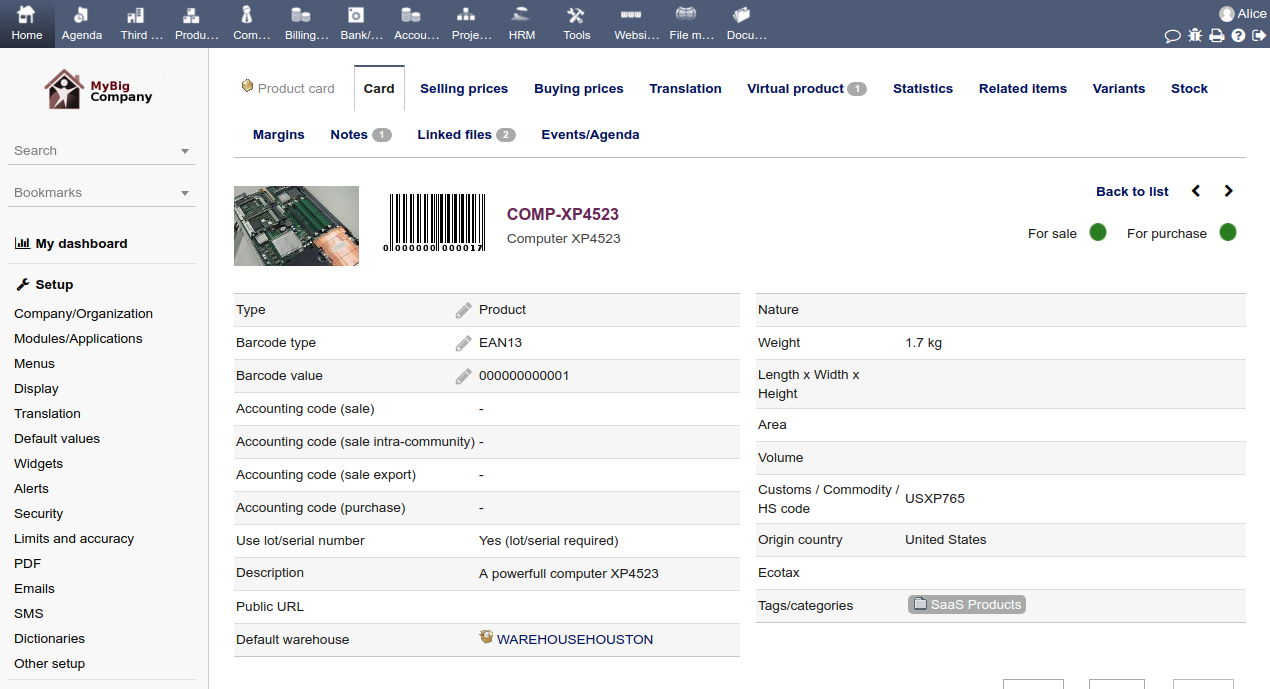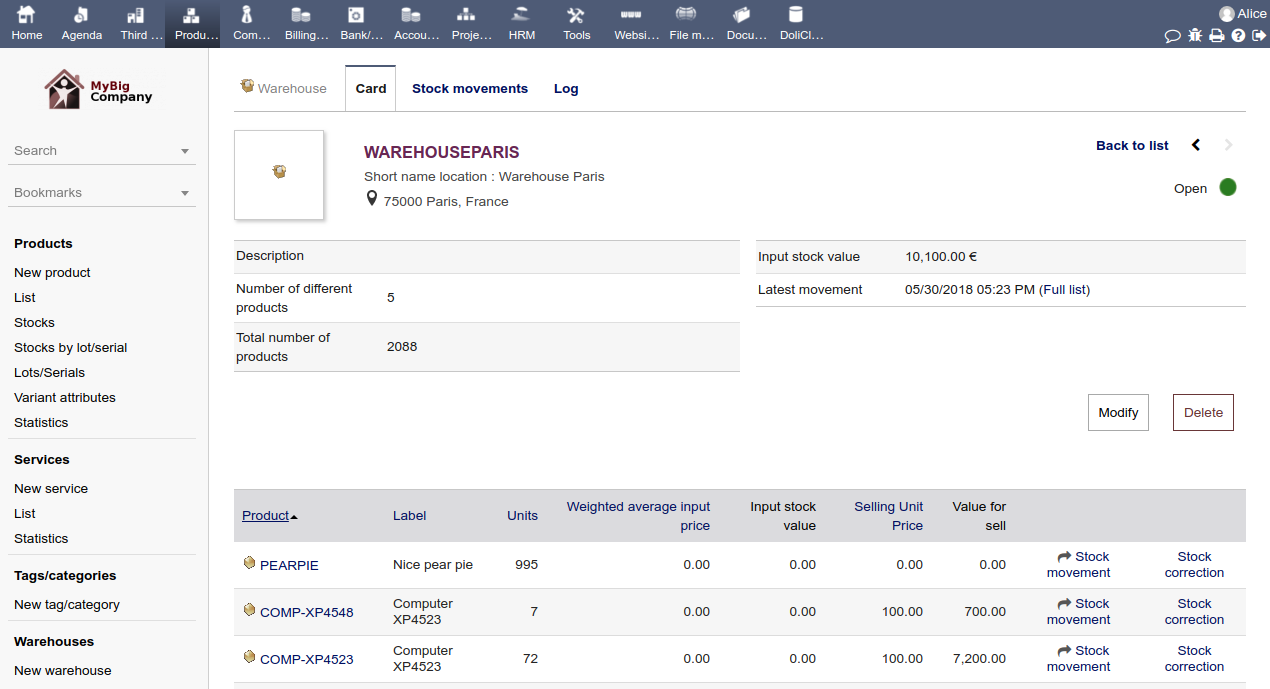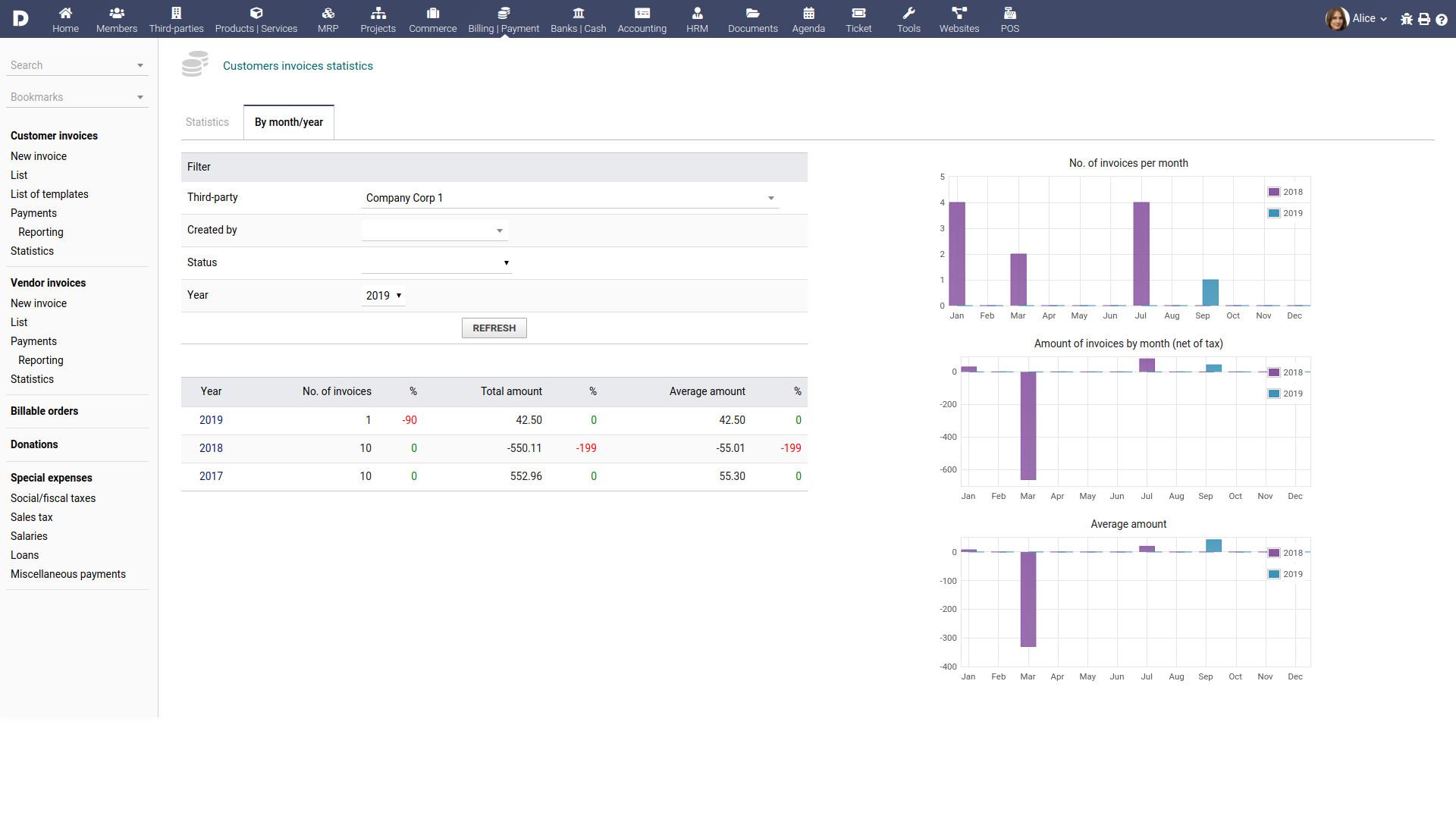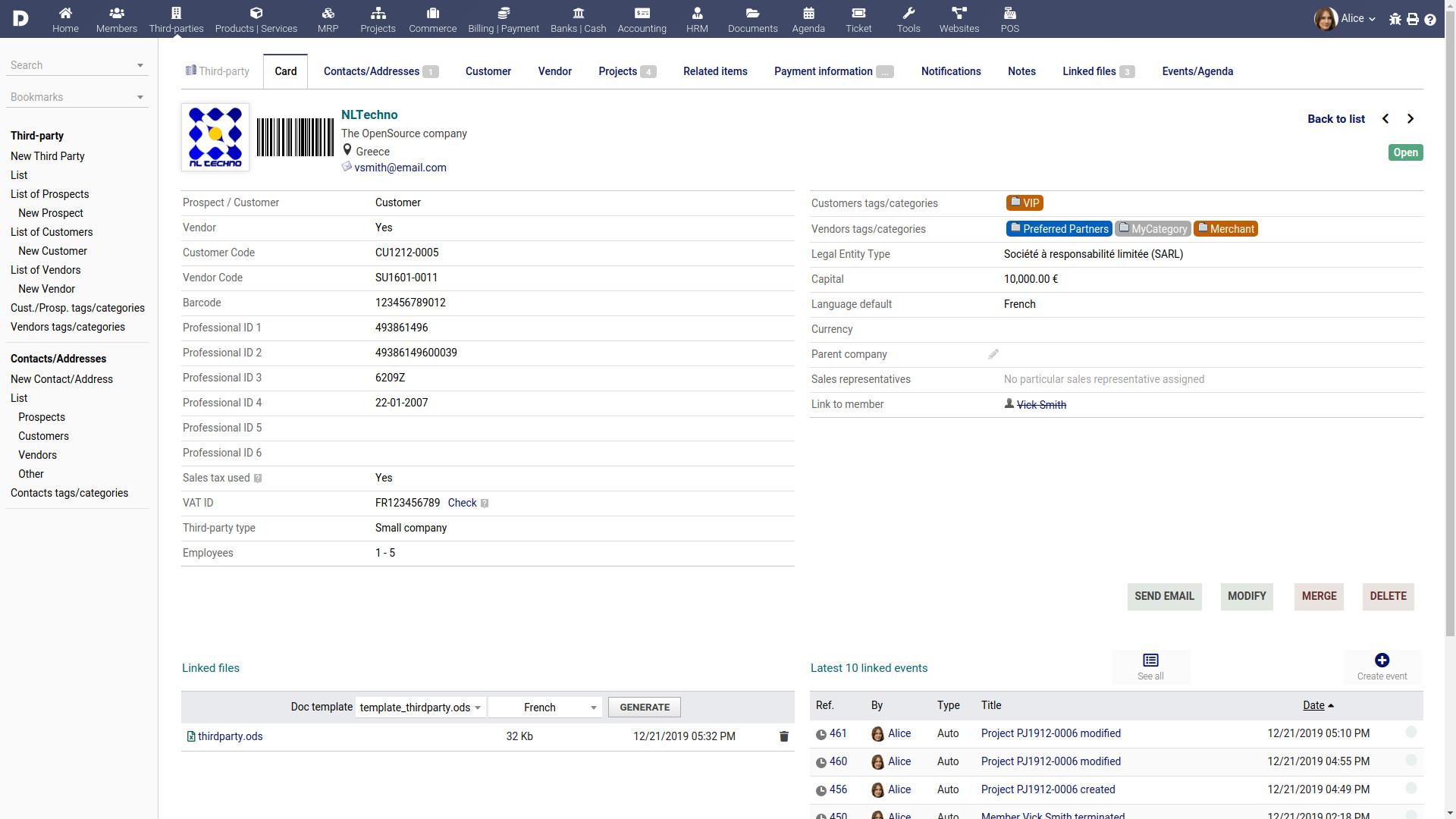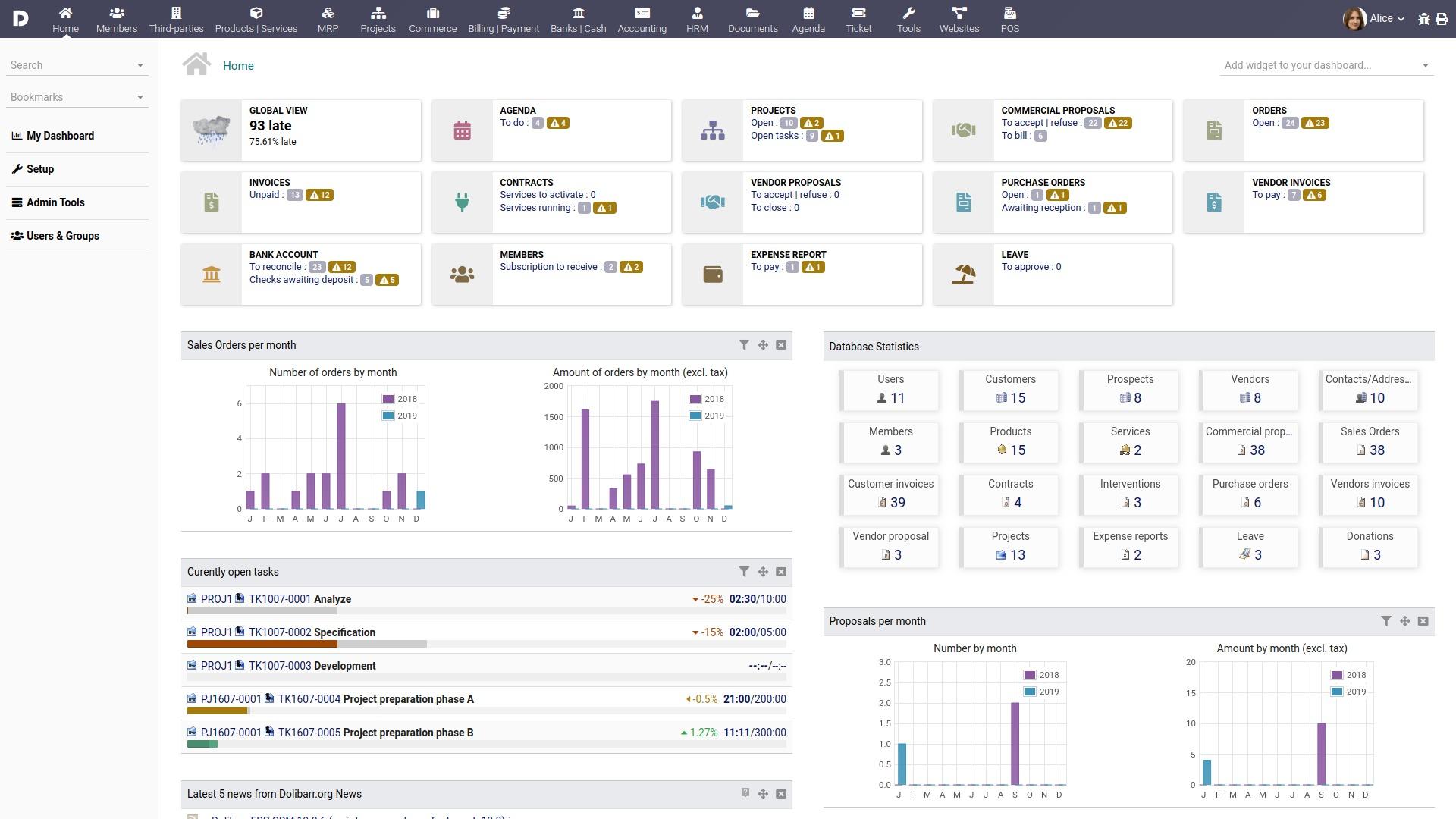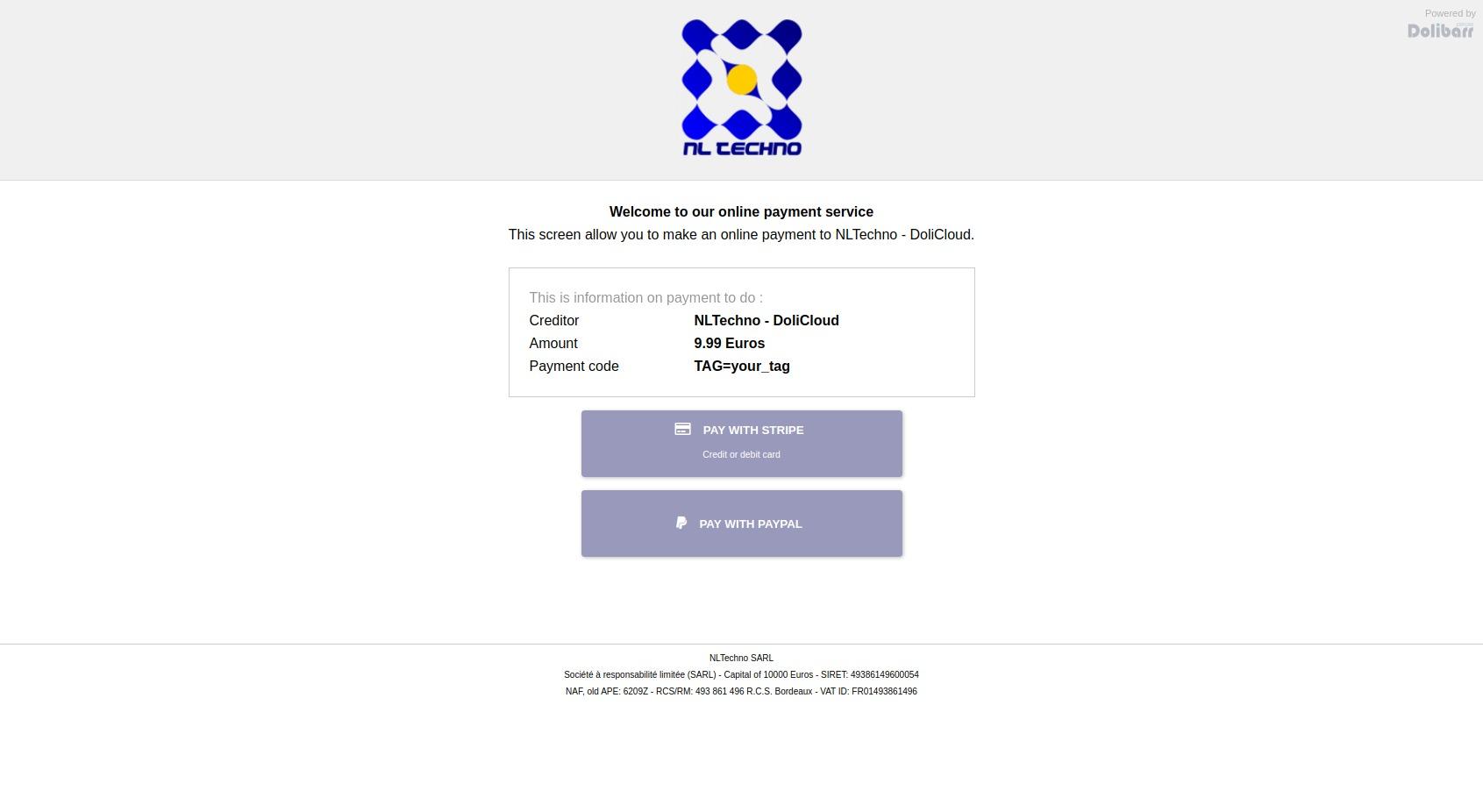 Dolibarr ERP CRM customers
No customer reference