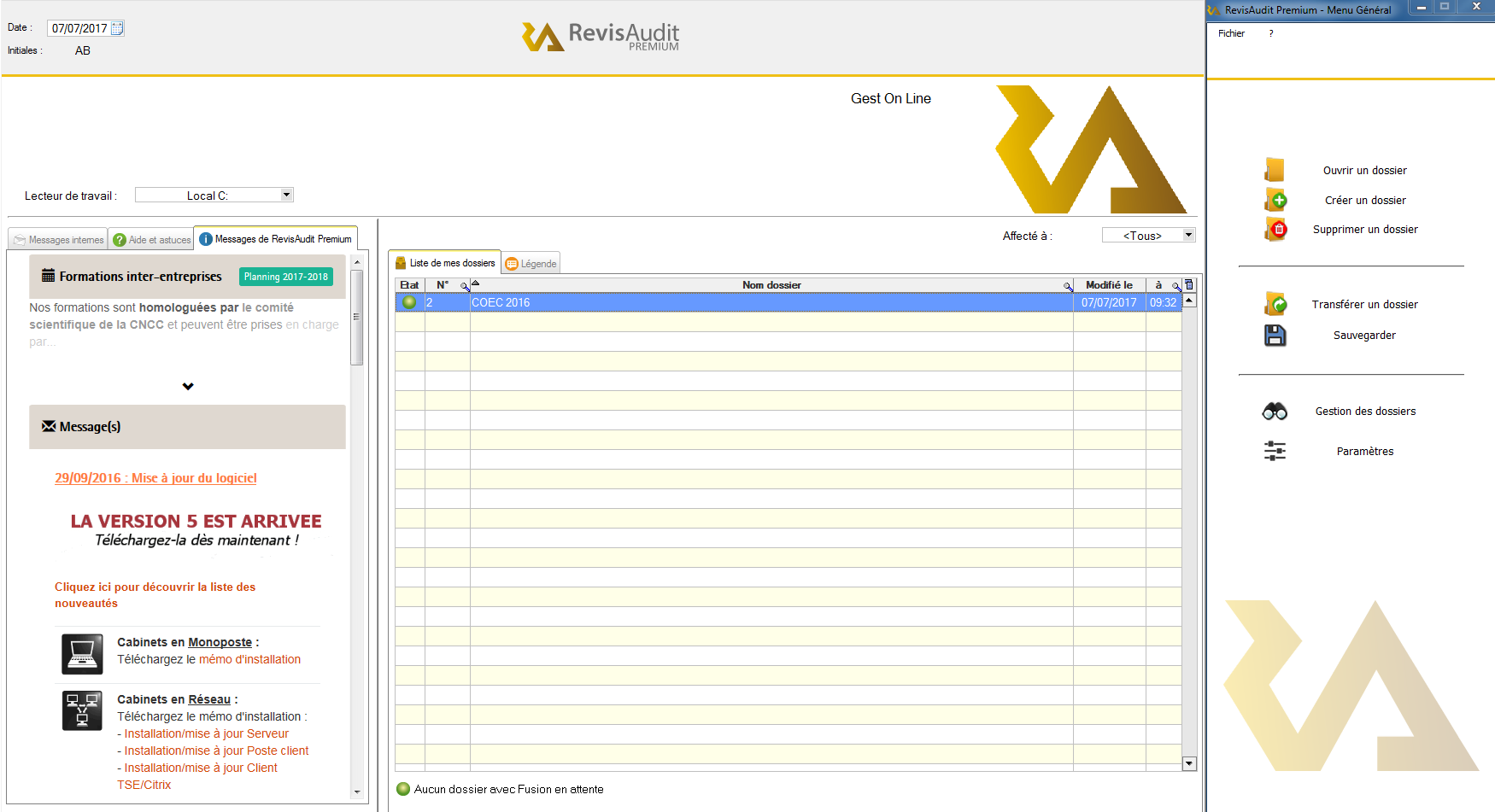 RevisAudit Premium
Presentation of RevisAudit Premium
RevisAudit Premium is the more performing and most innovative audit and revision of account software for Chartered Public Accountants on the market.
Thanks to many features provided by RevisAudit Premium, you earn:
• In rapidity with the automation of work programs, collaboration or audit assistants
• In simplicity thanks to its intuitive ergonomics but also the integrated EDM (Electronic Document Management)
• In efficiency and security with an integrated search engine and several updates per year to be always in compliance with ISAs
6 reasons to choose RevisAudit Start
RevisAudit was chosen by more than 7,000 professionals, is that we have been able to find solution to ensure serene audit engagements.
Work in team on the same audit folder (in nomad or linked)
Transmission of read-only file to a third part
Automation of the work program
Use of templates contained in the document library
Importation of the entries file
Software settings according to your criteria
Adaptation of questionnaires
Integrating your own financial statements
Encrypting database information
Differentiated access rights of employees (4 levels)
Logging changes multi-year records
Integration of a Document Management System (DMS) to centralize financial information and attachments
Conformity with ISAs and many updates in real time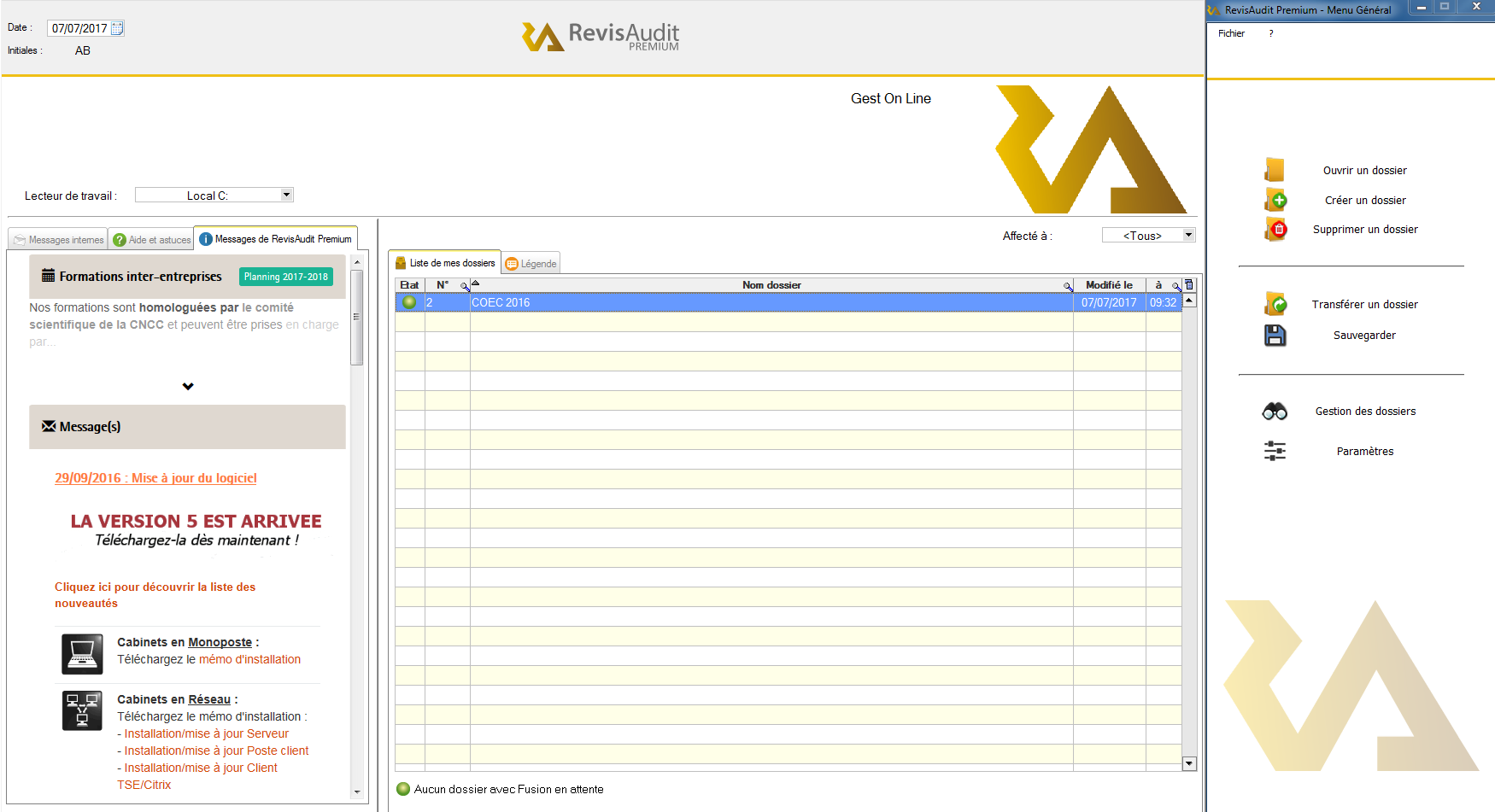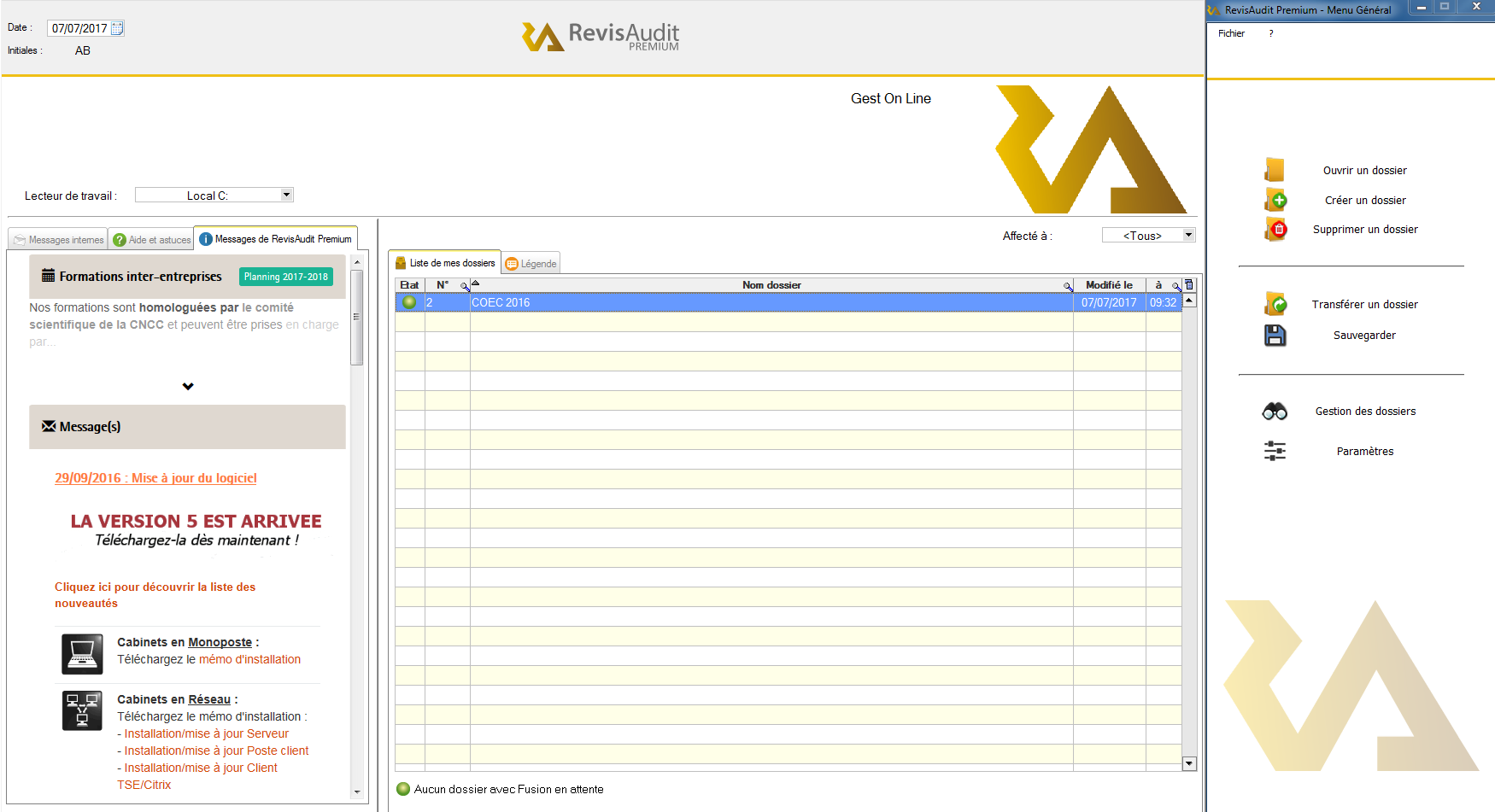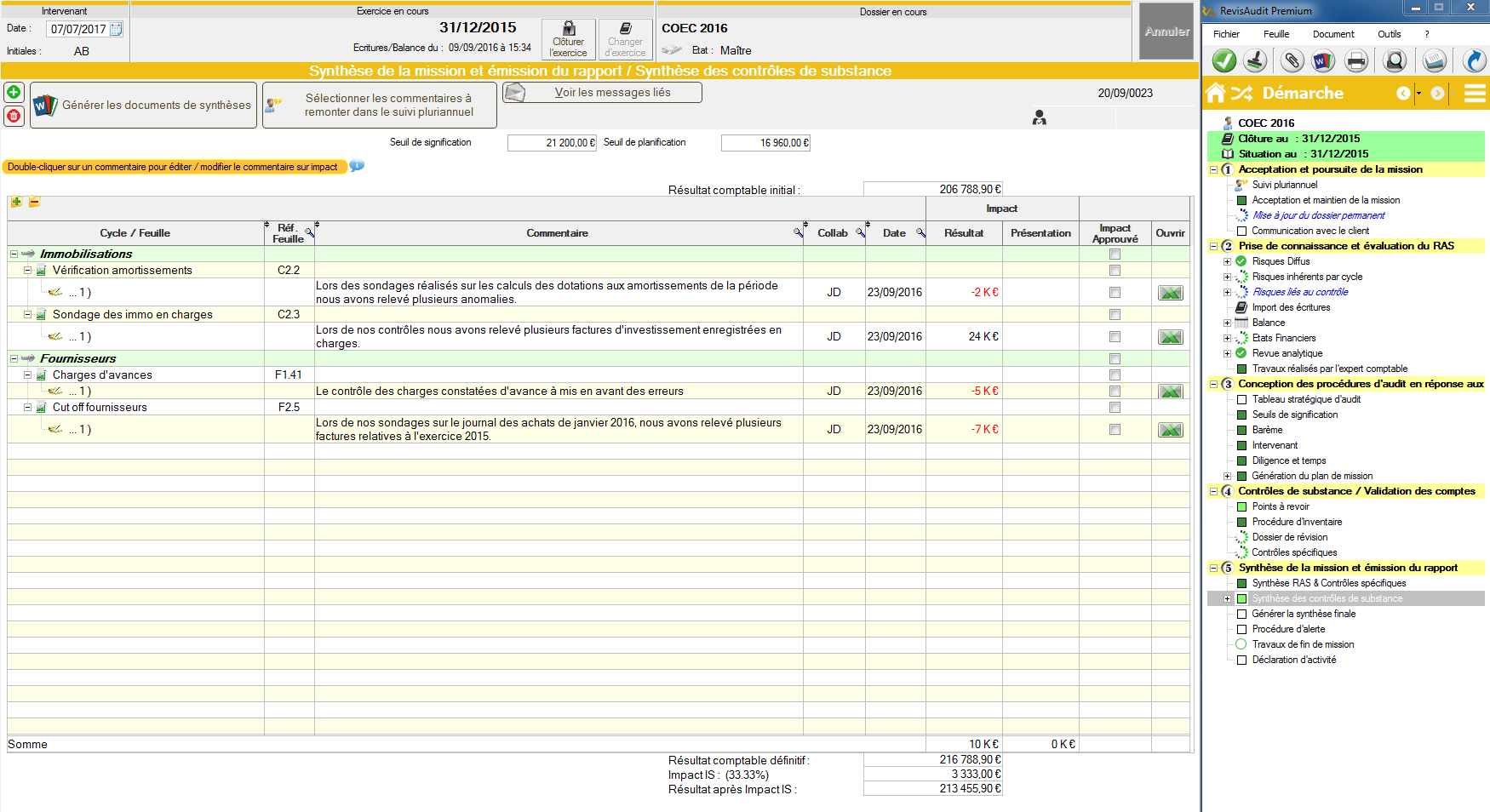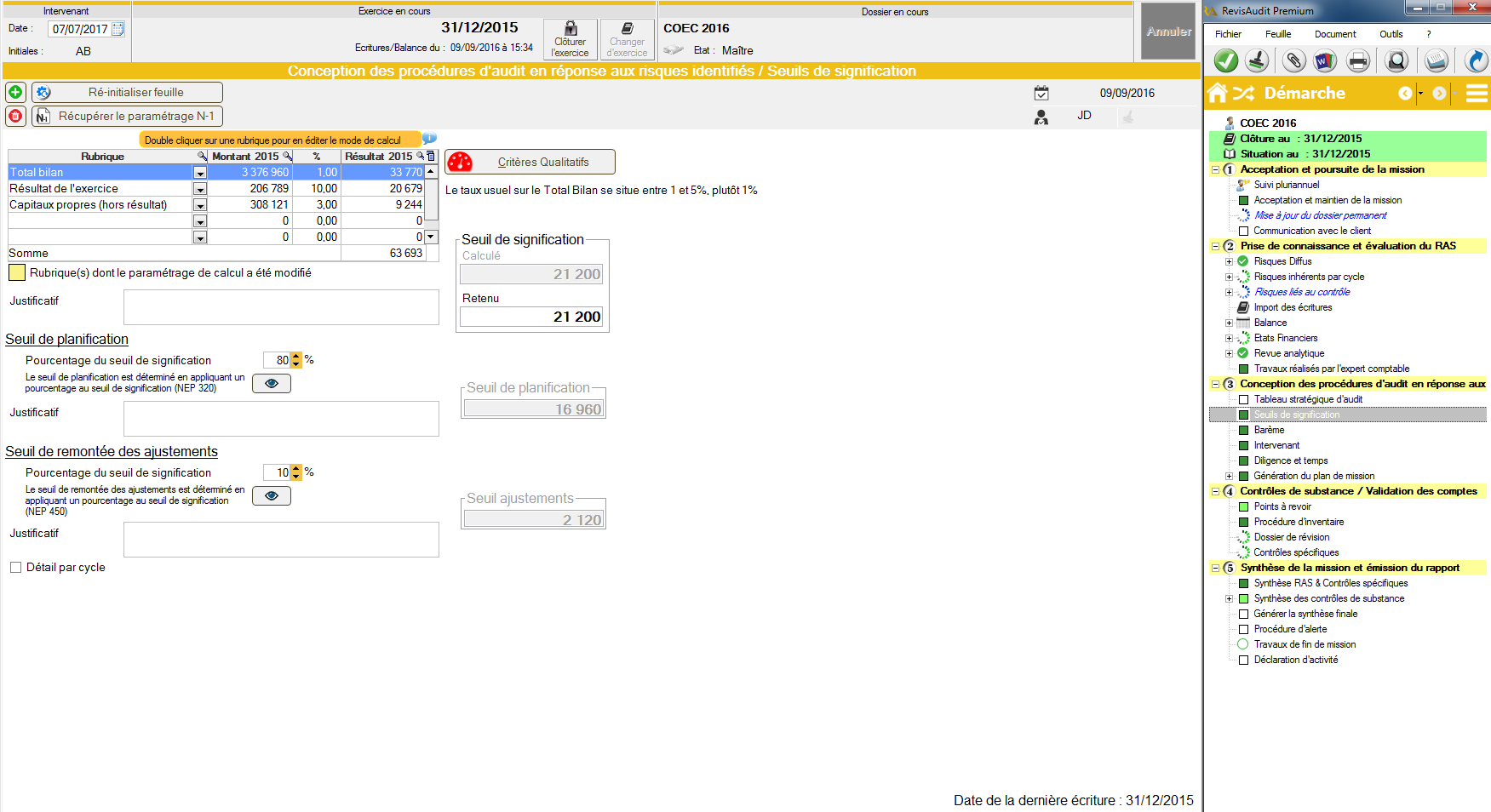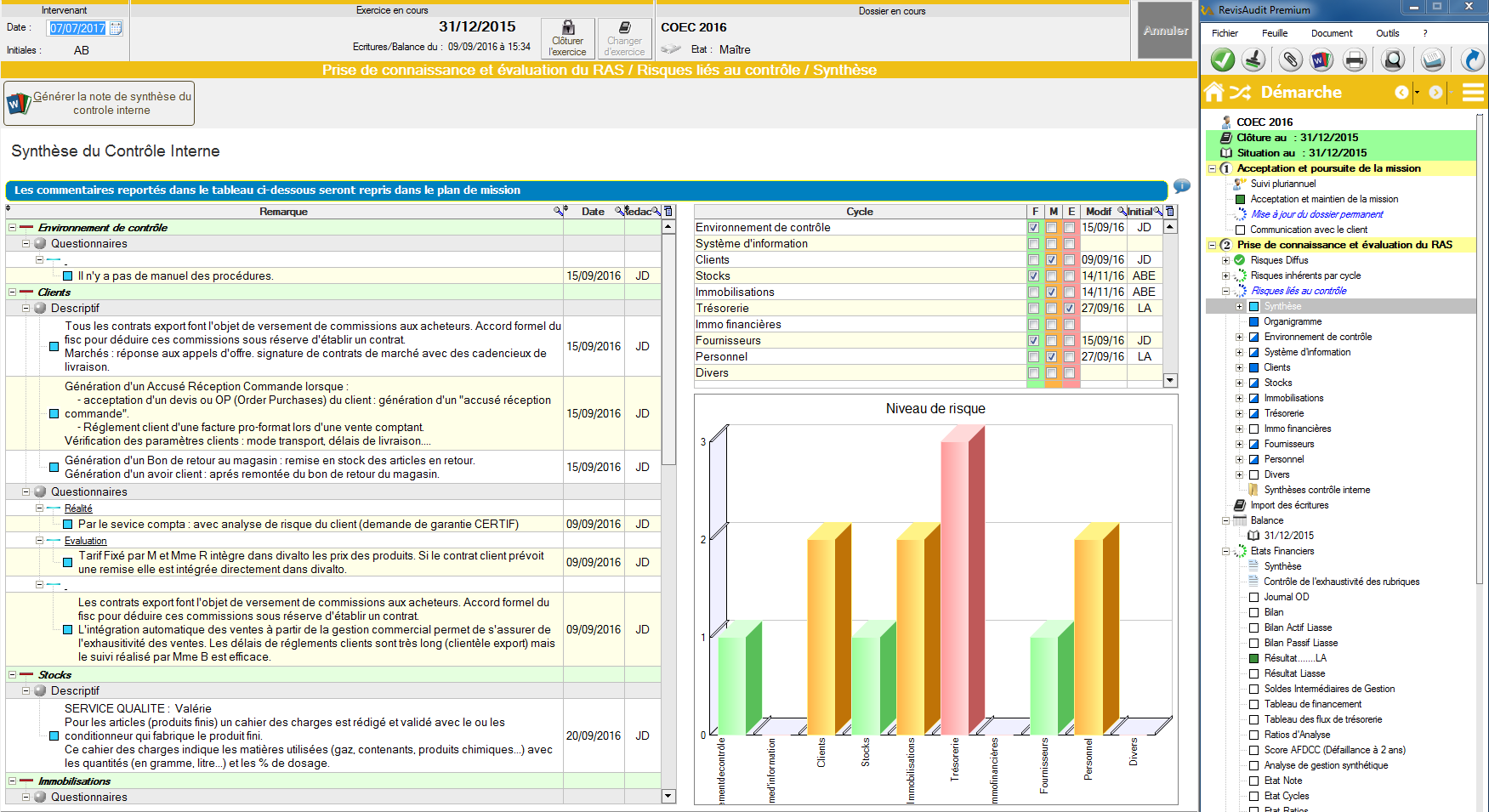 Prices and features of RevisAudit Premium
Audit
Annual & Permanent Records
Automated File Formalization
Obligations & Task Management
+ 10 other features
Customer reviews about RevisAudit Premium (0)
No reviews, be the first to submit yours.